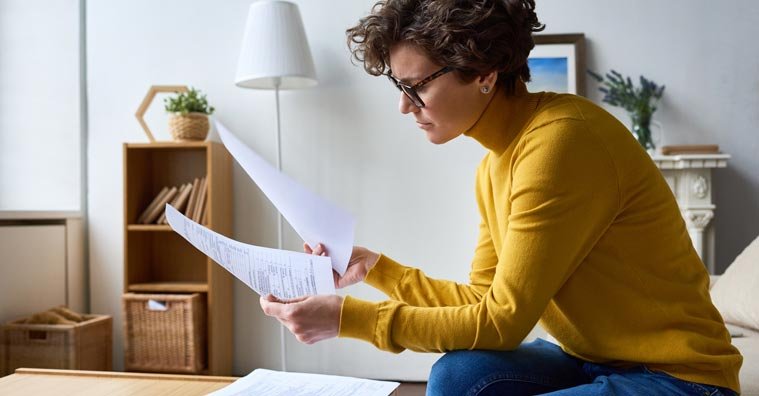 Tax season is upon us and it's time to choose the tax software you're going to use.
Comparing the four most popular online tax software companies – TurboTax, TaxAct, Tax Slayer and H&R Block – can be a whirlwind of prices and features that make it hard to make the right decision.
This guide provides a comprehensive comparison of the four companies we mentioned, showing you which type of free filing options they offer and how their paid packages compare.
We'll conclude each of these comparisons with some general observations about which software offers the best fit for which types of taxpayers.
Best Tax Software for Free Filing: TaxSlayer
The IRS keeps a running list of websites through which you can file for free. The four companies we're comparing in this article are part of that list.
Each company has slightly different requirements for free tax returns; in many cases, it's income that determines whether or not you can file without paying any fees.
| Company | Requirements |
| --- | --- |
| TurboTax | TurboTax lets you file for free if your adjusted gross income (AGI) from the previous year was $33,000 or less or you are eligible for the Earned Income Tax Credit (EITC). |
| TaxAct | TaxAct's software lets you file for free if your AGI is $53,000 or less, which is a huge increase from TurboTax's requirement. However, you have to be 56 or younger to take advantage of the free filing. |
| TaxSlayer | You can get a free return with TaxSlayer's software if your AGI is $66,000 or less and you're 52 or younger. This site has a higher limit for free filing but its max age is four years less than TaxAct's. |
| H&R Block | H&R Block's tax software allows you to file for free if your AGI is $66,000 or less just like TaxSlayer and TaxAct. Their age limit is 17-50, making it the most age-restrictive software on the list. |
In our opinion, Tax Slayer is the strongest choice here because it provides the best combination of maximum AGI ($66K) and age (52).
Want to learn more about free filing? Check out our guide to free tax returns, where we talk about who can do it, level of difficulty and what to do if you make a mistake.
Tax Software Comparison: TurboTax vs. TaxAct vs. TaxSlayer vs. H&R Block
Remember how, in the introduction to this comparison guide, we pointed out that choosing the right tax software can be confusing?
Well, the best way to clear up that confusion is to know your tax situation. Here's a list of questions you can ask that will move you up and down the price levels you'll find:
Are you self-employed as a freelancer or small business owner?
Do you own a home?
Do you have a retirement account and/or investments?
Are you going to itemize your deductions?
Answering yes to any of these questions will most likely change the complexity of your return (and the price). Keep that in mind as we review what each tax software offers and what the price points are.
We'll tell you the price points each software offers, who those price points are good for and a quick summary of the software's pros and cons.
TurboTax ($39.99–149.99)
TurboTax is the only one of the big four software sites mentioned in this article with four different options:
Deluxe ($39.99): A homeowner who doesn't have investments or is self-employed/a freelancer.
Premier ($59.99): A homeowner with any of the following: investments (stocks, bonds, ETFs) and rental properties.
Self-employed ($89.99): Freelancer or small-business owner who wants to get the most deductions possible.
TurboTaxLive ($149.99): All of the above, plus access to tax professionals who will answer questions and review your return before you send it to the IRS.
We believe TurboTax is an excellent option for consumers who want to go with the most popular site even if they have to pay more. As someone who has used TurboTax, I can tell you that their site is user-friendly and does a good job of guiding you through your deductions.
We also think the site is a great fit for those who want a CPA or tax pro's stamp of approval before sending in their taxes.
Also, CPA fees average about $175 among all states but adding things like self-employment income, mortgage interest and investments can raise that price. So, TurboTaxLive provides significant savings.
The downside, as you'll soon find out, is that TurboTax's prices are significantly higher than competing tax software, even in situations where those sites offer more features and capabilities than TurboTax.
TaxAct ($27–51)
TaxAct has a three-tier pricing structure. What's interesting here is that their freelancer/self-employed package is cheaper than their premium, whereas on TurboTax it's the opposite:
Plus ($27): Homeowners and those with investments and charitable donations.
Freelancer ($39): Self-employed and freelancers, plus those with investments and rental income.
Premium ($51): Anyone who wants all the deductions they need plus audit defense.
TaxAct, in our opinion, is a perfect fit for freelancers who want maximum value for their money. The site's self-employed/freelance package is $50 cheaper than TurboTax. Plus, the Freelancer and Premium packages come with a personalized financial plan that shows you where you can save in the upcoming tax year.
Also, the site's $51 price tag for audient defense – TaxAct will help you through the audit process – is a nice perk and, compared to other sites, affordable.
The downside to TaxAct is that it doesn't have the brand recognition that TurboTax does and it doesn't offer free filing for homeowners like H&R Block does.
» More on TaxAct: Read Our Full Review
TaxSlayer ($17–55)
TaxSlayer's set-up is different from the other sites on this list because they include all deductions in their packages, whereas TurboTax and TaxAct limit which deductions you can take depending on how much you pay:
Classic ($17): Any non-1099 taxpayer who doesn't need audit protection or assistance from a tax pro.
Premium ($35): Any non-1099 taxpayer who wants oversight from a tax pro and audit defense.
Self-employed ($55): Freelancers or self-employed workers who want all the deductions plus audit protection and professional support.
Military (50% off): Members of the military get a 50% discount on all packages, plus a guide on how to maximize deductions.
TaxSlayer gives TaxAct a run for its money in the value department. One of the unique bargains here is that state taxes are included in the Self-employed software price.
In our opinion, those who earn a W-2 should be flocking to TaxSlayer because its basic package gives you the ability to get deductions for mortgage interest and a slew of other areas. We also see this site being an excellent value for members of the military.
As for weaknesses, we think it would be great if TaxSlayer could provide a deductions guide to those who aren't members of the military, as navigating all the various deductions can be confusing even with a site guiding you through them.
» More on TaxSlayer: Read Our Full Review
H&R Block ($0–74.99)
The final software on this list is H&R Block, the only company who has brick-and-mortar offices in addition to their tax filing website:
Free: Homeowners can list their deductions at no cost.
Deluxe ($34.99): Covers homeowners and families with health savings accounts/investments.
Premium ($54.99): For freelancers who made less than $5K and those with investments and/or rental properties.
Self-employed ($74.99): For small business owners and 1099 workers who earned more than $5K.
H&R Block's strength is that homeowners without investments or 1099 income can file for free, which is something that sets this tax software site apart from the competition.
The main drawback to the site is that its $54.99 freelancer package is really only for those who make less than $100 a week. Once you surpass $5,000, you're bumped up to the Self-employed package.
Another drawback is that free filing is limited to those who make less than $66,000 a year. Considering the average household earns around $67,000 a year, many homeowners may not be eligible to file for free.
Which Tax Software Gives You the Biggest Tax Return?
To answer this question, we went to Jacksonville-based CPA Chad Shultz, who runs Startup's CPA.
"There's no difference. It's all in the name and marketing," Chad said. "Can one tax software get a bigger refund than the other? No. It's all the same calculations."
What Chad said is something that we've heard on multiple occasions from a variety of tax experts: that getting your maximum refund is all about putting in the right numbers. Junk in, junk out, we're told.
So, regardless of which tax software you choose, it's important that all the information you put into your tax return is accurate.
When everything is finished and your software asks you to review your return, do it. It's worth reading through the information to make sure it's all correct, particularly birthdays and social security numbers. Also verify that your bank account and routing number are correct, too.
How to Choose the Best Tax Preparation Software for Your Situation
Choosing the best tax software is all about understanding your own tax situation. We believe that our research has shown there are specific products on each site that work best for specific taxpayers.
Best Tax Software for People Who Like Brand Recognition & Pro Advice: TurboTax
TurboTax is the most popular filing software, according to our research, so this site is a good fit for people who value reputation and popularity over price.
We believe that it offers the least amount of value, except for those who are willing to pay $149.99 for the site's TurboTaxLive capabilities.
Best Tax Software for Freelancers and the Self-employed: TaxSlayer & TaxAct
At $55, TaxSlayer's freelancer package really can't be beaten. The main reason why this is the case is that state taxes are included in that $55.
While TaxAct has the cheaper federal filing for freelancers, it costs $37 for a state filing, which means you'll end up paying $21 more than TaxSlayer.
However, there are seven states that have no income tax, making TaxAct the best choice in those states: Alaska, Florida, Nevada, South Dakota, Texas, Washington, and Wyoming.
Residents of New Hampshire and Tennesse without stock dividends or investment income get the best value from TaxAct, too. In those states, state taxes are paid on stock dividends and investment income.
» SEE ALSO: 12 Best Tax Tips for Freelancers
Best Tax Software for Military Members and Those With Various Assets: TaxSlayer
TaxSlayer's 50% military discount combined with its all-bases-covered $17 tier make it the best value for those on active duty and taxpayers who have a variety of investments including stocks and rental properties.
Best Tax Software for W-2 Homeowners Without Investments or an HSA: H&R Block
We believe that H&R Block's free filing is the best option if you're a W-2 worker who owns a home but no investments. You won't have to pay a dime for H&R Block to calculate deductions based on any interest you paid on your mortgage.
This recommendation comes with a caveat, though. The limit for income is $66,000, which may put couples filing jointly beyond the $66K threshold.
Additional Tax Tips
Tax season, as we said earlier, is a whirlwind of numbers and decisions. We've tried to make that whirlwind easier to manage by creating in-depth tips and guides about the areas that matter most.
These articles cover the most common missed deductions, the most common tax mistakes and the things you should know about using a tax pro versus tax software.
Each one provides solid research, actionable tips, and straightforward explanations.