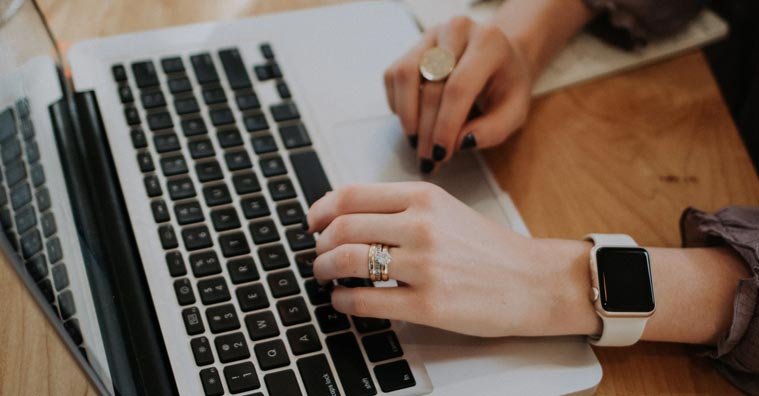 You want to get the inside scoop on your child's daycare teacher. Maybe you'd like to learn more about this new person you're dating. Or, perhaps you were daydreaming about all the fun you had with an old college buddy, and want to see what they're up to these days.
Regardless of what type of information you're trying to find—or who you're trying to find it on, one of the first places you'll likely begin your quest is an online public records search website.
Why is this such an important topic? What exactly can you expect to uncover using these sites? How reliable is their information? And do you even need to pay for it in the first place?
You've got questions about online background check and people search companies. We've got answers that can help save you time, money, and a whole lot of frustration.
Let's start from the beginning.
Many Names, One Business Model
People search. Data broker. Background check service. Public records search. Information broker. Companies in this industry can go by many different names.
Whatever you call them though, they provide one primary service: access to an individual's public records. But what are these?
Public Records Basics
We're purposely oversimplifying, but there are basically two types of public records; those that relate to the government (city, county, state, federal, etc.), and those that relate to individuals. The companies we'll talk about in this article provide individual (or personal) public records, so this what we'll focus on here.
Because public records are simply "records filed in a public office and open to public inspection," they begin piling up the moment you're born.
As you move through different stages in your life, these records only increase, including when you get a driver's license, register a vehicle, change your address, attend school, buy a home, and more. And if you're involved in any kind of court proceedings or litigation, this will become part of your permanent public record, too.
Even your social media accounts (e.g. Facebook, LinkedIn, Twitter) are part of your public record!
How the Internet Changed Public Records Searches
In the old days, if you wanted to find specific pieces of public information about someone, you'd have to find out which government agency kept the record, and then personally visit them and request the information, often in person.
Wanted to learn when someone purchased their home? You might have had to visit City Hall. Needed the scoop on why someone was arrested? Or, wanted to find out if someone is married? You probably would have visited the courthouse.
Beginning in the late 1990s though, technology reached a tipping point. Computers became powerful enough and the internet was fast enough to allow large-scale data collection, analysis, and storage. The result?
Companies were now able to scour the web, gather as much public information as possible about individuals, and store it in their databases. Then, they could sell this information back to consumers—or in many instances, to other companies for marketing purposes.
Sure, this might seem a little creepy, but it's legit, right? What's the problem?
The Three Problems with Many Public Records Search Sites
Their business models can vary, but most online information brokers search county, state, and federal databases for information about the person you're looking for. How they accomplish this also varies since each company generally claims to use a proprietary algorithm that compiles information differently than their competition.
During the process, most people search companies also claim that their data is checked against other databases with the same information, in order to ensure it's correct (we'll come back around to this in a second).
In theory, this all sounds good. And in all honesty, services like these just might help you save time and frustration.
But in reality, it's often anything but. How do we know this?
Here at HighYa, we've reviewed many of the most popular data brokers and people search companies, including Instant Checkmate, SpyFly, Persopo, BeenVerified, and more. And based on feedback from hundreds of readers, these companies had an average rating of 2 stars, due to 3 common complaints:
Problem #1: Information Can Be Found Elsewhere for Free
"This service gives only information that is publicly available for free, yet they charge you for this publicly free information. They will ask for more money if you don't get the information you were looking for and after getting your money will not give any information." –Douglas
Most consumers don't understand that the information provided by people search companies can be found elsewhere online and that it's completely free. Granted, these companies aren't exactly going out of their way to let you know this, either.
We'll go over some ways you can find this information—for free—in a moment.
Problem #2: Incomplete and Incorrect Information
"I checked myself first to verify the accuracy of the service. What I can tell you is it wasn't even close to accurate; they didn't even have my birthday right, which of course throws off everything else they are trying to do." –Brad
Many information brokers claim their data is cross-checked for accuracy. But it's important that you understand what this actually means.
Here's a basic example: Let's say that you recently moved from Los Angeles to Seattle in order to live with a family member. Beforehand, you submitted a change of address form, which is considered public information.
After you lived in Seattle for a few months, you decided to move out of your relative's house and rent a room from someone. However, you didn't submit another change of address form, so the last address on file is your relative's.
If someone decided to search for your address during this time, they'd probably only come up with your family member's. Sure, if a people search company crosschecked your address between the CA and WA databases, it would match. However, it's not correct.
Bottom Line: Information brokers only crosscheck other databases to verify that the information matches; not that it's necessarily correct.
Problem #3: Price
"This site is not only deceptive about the information they provide (very scant compared to other sites), but they also have significant additional fees you must pay for each report beyond that which you originally pay. I found it to be a scam." –Anne
Because some background search customers soon learn that much of this information could have been found for free and that it may not have been complete or accurate, they often complain that the steep price they paid may not have been worthwhile.
In addition, a lot of these companies require you to sign up for monthly memberships in order to access reports, which might only contain basic information. Want more details? You'll likely be required to purchase premium or upgraded reports for an additional fee.
To top it all off, customers often complained that customer service was unhelpful in canceling subscriptions, ending trials, or obtaining refunds.
So, how can you avoid all these problems? By learning to use Google and other sites to obtain many of the public records you need.
We'll cover everything next.
The Solution: How to Find Free Public Records Online
Although it can vary by state, here are the most common types of information found in people search reports: date of birth, phone numbers, previous and current addresses, relatives, criminal record, government licenses, social media details, and email addresses.
Other common data points include voter registration information, real estate (including tax liens) or businesses owned, permits, aircraft and watercraft owned, and more.
The catch? Nearly all of this information is available online for free. You just need to know where to look!
Pro tip: This isn't the Wild West, so there's a lot of personal information you won't be able to find online, whether on your own or through an information broker. This includes social security numbers, financial (credit card and bank account numbers, etc.), health care, and employment information.
If someone was motivated enough though, they could probably even dig up your social security number and a copy of your signature with relative ease. For more information, be sure to learn how to protect yourself from ID fraud.
Free Public Records Websites
Remember earlier when we talked about the early days of public records searches? Where you would have been required to visit each public institution for all the information you needed?
Well, if you don't want to pay an information broker for one of their reports (and perhaps many of their headaches), then it's much the same. Sure, the internet makes it easier, but you'll probably need to visit several different websites for everything you need.
If you're only looking for phone numbers or addresses, online phone books such as AnyWho and Infobel can be great places to start. Birth certificates, death records, and marriage licenses are easily available through Vitalrec.com, while court records can be found through Pacer.gov (this may involve a very small fee).
County-level public records will often need to be obtained directly from the source (albeit online). Need real estate information? You'll need to contact the city or county assessor's office. Interested in licensing and vehicle information? The DMV is the best place to start.
This is where solid Googling skills come in.
Instead of browsing different websites, you can often cut to the chase and search for specific terms through Google. For example: "[person name] firearms license" or "[person name] criminal record."
Google is an invaluable tool, and if you know what you're doing, you should be able to find most of the public records you're after very quickly.
Pro tip: If you're new to online searching (or if you're just a little rusty), we'd recommend learning the best practices for using Google in order to quickly find what you want. You can also type the phrase "Google search tips" for hundreds more results!
Finally, not all information brokers charge a fee for their service. There are many free people search options out there, including ZabaSearch, FindPeopleSearch, and more. You can also practicing your Google skills by searching for the phrase "free people search" or "free public records search."
An Important Note About Accuracy
All of these methods can definitely help you obtain the same personal information as you'd get through a data broker, but without a fee.
Keep in mind that these are the same sources where people search companies get their data from. The result? Free publics records searches will be just as accurate (or inaccurate, as the case may be) as the paid ones. You won't have to pay, but you're likely not going to obtain any more accurate data.
» For Further Reading: