Beverly Hills MD
Claimed This company has claimed this profile, is getting alerted on any new customer reviews entering this page, and may engage in dialogue with its customers to address their matters.

Companies cannot pay money or provide goods in order to remove or alter customer reviews.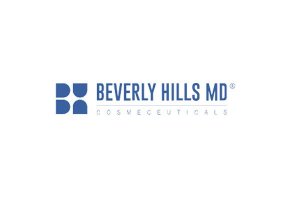 Beverly Hills MD skincare products claim to help you recapture your youth with ingredients that are clinically-proven to fill in wrinkles and restore lost moisture to your skin.
---
This company is actively collecting reviews from its customers. All reviews submitted are subject to moderation and approval to ensure they meet our

Review Guidelines

.

Fantastic products

By Jackie J.

,

California

,

Jul 4, 2020
Verified Reviewer

Length of Use: 3–6 months

Overall Experience:

I started to use Beverly Hills MD products about 5/6 months ago. I am 53 but no one ever guesses my age and I receive compliments on my skin often. The products have really enhanced my skin and I will continue to explore what they have.

Pros and Cons:

Truthful advertising
Great products
State of the art technology
All the click through to get to checkout

Bottom Line: Yes, I would recommend this to a friend

---

Kissable

By Geri R.

,

Ellsworth, KS

,

Jul 4, 2020
Verified Reviewer

Overall Experience:

My lips have been dry and peeling. Once I started using Anti-Aging Lip Enhancer, they have been so smooth with no peeling. I love this product.

Pros and Cons:

The products I have used
Their sales
Shipping is quick
I wish things where not so expensive

Bottom Line: Yes, I would recommend this to a friend

---

I have loved every product I've purchased

By Michelle M.

,

Carson, NV

,

Jul 3, 2020
Verified Reviewer

Overall Experience:

I have tried a few of the products that Beverly Hills MD manufactures and I must say I do love them. The Repair + Reverse Daily Serum is one of my favorites, along with the Dermal Repair Complex. My skin has always been quite nice, though as I've gotten older it has taken me a bit to find new products to adjust for my changing body. I have found Beverly Hills MD to be the brand that seems to work best for me. I would highly recommend all of their products.

Pros and Cons:

The personal approach, the correspondence through email always feels personal
The products are amazing
The price makes it a little tough to be able to keep a supply handy
I have wanted to purchase products that are sold out on occasion, that was a bit disappointing

Bottom Line: Yes, I would recommend this to a friend

---

A real mindblower!

By Debbie F.

,

Columbus, OH

,

Jul 3, 2020
Verified Reviewer

Overall Experience:

As many women my age will agree (I'm 65), years and years of wasting money on products that just did not work made me very cynical about trying anything new.

But, I was desperate to find something that would give me some hope that my best years were not completely over and finally I did!

Repair + Reverse Daily Serum has been a real gamechanger for me. It took a couple of weeks to see some change, but then one morning I just happened to get a look at my reflection in the mirror (I had been avoiding my reflection for a long time!) and was stunned by what I saw!

For the very first time ever, I could actually see that my skin was beginning to look smoother and the fine lines and wrinkles that had begun to make me so sad were started to look less noticeable!

As I continue to use your serum every day, I'm looking forward to changes the future holds!

Thank you so much for your great work - keep it up!

P.S. I'm really looking forward to trying your Beverly Hills MD Thick + Full Brow Enhancing Serum as soon as you get it back in stock!

Bottom Line: Yes, I would recommend this to a friend

---

Advertisement

---

I love Beverly Hills MD

By Sandra S.

,

Pacific Grove, CA

,

Jul 2, 2020
Verified Reviewer

Overall Experience:

I purchase all my creams and serums from BHMD for the past 4 years. I haven't returned a single item! I love the face masks, I use that the most. It plumps and smooths my skin and on a day I have a bag under my eye it will smooth it out.

Pros and Cons:

Always researching
Giving at home remedies
Good discounts
No "cons" were specified in this review

Bottom Line: Yes, I would recommend this to a friend

---

Happy!

By Molly M.

,

Lake Charles, LA

,

Jul 2, 2020
Verified Reviewer

Overall Experience:

I love the products since the very first time I started using them! I think my favorite one is Brighten + Tighten and Crepe Correcting Body Complex.

Pros and Cons:

The sheet masks
Crepe Correcting Body Complex
Brighten & Tighten
The Line Filler

Bottom Line: Yes, I would recommend this to a friend

---

The Repair + Reverse Daily Serum is an amazing product

By Tracy D.

,

Port St. Lucie, FL

,

Jul 2, 2020
Verified Reviewer

Overall Experience:

The Repair + Reverse Daily Serum is an amazing product. I use it daily and can feel the difference in my skin texture. My skin is so soft and really does look younger. I am 62 years old and use many of the Beverly Hills MD products but this by far is my favorite.

Pros and Cons:

Run specials to where I can get the product at a discounted price and I can stock up on it at that time
Quickly shipped out
Products that work
No "cons" were specified in this review

Bottom Line: Yes, I would recommend this to a friend

---

No chapped lips ever again!

By Andrea K.

,

Camarillo, CA

,

Jul 2, 2020
Verified Reviewer

Length of Use: 6–12 months

Overall Experience:

I really don't look for much plumping. My lips were never full and I started wearing makeup when lipstick was Max Factor Erase! So I never really wore lipstick - concentrated on my eyes. Before I started using this, every morning I could peel a strip of dead skin off my lower lip. Now, when I break the old habit and remember to put it on - SOFT lips! I'd have to compare pics for fullness, but so far I am thrilled to not have cracking lips - and it stays on, even overnight!

Pros and Cons:

Your products do what they say!
Not so much about your company, but do I wish I had found you before our income shrunk!

Bottom Line: Yes, I would recommend this to a friend

---

Keeping BH happy

By Pamela S.

,

Boca Raton, FL

,

Jul 2, 2020
Verified Reviewer

Overall Experience:

Beverly Hills MD is an outstanding company with truly state of the art products. They are on the cutting edge of all the newest and latest findings in the skincare industry. Having been a former rep for a French skincare line, I am not easily impressed and I am very skeptical. With that said, I have found the Beverly Hills MD line to be outstanding and the company always interested in their patients' feedback. I share info about new products and encourage friends and family to use the long regularly. As soon as I am "hooked" on one new product, they come up with another at least as fabulous, addressing a different issue.

Pros and Cons:

Always on the cutting edge with new products
Extremely fair guarantees on all products
Doctors are truly interested in feedback to be certain that products are most desirable in industry
I really like and respect the company
Some new products have delivery systems that could be improved but company is always looking to follow up

Bottom Line: Yes, I would recommend this to a friend

Jul 2, 2020

Hi Pamela, thank you so much for the kind words about our product. We appreciate your business and feedback. We hope you continue to enjoy it!

---

Great company...great products!

By Diane B.

,

Alto, NM

,

Jul 2, 2020
Verified Reviewer

Length of Use: Less than 3 months

Overall Experience:

I was a bit skeptical when I tried the first product from BHMD, the eyebrow serum. True to the claims, the product has worked very well and has done what it said it would do. I have since then purchased several other products and am happy overall with their performance and my skin. I feel that my skin is beginning to look the way I want it to. Thank you doctors!

Pros and Cons:

Your email follow-up with customers on product purchase
No "cons" were specified in this review

Bottom Line: Yes, I would recommend this to a friend

Jul 2, 2020

Hi Diane, we are so happy you are obtaining the results you want! Thank you for your kind words.

---

The repair and reverse works immediately during usage

By Shirley H.

,

Spring Valley, CA

,

Jul 2, 2020
Verified Reviewer

Length of Use: 3–6 months

Overall Experience:

The experience has been very good. Usage is very easy to follow and costs can often be reduced. Input from many customers has been very impressive and valuable.

Pros and Cons:

Variety of treatment
Relevant information
Responses by many people who use items
No "cons" were specified in this review

Bottom Line: Yes, I would recommend this to a friend

Jul 2, 2020

Hello, thank you for your comments. We appreciate your business and hope to hear from you soon!

---