Beverly Hills MD
This company has claimed this profile, is getting alerted on any new customer reviews entering this page, and may engage in dialogue with its customers to address their matters.

Companies cannot pay money or provide goods in order to remove or alter customer reviews.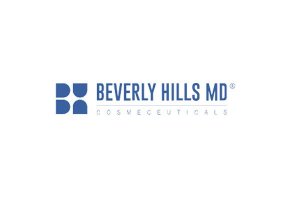 Summary
Beverly Hills MD skincare products claim to help you recapture your youth with ingredients that are clinically-proven to fill in wrinkles and restore lost moisture to your skin.
Pros
Many ingredients show clinical evidence for counteracting some of the signs of aging
No auto-ship requirements
Very positive customer reviews
Cons
Some accounts of poor customer service experiences
Products may be more expensive than other brands
Beverly Hills MD Review: What You Should Know
Beverly Hills MD is a skincare brand that focuses on anti-aging products for women who want their skin to appear a few decades younger than its actual age.
The company's two founders, Dr. John Layke and Dr. Payman Danielpour were at the forefront of cosmetic surgery practices and technology for more than a decade in California before they transitioned to non-surgical options for fighting the signs of aging.
Today, the Beverly Hills MD product line promises to help you look your best with the most promising anti-aging technology available. The company claims to use ingredients that complement each other in every formula while avoiding anything that can lead to irritation or allergic reactions.
Should you put your hope in Beverly Hills MD, or is this skincare company capitalizing on empty promises? Our analysis will help you see whether the products can deliver and if they are right for you.
What Products Are Available from Beverly Hills MD?
Beverly MD sells dozens of anti-aging products. Here's a snapshot of a few of the company's popular options.
Dermal Repair Complex
This daily supplement contains all-natural ingredients that will purportedly work together to increase your skin's "firmness, smoothness, and youthful glow."
Instructions: Take two supplements daily with a meal.
Pricing: $58/bottle of 60 supplements
Key Ingredients: saw palmetto, MSM, hydrolyzed collagen, hyaluronic acid, vitamin B, vitamin A
Read our detailed review of the Dermal Repair Complex here.
Tinted Anti-Aging Lip Enhancer
A lip-plumping formula that volumizers and hydrates your lips while smoothing out vertical lip lines for a youthful appearance.
Instructions: Apply directly to the lips, and reapply when the color fades. Daily use will result in more dramatic plumping results.
Pricing: $31.99 per bottle
Key Ingredients: Hydrogenated Polyisobutene, VP/Hexadecene Copolymer, Phenyl Trimethicone, Ethylhexyl Palmitate, Hydrogenated Polyisobutene, PPG-51/SMDI Copolymer, Silica
Ageless Volume Hyaluronic Face Mask
A single-use face mask formulated with hyaluronic acid to instantly plump and revitalize thinning skin to smooth out fine lines and wrinkles.
Instructions: Start with clean, dry skin, and position mask on your face. Leave on for 15-20 minutes before discarding and gently massaging in the remaining formula. Best results come from using every 2-3 days.
Pricing: $110 for an eight-pack.
Key Ingredients: Water, Glycerin, Propanediol, Betaine, Sodium PCA, Urea, Sodium Hyaluronate
Body Smoothing Exfoliator
This body wash cleanses and reduces the appearance of crepey skin on the stomach, chest, legs, and arms.
Instructions: Use daily, applying a quarter-sized amount to a washcloth and washing with circular motions before rinsing.
Pricing: $58 per tube
Key Ingredients: Sodium Lauroyl Methyl Isethionate, Hydrogenated Jojoba Oil, Sodium C14-16 Olefin Sulfonate, Cocamidopropyl Betaine, Sodium Cocoyl Isethionate
Thick + Full Brow Enhancing System
This daily serum is designed to enhance the appearance of thinning brows by providing the hair follicles with necessary nutrients for thicker, fuller growth.
Instructions: Apply daily to the roots of your eyebrows with the applicator brush, and let absorb into the skin before using other products.
Pricing: $88 per bottle
Key Ingredients: Deionized Water, Myristoyl Pentapeptide-17, Glycerin, Butylene Glycol, Trifolium Pratense (Clover) Flower Extract
Ultra Renew Hand Rejuvenating Serum
A dual-action formula that visibly plumps up thinning skin in the hands to smooth out crepey wrinkles and reduce dark spots to give them a younger appearance.
Instructions: Pour a dime-sized amount into your hands and rub them together until fully absorbed. Can be used 1-3 times a day.
Pricing: $110 per tube
Key Ingredients: Glycerin, Pyrus Malus (Apple) Fruit Extract, Sodium Acrylates Copolymer, Lepidium Sativum Sprout Extract, Plankton Extract, Sodium Hyaluronate
Read our detailed review of the Ultra Renew Hand Rejuvenating Serum here.
A Closer Look at Key Ingredients
Each Beverly Hills MD product contains dozens of ingredients, and it's beyond the scope of this review to dive into each one. Nonetheless, here's some relevant information about a few standouts.
Hyaluronic acid: This common skincare ingredient is praised for boosting collagen production (a natural compound that diminishes as you age) to give your skin a plump, youthful appearance. While it's often found in topical skincare products, most clinical evidence for its effectiveness involves injections instead.
Saw palmetto: This palm tree is used medicinally to treat prostate issues and urinary dysfunction in men. A 2007 study also found it effective for treating oily skin by reducing your sebum production.
Hydrolyzed collagen: When collagen is hydrolyzed, it's broken down into smaller pieces that are purportedly easier for your body to process. One 12-week study found that taking one gram of collagen peptides daily led to less wrinkling and better skin hydration, but there's less evidence for its effectiveness when used topically.
Urea: Surprising to some, urea is a common skincare ingredient that's renowned for its moisturizing properties. Synthetic urea is often added to topical treatments for its humectant properties that keep skin nourished over time.
Sodium C14-16 Olefin Sulfonate: This compound is most often used as a cleansing agent, though it's often found in skincare products due to its ability to produce foam. However, it's known for being drying and may irritate the skin if you are exposed to it regularly.
Sodium Cocoyl Isethionate: Sometimes nicknamed "baby foam," this gentle cleanser comes from coconut oil and creates a rich lather that is prized in skincare products like shampoos and shower gels.
Deionized Water: This form of water undergoes a chemical filtration system that removes mineral ions from it, which leaves it extra pure and ideal for use in cosmetic products because it won't leave any trace minerals on your skin.
Plant extracts: (plankton, apple, clover, garden cress sprouts, etc.) are often added to skincare products for botanical benefits like extra antioxidants to fight free radicals, reduce puffiness, increase hydration, and even tone and tighten the skin. However, the primary advantages seem to come from their antimicrobial properties.
Summary
Acknowledging the limited scope of this analysis for Beverly Hills MD ingredients, it still shows that many of them offer genuine skin benefits with little risk of adverse side effects. In fact, just one ingredient we looked at, sodium C14-16 olefin sulfonate, has a known risk of causing skin irritation.
Money-Back Guarantee and Refund Policy
All Beverly Hills MD products purchased directly through the site qualify for a 60-day money-back guarantee.
This starts the day your product ships and lets you return any item that didn't meet your expectations, regardless of how much you used. Just keep in mind that you'll need to cover all return shipping fees.
You can start the refund process by contacting customer service at (877) 828-5528 or at customersupport@beverlyhillsmd.com.
Analysis of Customer Reviews
More than 1,000 HighYa readers have left reviews for the Beverly Hills MD product line, and they average 4.5 stars. Trustpilot reviews are similar, as the brand averages 4.5 stars after almost 800.
We dove into those reviews and have summarized some of the most common trends below.
Common Compliments:
Products work as described to remove wrinkles
More effective than similar anti-aging brands
Great for daily use
Common Complaints:
Poor customer service experiences
Some people were charged for products after they canceled their account
Popular Alternatives
If you're shopping for an anti-aging brand to keep your skin wrinkle-free, there are several brands to consider besides Beverly Hills MD.
Two popular options include Mario Badescu, a European-influenced skincare brand that's sold in traditional retailers, and SkinCeuticals, a US-based brand committed to developing innovative products that are used by skincare professionals.
Here's how the pricing compares between the three brands.
| Beverly Hills MD Product | Pricing | Similar Product from Mario Badescu | Pricing | Similar Product from SkinCeuticals | Pricing |
| --- | --- | --- | --- | --- | --- |
| Body Smoothing Exfoliator | $58 for 4-oz ($14.5/oz) | Botanical Exfoliating Scrub | $26 for 3.4-oz ($7..6/oz) | Micro-Exfoliating Scrub | $31 for 5-oz ($6.2/oz) |
| Line Smoothing Serum | $149 for 1.69-oz ($88/oz) | Cellufirm Drops | $25 for 1-oz | Metacell Renewal B3 | $112 for 1.7-oz ($66/oz) |
| Emergency Under-Eye Fix | $65 for 0.35-oz ($185/oz) | Ceramide Eye Gel | $18 for 0.5-oz ($36/oz) | A.G.E. Eye Complex for Dark Circles | $98 for 1 oz |
| Rose Stem Cell Daily Cleanser | $70 for 6.76-oz ($10.35/oz) | Orange Cleansing Soap | $12 for 8-oz ($1.5/oz) | Gentle Cleanser | $35 for 6.8-oz ($5.14/oz) |
| Ultra-Firming Lifting Eye Mask | $128 per box | Temporary Lifting Mask | $20 for 1-oz | Body Tightening Concentrate | $79 for 5-oz ($15.8/oz) |
As these prices show, the costs for Beverly Hills MD products are relatively similar to SkinCeuticals. Both brands have a focus on anti-aging and wrinkle restoration and seem to be tailored towards an older, wealthier demographic.
Mario Badescu products, in contrast, are considered more mid-range and are sold both online and at retail locations across the country. These products also put slightly more emphasis on blemish correction and acne control than they do anti-aging.
The Bottom Line
Beverly Hills MD anti-aging products promise to spot treat your skincare problems so that you can recapture your youthful glow and hide the signs of wrinkles. The company claims to use ingredients that actively benefit your skin, and the clinical evidence supports these claims.
Overall, Beverly Hills MD seems to be tailored towards an older audience. These products put the focus on restoring aging skin, and customer reviews seem to indicate that many users are happy with them.
We think this brand makes sense for anyone feeling frustrated by the aging process who wants to step up their skincare routine.
Unlike much of the competition, Beverly Hills MD doesn't require you to sign up for an auto-ship program with your first purchase. This means you can try out any products for the full 60-day trial period without having to worry about canceling the next shipment ahead of time.
Customer Reviews
This company is actively collecting reviews from its customers. All reviews submitted are subject to moderation and approval to ensure they meet our
Review Guidelines
.
Our Promise to You
In order to safeguard you and ensure helpfulness and relevance, our compliance team manually assess every customer review before it goes live.
We have a zero-tolerance policy for fake reviews, and companies cannot control or alter any reviews at any time.