BuildZoom Reviews
Claimed This company has claimed this profile, is getting alerted on any new customer reviews entering this page, and may engage in dialogue with its customers to address their matters.

Companies cannot pay money or provide goods in order to remove or alter customer reviews.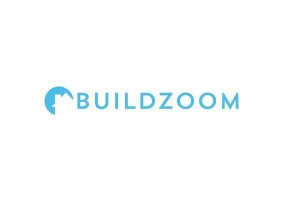 Using data from 125+ million permits and more than 6.9 million license records, along with information from agents, building departments, and consumers, BuildZoom promises to help you find the perfect contractor.
---
Great site

By Amanda B.

,

Dallas, TX

,

Oct 31, 2019
Verified Reviewer

Overall Experience:

Fast, efficient, and easy interface. Email was sent from a contractor that I used and all I had to do was click the quick link to complete the review. Review process was fast and efficient for the company that requested my review.

Bottom Line: Yes, I would recommend this to a friend

---

Good overall crew workers

By Wise T.

,

Mayfair, PA

,

Oct 31, 2019
Verified Reviewer

Overall Experience:

East Coast Basement Solutions is a very good working company. They're willing to travel a different distance to help you in the city, they are really helpful. In addition, they do not have dirty people work for them around their place that don't pay good attention to what they want to be accomplished and done.

Bottom Line: Yes, I would recommend this to a friend

---

Advertisement

---

Review

By Tom B.

,

Anacortes, WA

,

Oct 30, 2019
Verified Reviewer

Overall Experience:

We are new to BuildZoom. Will give it a try...

Perhaps at a later date we will be able to supply a greater in-depth usage evaluation.

Bottom Line: Yes, I would recommend this to a friend

---

Great bathroom remodel

By Stacy W.

,

620 college street

,

Oct 30, 2019
Verified Reviewer

Overall Experience:

Kevin and the Hilton designs team did an amazing job on my bathroom remodel and flooring. I am extremely happy with the work and customer service they have provided for me. I LOVE my bathroom now! I will re-hire them in the near future.

Bottom Line: Yes, I would recommend this to a friend

---

Advertisement

---

Great Contractor Platform

By Alex C.

,

Antelope, CA

,

Oct 26, 2019
Verified Reviewer

Overall Experience:

I have used many search engines in the past for a few of my home renovation projects, but BuildZoom is probably the best that I have used thus far. There is a lot of info that you can get about a specific contractor from their profile page and the info definitely helps to find assurance in the contractor legitimacy. I got in touch with my contractor through BuildZoom and we got business taken care of. The contractor I hired has an amazing profile and good credibility which was proven through the work they performed at my house. I recommend this product to everyone.

Bottom Line: Yes, I would recommend this to a friend

---

Excellent HVAC service

By Jerry T.

,

San Antonio, TX

,

Oct 23, 2019
Verified Reviewer

Overall Experience:

I absolutely recommend Marcus Wilson at Osiris A/C. He has taken care of us and others on several occasions. Extremely honest, trustworthy, reliable and will bend over backwards to come out the same day. I don't think you'll be able to beat his pricing for the very same AC units others are quoting to repair or replace.

Bottom Line: Yes, I would recommend this to a friend

---

Carport

By Jere H.

,

Lexington, TX

,

Oct 21, 2019
Verified Reviewer

Overall Experience:

I would highly recommend American Steel carport to everyone. Their product is good quality and they are very efficient. They arrived and had our carport put up in no time. They cleaned up the area they were working in and we weren't left with a mess.

Bottom Line: Yes, I would recommend this to a friend

---

Deck project

By Dan H.

,

Cedar Crest, NM

,

Oct 16, 2019
Verified Reviewer

Overall Experience:

Very thorough work. Great craftsmanship. I definitely plan on using them in the future. Hard to tell when I'm interacting with BuildZoom and the contractor but it's still very usable. We will enjoy our deck a lot.

Bottom Line: Yes, I would recommend this to a friend

---

Review of Christopher Rand Construction

By Nicholas K.

,

North Carolina

,

Oct 14, 2019
Verified Reviewer

Overall Experience:

Generally a painless experience. Best feature was the ability to get wordy in the actual review. Didn't realize I had ever used BuildZoom to leave a review - and did not know my password, of course. The reset process was easy and quick - and I was able to get back to my email verification page with no trouble.

Bottom Line: Yes, I would recommend this to a friend

---

Great experience

By Will H.

,

Irvine, CA

,

Oct 13, 2019
Verified Reviewer

Overall Experience:

BuildZoom is great for the verification of contractors. I was impressed with the easy-to-use platform and will definitely use this website again to find a qualified professional in my city or county.

Bottom Line: Yes, I would recommend this to a friend

---

BuildZoom

By Benigno R.

,

Tennessee

,

Oct 13, 2019
Verified Reviewer

Overall Experience:

The review I gave for Tremor Homes Construction was very easy to do and easy to navigate the site, which was BuildZoom that I use. Easy to understand it and it didn't take long either to finish the review.

Bottom Line: Yes, I would recommend this to a friend

---