Dorco Reviews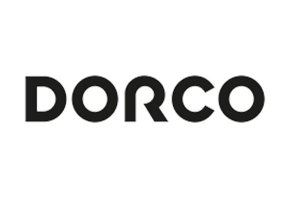 Based out of South Korea, Dorco claims to provide a wide variety of razors, cartridges, and men's and women's shaving accessories at up to 75% savings.
About Dorco
Dorco claims to be a leading razor and cartridge distributor that can provide savings of anywhere from 35% to 75% compared to many of the leading market brands. On top of their low price, Dorco claims that their razors and cartridges are technologically advanced and provide superior level of quality.
But is this really the case? Can Dorco really provide you with a good shave using razors that cost significantly less than the competition? Let's take a closer look.
Quick Details About Dorco
In addition to saving you up to 75% when compared to mainstream manufacturers, Dorco claims to feature a patented common docking system that allows all their handles fit each and every one of their men's and women's razors, which allows you to mix and match for the ultimate in customization.
All Dorco handles feature latex-free synthetic rubber, and their cartridges come in 3, 4, and 6-blade options. In fact, the company claims that their Pace 6 Plus is the world's first six-blade razor (we'll talk about this again in the Bottom Line section).
Dorco Pricing & Refund Policy
Dorco products range in price, from single products to bundles and sale items, but are generally priced as follows:
Razors – $3.50 to $5.95. Disposables range between $2 and $3.50.
Cartridge Refills – $4.50 to $34, depending on volume.
Bundle packs – $23 to $35
Be sure to check Dorco's Sale section, which features reduced prices on many of their products. The company provides free Econo shipping for all U.S. orders of $25 or more, and for all Canadian orders $40 or more.
All Dorco sales are final, with the exception of manufacturer's defects. If one of your razors is defective, you can exchange it within three years by contacting customer support for a free return authorization label.
Dorco razors are also available through a wide variety of third-party retailers (including Amazon.com), although they're generally not as inexpensive as purchasing directly through the company.
What Do Other Consumers Have to Say About Dorco?
Dorco USA is based out of San Diego, CA, and the main company is headquartered in South Korea. Likely because of this, Dorco is not rated with the Better Business Bureau, and does not have any complaints filed.
Outside of the Better Business Bureau, Dorco products appear to have a mostly positive online reputation, although some of the most common complaints we encountered during our research cited poor shave/product quality, increased after-shave irritation, and varying quality between batches.
What's the Bottom Line About Dorco?
Can Dorco razors really provide you with a better shave at a much less expensive price? The short answer: maybe.
As with most things in life, you get what you pay for. While most Dorco customers appear to be satisfied with their products, some of the most common complaints we encountered during our research cited poor shave/product quality, increased after-shave irritation, and varying quality between batches. Specifically, the most widespread criticism of Dorco products was a weak mechanism that hooks the cartridges to the handle. As a result, cartridges were no longer able to remain in place, making them essentially worthless.
Also, while it's interesting that Dorco produced the world's first 6-blade razor, keep in mind that more blades don't necessarily translate into a better (or closer) shave.
Finally, if you're thinking about using a shaving club to obtain you razors, Dorco appears to be the primary razor supplier for Dollar Shave Club, but at inflated prices. In addition, Dorco's Women's Soft Touch™ 6 Blade appears to be nearly identical to ShaveMob's Perfectionist razor, so it might be the case that Dorco is one of their suppliers as well.
Bottom line: At such an inexpensive price and such a high level of popularity, it may be worth the effort to see if Dorco's razors work for you.
See Also: Dollar Shave Club vs. Harry's vs. ShaveMOB: Which Men's Shave Club is Best?
Awesome product and customer service

By Mitchell C.

,

Florida

,

May 30, 2019
Verified Reviewer

I have been using the Pace 4 razor for close to 2 years as have some other family members. Our shaving experience has been SUPERB. I recently (after almost 2 years) had an issue with one of the handles of our razors. When I emailed the company, they responded lightning quick and even though I had made the original purchase through an Amazon seller (who no longer sold Dorco), Dorco backed their product by sending me a replacement handle free of charge - it shipped free and arrived in 2 days. Not very common these days to experience such prompt and strong customer service. I just purchased another Dorco system for my son who has reached shaving age. These guys ROCK!

Bottom Line: Yes, I would recommend this to a friend

---

Took three layers of skin off of my shin

By Lisa G.

,

Florida

,

Apr 5, 2019
Verified Reviewer

I purchased the men's razor and extra blades and I don't know if I got a bad batch or what but the metal on the blade felt very rough and took three layers of skin off of my shin. I usually use the men's Gillette Fusion and I've never ever drawn blood or removed any skin off of my body anywhere with those razors. I thought I would try saving some money but I will have to go back to the Fusions.

Bottom Line: No, I would not recommend this to a friend

---

Advertisement

---

Scammed me!

By Mohammed R.

,

London, England

,

Jan 19, 2019
Verified Reviewer

Hi.

I ordered two lots of the 12-month supply, only to be scammed! No product and nor reply...

I left a bad review and they contacted me publicly to say the "customer service team" had contacted me. LIES! I then replied to them giving my order number and all relevant details, and guess what? Yes, silent treatment until now.

Bottom Line: No, I would not recommend this to a friend

---

Poor customer service

I have used Dorco razors for several years. I now use the Pace 7 and find it to be adequate for the price. My wife recently got the frilly looking ladies razor with about 20 blades. After one shave, she says it cuts her, and the shave is rough at best.

I have tried to contact Dorco for two weeks without success. In order to email them, you must have an order number. My wife's order was about 5-6 weeks ago, so we don't have the number. Thus, no email capability. I tried to call their corporate number as it was the only number that I could find. You must have an extension or someone's last name to talk with them. Unless they view this and call me, I am done with Dorco.

Bottom Line: No, I would not recommend this to a friend

---

Advertisement

---

Dorco Pace 7, a below average mediocre razor

By Josue Franco

,

Massachusetts

,

Oct 9, 2017
Verified Reviewer

I bought a Dorco Pace 7 razor set over one month ago, thinking I could save a ton of money over Gillette's Fusion ProGlide. The thought of seven blades makes the Pace 7 sound like an innovative product. What a mistake!

Everything about the Pace 7 is fake. Although on their pictures it looks as if the handle could pivot left to right the round part on the handle that attaches to the blade is cosmetic only, it's just one piece that does not pivot at all. Even the release mechanism/push button to change the blades is flimsy and poorly designed. The seven blades are not angled optimally, so one has to do multiple passes to shave the same spot that a Gillette razor would shave in a single pass or two at most. The Pace 7 would be a cheap McDonald's shaving toy at best, a terrible one that would be recalled instantly if it were a toy.

Save your money and try something else. Hopefully, a true innovative manufacturer comes up with a razor like Gillette's, but less expensive.

Bottom Line: No, I would not recommend this to a friend

---

Long-time customer - disappointed

I've been using Dorco for a long time. They're cheap and decent for the money you pay. So as a long-time customer I received a "special promotional discount" (I'm sure a lot of people did). So I was excited and it was perfect timing because I was needing to purchase two of the Shai systems (my favorite of the offerings for women). One for myself and one for my daughter so she could have one at home and one at college since she kept stealing my handle when she was home for the weekends.

Well, I couldn't order 2, I kept getting a restriction message. I thought it might be an error because, why would I only be able to purchase 1, especially when the drop-down menu for "quantity" was virtually endless?

So I sent a message to customer service and got a fairly quick response. They told me due to current promotions there is a maximum quantity you can order. That max for the Shai system is 1. What?! You want to offer me less than I am willing to pay for? In what profitable business model does that make sense? And so I emailed them again. Surely a long time customer who wants the unreasonable request of 2 could be accommodated? No, apparently not as they have yet to respond to that one. So unless I purchase a bunch of other stuff I don't want or need, my special promotional offer is just a tease. That's not the first time I've felt that way with their "special offers."

So instead of buying 1, I will buy none. Maybe I'll check out The Dollar Shave Club.

Bottom Line: Yes, I would recommend this to a friend

---

Great razor cartridge, poor handle

By John Diaz

,

Seattle, WA

,

Aug 22, 2017
Verified Reviewer

I have used the seven-blade system for about seven months. Yesterday the handle will no longer hold cartridges. I understand these things can happen, but I can't understand customer service's response. It was "Send us the handle then we will send you a new one."

In the meantime, it is an inconvenience to the customer, plus you are asking us to buy a razor from your competitor. These handles must cost them pennies to make. Do they believe there is a vast criminal conspiracy to cheat them out of a razor handle one customer at a time? Many of us have moved to this type of club as a leap in trust from moving from the traditional razor company. Bad customer service will move many of us back. Take a look at their policies.

Bottom Line: No, I would not recommend this to a friend

---

Awesome razors, best price and A++ customer service!

By APT

,

Phoenix, AZ

,

Aug 11, 2017
Verified Reviewer

I was using Shave Club but looked into where they get their razors from, and it was Dorco. I went to their site, and they had some sale going on, so I ordered one of the mixed pack of razors to try out. The price was unbelievable. I am cheap, and it almost physically pains me to pay retail prices for razors in the store.

My razors got shipped out quick. They are awesome, I am a female but have always used men's razors because they work better it seems. I love these razors, every one of them, from the three-blade to the six-blade. I get excited and give razors away to people who come over, and they will tell me later how that was the best razor they have ever used and it lasted forever.

Ok, so I was already really impressed with Dorco but then to my surprise after being a customer for about a year, I get an unexpected padded envelope in the mail from Dorco. They sent me a free razor, a coupon and a handwritten card from the CEO thanking me for my business. Wow! When's the last time that's happened? Never! I am a Dorko customer for life and cannot say enough good things about the company and their superior products.

Bottom Line: Yes, I would recommend this to a friend

---

Cartridge release

I had the six cartridge razor, and after about two cartridges, it would not eject after pushing the button. It required force to remove it. I contacted customer service about the problem three times, and I was ignored. That was done through email. Their customer service has a lot to be desired.

Bottom Line: No, I would not recommend this to a friend

---

Bad choice. Pace 7 Combo Set (SVA1000 & SVA1040)

By Vinay

,

Nashua, NH

,

Mar 24, 2017
Verified Reviewer

I had a lot of expectations, however, it was disappointing once the product arrived. The shave is not smooth at all. I used Gillette razor before, which used to give a cleaner shave, but this one is too harder. I saw this offer in Slick Deals for $12.99 and I will not recommend this product if you have thoughts to choose a new one.

Bottom Line: No, I would not recommend this to a friend

---

More than satisfied

I discovered Dorco while I was living in a home stay situation in Nepal for 5 months. The nearest city was about 12,000 people, and of course they didn't have large selections.

Dorco was the brand available, so I bought the twin blade version that also fit my Gillette​ handle. I thought the cartridges gave me a shave at least as good as my Gillette twin blade system.

When I got back home, I found the Dorco home page and bought a package that contained both four and six blade razors, both as disposables and with a separate handle. I remain satisfied, particularly because of the competitive price. The blades are open in the back, so the shaving residue can be flushed out. Dried residues limits the closeness of Gillette systems.

Bottom Line: Yes, I would recommend this to a friend

---