GoodBelly Probiotics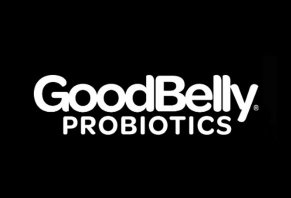 GoodBelly's line of probiotic drinks, shots, and supplements use Lactobacillus plantarum 299v to help balance your gut bacteria, improve digestion, and more.
GoodBelly Probiotics Review: Benefits, Safety, Cost
What are GoodBelly Probiotics?
GoodBelly claims that their probiotic supplements will restore the balance of the friendly bacteria in your gut.
Trillions of these friendly bacteria, or probiotics, live in the digestive tract and form a network known as your gut microbiome.
Probiotics are different from the harmful bacteria that cause infections. They're necessary for many important functions like healthy digestion and immune function.
A poor balance between good and bad bacteria may be associated with digestive issues, as well as some chronic medical conditions.
GoodBelly claims that their probiotic supplements can help restore this balance. More specifically, they state that taking 1-2 capsules daily will:
Support healthy digestion
Improve the absorption of nutrients
Promote regularity
With so many supplements on the market, is GoodBelly is the right one for your needs?
In this article, we'll help you answer this question by reviewing the available scientific support for their probiotic supplement.
The Active Ingredients: Do They Work?
Each GoodBelly product contains just a single active ingredient.
Their beverages and daily probiotic supplements contain the LP299V probiotic strain. This strain occurs naturally in your gut and may offer many benefits related to digestion and immune health.
Their food contains the BB12 strain, a rod-shaped bacterium discussed in more than 300 studies.
In this section, we'll find out if there's any merit to GoodBelly's claims by reviewing some of the scientific studies that investigated their ingredients.
LP299V - 10 Billion CFU
In a randomized trial involving subjects with irritable bowel syndrome (IBS), those treated with 10 Billion CFU over 4-weeks experienced improved pain and bloating when compared to placebo.
Regarding its ability to enhance the absorption of nutrients, a review of 12 studies found that LP299V significantly improved iron absorption. Doses from these studies ranged from 1-10 Billion CFU over the course of 1-week to 6-months.
LP299V has been extensively studied in human subjects, though research often includes specific groups like those with IBS. Nonetheless, the dose offered in GoodBelly supplement falls within the range of those found to be effective.
BB-12
In a randomized trial, 1 billion CFU of BB-12 taken over 6-weeks boosted immune function when compared to placebo and other probiotic strains.
BB-12 doses of 5 and 15 Billion CFU improved stool frequency in those with constipation.
The BB-12 strain demonstrates efficiency in many studies over the last few decades. GoodBelly does not quantify the amount of BB12 offered in their foods, however, so comparisons can't be made to the available research.
Safety and Side Effects
Like most probiotic supplements, GoodBelly is also likely safe as the probiotic strains it contains have been well studied. They were found to be safe, even at large doses.
Serious side effects in probiotic supplements are uncommon. On the other hand, some may experience mild side effects like abdominal pain, gas, bloating, and diarrhea. These are typically relieved by lowering the dose or discontinuing use.
Despite a high likelihood of avoiding any dangerous side effects, you should always consult your doctor before using any dietary supplement.
GoodBelly Probiotics: The Products & Their Cost?
In addition to their daily probiotic, GoodBelly also offers other products. While you can't purchase them directly from their site, you can find GoodBelly products online at Amazon, or in-stores at Walmart and Target.
Their line of products include:
Daily Capsules: A 1-month supply of the probiotic capsules is $19.99 at Amazon.
Juice Drinks: GoodBelly offers 9 flavors for their probiotic juices. For a 32oz cartoon, you'll pay around $3.99.
Shots: Each 2.7oz shot is dairy-free. A 4-pack runs about $2.99
Yogurts: With 6 flavors, GoodBelly's yogurts are all lactose-free and cost about a dollar each.
Bubbles & Water Beverages: There are 5 flavors between these two beverage options. These are priced at about $2 per bottle.
Bars & Cereal: GoodBelly offers 2 flavors in their probiotic bars; a 10ct is about $22. Their Peanut Butter Crunch Cereal is $4.50.
Available Alternatives
The BB-12 strain offered in GoodBelly foods and beverages is also in TruBiotics supplements.
Walgreens offers their 30ct at $18.99. The 45ct is $29.99, and they are currently running a buy 1, get 1 50% off promotion. At CVS, the 30ct is $21.99.
Ideal Bowel Support from Jarrow Formulas offers a dose of LP299v in every capsule. Their 30ct is priced at $24.95.
Also, probiotics are found naturally in fermented foods like yogurt, sauerkraut, kimchi, and kombucha.
The Bottom Line
GoodBelly's probiotic supplements, foods, and beverages all contain 2 extensively studied probiotic strains.
Offering products with proven ingredients at reasonable pricing makes GoodBelly one of the more reasonable probiotic vendors we have reviewed.
Reviews also seem to be positive.
Users tend to agree - they rate the daily probiotic 4.3-stars on more than 180 reviews. Nearly 75% of happy consumers offer 5-star ratings; those satisfied cite relief of digestive symptoms and lack of side effects for their positive experience.
Make sure that you and your physician are on the same page prior to starting any new dietary supplement, no matter how safe it may seem.
---
It works!

By Richard E.

,

North Carolina

,

Nov 26, 2018
Verified Reviewer

Overall Experience:

Prior to GoodBelly (Blackberry POM), I had stomach issues from the meds I took for arthritis and Lyme. Several people had suggested blackberry would help, so I started raising them. It was helpful, but in the winter months, I would run out. So I tried the Blackberry Pom. First thing I noticed was energy...the feeling of being drained from the Lyme and rough mornings from the arthritis was easing off. After a month I noticed I could go longer without taking the pills. I do not know if this will be the result for everyone, but for me, if I run out, within a day or so, I get that run down feeling again. I have shared my experience with other VETS who suffer with the same arthritis that I do and they had the same experience. Hopefully, it will do the same for you!

Bottom Line: Yes, I would recommend this to a friend

---

Smooth moves

By Melissa R.

,

Texas

,

Nov 3, 2018
Verified Reviewer

Overall Experience:

I've never tasted a better product. And then on top of that, it causes me healthy bowel movements. I'm so impressed. I want to stock my whole fridge and drink one a day every day for enjoyment and good health.

Bottom Line: Yes, I would recommend this to a friend

---

Sugar reference in article misleading

By Sabrina N.

,

Jupiter, FL

,

Jun 15, 2018
Verified Reviewer

Overall Experience:

Full disclosure I'm just getting started with the GoodBelly challenge, and while I think the blueberry mixture is delicious, I can't speak for the effectiveness yet. I just wanted to comment on the sugar recommendations mentioned in the article. The Americans heart Association recommends no more than 9 TEASPOONS of added sugar for men and 6 TEASPOONS of added sugar for women. This translates to 36 grams for men and 25 grams for women. These drinks still take up my entire day's worth of added sugar, but it isn't as scary as was made out in the write up above.

Bottom Line: Yes, I would recommend this to a friend

---

Love GoodBelly

Cheyenne, WY

,

Feb 22, 2018
Verified Reviewer

Overall Experience:

I have had the straight shots for the last few weeks and I can feel a difference in my tummy. I have more energy during the day. I know I'm doing something healthy for myself. If you haven't tried them, do. My tummy has been a lot happier.

Bottom Line: Yes, I would recommend this to a friend

---

Advertisement

---

It's amazing, it saved my life

Overall Experience:

I love this stuff and I tell everyone about it! I get happiness from it. I lost 15 pounds in 2 weeks and didn't diet, and I cured my depression, my heartburn, my gastritis; I feel like superwoman! I told my mom, my daughter, and all the people at Publix. What's in this stuff? I love it and will never stop drinking it! It's the bomb!

Thank you GoodBelly, you saved my life!

Bottom Line: Yes, I would recommend this to a friend

---

I recommend this product

By Brenda Boggs

,

Rising Fawn, GA

,

Oct 24, 2017
Verified Reviewer

Overall Experience:

I just finished up my 12-day challenge with GoodBelly juice, and I feel great! I lost my cravings for sweets and carbs and have more energy. I will continue drinking it every day. I highly recommend this product!

Bottom Line: Yes, I would recommend this to a friend

---

GoodBelly juice 30% but sugar 24 g

By Em Yee

,

Austin, TX

,

Sep 23, 2017
Verified Reviewer

Overall Experience:

The article states that "GoodBelly does have some low sugar options (Coconut Water contains 13 grams, StraightShot contains 3 grams, SuperShot 5 grams), a single serving of some of their drinks (Cranberry Watermelon, Tropical Orange) contains as much as 26g of sugar, which is more than 4X the daily recommended intake for half the population." Well I drink GoodBelly Probiotics "Blueberry Acai" (and yes the 32 oz!) and it has 24 grams of sugar and only 30% juice! There are zero grams of coconut water! But, get this, they don't tell you that there's "filtered water" and "Organic Evaporated Cane Sugar!"

Bottom Line: No, I would not recommend this to a friend

---