Gwynnie Bee Reviews
Claimed This company has claimed this profile, is getting alerted on any new customer reviews entering this page, and may engage in dialogue with its customers to address their matters.

Companies cannot pay money or provide goods in order to remove or alter customer reviews.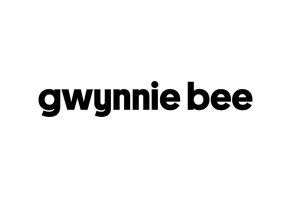 Targeted for plus-sized women, Gwynnie Bee is a monthly subscription service that allows members to rent articles of clothing for a flat fee. Learn what customers are saying.
---
Horrible company

By Ashley P.

,

Fruita, CO

,

Jul 18, 2019
Verified Reviewer

Overall Experience:

I canceled my subscription last September and they've been charging me monthly ever since. When I discovered this on my bank statements, I called for a refund - they REFUSE to refund me. That's hundreds of dollars in stolen money. I opened up a complaint with my credit card company but they can only go back 60 days. Beware of giving this company your credit card number - they will not honor your cancellation.

Bottom Line: No, I would not recommend this to a friend

---

This company is total crap

By Kathryn M.

,

Ohio

,

Jul 9, 2019
Verified Reviewer

Overall Experience:

Not only is the cost per month ridiculously high, many of the clothes come with defects and holes. Assuming they come at all. I HATE that you cannot cancel online, but you can sign up online. When you try to call in, you get the runaround and they try to pressure you into staying.

Bottom Line: No, I would not recommend this to a friend

---

Advertisement

---

Super option for women who like to try before they buy

Overall Experience:

Shopping for clothing used to be so stressful before I found Gwynnie Bee! Now, I enjoy clothes shopping. With Gwynnie Bee, I sit at home, select several options, and the clothing is shipped to my home. If I don't like it, I just put it in a prepaid bag and return. If I DO like it, I can wear it, return it, and a new piece is shipped to my home for me to try. Best of all, if I LOVE IT, I can purchase (often at a discount!). The only downside is you don't know when a specific outfit will be shipped, so it's not convenient for planning for a special occasion. However, you will find yourself trying new styles and brands without any obligation to purchase. I especially love the "style inspiration" section to see how others have styled the clothing.

Bottom Line: Yes, I would recommend this to a friend

---

Lovin' Gwynnie Bee since 2014

By Jacqui B.

,

Brighton, MA

,

May 8, 2019
Verified Reviewer

Overall Experience:

I've been a member since 2014 and continue to LOVE Gwynnie Bee. It's not easy to find comfortable and stylish clothes as a plus size woman. Gwynnie Bee has consistently offered wonderful choices over the years. There is truly something for everyone and if you like an item enough to keep it their discounts are amazing! I can't recommend this service enough.

Bottom Line: Yes, I would recommend this to a friend

---

Worth it...at my locked in price.

By Erica V.

,

Rancho Cucamonga, CA

,

May 7, 2019
Verified Reviewer

Overall Experience:

I've been a Gwynnie Bee customer for over 4 years for one item at a time. Overall, I am happy with my experience, but to be honest I would not pay the current market price for the service. I like most of my items but it is rare for me to be floored and absolutely love something I get in my box. The price I pay is worth it to have some variety in my wardrobe and hopefully find a few keepers.

Bottom Line: Yes, I would recommend this to a friend

---

The cure for the shop-o-holic

By Vanessa G.

,

California

,

May 3, 2019
Verified Reviewer

Overall Experience:

Love this company! It's cured my online shopping addiction AND I look great! Tons of great clothes to choose from. Lots of on-trend looks and no more "frumpy old lady plus size section". Shipping and dry cleaning included in the monthly fee! What's not to love!

Bottom Line: Yes, I would recommend this to a friend

---

The service I am most loyal to!

Overall Experience:

I love GB! They have exceptional clothing and a genius concept. I love wearing something new each time I pick up my mail and sending it back when I am done. I realize I have also purchased quite a few pieces over the years. Any time I have interacted with their service staff they have been helpful and efficient. Love love love!

Bottom Line: Yes, I would recommend this to a friend

---

Advertisement

---

LOVE my GB!

By Judi Z.

,

Pennsylvania

,

Apr 30, 2019
Verified Reviewer

Overall Experience:

I have been with GB for more years than I can remember! When I was traveling for months at a time, I would transfer my shipments to where I was living as I didn't want to miss out on any of my treats!

Gwynnie Bee has introduced me to my new (EXPENSIVE) guilty pleasure, Johnny Was! I own way too many pieces and have spent way too many dollars on it, but I LOVE IT! I have turned others on to it, too! I am such a fan now I have even gone to their store in LA!

My only issue is that sometimes for various reasons, I would like to put my subscription on hold or "vacation" but that is not an option. That is one thing that would make this more attractive to others I think. (Also, if you cancel and come back, it's at a higher rate, so if I need a hiatus I either have to pay more or not come back.)

I do love Gwynnie Bee and hope that they consider this suggestion!

Bottom Line: Yes, I would recommend this to a friend

---

How big is your closet?

By Karla C.

,

Dallas, TX

,

Apr 30, 2019
Verified Reviewer

Overall Experience:

One of the questions that my co-workers often ask is "How big is your closet?" My subscription with Gwynnie Bee allows me to wear new items all the time.

Deciding what to wear in the morning is no longer a hard time for me. Having Gwynnie Bee is a corporate game changer as it makes wearing designer clothes a possibility.

I love this company and will always be a member!

Bottom Line: Yes, I would recommend this to a friend

---

Best way to try new styles

By Ashliegh D.

,

California

,

Apr 30, 2019
Verified Reviewer

Overall Experience:

I have been using QB for over 3 years and love the choices. It is great to be able to try newer fashion and not have buyers remorse. I use it for work and personal clothing and I could not imagine not having QB anymore. The customer support is very responsive and they are nice. I accidentally left a Rotary pin on an outfit and they sent it back to me, thanks!

Bottom Line: Yes, I would recommend this to a friend

---

I want to choose

By Val B.

,

Bloomington, IL

,

Apr 29, 2019
Verified Reviewer

Overall Experience:

I really like the variety of clothing. What I don't like is not being able to select exactly what I want. If I have a special occasion coming up, I want to be able to choose my items.

Bottom Line: No, I would not recommend this to a friend

---

Best way to keep a new look

By Criss G.

,

New Mexico

,

Apr 29, 2019
Verified Reviewer

Overall Experience:

I am one of those people that only wear things I buy a few times. So Gwynnie Bee is perfect for me. I have a constant supply of new clothes to wear. I always get compliments on my Gwynnie Bee pieces. I am actually wearing a shirt I bought from Gwynnie Bee right now!

Bottom Line: Yes, I would recommend this to a friend

---

Advertisement

---

Wonderful!

By Laura H.

,

Baltimore, MD

,

Apr 29, 2019
Verified Reviewer

Overall Experience:

I have used GB for a few years now. I always find lovely items and love that I can wear them a few times and return. It has been exceptionally helpful as I've lost weight - I could change sizes without changing my entire closet.

Bottom Line: Yes, I would recommend this to a friend

---

Love this service

By Ashley G.

,

Medford, OR

,

Apr 29, 2019
Verified Reviewer

Overall Experience:

The only problem is that the turn around between orders can take a long time. I can only expect one package a week, at most. But the reviews are always spot on and the clothes are high quality.

Bottom Line: Yes, I would recommend this to a friend

---

Best thing I've ever done with money!

By Laura F.

,

Florida

,

Apr 29, 2019
Verified Reviewer

Overall Experience:

I've been using this service for over 2 years and it is the best thing I have ever done for myself. I get between 10-12 outfits (mostly dresses for me) per month. Everyone at work is always asking, "where do you get all the cute dresses!" There is rarely a day I don't get a compliment. I also recently lost a bit of weight. I didn't have to rush out and buy new clothes, I just switched the size in my GB closet. I can't say enough about how I feel about the quality, the look, the price, ease of use- literally, everything is amazing. You won't regret becoming a GB girl!

Bottom Line: Yes, I would recommend this to a friend

---

My personal shopper knows me!

By Suzy K.

,

Independence, MO

,

Apr 29, 2019
Verified Reviewer

Overall Experience:

I've been with Gwynnie Bee for about a year and I love having a personal shopper! When I started I, like a lot of customers, sent most things back. I discovered that I needed to be clear about what I wanted and to close things more often.

I'm actually my own personal shopper. I love looking at the new styles and adding new items to my closet. I've also learned to reset my priorities frequently. If I want seasonal items, I've got to make them a priority.

Each time I have on a Gwynnie Bee item, I get tons of compliments. I'm disabled and shopping with Gwynnie Bee makes my life easier and my wardrobe stays fresh and new!

Bottom Line: Yes, I would recommend this to a friend

---

Poor customer service.

By Shawna T.

,

Bloomington, IN

,

Apr 29, 2019
Verified Reviewer

Overall Experience:

Your customer service is poor and giving feedback has a time limit. Example - a complaint is immediately closed with only 24 hours to leave feedback. The fact that a member can't cancel service online is a scam. I am not happy with your service and will be canceling on my next day off. Sad that I have to wait and spend time on the phone in order to cancel.

Bottom Line: No, I would not recommend this to a friend

---

Advertisement

---

Love the service!

By Shawna L.

,

Tomball, TX

,

Apr 29, 2019
Verified Reviewer

Overall Experience:

I've been a member since August of 2015. I love the convenience of receiving deliveries at my home and not having to worry about trips to the dry cleaners. I always get such wonderful compliments on my outfits and I always look forward to the next box.

Bottom Line: Yes, I would recommend this to a friend

---

Gwynnie Bee is a wardrobe game changer

By Kat S.

,

Apr 29, 2019
Verified Reviewer

Overall Experience:

Personally, I love GwynnieBee. I joined when I was a much larger size because I knew Gwynnie Bee carried brands like Igigi and Kiyonna that fit my body well. Being a plus size woman doesn't mean that you have to look frumpy, but the clothing industry doesn't cater to larger women and being a busy working woman, Gwynnie Bee was a lifesaver! Not only do you get the convenience of having everything shipped to your doorstep but you are introduced to a plethora of amazing designers like eShakti, Effie's Heart, Leota, Cherry Velvet, Alfani and so many more. You can try, enjoy, choose to buy or send back for the next person to enjoy. There is also the added benefit of the GB Shop. The only thing I would do differently is have the ability to purchase items that are in your closet that have not been sent to you yet. I personally love Gwynnie Bee and have recommended them to several different individuals and get so many compliments on my wardrobe since utilizing their service.

Bottom Line: Yes, I would recommend this to a friend

---

Gwynnie Bee is amazing!

By Rachel M.

,

Nashville, TN

,

Apr 29, 2019
Verified Reviewer

Overall Experience:

I adore Gwynnie Bee! This service allows me to try styles and prints I'd normally never try, mostly with amazing results! It also allows me to keep my wardrobe updated and keep up with my changing sizes. It also helps me cut down on my impulse bog box clothing purchases.

Bottom Line: Yes, I would recommend this to a friend

---

Clothes are okay, not as high end. Customer service could be better.

By Amy R.

,

Washington DC

,

Apr 29, 2019
Verified Reviewer

Overall Experience:

I did the free month trial, I received two dresses quickly and did enjoy wearing them. However, they aren't as nice as other services like Rent the Runway - just your average dresses that you can find at a mall or TJ Maxx. They charged my card for the free trial, and I had to get in touch with someone because it wasn't clear when I signed up. I didn't know I could ship things back for more than 2 items in a month. The communication of the service needs work.

Lastly, I bought a dress on sale. Not one that I had out on loan, but through a flash sale they had on dresses. The dress was advertised as "floral two tone belted dress." I ordered the dress on April 4. I hadn't heard anything about shipping in about a week. Given the quick shipment for the rental items, it seemed odd. Then I was told to check back in if it hadn't shipped by the 16th. I emailed again, it was shipped on April 17. 13 days between? Not ideal. I open the package, and the "belted" dress comes with no belt. It's clear in the photos there is a belt and there are two belt loops on the dress. I've emailed to remedy the situation, but just bad customer service.

Hope they improve because it seems like it could be a cheaper, basic alternative to Rent the Runway, but just beware.

Bottom Line: No, I would not recommend this to a friend

---

Love Gwynnie Bee

By Rebecca S.

,

Albuquerque, NM

,

Apr 27, 2019
Verified Reviewer

Overall Experience:

I have really enjoyed Gwynnie Bee's service! I love to shop and this has made my love of shopping more affordable! I've only received a few items that I didn't like but I was going out of my comfort zone trying new things! I get so many compliments on everything I wear from Gwynnie Bee! I love that I'm choosing the clothes and a very accurate size guide gets me the right fit. I love the option to prioritize my favorites, I'm always looking everyday as new items a put out often.

Bottom Line: Yes, I would recommend this to a friend

---

Advertisement

---

Overall Experience:

I have been with GB for several years. In between that time I have gone through several, maybe all, other clothing rental services while still keeping my GB. GB has been the best when it comes to consistency, variety, sizing and most importantly, customer service. I am a plus size and GB has lifted my self esteem by letting me try different styles and wear something different every day. People notice. GB is the best all around.

Bottom Line: Yes, I would recommend this to a friend

---

Five years in

By Maggie L.

,

Laramie, WY

,

Apr 27, 2019
Verified Reviewer

Overall Experience:

I've been a member of Gwynnie Bee for the last 5 years! Being a short round lady, when I first joined, I was quite skeptical about fashionable, rented clothes fitting me. Now, I'm a true fan.

I absolutely love the styles and quick turn-around is phenomenal too!

Bottom Line: Yes, I would recommend this to a friend

---

Love it!

By Lisa M.

,

Washington, DC

,

Apr 27, 2019
Verified Reviewer

Overall Experience:

I have been a continual subscriber for four years! I love this service! I don't know why everyone I give my code to for a free monthly trial doesn't use it. You have an ever-changing wardrobe that you never need to wash!

Bottom Line: Yes, I would recommend this to a friend

---

High quality, affordable plus-size clothing

By Sara S.

,

Palmer, AK

,

Apr 27, 2019
Verified Reviewer

Overall Experience:

I joined Gwynnie Bee because I wanted to build up my closet of professional clothing for work. Finding fashionable, high-quality clothing in plus sizes is challenging under the best of circumstances; living in a state that has yet to open a Lane Bryant makes it even worse. Gwynnie Bee allows me to pick out items that appeal to me and then test them out in the real world without the risk of spending a lot of money on an outfit that only gets worn once. Great in the fitting room and great on the street are two wildly different things, especially in harder to fit sizes. Gwynnie Bee allows me the freedom to try out styles that I'm less certain will fit/flatter me, and that has lead to some happy discoveries. Additionally, when I do find pieces that I like I have the opportunity to purchase them at deep discounts. Items that I don't love get sent back with no hassles. This is absolutely worth the money I spend each month. I'm well-dressed, I feel good about myself in clothing that I selected, and I feel equal to any situation I may find myself in. Thank you for a great service; I LOVE GWYNNIE BEE!

Bottom Line: Yes, I would recommend this to a friend

---

Great option to try new styles and brands

By Elizabeth M.

,

Alexandria, VA

,

Apr 27, 2019
Verified Reviewer

Overall Experience:

I have liked Gwynnie Bee because I constantly have new things to add into my wardrobe and wear. Often I keep them for a week or two and then move on but sometimes I like them so much I buy them and then begin to look to that brand for other styles I might like. They seem to get more styles from brands in more sizes than I can find in retail stores or even online. Plus it is fun to get a box with new things to wear! Returning is super easy and the website works well.

Bottom Line: Yes, I would recommend this to a friend

---