HiSmile Home Teeth Whitening Kit
Claimed This company has claimed this profile, is getting alerted on any new customer reviews entering this page, and may engage in dialogue with its customers to address their matters.

Companies cannot pay money or provide goods in order to remove or alter customer reviews.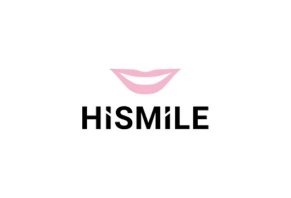 HiSmile offers a peroxide-free alternative to at-home whitening products and promises to give you the same quality of results with less risk of sensitivity and enamel erosion. Most users liked their results, but some still experienced tooth pain and damage.
---
This company is actively collecting reviews from its customers. All reviews submitted are subject to moderation and approval to ensure they meet our

Review Guidelines

.

Not happy yet.

By Cassie

,

Indiana

,

Jan 14, 2017
Verified Reviewer

Overall Experience:

I just, and I do mean JUST, completed my first 10 minutes of HiSmile teeth whitening. I took before and after photos as well, and I shared them on Instagram.

I see videos everywhere of people doing their first before and after, and they get 1-2 shades lighter their first time.

I do know everyone's teeth are different. My teeth are sensitive, and I was between a 3 and 4 on their color scale that comes in the kit. After doing my first time, I was not in pain, which was AWESOME for someone with sensitive teeth.

BUT, my teeth afterward not only did not move shades (they claim it'll do a shade a usage in their "6 shades in 6 days") but now my teeth also have SPLOTCHES of whiter color, and they look horrible! I'm willing to give it time, but I'm not happy yet.

I was given this kit for Christmas and hope my mom didn't waste money on this kit for me (if it doesn't work).

Bottom Line: No, I would not recommend this to a friend

Feb 2, 2017

We can assure you that this is nothing to be concerned about. A possible cause of these spots can be due to fluorosis. If you have fluorosis, using our kit will exaggerate the calcium deposits in your teeth making these parts extremely white. It is not permanent, and you should notice that the spots subside within a couple of days of completing the applications.

---

Amazing

By Amy Fearnley

,

Taranaki, New Zealand

,

Jan 13, 2017
Verified Reviewer

Overall Experience:

This product is amazingly true, definitely not fake. I've been using this product for a while, as well as the teeth whitening pen. It is great, and I have been suggesting this product to all my family and friends, and I do so to whoever is reading this. Thanks HiSmile, I'm much, much more confident with my smile.

Bottom Line: Yes, I would recommend this to a friend

Jan 15, 2017

Hi Amy,

Thanks for sharing your recent experience with HiSmile! We love hearing your feedback and are so glad to hear you're confident with that gorgeous smile.

Happy HiSmiling

---

Gentle and easy to use

By Natalie

,

Sydney, Australia

,

Jan 12, 2017
Verified Reviewer

Overall Experience:

I have very sensitive teeth, but this didn't irritate my gums at all. It gently whitened them, so don't expect drastic results overnight, but the use of it every day really did get rid of some of those horrible dark stains! I'll definitely keep using their products.

Bottom Line: Yes, I would recommend this to a friend

Jan 15, 2017

Hey Natalie,

Thanks for sharing your positive experience. We are so happy we can help you achieve amazing results without causing any sensitivity to your pearly whites.

Depending on your type of teeth, customer's can experience an array of results within your initial couple of applications. However, you should see a great result within your 6 applications!

Feel free to email us at info@hismileteeth.com for tips on how to achieve optimum results.

Happy HiSmilin'

---

Love HiSmile

By Sharlee

,

Shepparton, Victoria, Australia

,

Jan 10, 2017
Verified Reviewer

Overall Experience:

I really love this product, HiSmile. It not only has made my teeth whiter, but they were so nice and helpful, and all was so easy to use.

Bottom Line: Yes, I would recommend this to a friend

Jan 16, 2017

Hey Sharlee,

Always happy to help out an amazing HiSmiler. If there is anything else we can assist you with at all please let us know.

Thank you for sharing your positive HiSmile experience!

---

Advertisement

---

Overall Experience:

I drink a lot of coffee so my teeth needed something really good but not something to make my teeth sensitive. I heard about HiSmile and beside the fact that I don't have sensitive teeth, I love how my teeth got white again! I highly recommend HiSmile.

Bottom Line: Yes, I would recommend this to a friend

Jan 16, 2017

Hey Tabitha,

Glad to hear we are able to help out a fellow coffee addict like ourselves!

Keep that smile beaming girl :) Happy HiSmiling.

---

Love my pearly whites

By Aimee

,

Queensland, Australia

,

Jan 9, 2017
Verified Reviewer

Overall Experience:

I love this product so much. It has made such a big difference for me in my whole appearance that I will never look back.

Bottom Line: Yes, I would recommend this to a friend

Jan 16, 2017

Hey Aimee,

So happy to hear you have achieved your desired results! We're never looking back either.

Don't forget to share your before and after results on Instagram to receive your free teeth whitening pen!

---

Love my new smile

By Eilish Duggan

,

Invercargill, New Zealand

,

Jan 9, 2017
Verified Reviewer

Overall Experience:

I've always been afraid to smile due to yellow staining on my teeth and thought there's nothing to lose, may as well give HiSmile a go.

I bought my HiSmile kit with an easy process online and speedy delivery! After I had completed my six days of teeth whitening with the LED light and mouth guard, I went from a "5" to a "3" on the guide that came with the kit.

I am no longer afraid to smile and show off my pearly whites. I highly recommend it, and have already told everyone I know!

Bottom Line: Yes, I would recommend this to a friend

Jan 16, 2017

Hi Eilish,

Wow! Very excited to hear you have achieved a 3 on the shade scale.

We do appreciate all of your positive feedback. If there is anything we can assist you with for future orders please don't hesitate to contact us.

Happy HiSmiling honey.

---

Fantastic results

By Krystelle

,

Sanford dl

,

Jan 9, 2017
Verified Reviewer

Overall Experience:

HiSmile is such an amazing product and a good price, compared to how much you pay the dentist. I absolutely love that it doesn't effect your enamel, which makes it such a perfect part of your daily routine.

I'm absolutely in love with it, thank you!

Bottom Line: Yes, I would recommend this to a friend

Jan 12, 2017

Hi Krystelle,

We definitely try and make our products an affordable option because everyone deserves to love their smile. Glad you enjoyed using it.

---

My amazing results

By Tanya

,

Brisbane, Queensland, Australia

,

Jan 9, 2017
Verified Reviewer

Overall Experience:

I have been using HiSmile for at least three years and I have or never will try anything else because it's the best thing I've ever used. My results are always amazing and keep me smiling all day!

Bottom Line: Yes, I would recommend this to a friend

Jan 12, 2017

Dear Tanya,

Thank you for sticking with us over these three years, we love our loyal HiSmilers, you guys are the absolute best!!

Have a lovely weekend.

---

Teeth have never been whiter

By Katelyn

,

Guildford, New South Wales, Australia

,

Jan 9, 2017
Verified Reviewer

Overall Experience:

So happy with the result of using HiSmile teeth whitener, and definitely will recommend to friends and family.

Bottom Line: Yes, I would recommend this to a friend

Jan 12, 2017

Hi Katelyn,

Seriously stoked to see that you have loved our product. Can't wait to hear all about your friends and family's experience as well.

Have a lovely rest of your day.

---

Best teeth whitening product!

By Ataliyah

,

Hervey Bay, Queensland, Australia

,

Jan 3, 2017
Verified Reviewer

Overall Experience:

Hi there.

First off, a big shout out to HiSmile and it's out of this world products! I have been using HiSmile products for a few weeks now, and am completely addicted and in love with how white my teeth now are.

Despite some of these bad reviews, give HiSmile a go because it does vary from person to person, and the state your teeth are already in. But I am definitely satisfied!

Thanks HiSmile, and to future HiSmilers, happy HiSmiling.

Bottom Line: Yes, I would recommend this to a friend

Jan 12, 2017

Hi Ataliyah,

First off, what a lovely and unique name you have!! I'm super thrilled to hear that you enjoyed our products, keep on HiSmilin'

---