Kailo Pain Patch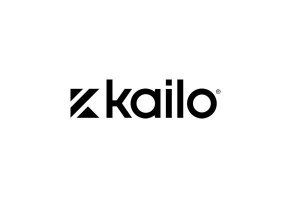 Summary
Kailo is a non-medicinal pain-relief patch that allegedly works by interacting with your body's electrical system through patented nanotechnology. In this review, we'll describe the intended use, as well as the available scientific support for Kailo.
Kailo Review: A Detailed Look at Its Uses, Effectiveness, and More
What Is Kailo?
Kailo is a non-medicinal patch that is intended to relieve your pain through billions of nanocapacitors.
Pain is among the commonest reasons for a trip to the doctor's office. The available management options are vast as the underlying causes of aches and pains vary considerably from person to person.
Common treatment options can include ice or hot packs, herbal supplements, ointments and creams, over the counter medications, physical therapy, prescription medication, or even surgery.
As the opioid epidemic continues to be a hot-button topic, management options that can avoid the unwanted effects of narcotic medications are constantly under development for those with acute and chronic pain.
Kailo offers one such option, though it may be one that is less familiar. Instead of medications or herbal blends, their pain-relief patches contain billions of nanocapcitors that are alleged to interact with the electrical impulses your body uses to transmit pain signals.
According to their site, daily use will help you:
Recover faster
Improve flexibility
Regain a natural range of motion
How It Works
Using your Kailo is pretty straight forward, though it may take some trial and error.
According to the website, location is everything. This means that the optimal placement of the patch is vital for relief.
First, place your Kailo patch near the location of your pain. Slowly move it away from the pain and toward your brain, finding the spot that seems to decrease the intensity of your pain the most.
Feeling warmth or tingling may be an indication it is working. This may take seconds to minutes, according to Kailo.
Be sure to delay applying the adhesive strip to your Kailo until after you've found the spot on your body that offers the most relief.
Once you've found the best position for placement, attach the silicone adhesive strip directly to the Kailo. Keep in mind that Kailo can even be placed over light clothing.
According to the website, you'll see the best results by wearing your Kailo all day, every day. Also, your reusable Kailo patch can last for years, though adhesives must be replaced after about 7 full days of use.
Is There Any Science Behind Kailo's Method of Action?
As the website did not provide details regarding the specific mechanism of action for their patches, we reached out directly to the company for some more information.
A representative from Kailo Labs promptly responded by stating that Kailo's nano-sized capacitors serve to improve pain signal transmission between peripheral nerves and your brain.
She went on to clarify that Kailo is not a cure-all.
"Kailo is not supposed to heal or take away the pain altogether but rather ease the pain by making the signal stronger/ faster telling the body that there is something wrong."
While this information still doesn't detail the specifics, one thing is apparent – we won't be able to look to research for further clarification just yet.
Per the representative from Kailo Labs: "We don't have specific studies of Kailo that are published yet, but they are in the works."
Our literature review did not reveal any studies that investigated similar patches. We did, however, find a recent article reviewing the available preclinical and clinical support for the use of nanotechnology in pain control.
While the researches pointed out that this area of medicine is still in its infancy, the studies reviewed included the use of nanotechnology as a drug delivery mechanism.
Key Takeaway:
If using nanotechnology in a therapeutic application is only now just being studied, we can assume research for drug-free uses for this technology even farther behind.
Without scientific support backing the claims, we have no information detailing the patient populations that may benefit from Kailo, the potential side effects, or even how the patch can discern a pain signal from any other of many signal transmissions between peripheral nerves and your brain.
Is Kailo Safe?
Kailo is non-invasive and drug-free, so there is likely minimal risk for serious side effects. Keep in mind, neither Kailo nor a similar product has been tested in human trials.
Thus, there is currently no research describing safety with short- or long-term use of Kailo.
Common unwanted effects of pain-relief patches include itching, redness, or rashes where the patch is applied. Though Kailo is drug-free, these issues may still occur from contact with their silicone adhesive strips.
You're probably at greatest risk for continued pain in the event that Kailo is ineffective. Despite the low risk, it is best to speak with your doctor before use.
Determine the cause before treating symptoms and always make sure your doctor is aware of any medical and non-medical treatment options that you're interested in trying.
Packs and Pricing
Kailo patches and the associated accessories are available for purchase directly from the product page.
The Kailo Bundle is $119 and includes 1 reusable patch, a soft carry case, and 3 adhesives. The Buddy Pack is $195 and includes 2 Kailo, 2 cases, and 6 adhesives.
The Family Pack is priced at $489 and includes 5 Kailo, 5 cases, and 15 adhesives. Lastly, the Group Pack offers 10 Kailo, 10 cases, and 30 adhesives for $949.
While the Kailo patches are reusable, you can purchase items like replacement adhesives, Kalio Tape, extra cases and more directly from their site. Pricing for these products ranges from about $10–$20.
Shipping is always free and your purchase is backed by a 30-day guarantee. If unsatisfied, email customer support at support@gokailo.com.
At Amazon, the 2, 5, and 10 packs are available for the same price points.
What Are the Alternatives to Kailo?
While Kailo is not the only drug-free pain-relief patch on the market, it does appear to be the only one that offers relief through nanotechnology for the time being.
ActiPatch claims to treat pain by using rapidly pulsing electromagnetic waves to help retrain your nerves to signal correctly.
At about $30, ActiPatch is priced at a fraction of what Kailo costs. Keep in mind, ActiPatch lasts for 720-hours of use, however. Whereas Kailo has yet to be studied, ActiPatch does offer published results.
As some of the hype surrounding Kailo seems to be ahead of the research at this time, going with a more cost-effective option that at least offers some research to support its claims may be more appealing.
The Bottom Line
Kailo's nanotechnology may represent the future of pain management, but we currently lack the evidence to demonstrate that this is the case. There is no clinical support detailing how or if Kailo works.
At Amazon, 121 users rate Kailo 3-stars on average. The low scores relate mainly to a lack of pain relief though others were also unhappy with the directions for use and the durability of the adhesive strips.
Between the lack of science backing the proposed benefits, the hefty price tag, and the less than satisfactory reviews, you may want to wait until additional research is available before using Kailo.
Customer Reviews
Posted on Nov 16, 2022
It worked for me!
I have multiple back problems including herniated discs. At times the pain radiates down my leg. I put on the Kailo patch and within 5 minutes the pain diminished. After about 1/2 hour the area of pain in my thigh was completely gone. I have been having trouble just standing up from the couch, but not after I used the patch. I like this because I know that with medication the pain will eventually back off, but usually, until it does, I can't do much. With this patch, at least I can do things while I wait for the back to heal.
Length of Use: Less than 3 months
Bottom Line: Yes, I would recommend this to a friend
Pros and Cons
No electricity needed
Reusable
Easy to use
I'm not very good at lining up the sticky piece
Our Promise to You
In order to safeguard you and ensure helpfulness and relevance, our compliance team manually assess every customer review before it goes live.
We have a zero-tolerance policy for fake reviews, and companies cannot control or alter any reviews at any time.