Keranique
Claimed This company has claimed this profile, is getting alerted on any new customer reviews entering this page, and may engage in dialogue with its customers to address their matters.

Companies cannot pay money or provide goods in order to remove or alter customer reviews.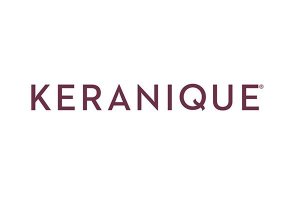 Keranique is a brand of women's hair-care products designed to combat thinning hair and female pattern baldness. Minoxidil has supporting evidence for its effectiveness, but many similar products contain the same active ingredient at a lower cost.
---
This company is actively collecting reviews from its customers. All reviews submitted are subject to moderation and approval to ensure they meet our

Review Guidelines

.

It is not a MIRACLE

Riverside, CA

,

Sep 28, 2016
Verified Reviewer

Overall Experience:

I ordered the set to try it out. Was completely compliant as far as following directions and continued until all of the "sample" was finished. Being an older woman (62), used and abused my hair when I was younger, graying and medication making my hair thin/ fine and hard to handle. I guess I was expecting that the company would be honest. We all need to find out through our own mistakes what works for each individual, but hoping for more than just honesty works for me. Companies that offer the moon, knowing full well that their product may not fit each person exactly, is a company I will avoid. Keranique made my hair oily, which it is normally, took the color out and did nothing for giving me "Regrowth", Thicker and Fuller" hair. I also did not get my money back after the promised 100% risk-free trial. Maybe it would work if I put more money and time (like a year of product). Do not promise something to everyone after 6 weeks. I should have known better.

Bottom Line: No, I would not recommend this to a friend

---

Horrible product, even a worse company experience

By Caroline

,

Sep 20, 2016
Verified Reviewer

Overall Experience:

I ordered their free trial which only charges you for shipping. This they make very clear, along with all of the things the product is supposed to do for your hair. My hair felt more damaged than ever while using this product and I gladly went back to the brand I was using before.

I received an email saying my free trial time was coming to a close, and they provided a link that took you to a page that gave you 3 options to choose from towards what step you would like to take next to the product.

I cancelled it, expecting to only be charged to keep my product. Come to find out, you're supposed to call them, and they charge you full price, divided up into a couple of payments, for the whole product. When I tried to argue them on it, they were incredibly rude and condescending.

Never again would I buy this product or recommend it to anyone.

Bottom Line: No, I would not recommend this to a friend

---

SCAM, beware.

Florida

,

Aug 13, 2016
Verified Reviewer

Overall Experience:

I ordered this product after I got email from Amazon. I ordered free trial for which they said that i only have to pay for shipping which is around $3.98. And I got the product. After few days I got an email from them that they will charge $84 for next supply. So I called them and they sent me through product cancellation automatic system. I canceled my account and after cancellation they said I will be charged $35.90 for the products I got in free trials and then the call got disconnected.

Then I again called customer service and product manager talked with me. Her name was Dianna or Dona and she literally shouted on me when I was trying to talk with her about my purchase. I asked her for refund and she said that they don't want my product back and that's why they are charging my card. When I was angry again and I asked her to transfer me to her superior, she said that she is offering me a refund now. When I checked my debit card they have already charged me $35 for this product plus 3 transaction of $1. I still don't understand why they charged me for those 3$ . Please ladies, beware of this product.

Bottom Line: No, I would not recommend this to a friend

---

It's a scam

By Sabine Lynch

,

Killeen, TX

,

Aug 12, 2016
Verified Reviewer

Overall Experience:

Don't order it. I was getting it over target not knowing what I signed up for. The product arrived saying my card will be charged for $169.00. Oh no. I am a single mom and a cancer survivor. I can't afford that. Also, be aware of the ingredients, it contains a 2% minoxidil lotion which you can get at Wal mart and only try the shampoo and conditioner from literal. My hair is growing back now.

Bottom Line: No, I would not recommend this to a friend

---

Advertisement

---

You will be sorry.

By Jessica

,

Brooklyn, New York

,

Jul 27, 2016
Verified Reviewer

Overall Experience:

I ordered the FREE trial and only paid the shipping. Before I got the package, I called in to cancel future shipments and they canceled it for me. But then I kept getting emails that they were going to charge my card $80 and I was so confused so I called them and I asked them about it and the lady told me the payment was $297. First off, they lied to me and were planning to take out more money than they said. And second, the lady was trying to tell me I had to pay $297 for a FREE TRIAL. I didn't get a second box or anything, they were making me pay for the first box which was supposed to be free. So I canceled my card and got a new one before they even got a chance to scam me. Ladies, you should do the same.

Bottom Line: No, I would not recommend this to a friend

---

Worst product for kinky African American with type 4 hair

By Jeanette

,

Fort lauderdale, FL

,

May 26, 2016
Verified Reviewer

Overall Experience:

My hair is naturally kinky and dry. After using this product, my hair became so brittle and dry that I lost over 2/3 of what I started with. Even though I conditioned it with both leave ins and washout chemical free products, it couldn't overcome the dryness that occurred from using this product. I had bald patches all over my head as a result of this. Since stopping this product, my hair is starting to grow back, but its practically all new growth. I'm sticking to the natural oils and conditioners, even though my growth is slow and my hair is not as full, at least I don't have any more bald spots. This product is very bad for type 4c African American hair.

Bottom Line: No, I would not recommend this to a friend

---

Disappointing results especially for the extreme pricing.

By Sharon Nail

,

Cypress, TX

,

Apr 1, 2016
Verified Reviewer

Overall Experience:

Shampoo and conditioner did not make my hair feel and look thicker and fuller as advertises. The Lift Repair and Treatment Spray made my hair look dirty and greasy.

The hair re-growth treatment may have worked if continued for longer, but not worth the price for all the rest of the products and only sold as a package. Very disappointing.

Bottom Line: No, I would not recommend this to a friend

---

I will never try this product again!

By Annette

,

Brooksville, FL

,

Mar 26, 2016
Verified Reviewer

Overall Experience:

I've been using this product for about 3 months now and have not noticed my hair getting thicker, growing faster or anything better about it. The only thing I've noticed is my hair falling out more than normal!

Bottom Line: No, I would not recommend this to a friend

---

Customer service is horrible

By Stacey

,

Mar 15, 2016
Verified Reviewer

Overall Experience:

The product is fine, but too expensive. I called the 800 to cancel and was promoted to press buttons to cancel. I canceled, and they offered me a lower payment amount, I accepted and then the next week I was charged $79.95. I called and the customer service rep told me that she couldn't refund my money and that I never called in, but she offered me a ton of other options. She didn't let me talk, talked right over me instead. I asked for a supervisor, she ignored me and then told me she's at work and she has to do her job. Really? I've said no about 10 times already to all of their options.

I asked for a supervisor about five times, she told me she would take my number and have them call me back within 48 hours, I told her I didn't trust her to do that, so she said I could hold for that amount of time if I'd like to. She finally got a supervisor on the phone, very unprofessional, but at least she answered my questions. Never again will I deal with them or refer them to anyone, not even my worst enemy!

Bottom Line: No, I would not recommend this to a friend

---

It's a scam

By Margarita

,

Adelaide, South Australia

,

Feb 20, 2016
Verified Reviewer

Overall Experience:

I ordered the "free" trial samples. I did not return the product within 30 days, because did not read the terms and conditions, and they did not provide this information in the order confirmation email, so I was charged for the samples, and kept being charged, month after month. The customer service is impossible to deal with. On the phone, they said that they will reimburse the charge, and tried to sell me more stuff, but in the end, I was charged again. So once I've had enough, I canceled my credit card. The product made my hair even more dry and brittle. It a scam.

Bottom Line: No, I would not recommend this to a friend

---