LendUp Reviews
Claimed This company has claimed this profile, is getting alerted on any new customer reviews entering this page, and may engage in dialogue with its customers to address their matters.

Companies cannot pay money or provide goods in order to remove or alter customer reviews.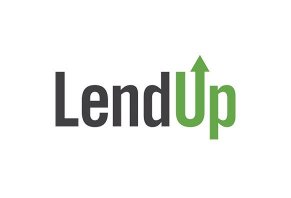 LendUp specializes in providing you with personal loans whether in a form of a payday loan, cash advance, or short-term loans while accommodating different levels of credit history. Learn what customers are saying.
---
LendUp is FRAUD

By Breanna H.

,

Darby, PA

,

May 1, 2019
Verified Reviewer

Overall Experience:

LendUp is not legit, would rate zero stars if I could! They will offer you a loan of big or small. My offer was for $10,000. I didn't accept that large amount but did accept a portion, in which I never received. They ask for all of your info in which I had to change and reset everything. Only for them to attempt to deposit me money, have me buy Google cards to send them the money back in order to receive the full amount. Overall it was all fraud, all of their deposits were gradually and from a number of different accounts and businesses...which obviously caused my bank to become suspicious and stop all transactions. Thank god they did! Do not save yourself if you need money and risk giving out your info, make sure it's legit! As of today, April 23, 2019, LendUp LOANS ARE NOT.

Bottom Line: No, I would not recommend this to a friend

---

LendUp used to be great...

By Lyn C.

,

Rancho Cucamonga, CA

,

Mar 22, 2019
Verified Reviewer

Overall Experience:

I would give 0 stars if I could. LendUp used to be great, now they are the worst! I hate them and will close my account. With their recent changes everything has been impossible. They suck and I will make sure everyone knows it. The system they changed to is completely useless and now worse than other lending companies. Customer service also sucks.

Bottom Line: No, I would not recommend this to a friend

---

Advertisement

---

Would've been a good idea...

By William L.

,

Louisiana

,

Mar 19, 2019
Verified Reviewer

Overall Experience:

I was in between jobs and I needed some extra cash for a week or two, so I took to LendUp which printed me for information on employment and when I should be able to make a payment on the $120.00 I owed. I put it in for about three weeks, which they claimed was a swift and timely date for the payment. I get an email a week later saying that my charge went up by $15 because I was a week late. Somehow my payment was magically reset to a couple of days after I received it rather than my assigned date. Now I am stuck with $160 something I need to pay instead of the original $130.00. I'm a "valued" customer but still having to pay more due to the website and companies glitch. Last time use them. Check out all the new services hitting the App Store anyway. Won't be too long before LendUp turns "BellyUp."

Bottom Line: No, I would not recommend this to a friend

---

Damaging

By Ronna D.

,

Waunakee, WI

,

Nov 17, 2018
Verified Reviewer

Overall Experience:

I have been using LendUp for almost two years. This is the second time a "glitch" in THEIR SOFTWARE has caused my ability to apply for another loan impossible. It took them OVER TWO MONTHS to fix the problem.

I count on that money every month to help me pay rent or extras I needed. When the system doesn't allow me to apply, it throws me into the RED for a long time because I can't afford to pay the rent for that month.

No real concern from them, no alternative method in place to compensate for others it affects either.

This is what happened.

Bottom Line: No, I would not recommend this to a friend

---

Illegal?

By Lisa W.

,

Utah

,

Oct 1, 2018
Verified Reviewer

Overall Experience:

I have an L card with them. I deleted my checking account info because I changed banks. For three months now, they have still been taking money out under the old checking account as well. If I log into my card account, it shows no checking account info for the old account, nothing pending, nothing at all.

Also, I continue to get emails from them stating that my automatic payment will be made on such and such date. I don't have, and never did have, automatic payments authorized. I called, and they said "no, I don't see that banking info on your account, and nothing is set up for automatic payment." Yet, it still happens anyway. Is it even legal to take money out of someone's bank if your banking info does not even exist on the account anymore?

Bottom Line: No, I would not recommend this to a friend

---

Great payday/installment loans!

Overall Experience:

I've had a total of 16 loans through LendUp. I do prefer it over some other options out there. Very transparent and easy to use.

Payday loans do NOT report to your credit report, they state this from the very beginning. Installment loans have an option to report, and prime loans are automatically reported on the credit report. Really helps with building credit.

Ignore all the reviews claiming they were approved for a $1,000+ loan, since LendUp doesn't go that high. Those are fake reviews.

Bottom Line: Yes, I would recommend this to a friend

---

They charge you fees without consumers knowledge or amount

By Lauri C.

,

Barstow, CA

,

Sep 12, 2018
Verified Reviewer

Overall Experience:

I have been doing business with LendUp for about 6-7 months. On each payday loan application I have filled out, there has always been a section that asks "when is your next pay date," you put in your date and continue with the application process. It has always made my repayment date the date I enter.

Last month when at the grocery store, my bank card was declined. I called my bank and to my surprise, I see a negative $230 and LendUp made a withdrawal on a date I didn't choose. I have and will never make my repayment date in the same month I get a loan. I'm on a fixed income and they could see my repayment dates are basically around the same date the following month.

I was advised by a LendUp rep to notify my bank and ask that the transaction be declined or do an unauthorized charge. I asked in doing this would this cause me a problem with LendUp and the rep assured me that a new payment date would take place and that once I repaid my loan it would then put me back in good standings and I could then continue to get payday loans. I paid off my loan a day later because early deposit came due to the holiday, but when I went to make my payment a past due charge had been applied to my repayment amount, having never been told this was going to happen and never told the amount that I was going to pay.

Because of car repairs I had done, assuring me I could get another loan after they withdrew their money from my account, I was told I could no longer use that account and in order to get another payday loan I needed to open up a new bank account with a bank other than the one I use. Mind you, LendUp uses that same bank account to get their money.

Because of the advice by one of their reps, I suffered a financial hardship because of misrepresentation and misinforming me, and the fact that my repayment date was altered. I became liable and suffered the consequences of their actions.

Don't trust this company! I was told that there was no contact number for their corporate office, there were no supervisors available for me to speak with, they were unable to connect me with the rep I spoke with, and that there was nothing they could do except give it to their Resolution Dept, who did not have one word to say. I had no solution except she would submit a request for the return of the late fee but doubted it would be returned and ended our conversation with not even "I'm sorry," just stated there was nothing that could be done.

Bottom Line: No, I would not recommend this to a friend

---

Advertisement

---

Terrible! Another scamming company! Don't do it!

By D S.

,

Florida

,

Sep 5, 2018
Verified Reviewer

Overall Experience:

Don't listen to fake reviews that say this is a good company! I was given pre-approved for $300 with no annual fee for the first year. On my card, I am being charged $59 annual fee. I called, and they said, "Sorry, sir we cannot do anything because you didn't enter the right code when you applied." Who pays $59 dollars for $300 on a card. I will give you the money then cancel because you guys are desperate. I will make sure no one I know or read this ever get this card.

Bottom Line: No, I would not recommend this to a friend

---

They have helped me

By Eve S.

,

Los Angeles, CA

,

Aug 31, 2018
Verified Reviewer

Overall Experience:

I was looking for a way to improve my credit, as I had extremely poor credit rating some my fault, some out of my control. I did not want to apply for a secure credit card. They are very upfront about interest rates and everything is clearly indicated. They allow extensions which I have utilized once or twice. In the last year and a half, I have taken out short-term loans, took their education courses and progressed. At prime, taken out and paid off loans at a much lower rate. I recommend them because of their ease of use and nothing hidden, and they have helped me make progress in my personal situation.

Bottom Line: Yes, I would recommend this to a friend

---

I received a small loan

By Paula O.

,

California

,

Aug 28, 2018
Verified Reviewer

Overall Experience:

I received a Payday loan from LendUp. It was only for a $160.00. I received the money in my account fast, and they received their payment from me as they requested from me. The only thing that I have to complain about is that they didn't report it to the credit company, so my score would go up as they said they would.

Bottom Line: Yes, I would recommend this to a friend

---

Not happy

By Valerie L.

,

New Jersey

,

Jul 3, 2018
Verified Reviewer

Overall Experience:

LendUp offered me a $3,000 loan, which I accepted. First, they wanted to clear my negative bank charges, which was only a few hundred dollars. They put $1800 in my account, which I had to give $1600 back of that before depositing my loan. I tried sending money through Western Union, but they suspected fraud. So LendUp asked me to purchase Google gift cards, and I did for $1600 (three for $500 and one for $100).

Then I waited for the loan, which I never got, but they wanted to give me $5000 instead. They said that I had to pay state charges so again they would deposit $2,220 in my account. My bank TDA must have suspected fraud because at first I saw no activity, but then I looked and now my account is negative by $2,000.

They are the only ones that had my online username and password, which I called the bank and changed.

I will also inform the Better Business Bureau. I have my receipts for the Google cards as well.

Bottom Line: No, I would not recommend this to a friend

---

Confusing

By Nicole D

,

Riverside, CA

,

May 9, 2018
Verified Reviewer

Overall Experience:

I applied for a loan on a Thursday morning and kept getting a message stating that "we're experiencing some delays so we cannot process your application, service should resume shortly." Needless to say that two days later, the same message keeps popping up when they send me an email saying to complete your application. I tried contacting them and still haven't received a response.

Bottom Line: No, I would not recommend this to a friend

---

Advertisement

---

Ripping one customer off at a time

By Candice Kamke

,

Clintonville, WI

,

Apr 20, 2018
Verified Reviewer

Overall Experience:

They say you can pay your loan off with your debit card, but you can't. They keep giving you an error no matter how many different cards you try with money on them, and then they lock your account up the day it's due. This is the second time I've tried paying it off early, and it won't let me. It says I can pay by MoneyGram for, you guessed it, an extra fee. It's just a way to screw customers out of money.

Bottom Line: No, I would not recommend this to a friend

---

Overall Experience:

Someone opened an account in my name with this company. I may have been hacked through Facebook or another recently compromised online service or app. At the same time my PayPal, eBay, and both my bank accounts were hit with all types of bogus purchases.

LendUp was far more clever...they deposited $200 into my bank, and have refused to cooperate in ending the bogus "payday loan." I have contacted LendUp by phone and email in regards to providing an address to send them their money, and have advised them repeatedly of this fraud, and to close the bogus account. LendUp reps on the phone have tried to gain further unneeded personal information from me, tried to get me to send them an "affidavit" on the matter, and are now trying to hit me for outrageous interest payments. I have refused to give them any information, and informed them that the only "affidavit" they are going to see is the one I fill out for the authorities, not them. Their "response" 1-855 number keeps asking me to provide the phone number to my account.

I don't have an account with them, and cannot provide whatever phone number was used to set up the bogus loan, nor any password, or any other information they supposedly have associated with this fraud. This bunch of SCAMMERS are the only ones who have refused to cooperate in ending this nightmare. Never do business with these crooks!

Bottom Line: No, I would not recommend this to a friend

---

Horrible customer service

By Mike l

,

Reno, NV

,

Mar 23, 2018
Verified Reviewer

Overall Experience:

I applied online, and I got approved for $750 instantly. I received my credit card within a week, but I couldn't use it because LendUp put restrictions on my card. Apparently, LendUp thought I was lying, so they wanted me to send them copies of my driver's license, all the utility bills, and my mortgage statement. I couldn't believe they wanted me to jump through hoops for a stinking $750 credit card. Stay far, far away from this sorry company.

Bottom Line: No, I would not recommend this to a friend

---

So much for customer loyalty

Portland, ME

,

Nov 2, 2017
Verified Reviewer

Overall Experience:

I've been getting loans from this company for 2 years. They had low interest and were always very dependable and helpful. I noticed the last couple of months they were getting less and less understanding about loan extensions. Their policy has always been that if you pay your loan off early with a debit card (plus a "convenience fee") that you could take out a new loan the next day. I did that tonight, and when I went to apply for a new loan, I got a message that they are no longer doing loans in my state.

Of course, they got their money, and then they screwed me over. What a bunch of scam artists! Now I'm going to be late on my rent and can not afford food for the next 3 weeks.

Thanks a lot, LendUp. I'm sorry I ever recommended you to anybody. I never will again.

Bottom Line: No, I would not recommend this to a friend

---

Poor, misleading marketing of their credit card

Overall Experience:

I received an offer for this card. I applied and got declined. The reason given: too short of time with credit use. That's funny because I've been in the credit system for over 35 years. I think they are marking there cards to people who will carry a high balance so that they can charge high interest rates and fees. I call customer support and they could not address my questions. Credit score is 801.

Bottom Line: No, I would not recommend this to a friend

Oct 26, 2017

Hi Michael,

We're sorry we couldn't approve you at this time. Thanks for your interest in the L-Card.

---

Advertisement

---

No complaints here

By Anonymous

,

Spring, Texas

,

Jul 17, 2017
Verified Reviewer

Overall Experience:

So has anyone's credit actually increased after being reported to the bureaus? I have no complaints with LendUp and have never had any problems with receiving funds or paying them back.

Bottom Line: Yes, I would recommend this to a friend

Jul 31, 2017

Hi It's me,

We're happy to hear that you've had a positive experience with LendUp loans. Thank you for allowing us to be your partner on your path to better financial health!

In regards to specific credit-reporting questions, please reach out to us at 855-253-6387, or email help@lendup.com and we will try to answer any questions you have about how our loans can help improve your financial situation. We also suggest you reach out to the credit bureaus directly for information on how each agency reports payments. We look forward to speaking with you!

---

Horrible, unresponsive customer service!

By Annette

,

Branson, MO

,

May 17, 2017
Verified Reviewer

Overall Experience:

I've had a few loans with LendUp. At current, they owe ME money due to the fact I refinanced with my credit union and they were overpaid. I cannot reach anyone by telephone and am directed to their message portal on the website. It takes days for anyone to respond. I still do not have my money, and now no one will reply to my messages. It's been over a month now and nothing.

Very unprofessional. I doubt they will ever refund what they owe me.

Bottom Line: No, I would not recommend this to a friend

Jun 15, 2017

Thank you so much for taking the time to provide us with feedback, we appreciate it.

For security reasons, we can't discuss account matters here. Please call us at 855-253-6387, email help@lendup.com, or send a message using the Contact Us form after signing into your LendUp Dashboard. We're open from Monday through Friday, 6 am - 5 pm PT. We look forward to resolving your issue.

---

Disappointed

By Judy

,

Los Angeles, CA

,

Apr 14, 2017
Verified Reviewer

Overall Experience:

I took out two installment loans which I paid off early and never missed a payment. But in January of 2017, they changed the rules making it impossible to get a new loan despite my excellent history of paying it back. Apparently, the "ladder" points mean nothing. They told me my income was insufficient so I provided income showing my income increased. I was again denied for the same reason.

They had website problems making it impossible for me to log into my account and kept saying they were "working" on it. LendUp is no different than other payday company. And they are impossible to reach by phone. So I contact them via email, and I get scripted responses. They don't seem to hear anything I'm saying. I'm done with them.

Bottom Line: No, I would not recommend this to a friend

---

Good experiences then bad.

By A

,

Seattle, WA

,

Feb 20, 2017
Verified Reviewer

Overall Experience:

I took out several loans. Every single one was repaid on time.

Today I sent in a current pay stub as requested. They tell me that I don't make enough money when in fact I'm basically making the same amount!

The phone representative was hard to deal with and wasn't really listening to what I was saying. She said they get a recent pay stub before approving repeat loans, but that isn't true. Before, they would only ask for a pay stub every three months or so. Something has changed at LendUp and not for the better.

I asked them to reconsider, but why beg to pay the high-interest rate? There are other lenders out there who offer better service without the hassle.

Bottom Line: No, I would not recommend this to a friend

---

Robbed

By Christine

,

California

,

Feb 10, 2017
Verified Reviewer

Overall Experience:

I started using LendUp as a way to build credit. I made it to Platinum to finally report to credit bureaus. I paid every single payment on time, if not early.

My last payment was taken out but shows as unpaid. This was TWO months ago. I called them numerous times, and they tell me the same thing, that there is a bug in the system and that they are working on it but don't have a solution and can't tell me when it'll be fixed. It's been TWO months, and it still says that I am past due, and the cost is rising each day.

I never needed $250, so basically I feel like I gave them $80 a month in interest for nothing. I can't take out another loan until the last shows up cleared. Needless to say, I am done with these people.

Bottom Line: No, I would not recommend this to a friend

---

Advertisement

---

Overall Experience:

The first couple of loans went well, but in January of 2017, they double debited my account for the loan payment. Then they left it showing as "processing" on the loan dashboard (and still is), making it look like the loan has not yet been repaid, even thought it cleared the bank over a week ago. In the meantime, I have no ability to apply for another loan (not that I would). Why they cannot update the dashboard is beyond me, but consumers should beware.

Bottom Line: No, I would not recommend this to a friend

---

LendUp does not provide all that they claim to

By Dawn

,

Chicago, IL

,

Jan 30, 2017
Verified Reviewer

Overall Experience:

The LendUp ad claims that you can climb the ladder, but if you live in certain states you cannot climb the ladder and cannot get a loan for more than $300.

They would not allow me to extend the date of my loan repayment more than 13 days when there are state restrictions in place that say that loans cannot be under 14 days. The site constantly has malfunctions where they make it impossible to upload documents. Trying to talk to someone on the phone is almost impossible, and if you do happen to get someone they give you the runaround.

Bottom Line: No, I would not recommend this to a friend

---

Be careful

By Chris

,

Alta Loma, CA

,

Jan 30, 2017
Verified Reviewer

Overall Experience:

So I did a few loans with LendUp and everything was good for the first two loans. On the third loan, though, they took their payment and on the next day, they took ANOTHER PAYMENT out of my account! I called them, and all they could say is "sorry, we are working on it." Meanwhile, I am out $292.80.

Bottom Line: No, I would not recommend this to a friend

---

Great alternative to the quick loan places

By Angie

,

Camarillo, CA

,

Jan 29, 2017
Verified Reviewer

Overall Experience:

I've had no issues with LendUp. I have less than stellar credit and was unable to qualify for a loan anywhere but through LendUp and one other place. The other place was willing to give me $200. However, it was an installation loan, and at the end, my total to payback was $3234.32! How is that even legal? Of course, I said no.

But LendUp was amazing, and I only had a minimal charge. They send you numerous reminders when your payment is due, all of them asking if you need an extension. They seem to want you to succeed, whereas the Payday Loan places want you to fail so they can collect more fees. I've had a few loans with LendUp now (all in my account within 24 hours), and I've paid them all back without issue. I would recommend this to anyone who needs a bit of cash help.

It does seem like the negative reviews are from people who were either using the service to build credit or people who tried to pay back the loan early. I've never tried to pay early I just let it clear through my account, and I'm not to the credit building portion yet. So my review is purely for the fact that if you need cash, they give you cash. They deposit and deduct it as soon as they say they will, and they are reasonable.

This service was exactly what was right for me. So of you're using it to rebuild credit I suggest reading some more reviews from consumers who've used the service for that purpose.

Bottom Line: Yes, I would recommend this to a friend

---

Great service

By Kristi

,

Minnesota

,

Jan 23, 2017
Verified Reviewer

Overall Experience:

I have nothing but good to say! LendUp is a great way to get short-term, low-interest small loans. They have great customer service too.

Bottom Line: Yes, I would recommend this to a friend

---