LifeVantage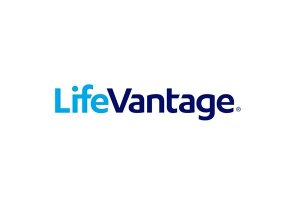 Summary
LifeVantage is a multi-level marketing company that claims to offer products that will help your body operate as efficiently as possible for better health and longer life.
Pros
Customer reviews indicate the products work as described
Opportunities to get involved with the company's business plan
Transparent ingredient lists
Cons
Clinical studies aren't conclusive about benefits
A small proportion of distributors make a profit
All distributors are required to purchase products monthly to remain eligible for commission
LifeVantage Review: What You Should Know
LifeVantage is a Utah-based supplement company that sells products it claims will help you live a longer, healthier life.
Entrepreneur Darren Jenson founded the brand in 2003, and it shifted from traditional retail to a network marketing system in 2009. Today, the company's products claim to give you nutrients that affect gene expression. This will purportedly optimize their performance so that our bodies can maintain themselves at their healthiest level.
LifeVantage claims that essential plant extracts within its products work together to tell your body to produce antioxidants that slow down the aging process. The goal is to "reawaken" your genes to do what it takes to regulate your body for better health overall.
But will they work as described, and should you consider selling them yourself? Learn from our analysis here.
Looking at LifeVantage Popular Products
Here's a quick summary of some of the popular package deals available from LifeVantage:
Protandim Tri-Synergizer: This three-pack includes a 30-day supply of Nrf2, NrF1, and NAD Synergizers to help your body detoxify, support its natural abilities to repair itself, improve energy efficiency, and boost mental focus, among other benefits ($154 or $127.99 monthly).
Ultimate Stack: This kit includes a thirty-day supply of six products designed to optimize your gut health so that you get the maximum nutrient content from your food: Protandim Nrf2, NAD and NF Synergizers, Omega+, ProBio, and PhysIQ ($286.99 or $239.99 monthly).
TrueScience Hair Care System: You'll receive a month's worth of TrueScience shampoo, conditioner, and scalp serum ($120.99 or $100.99 monthly).
PhysIQ System: This three-piece kid included whey protein, a prebiotic powder, and the PhysIQ Fat Burn proprietary blend of citrus and green coffee seed extract to rev up your metabolism ($168.99 or $140.99 monthly).
Petandim for Dogs: This daily supplement claims to help dogs fight oxidative stress in order to have healthier joints and a shiny coat ($30.99 or $25.99 monthly).
All distributors also qualify for the monthly price for every order, regardless of whether they sign up for auto-ship.
Shipping is free for all subscribers and distributors, or any orders over $100. You can return any unopened products and marketing materials to the company within 30 days of purchase for a full refund. Further questions should be directed to support@lifevantage.com or (866) 460-7241.
Clinical Evidence for LifeVantage Products
LifeVantage makes bold claims about its products. Will they work as described? Multiple studies look closer at some of the brand's products. Here are the results from a few of them.
A 2015 study sponsored by the University of Louisville involved 40 participants. It looked to see if taking Protandim had an effect on oxidative damage and helped athletes recover faster from exercise and improve their performance. The study found that those who took the supplement slightly improved their 5k running times compared to a placebo group that experienced no improvement.
Another study from 2016 looked at the effect Protandim had on athletic performance, but it found that the supplement didn't succeed in improving 5k times, raise antioxidant levels, or affect the quality of life for participants compared to taking a placebo.
Finally, a 2006 study found that Protandim led to a 40% decrease in TBARS (thiobarbituric acid-reacting substances) that are considered a cause of antioxidant damage. However, this study only looked at rodents and didn't replicate the results with human populations.
Overall, these studies don't offer robust evidence that Protandim will work. One study saw only slight improvements for athletes, another found no difference compared to a placebo, and the study most focused on anti-aging benefits didn't even involve people.
More evidence is clearly needed to determine whether these products will work as described—and if they are worth the monthly cost.
What's It Like to Sell for LifeVantage?
Signing up to be a LifeVantage distributor allows you to make a commission off anything you can sell, and you'll also receive a 20% discount on all products.
To get started as a LifeVenture distributor, you'll first need to sign up by indicating who your distributor is (you'll get one assigned to you when you make your first purchase). Next, you'll fill out an application expressing your interest.
You're then required to purchase a Start Kit for $50, plus applicable shipping and taxes. This kit includes product samples, opportunity DVDs, a company decal, and marketing materials to help you introduce others to the product line.
To maintain active status and earn commissions, you'll need to have a minimum of 100 PV (personal volume) each month. Each product on the site has a listed PV level. For instance, the Protandim Dual Synergizer is worth 80 PV, while the TrueScience Invigorating Shampoo is worth 27.
At least 40 PV must come from personal purchases, and the rest can come from the customers within your network.
According to the LifeVantage Compensation Plan, there are seven main ways that you can earn money.
Smart Start Bonus: You'll earn a commission from any products sold to your personally-enrolled customers (paid out weekly).

Launch Bonus: This is money you make when new customers or distributors join your network (paid weekly).

Unilevel Commissions: Commissions earned from recurring sales within your network (paid monthly).

Generational Matching Bonus: Earn a percentage of your personally-enrolled Distributor's Unilevel commissions (paid monthly).

Elite Bonus Pool: All Distributors who quality for Elite Rank may be paid out of the Elite Bonus Pool, which includes 4% of the company's total global commissionable sales.

Achievement Bonus: Those who achieve the ranks of Master Pro 10, Executive Pro 10, or Presidential Master Pro 10 will receive a one-time bonus of $100,000–$500,000 (paid over 12–24 months).

Business Centers: Those who reach Premier PRO 5 can apply for an additional Business Center, which adds an extra level of commission on purchases.
As with most multi-level marketing schemes, many of the ways that you earn money from LifeVantage is by encouraging others to join your network and start selling. It's a lot more profitable to have a network of other sellers working under you than to sell to customers directly.
The specifics for each part of the compensation plan, including the minimal requirements necessary to qualify, can be found in the company's official commission plan guidelines.
Is LifeVantage Legit?
A $500,000 bonus sounds impressive, but how much can you realistically expect to earn from LifeVantage? The company's 2019 annual earnings disclosure sheds some insight.
This report shows that 67.5% of all sellers are at the Distributor tier, or the lowest level available for LifeVenture. Of those who are making money, the average gross monthly commission is just $7. More than 98.5% of all sellers are at the Premier Pro 4 level or below, and their average monthly earnings max out at $1,496.
In other words, less than 1.5% of all LifeVantage sellers are making more than $1,500 per month, and that's before you factor in any business expenses or personal product purchases. Remember, you need to have at least 100PV per month to maintain distributor status, and all distributors need to make their own monthly purchases.
Some people are coming away with real cash for their time, though, as approximately 0.25% of LifeVenture sellers qualify for levels from Elite Pro 7 to Executive Master Pro 10, where they make on average between $13,402–$132,098 per month they maintain that level. Note that it takes an average of 89 months to reach the Executive status – or around 7.5 years.
These numbers make it clear that LifeVantage's profits are skewed sharply towards the top. A tiny minority are making millions each year, while more than 2/3 of all sellers average less than $100 before expenses within the same timeframe.
LifeVantage was involved in a nationwide class-action lawsuit in 2018 that alleged the company was operating a pyramid scheme and peddling products with minimal health and nutritional benefits. The case further claims that 94% of LifeVantage distributors lose money and that it makes its money selling "false dreams of wealth" to its supporters.
At publication, this case was still ongoing.
Key Takeaways:
LifeVantage is legit, as it offers a viable way to earn money with clear guidelines on how you can do so. But as with many multi-level marketing companies, this company isn't a get-rich-quick ticket. If you sign up, keep your expectations realistic.
Analysis of Customer Reviews
Almost thirty HighYa readers have left reviews for LifeVantage, both from the buying and selling perspective. These average four stars. There are also 40 reviews from LifeVantage employees (though not distributors) on Glassdoor, averaging 3.5 stars. Here's a summary of the biggest takeaways.
Compliments:
Long-term users experienced positive results.
Many were able to add foods back to their diet they previously avoided due to flareups
Led to improvements for those with chronic pain or auto-immune disorders
Complaints:
Some thought their hair and skin issues worsened after using the products
Too expensive for the benefits
Unsatisfactory customer service experiences
Notably, we couldn't track down many reviews from LifeVantage sellers that expressed a negative opinion about the company or its income potential. Most reviews from distributors focused primarily on how much they loved the products and thought they worked.
The Bottom Line: Is It Worth Selling for LifeVantage?
LifeVantage makes bold claims that its products will make you healthier, help you live longer, and even make you rich in the process. Unfortunately, the evidence is limited that it will succeed in all three categories.
Not only does LifeVantage follow the pattern of most MLMs by financially rewarding only a tiny minority, but the clinical studies for the supplement's effectiveness should inspire tepid enthusiasm at best.
Our view is that it only makes sense to sign up to be a LifeVantage distributor if you love these products and plan to purchase a monthly supply for the foreseeable future. You'll save 20% per order and might bring in a little extra cash if you can sell some to those around you as well.
Anyone with loftier dreams of making money from selling LifeVantage is likely to be disappointed unless they are willing to put in the hard work necessary to beat the odds and join the 1% of company success stories.
Customer Reviews
Posted on Jun 6, 2015
dishonest company with shaky science
I am a physician who is involved with a company that has far more scientifically valid products than Protandim. Over a period of a couple of years, the "leadership" at Lifevantage completely jerked our company around and told us about an imminent deal, etc. I can't imagine a more unethical dishonest company. Their product is extremely overrated and they have NO positive human studies whatsoever. The components in Protandim can be Acquired on amazon for a tiny fraction of the cost of what it's costing now. I would avoid any dealings with this extremely low class company who trades in BAD FAITH.
Bottom Line: No, I would not recommend this to a friend
Posted on Apr 2, 2016
Run from Pretendium!
After really high sales pressure, I agreed and gave money to LifeVantage, and signed up for monthly checking account deductions. I went to a couple of sales meetings, where I was promised a silver BMW if I was successful.
But then I did research on these human clinical studies, only to find out it was a joke, and I had been scammed really bad!
It's a placebo vitamin MLM group, just like Amway. Run from it, as they want you to burn your friends and family, and really milk them for money. It caused a family hardship, because my little brother is naive and under educated. Run from these idiots!
Bottom Line: No, I would not recommend this to a friend
Posted on Mar 6, 2016
Misleading and false advertising
I have a friend who just started selling Protandim and she is giving me the standard rhetoric given to her by her upline distributor. This included claims of curing cancer and diabetes. I suggested she look at the research and reviews of the company on the Internet. She gave me more excuses and rhetoric from her upline. I am a nutritionist and an alternative medical practitioner and am concerned that these herbs are in the "isolated chemical extract" form of the plant, except for ashwagandha​. The most this product could do is give someone a good liver cleanse if that is what they need. If not it has the potential to dry the body out and weaken the organs, especially the liver, from too much cleansing. I agree that the company is making a lot of money on vulnerable people while not delivering their word of mouth claims. The research done is poor science and certainly proves that they need to do a properly designed controlled, long term study on humans measuring improvements in the chronic diseases they claim (off the record) to cure.
Bottom Line: No, I would not recommend this to a friend
Posted on Jan 7, 2016
Do not take this pill. it doesn't work.
I started taking this supplement and it never worked. They said you would see good results in just one month. I took it for 3 or 4 months and I was still exactly the same. I still had chronic constipation and a lot of concentration problems. I stopped taking it and went to a Chinese medicine doctor that specializes in Chinese medicine with probiotics and stuff as well as some vitamins and in only 9 days I was going to the bath room 3 times a day and the constipation went away all while I was still eating the exact same healthy diet I was eating with Protandim. Bottom line is that Protandim didn't work for me. That's my review.
Bottom Line: No, I would not recommend this to a friend
Posted on Aug 16, 2015
Great Product
I take Protandim daily. My doctor was skeptical and wanted to place me on RX meds for High Cholesterol and Hypothyroidism. He told me, it "may" help with cholesterol, but not with the Hypothyroidism, NOTHING can fix that except the RX meds.
I asked him to please give me 3 months to try. I returned to his office 3 months later with updated lab work and he was absolutely amazed. My cholesterol was right where it needed to be and my TSH level was within normal range. I no longer needed to even consider the RX meds.
I follow with my MD for blood work routinely to make sure all is good. I have been taking Protandim for over 2 years and I am a true believer that it has made me healthier. My doc is too.
Bottom Line: Yes, I would recommend this to a friend
Posted on Aug 12, 2017
Cancer survivor - Protandim works!
I want to say first, no, I do not sell Protandim, but a friend does and suggested Protandim when I was diagnosed with cancer (Stage 4 I might add, with tumor markers over 400, yup!). When I started taking Protandim along with my chemo my tumor markers dropped anywhere from 10-20 points. When I stopped taking it (only because I ran out), my tumor markers barely moved (3-5pts).
I have full blood work every month because of chemo and other meds. I will say my experience has been a blessing because it's a one and a half year later and my tumor markers are about 33 points, and I feel great!
So it doesn't matter what the FDA says or what some skeptical person says, when you're sick, especially with something like cancer, I promise you will try anything to live one more day. I was lucky enough to have a friend who cared enough for me to tell me about Protandim and the faith to believe that it would help me get better. It did!
Bottom Line: Yes, I would recommend this to a friend
Posted on Mar 7, 2016
I'm amazed
I've been taking Protandim for 1 month now. After 2.5 weeks, I noticed my brain was the clearest it has been since I was a child. My arthritis is also better. I've suffered depression all my life. I think the nightmare is finally over.
Bottom Line: Yes, I would recommend this to a friend
Posted on Apr 21, 2017
Best health products ever!
I have been taking Protandim for six years. When I started, I was 61 and am now 67 years of age. Many of my health problems like osteopenia, acid reflux disease, arthritis inflammation and much more have disappeared.
I attribute Protandim to keeping away my gray hair. In fact, my hair has gone dark again! It helped me sleep better, got rid of my restless leg syndrome and I would thoroughly recommend it to everyone looking for optimal health. I am a healthcare professional and will continue taking this forever!
Bottom Line: Yes, I would recommend this to a friend
Posted on Aug 23, 2017
You can never cancel!
They trick you into buying their pills, then they actually are extremely expensive! And you can NOT cancel your own orders without contacting the salesperson who will just try to guilt trip you into keeping them. It's $100+ per month!
Bottom Line: No, I would not recommend this to a friend
Posted on Oct 12, 2016
Protandim
My wife and I have been taking Protandim for 6 months. My wife suffers from Hypo Thyroidism and had been through the ringer with her Endocrinologist. She had tried generic medicine and name brands. Increased the dosage and then decrease the dosage. She was all over the map and still feeling miserable and her levels being way off. It wasn't until she started taking Protandim that she started feeling better. She now has the energy to get through the day and has been doing a boot camp every morning for the past 3 months. She feels that she's got her life back, and the only thing she did differently was she started taking the Protandim.
For myself, I've battled inflammation and lower back issues and restricted flexibility. What I've noticed after being on Protandim is that my flexibility has increased and I no longer have a feeling of "man my muscles are so tight". I also noticed that my recovery from intense gym workouts is quicker than before.
I think that the Protandim being part of MLM gets a bad rap. There is a lot of research out there and a lot of stuff to dig through. So everyone has to come to their own conclusion. No one's body is made the same so everyone is going to have a different experience. I'm sure a lot of people take Vitamin C every day assuming they helping their immune system, but do they feel the effects? No, but they assume it's working.
Same with green tea or many other things. So in my opinion, Protandim has worked for me and my wife and we have referred it to other people to try. I read the articles, both good and bad and have come to my own conclusion. The biggest thing for me is that wife feels like she has her life back and that's what is most important and we both feel great.
I don't believe that there is one magic pill that cures everything. You have to choose a healthy lifestyle and take the necessary actions of eating healthy, exercising, and just plain and simple taking care of yourself as you get older. So that's my 2 cents. If you're thinking about trying Protandim you should. Avoid the noise of the MLM or if the person is trying to get you to be a distributor. Think about your health first and see what kind of results you get. Good luck.
Bottom Line: Yes, I would recommend this to a friend
Posted on Feb 12, 2018
Was skeptical at first
I tried Protandim and the first couple of weeks didn't notice any changes that I could specifically credit the product for. But now it's been four months, and I've lost weight, I have more energy, and my sleep quality is far better. I don't cramp as severely around my cycle, and it's regular, which has been a huge issue in the past.
I also drink Axio, and when I quit drinking coffee there were no withdrawal symptoms, and I was a pot a day consumer at the least. The energy and mental clarity I have at my second shift Quality Control is noticable. My skin is clear, and my hair before Protandim was starting to fall out, and now it's growing and healthy and I no longer have balding concerns. My family said the whites of my eyes are clear, and they said I use to look tired all the time and now to them I look healthier.
I have now made other healthy adjustments in diet and lifestyle not too drastic, I am 50 yrs old, and I have considered becoming a distributor because others have noticed changes in me. I tell them about Protandim, and now they want to try it.
Bottom Line: Yes, I would recommend this to a friend
Our Promise to You
In order to safeguard you and ensure helpfulness and relevance, our compliance team manually assess every customer review before it goes live.
We have a zero-tolerance policy for fake reviews, and companies cannot control or alter any reviews at any time.