Opendoor
Claimed This company has claimed this profile, is getting alerted on any new customer reviews entering this page, and may engage in dialogue with its customers to address their matters.

Companies cannot pay money or provide goods in order to remove or alter customer reviews.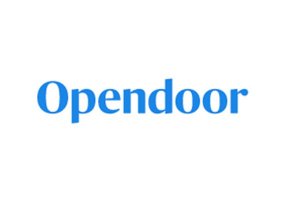 Opendoor's tech-driven homebuying platform presents an attractive option to sell your home fast. Our review will help you decide if it is the right service for you.
---
Good offer with a ridiculously smooth process

Overall Experience:

We had just gone under contract on our new house, which we could only get if we didn't rely on selling our current house, when I decided to look at Opendoor and OfferPad on a whim. I had seen their signs popping up all over our neighborhood and had heard they paid cash for a super quick close.

After getting a joke of an offer from the other guys, Opendoor had offered us what I thought at the time was actually higher than the market offer. We decided to move forward, knowing we could cancel the contract at any time (which they explicitly put in the real estate purchase agreement - something I was concerned about). We kept waiting for the moment when they would try and "get us" with something - we'd read stories of Opendoor charging thousands of dollars for repainting, or ridiculous repair requests, etc., so we kind of figured after the inspection that we would walk away.

Well, the inspection team came in, took a look at our house (which had custom paint throughout, to include very custom boy and girl rooms), and they sent us a request for a repair credit of, $650. Completely below what we expected! It was extremely reasonable things that would need to have been repaired anyways. AND, they didn't even ask us to repair things I fully expected to have to repair! So, we moved forward and just closed today.

Looking around now, I believe we MAY have been able to sell our house for more the traditional way, but the looming threat of carrying two mortgages and associated bills, we decided it wasn't worth it. Especially considering our neighbors' homes have been on the market for months, with their prices dropping.

I give Opendoor a 5-star review based on their very fair offer, their RIDICULOUSLY easy process (I seriously didn't even talk to anyone on the phone until the day before we were closing just to confirm our appointment time and their office location, not because they avoided me, it was because of how smooth everything is), and how quickly they can close.

Keep in mind, for the reviews talking about being "low balled," they are effectively flipping your house, and you are paying a bit of a fee for the quick close and easy process. If you come in with that in mind, you will NOT be disappointed!

Bottom Line: Yes, I would recommend this to a friend

Jan 8, 2018

Hi K Frauenthal,

We're glad to hear that you enjoyed our fair offer and hassle-free experience! We wish you the best in this next chapter of your life.

---

Updated review

They made it right

By Olivia

,

Mesa, AZ

,

Dec 1, 2017
Verified Reviewer

Overall Experience:

Opendoor reached out to us, and after several days of them getting numbers together, they are sending us a check for an appropriate amount. They were very apologetic, which makes me believe it was an honest mistake. But I still encourage you to do your research before selling your house so this doesn't happen to you.

Bottom Line: Yes, I would recommend this to a friend

Previous review
Nov 9, 2017

We've been duped

Do your homework because they will take full advantage of a young family trying to sell their house to move out of state.

We did all high-end upgrades to our house and just had a brand new roof done. The only thing they needed to do was put a new AC unit in and paint the interior walls. Other than that, our house was top notch. They made nearly $40k from all our hard work and hard earned money that we put into that house. They offered us $220k, and less than a month later, they put it up on the market for $255k and sold it for $257k.

These people don't have a conscience, and they will lowball you with an offer and rip your heart out and laugh as they take nearly $40k that should've been yours if you had gone through a realtor. If there is anything positive I can say about this company, it would be that the process was fast and easy.

(

read more

read less

...)

---

From a homebuyer's perspective

Overall Experience:

We had a horrible time locating a home within our price range in a suitable neighborhood. My wife, ever-growing frustrated with the search, downloaded their phone app.

We found several homes that fit what we were looking for. The next step was a great experience; no waiting for an agent, hassle-free walking through with information on the kitchen counter!

Simply open the app and, if the home is available, you unlock the door from the app! We did visit a couple of listings that were already under contract by the time we arrived to walk through. No problem, move on to the next.

We finally found our home. Opendoor accepted our offer and, as it turned out, was $5K higher than the appraisal. No problem, they dropped the price to meet the appraised value.

They supplied us with their inspection report (we also did our own) along with work/repair orders. We discovered their contractor did about half of what they said they repaired. Upon bringing it to their attention, all the necessary work was completed before the closing, which was a week later! They repaired everything that required attention!

Here's what really blew us away. It's an 18-year-old house with the original roof. We asked for the damaged shingles and flashing be replaced. They replaced the entire roof! New architectural shingles, felt underlayment, drip edge, flashing, everything, including the back porch roof. While there are some personal touches we plan to make like replacing the laminate flooring with ceramic tile, this is move-in ready!

No hassle walkthrough, the full disclosure of the condition, repairs done before closing and no bickering back and forth about who pays, repairs or attends to anything. What could be easier? Even our agent, who's dealt with Opendoor on several other transactions, was very impressed with how easy they are to work with!

Bottom Line: Yes, I would recommend this to a friend

Dec 19, 2017

Hi Rhett,

Thank you for sharing your Opendoor story! We're glad to hear that you enjoyed the Opendoor experience and we wish you the best in this next chapter of your life.

---

Waste of time

By G.M.

,

Irving, TX

,

Sep 20, 2017
Verified Reviewer

Overall Experience:

Pretty disappointing experience (if you can even call it that). My husband and I were curious after hearing ads on the radio what they would offer us for our 3-year-old house in the DFW area. I admit the allure of skipping all the prep, not having to have the house show-ready all the time and having a fast close was enticing.

It started off promising. Within minutes someone called and said an offer was being generated and we would have a follow-up with an agent to discuss things the next evening (great, for about 5 minutes), until we get a follow-up email saying due to the homes in our area being on the market for varying times at varying prices, they could not provide us with an offer. Seriously? Pretty sure that is the entire basis of your services, but advertise away! Apparently, the "instant" offers are made only to those homes on a select basis with optimal selling conditions. Misleading, to say the least.

This will never replace a realtor or the human element of home selling. Our house is practically brand new, beautiful and I have no doubt they missed out on an opportunity. Stick with your realtor.

Bottom Line: No, I would not recommend this to a friend

Dec 19, 2017

Hi G.M.,

Thank you for sharing this feedback. We're sorry we were unable to provide you with an offer. When someone from Opendoor first gave you a call, it was before our team of home experts had a chance to review the details of your home. Once they had a chance to understand your home and the neighborhood, we did not feel like we would be able to provide you with a solid offer on your home instead, we moved forward with the recommendation of the traditional route.

This is not because we don't think your home is great but rather because there is higher than normal variability in the sale prices and time to sell homes similar to yours in the area. So we believe having an agent visit and price the home in person would likely result in a higher net offer for you. Our goal is to deliver the most value we can to you as a customer.

We hope with this additional color you can see it was not, and is not our goal to mislead you. Thanks again for taking the time to share your feedback.

Opendoor Customer Experience

---

Advertisement

---

Overall a fair and painless experience selling our home.

By Terry Snuggs

,

Fort Worth, TX

,

Sep 9, 2017
Verified Reviewer

Overall Experience:

I, like many other,s had heard the radio advertisements and received offer letters in the mail.

I feel I got an acceptable offer in the end, although not full market value.

Also below the significant price range in their offer letter. Although most agents told me our home could get $15-30k more through traditional sale, it was not enough to risk losing out on a purchase close to work in an area where prices are rising faster than a traditional sale could support.

You do pay a traditional 6%, minimum, 'experience" commission on top of what they make on the markup of the home. Thankfully by the 4th offer there was no longer a Market Risk percentage tacked on and we decided to proceed. There are always closing costs to consider as well. A bit higher than what my home purchase was charging, but not wildly.

Then comes the army of inspectors. This is where the negative reviews and horror stories of others really started to sink in. I was worried about how bad were they going to nit pick and fleece me out of my equity. I was frightful of the idea that I may have to abandon my hope to move to my new home as every dollar of the deal had a purpose toward making my purchase and move happen. However, it ultimately turned out well.

Most of the items were small and inexpensive in the grand scheme. However, I did about drop dead from the request to pay to paint the inside of the house to the tune of nearly $4,000. Especially after had just spent the prior 2 days repainting and touching up the whole house.

It turned out this was due to one inspector noting they smelled smoke in the house. My response was to the tune of, "No kidding, they are going to smell smoke when all of them leave the doors open and someone is on the front porch smoking."

After explaining no one has ever smoked in the house and inviting the local OD rep to give the house a sniff-test, they agreed to remove all but $500 of the paint charge.

However, I still felt even that amount should have been removed. Even with that still in, all-in-all, the total repair requests came out to less than $2k. Everything else in that figure was fairly expected, except for the garage door opener that decided it was a good day to die after the first inspector tested it and was fine, then the second inspector tested and the motor froze. Not OD's fault, just dumb luck.

The only other surprise that I had to pay for a new land survey, even though I had provided the original and nothing had changed. Thanks again to all the gloom and doomers out there, I was still extremely nervous all the way until closing and through my lease-back that some last minute whammy was going to hit and leave me in a bad situation.

Thankfully it was all smooth sailing, my reps were very considerate and responsive and even made the final walk through a breeze. So much so that I almost felt disappointed when they refunded my lease-back deposit and didn't need me to meet them for final.

This was after a spent a whole day of my lease-back time being very thorough about fixing every nick and scuff on the walls and anything else I could find that may be discounted.

All too easy and nearly nothing like the negative experiences that have been reported. I think one of my favorite parts of the process was that from the beginning we were told not to worry about cleaning the place, no need to fix nail holes, and that they pay to replace carpet without question. Only wish they provided the movers as part of their deal, that part was nowhere near as smooth, but at least we didn't need to clean!

The ultimate thing to remember about using them is that the offer they give you is based on the home being in best possible condition. If your house has not been maintained, has unrepaired systems or damages, contains appliances in poor condition, or is your yard and landscaping is torn up or dead, etc., you have to expect they will deduct for the cost to make the house presentable and sellable.

The money you saved by not doing things over the years will haunt you when it comes to inspection time. This is not just an Opendoor thing, this is a selling your home thing as many buyers are going to request credits or completed repairs during the buying process unless you are selling your home far enough below market to accommodate the repair/remodel expense.

Some things are unavoidable at any sale price such as a house must have flooring, working smoke detectors, major structural and safety defects must be resolved for the majority of buyers using a mortgage to finance their purchase.

FHA borrows have even stricter condition requirements. Before getting upset that your selling price or offer is being chiseled away, step back and take a good hard look at your home and truthfully ask yourself if it is in the best possible condition to command full market value. If you are uncertain, take the time to invest in your own inspector ahead of time to do a thorough check of your home and point out the things that may be deficient about your house.

Bottom Line: Yes, I would recommend this to a friend

---

High fees but don't wait

By Jerry Reece

,

Dallas, TX

,

Sep 5, 2017
Verified Reviewer

Overall Experience:

I was simply looking for a comp for my house to compare it to the Door estimate I had received. I submitted my request and received an email immediately saying that I would have an offer with in 24 hours with a request to upload pictures. I never received the offer, just another request to upload pictures. I attempted to do this, but there is no way to do this from their website after you submit your first request. I had to actually call the broker I guess, Chris Mason, and he told me just to email the pictures to him and he would send them on.

I received an offer, which was actually fair except for the fees for brokerage, holding and fees to get the house ready for sale which totaled 12%. In my case, $43,000. I waited a few days to ask questions about the offer. I talked with Chris and resubmitted a request for an offer, the only way to get your offer information.

I received an email from Opendoor at 5:30 pm on 8/30 that stated they were excited to make an offer. I pulled it up, and it was the original offer and then less than at 5:59 pm on 8/30 I received another email from them stating that they could not make me an offer at this time. Confused, I emailed Chris asking what was going on. He did not call me to explain; he sent an email stating that the in reevaluating the DFW area that in this case my fees went up to 18% so they could not make an offer at this time. Keep in mind it took them 29 minutes to make this decision after sending me the original offer. What is going on?!

Bottom Line: No, I would not recommend this to a friend

---

Great cross-sale experience

Overall Experience:

I recently had the opportunity to work with Opendoor on a cross sale. They had the listing, and I represented the buyer. I'd heard mixed reviews in the past, but my client and I had a wonderful experience! They were very timely, responsive, helpful, and their communication was fantastic. All contractual timelines were achieved seamlessly, and we had a smooth and successful closing. My clients are very happy with their new home, and I would gladly work with Opendoor again in the future!

Bottom Line: Yes, I would recommend this to a friend

---

Run away when you see an Opendoor sale

Overall Experience:

I was looking into buying a house in Arizona, and I didn't want to waste time. I saw a house with Opendoor on the door, and I accessed the house with their code. Note: They now had my contact information.

I liked the house, and put in a CASH, full asking price offer with 21 days closing. It doesn't get better than that. We sent the offer over, and we got an acknowledgment back that the offer was received. We waited. And waited.

The time period expired, and my realtor called Opendoor. They claimed they never got the offer. Then, they said they'd look into it and would submit a counter offer, and give us a slight price break (even $200 on a $358,000 house would have been thoughtful). Then, at the end of that day, we get an email ASKING US to re-write the exact offer, at the same price as the first offer. So much for them doing what is customary and writing a counter offer.

Why are they doing this? I suspect that they are contacting others who texted them for the code and were shopping for a higher bidder. There is no other reasonable explanation. I walked away from it. No house is worth playing games. If you see Opendoor, walk away.

Bottom Line: No, I would not recommend this to a friend

---

Parents bought from Opendoor

By HL

,

Dallas, TX

,

Mar 1, 2017
Verified Reviewer

Overall Experience:

I just wanted to give the other side of the experience.

My parents bought a house from Opendoor and had to go through multiple inspections. Although the house is supposed to be move-in ready and no repairs needed, the house had items exposed through my parents' inspector. Although they agreed to repair them and said they sent their contractor to make the repairs, my parents paid money for their inspector to check again and found that the repairs had not been done or had been short changed. They rely on their contractors (or want to just give you money and put the repairs on the buyer) and their contractors take advantage of every little oversight!

It was not a good experience! It took multiple tries to get them to make any actual repairs and multiple expenses to my parents to keep having the lack of repair re-inspected. It is a nice concept, but they need to provide better oversight or get better contractors.

Bottom Line: No, I would not recommend this to a friend

---

Low offer price and high fees

By Sekhar

,

Dallas, TX

,

Jan 20, 2017
Verified Reviewer

Overall Experience:

I received mail from Opendoor and I submitted details online. Their offer is 5-10% lower than the market price and overall the fee is 15% (including 6% broker fee, 6% service fee, etc.).

It is not worth it to sell your home to Opendoor. Waste of time.

Bottom Line: No, I would not recommend this to a friend

---

Waste of time

By Frank

,

Texas

,

Nov 3, 2016
Verified Reviewer

Overall Experience:

Sent me postal letter stating an offer range and interest in buying. I wasted time trading emails and providing information. They then made up some excuse and said not interested after the initial letter declaring otherwise. Find an agent or sell it yourself. Don't waste your time.

Bottom Line: No, I would not recommend this to a friend

---