PlushCare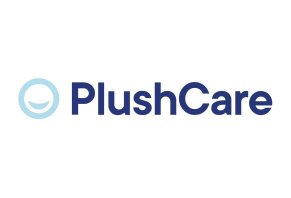 Summary
PlushCare is a telemedicine company that provides you with online doctor visits intended to treat many common conditions, excluding medical emergencies. This review examines the details of how this company works.
PlushCare Review: What You Should Know
PlushCare allows you to schedule online doctor's visits including urgent care, ongoing care, ordering of tests and PrEP prescriptions.
The concept is something that is known as telemedicine – you get to see the doctor face to face via your computer or phone.
PlushCare was founded and launched in 2014 by Ryan McQuaid and Dr. James Wantuck. According to Mark Spera, the head of marketing at PlushCare, Wantuck, and business partner McQuaid realized that the healthcare system was broken, expensive and accessibility was poor.
Out of that dissatisfaction over the state of healthcare, the two men decided to start their telemedicine website.
If you're new to telemedicine and are hesitant to get your medical care from a doctor you meet online, it's understandable. However, the trend has slowly grown over the past couple of years – insurance companies like Oscar feature telemedicine appointments with their doctors, too.
Is PlushCare the right fit for you? How does it work? How much does it cost? These are the important questions you should ask before using a telemedicine service. After all, your health is at stake.
This review examines Plushcare which includes our own experience exploring the company's website along with information we gathered through a phone interview and email correspondence with PlushCare Head of Marketing Mark Spera and Wantuck.
How PlushCare Works
The PlushCare website is very easy to use. You click on the "Appointments" option on their home screen. Then, you input your state and let them know which day you need the appointment and who the appointment is for.
PlushCare provides a list of doctors who are available on the day you selected, as well as which times they're available.
You can click on any of the doctors in the results to see their full profile, which includes the following information:
Education
Language
Biography
Reviews
Doctor's can also have two icons on their profile: a diploma indicating they attended a top-50 medical school and a ribbon indicating their years of experience.
Once you choose your doctor and the time slot, you set up the appointment. To attend the appointment, you log into the PlushCare website or app beforehand and wait until the appointment time.
It's recommended that you log-in to your account, choose the Appointments option and click "Start" about 3 minutes before your appointment starts.
If the doctor doesn't show up to the appointment, the site's FAQ section recommends that you call PlushCare immediately at (888) 997-6506. This is also the number you'll call if you don't show up to your appointment.
According to the site's FAQ page, you won't be charged for your appointment until "30 minutes after your appointment is complete".
Now, if the doctor can't solve your issue during your appointment, PlushCare says you won't be charged for the appointment. Basically, no solution, no fee.
The site's FAQ page says the doctor will let the company know that the appointment wasn't successful, which alerts PlushCare not to charge you.
Service Provided
PlushCare's doctors take care of non-emergency medical situations that tend to fall under urgent care, long-term care, and testing.
The term "urgent care" implies conditions for which you would go to an urgent care center. Such conditions don't include things that require a procedure like stitches.
However, colds, flu, bronchitis, allergies, pink eye, UTI's, and respiratory infections are the common conditions that doctors can diagnose, treat, and prescribe at PlushCare.
According to Spera, the site's doctors can also provide care for including diabetes and hypertension.
The final phase of their services is testing. You can use their site to get labs ordered at Quest or LabCorp, two popular labs used by most insurance carriers that are available across the country. STD testing is available, too.
Spera also pointed out that PlushCare's doctors can prescribe PrEP, a popular drug for those who have sexually active lifestyles or take drugs and want to prevent HIV.
As for a doctor's prescribing power, they can't prescribe the first prescription for chronic illness; that needs to come from your doctor first.
Also, Serpa noted that their doctors can't provide prescriptions for drugs like painkillers that have a "high potential for abuse".
How PlushCare Picks Their Doctors
According to Spera, the company tries to bring in doctors who graduated from top 50 medical schools. "Top 50" is somewhat arbitrary in the sense that there is no definitive list of the 50 best medical schools in the nation.
It does show, however, that PlushCare is discerning in the doctors they bring aboard; there's a good chance your physician will have graduated from a prestigious school.
While it doesn't guarantee that they'll be better than a non-top-50 doctor, it is a good way to make sure you're getting the best-trained doctors you can.
The doctors who turned up in our search results graduated from Stanford, Yale, and the University of California, San Francisco.
PlushCare Fees
A PlushCare appointment for those without health insurance costs $99.
Those who have health insurance will pay a co-pay, provided the doctor is in the insurance provider's network and your particular plan allows you to use a PlushCare doctor if he or she isn't your primary care physician.
The company's site says that they are in-network with a variety of major health insurance carriers, including United Healthcare, Blue Cross, Anthem, Cigna, and Aetna.
Now, if you need tests done, your fees will range from $99 to $199 depending on what you require. Here's an example of what a $99 test will get you:
Cholesterol
Blood count
Electrolytes
Thyroid
Liver
Kidney function
High blood sugar screening
A $199 test gets you everything we just listed plus:
Vitamin D, B12, and folate
Iron panel
Advanced thyroid testing
CRP
Homocysteine
An STD test costs $199, but if you use insurance it will cost you $60.
The Bottom Line
The pricing is straightforward and the concept is, in some ways, what many people want. You set an appointment, talk with a doctor and get a diagnosis without ever leaving your home.
This type of care is possible, Wantuck pointed out in an interview with CNBC, because 90% of diagnoses can be made by asking the right questions. So, more often than not, a doctor doesn't actually have to be in the room with you to know what's wrong and prescribe medication.
Another advantage to the service is that they work with major insurers, and, as long as your plan allows you to use one of their doctors, the fact that everything can be done at home for a co-pay makes things really easy, especially for families who may not have the time or energy to load up the kids and go to the doctor's office.
Consumer reviews of PlushCare and excellent across the board, with many people saying they loved the ease with which they could get an appointment.
The downside to a service like PlushCare is that insurance issues could arise in specific situations. For example, certain doctors may not be in-network and other ones might be.
Of course, this isn't something specific to PlushCare; it could be an issue anytime you want to go to a new doctor.
Also, depending on where you live, a visit to a brick-and-mortar urgent care could be cheaper than the $99 fee the site is charging.
In general, this service is an excellent fit for those without insurance who need an urgent-care type of appointment where they can get medicine for common conditions like colds, flu, and allergies.
Those same people can also benefit from the fact that you can order labs straight from the website.
Customer Reviews
Posted on Jul 27, 2023
Fraudulent billing
Unprofessional staff. The doctor spent 3 mins on the screen, and she barely looked into the camera. I paid $129 for the short encounter and received a bill via email for $59.82. My insurance was also billed.
When I called, I was blamed for paying and providing my insurance card on my profile.
Length of Use: Less than 3 months
Bottom Line: No, I would not recommend this to a friend
Posted on May 8, 2023
Unethical
Beware all. My HR called PlushCare to verify a doctor's note I had given them. The customer service number was called by my employer and no contact information was linked directly to my primary care physician. PlushCare does not validate a third party could or could not be an employer. PlushCare did not notify me that a third party called about my medical history. PlushCare did give my doctor's name, my birthdate, my email, phone number, and my past appointment dates to the third party over the phone without my consent or knowledge. My primary physician through PlushCare has no knowledge of my employer. PlushCare customer service does apparently give out information to any third party that calls.
Length of Use: Less than 3 months
Bottom Line: No, I would not recommend this to a friend
Pros and Cons
Doctor was helpful
Unethical
Gives out medical information
Posted on Mar 2, 2023
Hidden pricing, bad customer service, awful policies
If you don't like overpaying and getting surprise bills, then DO NOT use PlushCare!
I used PlushCare because they put on the face of being a cheap and quick way to see a doctor I needed to see one and the MinuteClinic near me had a three-hour wait. So I downloaded the app, filled out the info, added my insurance, and got the screen saying my insurance was accepted and all I needed to do was pay a $20 co-pay. Awesome!
The actual visit went well, got a prescription and I felt like I had a good experience...and then a couple of weeks later I get a bill for $159 from PlushCare.
Not once during the signup did this number come up as a possibility. Not once did they say I MIGHT have to pay this. Not once did they bring this up as a possible eventuality. Never did this number show up.
I looked at the bill and they had charged my insurance $200 for the visit. Insurance paid for some + the 20 co-pay brought it down to $159. And the real kicker of this, they state on their website that an uninsured visit is billed at $129. They're expecting me to pay $30 MORE for an uninsured visit than an insured visit. Meanwhile, the MinuteClinic down the street is just $45...this is straight-up deceitful.
If at any point in their signup, they had brought this up, I would have deleted the app and gone to the MinuteClinic. But no, they hide that behind screens saying, "hooray your insurance is accepted" and "all you owe today is $20"... emphasis on today.
After weeks of going back and forth with them and their billing, the ONLY course of action they're willing to do, despite being horrendously deceitful, is to cancel my insurance billing and charge me at the uninsured rate.
This right here is the future of healthcare in America.
You pay more for having insurance because greedy companies like PlushCare charge insurance more. This is a microcosm of our broken system and PlushCare is a leech feeding off it and profiting from both ends. And when you complain, you get heartless auto-replies or wait on the phone for 2 hours with no one ever picking up.
Nothing about the experience was transparent. None of it was clear. None of this was upfront. None of this was at all delivered as a possibility. If it had been I wouldn't have used them at all. I would have just gone to the MinuteClinic, waited in line, and paid 2/3 less.
This is not a sustainable business model to churn through and abuse customers with heartless auto-replies. We won't come back and you lose us for life. If there is ever a PlushCare Class Action Lawsuit, you can count me in.
Length of Use: Less than 3 months
Bottom Line: No, I would not recommend this to a friend
Posted on Feb 28, 2023
Stay clear!
Awful scam of a company. A month later, they STILL haven't called in my prescription to the right place! I have been sending them messages for over 2 weeks and haven't gotten any more than automated, worthless responses. I have reported them to the BBB. I just want my money back; they can keep the script. At this point, I even question their medical competency.
Length of Use: Less than 3 months
Bottom Line: No, I would not recommend this to a friend
Posted on Jan 28, 2023
Could not be worse
For three weeks, they failed to file a pre-auth for an Rx. Even when my insurance called them, they did nothing. The chat feature is such a joke. Three weeks no response, and then a response of "Covid is causing a high call volume."
Avoid like the plague.
Length of Use: Less than 3 months
Bottom Line: No, I would not recommend this to a friend
Pros and Cons
Initial appointment was fine.
Zero communication after appointment.
Did not do pre-auth.
Did not do anything they said they would do.
Posted on Jan 25, 2023
Don't trust their "doctors"!
Had an appointment with a person named Allison today. When I vocalized that I wanted a full blood panel done to not only stay ahead of my health but to see if there's something causing my acne, she treated and talked to me as if I was 10 years old and replied she was not chasing a "full blood panel" when she knows what my hormone levels are it. She even did air quotes when saying "full blood panel," like a full blood panel is something exotic or unknown. When I said, "how would you know what my hormone levels are?" She replied with, "since we already know what your hormone levels are doing, I would recommend getting back on birth control and not a full blood panel" (she did air quotes again).
She recommended birth control 4x even after I vocalized NOT wanting to go back on it. My whole visit just shows that this person (who should definitely NOT be referred to as a "doctor") should be charged with malpractice. I thought OBGYNS were the only ones to push birth control, but after today's visit, I guess primary doctors do too now. I lose more and more faith in modern-day medicine each time I go to the doctors.
Length of Use: Less than 3 months
Bottom Line: No, I would not recommend this to a friend
Pros and Cons
Easy
The "doctors" don't listen to your wants & needs
The "doctors" are pushy
The customer support line takes forever
Posted on Sep 29, 2022
Never answer your calls
If you don't want to sign up for the monthly fee, the only way to do so is to call 800-221-5140, per their website. However, no one ever answers the phone. I tried several times a day for several days. No call back, and no one ever answers.
Length of Use: Less than 3 months
Bottom Line: No, I would not recommend this to a friend
Pros and Cons
No "pros" were specified in this review
No customer service
No way not to have the monthly subscription because no one answers the phone
Posted on Sep 10, 2022
They charge you a few every month after you use their service
Was okay but I do not like the tactic of charging people a monthly subscription without the customer's knowledge of this. It's like stealing people's money and then you call to dispute and they put you on hold for over 30 minutes. It's a make-money tactic.
Length of Use: Less than 3 months
Bottom Line: No, I would not recommend this to a friend
Pros and Cons
Convenience
Charging credit card without prior knowledge
Posted on Jul 9, 2022
The worst
Doctor wanted to provide me with the scan and PlushCare refused to let him write the script. A complete waste of time!
Length of Use: Less than 3 months
Bottom Line: No, I would not recommend this to a friend
Posted on Jun 21, 2022
Terrible service
The administrative team wastes time and doesn't process claims. The Doctor was great, just working in a dysfunctional office.
Length of Use: Less than 3 months
Bottom Line: No, I would not recommend this to a friend
Pros and Cons
Doctor
The office doesn't follow through with claims and or approval process
Time wasted wondering if Doctor could help with any products
Posted on May 12, 2022
Dr. Burrus
Dr. Burrus treated me early Saturday morning. He was an amazing doctor. His bedside manor was excellent. He was compassionate and caring. I would absolutely use him again for myself as well as recommend him to family and friends.
He is the best! Thank you, Dr. Burrus, I am already feeling better.
Length of Use: Less than 3 months
Bottom Line: Yes, I would recommend this to a friend
Pros and Cons
The service was easy to use online
I can the service and get treated from home
Dr. Burrus was outstanding
No "cons" were specified in this review
Our Promise to You
In order to safeguard you and ensure helpfulness and relevance, our compliance team manually assess every customer review before it goes live.
We have a zero-tolerance policy for fake reviews, and companies cannot control or alter any reviews at any time.