PlushCare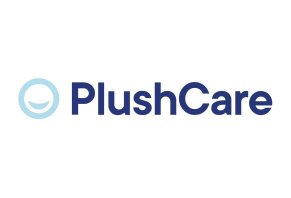 Summary
PlushCare is a telemedicine company that provides you with online doctor visits intended to treat many common conditions, excluding medical emergencies. This review examines the details of how this company works.
PlushCare Review: What You Should Know
PlushCare allows you to schedule online doctor's visits including urgent care, ongoing care, ordering of tests and PrEP prescriptions.
The concept is something that is known as telemedicine – you get to see the doctor face to face via your computer or phone.
PlushCare was founded and launched in 2014 by Ryan McQuaid and Dr. James Wantuck. According to Mark Spera, the head of marketing at PlushCare, Wantuck, and business partner McQuaid realized that the healthcare system was broken, expensive and accessibility was poor.
Out of that dissatisfaction over the state of healthcare, the two men decided to start their telemedicine website.
If you're new to telemedicine and are hesitant to get your medical care from a doctor you meet online, it's understandable. However, the trend has slowly grown over the past couple of years – insurance companies like Oscar feature telemedicine appointments with their doctors, too.
Is PlushCare the right fit for you? How does it work? How much does it cost? These are the important questions you should ask before using a telemedicine service. After all, your health is at stake.
This review examines Plushcare which includes our own experience exploring the company's website along with information we gathered through a phone interview and email correspondence with PlushCare Head of Marketing Mark Spera and Wantuck.
How PlushCare Works
The PlushCare website is very easy to use. You click on the "Appointments" option on their home screen. Then, you input your state and let them know which day you need the appointment and who the appointment is for.
PlushCare provides a list of doctors who are available on the day you selected, as well as which times they're available.
You can click on any of the doctors in the results to see their full profile, which includes the following information:
Education
Language
Biography
Reviews
Doctor's can also have two icons on their profile: a diploma indicating they attended a top-50 medical school and a ribbon indicating their years of experience.
Once you choose your doctor and the time slot, you set up the appointment. To attend the appointment, you log into the PlushCare website or app beforehand and wait until the appointment time.
It's recommended that you log-in to your account, choose the Appointments option and click "Start" about 3 minutes before your appointment starts.
If the doctor doesn't show up to the appointment, the site's FAQ section recommends that you call PlushCare immediately at (888) 997-6506. This is also the number you'll call if you don't show up to your appointment.
According to the site's FAQ page, you won't be charged for your appointment until "30 minutes after your appointment is complete".
Now, if the doctor can't solve your issue during your appointment, PlushCare says you won't be charged for the appointment. Basically, no solution, no fee.
The site's FAQ page says the doctor will let the company know that the appointment wasn't successful, which alerts PlushCare not to charge you.
Service Provided
PlushCare's doctors take care of non-emergency medical situations that tend to fall under urgent care, long-term care, and testing.
The term "urgent care" implies conditions for which you would go to an urgent care center. Such conditions don't include things that require a procedure like stitches.
However, colds, flu, bronchitis, allergies, pink eye, UTI's, and respiratory infections are the common conditions that doctors can diagnose, treat, and prescribe at PlushCare.
According to Spera, the site's doctors can also provide care for including diabetes and hypertension.
The final phase of their services is testing. You can use their site to get labs ordered at Quest or LabCorp, two popular labs used by most insurance carriers that are available across the country. STD testing is available, too.
Spera also pointed out that PlushCare's doctors can prescribe PrEP, a popular drug for those who have sexually active lifestyles or take drugs and want to prevent HIV.
As for a doctor's prescribing power, they can't prescribe the first prescription for chronic illness; that needs to come from your doctor first.
Also, Serpa noted that their doctors can't provide prescriptions for drugs like painkillers that have a "high potential for abuse".
How PlushCare Picks Their Doctors
According to Spera, the company tries to bring in doctors who graduated from top 50 medical schools. "Top 50" is somewhat arbitrary in the sense that there is no definitive list of the 50 best medical schools in the nation.
It does show, however, that PlushCare is discerning in the doctors they bring aboard; there's a good chance your physician will have graduated from a prestigious school.
While it doesn't guarantee that they'll be better than a non-top-50 doctor, it is a good way to make sure you're getting the best-trained doctors you can.
The doctors who turned up in our search results graduated from Stanford, Yale, and the University of California, San Francisco.
PlushCare Fees
A PlushCare appointment for those without health insurance costs $99.
Those who have health insurance will pay a co-pay, provided the doctor is in the insurance provider's network and your particular plan allows you to use a PlushCare doctor if he or she isn't your primary care physician.
The company's site says that they are in-network with a variety of major health insurance carriers, including United Healthcare, Blue Cross, Anthem, Cigna, and Aetna.
Now, if you need tests done, your fees will range from $99 to $199 depending on what you require. Here's an example of what a $99 test will get you:
Cholesterol
Blood count
Electrolytes
Thyroid
Liver
Kidney function
High blood sugar screening
A $199 test gets you everything we just listed plus:
Vitamin D, B12, and folate
Iron panel
Advanced thyroid testing
CRP
Homocysteine
An STD test costs $199, but if you use insurance it will cost you $60.
The Bottom Line
The pricing is straightforward and the concept is, in some ways, what many people want. You set an appointment, talk with a doctor and get a diagnosis without ever leaving your home.
This type of care is possible, Wantuck pointed out in an interview with CNBC, because 90% of diagnoses can be made by asking the right questions. So, more often than not, a doctor doesn't actually have to be in the room with you to know what's wrong and prescribe medication.
Another advantage to the service is that they work with major insurers, and, as long as your plan allows you to use one of their doctors, the fact that everything can be done at home for a co-pay makes things really easy, especially for families who may not have the time or energy to load up the kids and go to the doctor's office.
Consumer reviews of PlushCare and excellent across the board, with many people saying they loved the ease with which they could get an appointment.
The downside to a service like PlushCare is that insurance issues could arise in specific situations. For example, certain doctors may not be in-network and other ones might be.
Of course, this isn't something specific to PlushCare; it could be an issue anytime you want to go to a new doctor.
Also, depending on where you live, a visit to a brick-and-mortar urgent care could be cheaper than the $99 fee the site is charging.
In general, this service is an excellent fit for those without insurance who need an urgent-care type of appointment where they can get medicine for common conditions like colds, flu, and allergies.
Those same people can also benefit from the fact that you can order labs straight from the website.
Customer Reviews
Posted on Oct 20, 2021
Not impressed
It was a total waste of money. It's cheaper to do a video visit with a doctor from your local clinic. I still had to go in for a visit and have labs run so, in the end, I paid for this and still had to go to the clinic and go out of pocket for a clinical visit locally. I could have skipped this step altogether.
Length of Use: Less than 3 months
Bottom Line: No, I would not recommend this to a friend
Pros and Cons
No "pros" were specified in this review
Not very helpful
Still needed to go to my local clinic for correct prescription and labs
This was a waste of money
Posted on Aug 18, 2021
Not a good experience
While away on vacation, I developed a sore throat/fever and used PlushCare to speak with an MD. The entire visit was all of 3 minutes and the MD would not call in antibiotics. My condition worsened and the next day another MD did prescribe a "Z-pack" and I instantly began to feel better. When I came home I learned my insurance (Aetna) does not recognize this provider so I am stuck with a $200.00 bill.
Now for the really annoying part. One month later a charge shows up on my credit card from PlushCare. It seems that when you use this service they automatically sign you up for their "monthly membership". I had to dispute the charges with my credit card company and I had to reach out to PlushCare. They acknowledged that they do automatically sign people up for their "membership" and when people complain they will credit you. I'm fortunate that I scrutinize my credit card charges carefully. I'm sure there are many people out there who haven't realized they are being charged monthly for nothing.
Steer clear.
Length of Use: Less than 3 months
Bottom Line: No, I would not recommend this to a friend
Pros and Cons
No "pros" were specified in this review
Automatically sign you up for an ongoing "membership" and charge your credit card monthly without permission
Not recognized by my major insurance company
Visit was useless, no help for the reason I called
Posted on Feb 6, 2020
Seth is great!
Had a question, talked it over with Seth, and am now 100 percent satisfied.
Bottom Line: Yes, I would recommend this to a friend
Posted on Oct 8, 2019
Terrible program
PlushCare is a terrible online doctor program. There are better. The doctor kept claiming he could not see me in the video. Had to reschedule twice. In addition to that, I couldn't log in to the website from my Android. Was later told they are having trouble with Androids.
Bottom Line: No, I would not recommend this to a friend
Posted on Oct 7, 2019
AH-MAZING!
Okay, I was battling a cough from cold/sinuses. I got a little desperate to ease the cough and remembered (somewhere deep down in my brain files) that someone, somewhere said something about online doctors. I googled "online doctor prescription" and found PlushCare; entered my insurance information and had an appt with a doctor within 30 minutes! This is great, I was able to get a cough suppressant from my home computer! Praise God for this service and network of doctors for the innovation!
Bottom Line: Yes, I would recommend this to a friend
Posted on Aug 15, 2019
So so convenient!
I am a store manager and I don't have the luxury of taking off work for common illnesses. I started using PlushCare 2 years ago and it is my answer to seeing a doctor while I am at work! I did have the flu last year and walked into an urgent care that was so crowded, I felt so bad and ill, so I left. I got online and found this service and I am so sold! I have always recovered quick and no waiting.
Bottom Line: Yes, I would recommend this to a friend
Posted on Jun 4, 2019
PlushCare
Best experience ever! Dr. Rudy was so kind and professional. He was very thorough. I will absolutely use this service again. I loved the privacy, no waiting in a crowed Dr's office. The appointment was so easy to book, my appointment was exactly on time. I highly recommend PlushCare and will share my experience with my family, friends, and co-workers. Thank you!
Bottom Line: Yes, I would recommend this to a friend
Posted on Jan 11, 2019
Great service, great doctor
First time using this service. I highly recommend it.
So convenient not to have to leave your home when you're not feeling well. My doctor was Dr. Lisa Dorsey; she was easy to talk to and took the time to listen. Very professional.
Bottom Line: Yes, I would recommend this to a friend
Our Promise to You
In order to safeguard you and ensure helpfulness and relevance, our compliance team manually assess every customer review before it goes live.
We have a zero-tolerance policy for fake reviews, and companies cannot control or alter any reviews at any time.