Power Legs Massager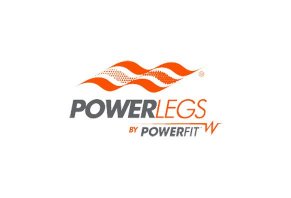 Research indicates that the vibration therapy that Power Legs offers could help your feet and legs but experts agree you can achieve the same results from walking.
Power Legs Massager Reviews - Can It Provide Relief?
HighYa is supported by our readers. When you buy something through a link on this page, we may earn an affiliate commission. Learn more.
Power Legs is an As Seen on TV foot and leg vibration platform that claims to use principles of acupressure to provide relief to your feet.
To use the device, you plug it into a wall and select the vibration intensity you want using the included remote. You'll then place your feet on the device's knobbed footrests.
This review examines the effectiveness of the concept used by Power Legs Massager to help determine if it's right for you.
Scientific Evidence for Vibration Therapy
Does vibration therapy actually help your legs and, if so, how can it positively affect your muscles and bones?
A study published in 2014 in the Journal of Clinical and Diagnostic Research focuses on vibration therapy as a solution for delayed-onset muscle soreness that athletes and non-athletes experience.
This muscle soreness, the study says, can result from a variety of conditions, some of which are related to aging. Decreased mobility can lead to leg muscles that get sore quicker because they aren't used to basic tasks like walking and lifting.
The research concludes that vibration therapy can help your muscles through "improved range of motion and increased blood flow under the skin, muscular strength, power and development."
However, the study concluded with the caveat that there hasn't been much research done in this area and more research should be done.
We heard the same thing from Elliott Upton, a personal trainer at Los Angeles-based fitness consultation company Ultimate Performance.
Elliott Upton, a personal trainer at Los Angeles-based fitness consultation company Ultimate Performance confirms that there is some evidence that vibration therapy can help your muscles but that there isn't enough research to provide a definitive guarantee.
"Exercise equipment or protocols using vibration are certainly not a new thing," Upton said. "But there is very limited research to show there is any real benefit or efficacy in using vibration therapies or equipment among the general, healthy population."
He said the existing research indicates blood flow and circulation could benefit from vibration therapy.
"Theoretically, the vibration may increase blood flow and circulation," Upton told us. "The benefits of increasing blood flow are better muscle health, nutrient delivery to sore muscles, and better recovery – but these can be achieved with more conventional and cost-effective means."
Those means include adding walking to your daily routine, getting seven to nine hours of sleep every night and staying hydrated.
Dr. Grayson Wickham, a doctor of physical therapy and founder of flexibility and mobility program Movement Vault, took a more positive approach.
Wickham told us multiple studies indicate that vibration therapy can:
Strengthen muscles
Increase growth hormone and testosterone levels in tendons
Decrease the body-wide presence of notorious stress hormone cortisol
The therapy can help "slightly increase bone density in elderly individuals," he said.
Wickham went on to tell us that long sessions of vibration therapy, however, can lead to muscle fatigue and decreased muscle force.
What all this tells us is that the research about vibration therapy is still forming, there aren't any specific rules or protocol for how much therapy you should receive depending on your age and other factors, nor is there a general medical consensus that vibration therapy provides consistent benefits.
Pricing and Return Policy
If purchase through the installment plan, you make four monthly payments of $39.99 plus one time fees of $14.99 for the trial free + $19.99 in S&H bringing your total to $194.94
If you don't cancel your trial by the end of the 30-day trial period, Tristar will charge you $39.99 per month for four months.
You can't also purchase the product in full bringing your total to $156.96.
In either case, Power Legs comes with a 60-day money-back guarantee that starts the day you get your device in the mail.
To process the return, you'll need to call (973) 287-5164 to get a return authorization number that allows you to return the item. You will be responsible for return shipping costs, which, based on the size of the device, may cost you more than $20.
The return address is Power Legs, 500 Returns Road, Wallingford, CT 06495.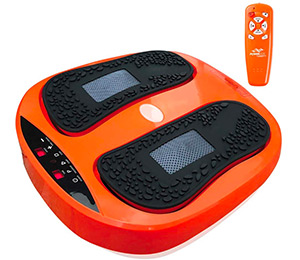 Buy Power Legs Massager from Amazon:
Power Legs Massager is also available on Amazon for $169.99 with free shipping.
The Bottom Line
There is some existing research that indicates vibration therapy could help you prevent or soothe sore muscles. Because of that, Power Legs has the potential to provide some of the benefits they claim it offers.
However, the study we read and the expert insight we received confirmed that research about this type of muscle therapy is thin. Therefore, you're left with somewhat of a gamble: Do you spend more than $150 on a device whose scientific support isn't that strong?
The information we gathered indicates that you may want to avoid Power Legs, as its price tag is high and presets a considerable cost for an unknown longterm outcome.
As an alternative, consider the advice that Upton gave. Adding walking to your daily routine is a way to increase blood flow and circulation, increase insulin sensitivity, and lower your cholesterol levels.
The main difference between walking and Power Legs, however, is that you may be seeking out a product like Power Legs because you can't walk or have a hard time doing that.
If you find yourself in that position but are concerned about the price of a new Power Legs, check with your health insurance provider or Medicare to find out if vibration machines are covered.
Total scam

By Nikita H.

,

Kansas City, MO

,

Mar 24, 2020
Verified Reviewer

Overall Experience:

If I could give a negative 5 I would. The TV program says that you can try it for 30 days for $14.99. I have already considered the extra cost for shipping and handling as well. I went to try and place an order on their website and the site was trying to charge me over $200, so I called the customer service. I was very calm and polite with the woman on the other end of the phone. She also told me it would just be $38.94 for the trial plus shipping and handling. After we get through the whole spiel of her trying to sign me up and sell me everything else under the sun and turning it all down, she still tells me my total is $176. I asked what happened to the $38.94, why so high? She say it's because of tax. "Wow, really," and I must be boo boo the fool or I was born yesterday.

Then she asks me to check my card because the order did not go through; but at that point, she had not even clarified with me that she was even processing my card, plus I was asking about the $176 which she did not have permission to charge. So I told her the payment is not going through because I did not put that much money to my card, that's why the payment is not going through, there's nothing wrong with my card. She asked me if I wanted to proceed with the order and before I could ask any questions she hangs up on me. Lol, what a joke. She really thought she had me.

People, please watch out for these info commercials that try to sell you things. Also, have a card that you can link to your bank account through a third-party app. I would also suggest that you have a lock on your card, so merchants can't just charge you whatever whenever they feel like it, for whatever reason they come up with in their sad pathetic mind. I never give these companies my actual bank card or credit card where I keep all my funds. That is none of their business, and I don't give companies access to all my money. I have a debit card through a third-party app so that if I wanna make a purchase I can just transfer over the exact amt so that if the merchant thinks they're going to get anything more they are sadly mistaken. You still have to be careful with that as well because I don't know how these third-party app are when it comes to filling disputes, and getting people their money back. But they definitely won't be able to charge me for an excess amount of money than what I already agreed to pay.

Bottom Line: No, I would not recommend this to a friend

---

Advertisement

---