Qsymia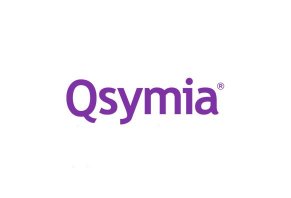 Summary
Qsymia is an FDA-approved prescription based medication that allegedly helps you lose weight by controlling your hunger when used in conjunction with diet and exercise.
Qsymia Review: Does It Work and Is It Safe?
Qsymia is a prescription medication that claims to offer weight loss by helping you control hunger and resist cravings.
It's no secret that obesity is a growing problem in the US. Nearly 40% of adults are considered obese, with a Body Mass Index (BMI) greater than 30. This condition is more like to affect minorities and those with a lower socioeconomic status.
As obesity rates appear to be climbing, there is an arms race in the medical, fitness, and wellness sectors to develop the most effective means of battling this issue.
Qsymia claims to be an effective part of a comprehensive weight loss plan. But does it work?
This review examines the safety and efficacy of Qsymia.
What is Qsymia and Does it Work?
Qsymia is an FDA approved prescription medication that, when used in conjunction with diet and exercise, claims to offer sustainable weight loss. This is thought to be possible by offering a blend of phentermine and topiramate in capsule form.
Phentermine
Originally approved in the late 50s to treat overweight individuals in a short-term setting, phentermine is the most commonly prescribed ani-obesity drug in the US. This medication is thought to work by suppressing appetite and increasing the activity of your sympathetic nervous system.
In 2010, treatment with 30mg of phentermine significantly reduced body weight over 12-weeks in obese individuals when compared to placebo. Treatment for longer than 12-weeks is considered an off-label use, and may warrant further investigation.
In a 36wk trial, 30mg of phentermine was associated with weight loss about 3x more than the placebo group, though less than 60% of patients completed the trial (see safety below).
Topiramate
Topiramate is often used to manage epilepsy and headaches. Initially discovered when treating these conditions, the weight loss effect mechanism of action remains unclear.
What is clear, is that weight loss is achievable with topiramate. Dosing at 64, 96, 192, and 384 mg/day all resulted in significant weight loss when compared to placebo. This was later confirmed in another trial, as well as a review.
FDA Approved Qsymia
In review of various combinations of currently available medications offered to treat overweight and obese adults, combining phentermine and topiramate was associated with the highest odds of achieving at least 5%weight loss.
Five clinical trials were largely responsible for Qsymia's FDA approval.
The Takeaway:
Qsymia contains phentermine and topiramate; each medication has been proven to be effective for weight loss in its own right. When offered together, and in conjunction with a calorie restricted diet, they offer the greatest potential for weight loss.
Is Qsymia Safe?
Though there is plenty of scientific support supporting the effectiveness of both phentermine and topiramate in managing, these medications are not without risk.
Phentermine
In an early study examining daily treatment with 30mg of phentermine in obese patients, less than 60% were able to finish the 36-week trial - highlighting the need to identify potential harm in long-term studies, as well as the importance of physician-guided use of this drug. Common side effects in this study were dry mouth, constipation, and headache.
Dry mouth and insomnia were noted more recently, and more dangerous side effects may include elevations in blood pressure or heart rate
Topiramate
Abnormal skin sensations, sleepiness, as well as decreased memory, concentration, and attention were the most common side effects in a study examining topiramate treatment at 64, 96, 192, or 384mg/day for weight loss. Twenty-one percent of those treated with topiramate left the study due to adverse events - this was nearly double the amount in the placebo group.
Topiramate is also known to negatively affect the eyes, kidneys, and is associated with an increased risk for birth defects.
Qsymia - Combination Treatment with Phentermine and Topiramate
Most commonly, abnormal skin sensations, dry mouth, constipation, altered sense of taste, and insomnia are described. Serious adverse effects like birth defects were also found.
For these reasons, Qsymia is sure to highlight both the need to be managed under the care of a physician while using this medication, as well as the potential risk involved. Their detailed breakdown can be found here, and we will summarize below.
Do not take with:
Pregnancy
Glaucoma
Hyperthyroidism
Monoamine oxidase inhibitor treatment
Risk for Abuse and Drug Dependency
The phentermine content makes Qsymia CIV federally controlled substance. This product has the potential for abuse or drug dependence.
Warnings
Qsymia states that a pregnancy test must be taken before, and during use. Heart rate, signs of depression, symptoms of increased eye pressure, mental ability, and blood glucose must all be monitored closely.
Adverse Reactions
The most common adverse reactions are abnormal skin sensations, dizziness, altered taste, insomnia, constipation, and dry mouth.
Medications That Have the Potential to Interact Negatively with Qsymia
Birth control pills
alcohol
blood pressure medications
Limitations of Use:
Safety regarding an increased risk for cardiovascular events, use with other weight loss products, and for use in those under age 18 is not yet known.
The Takeaway:
Qsymia is an effective weight loss option for overweight and obese patients. Though the most common side effects are relatively mild, the considerable risk does exist for those currently or planning to become pregnant, those on blood pressure medication, and those with a history of drug abuse.
Getting Started with Qsymia
Your doctor must send your Qsymia prescription to their certified home delivery pharmacy partner, MedVantx.
Qsymia does not offer telemedicine, so a trip to your provider is necessary. This may be a good thing as this medication requires working closely with your physician to monitor dosing, progress, and safety.
Qsymia recommends use along with a reduced-calorie diet and increased physical activity in adults with a BMI greater than 27kg/m2. Height and weight should be recorded at your doctor visit. Additionally, be sure to go over a detailed medical history and provide a list of medications for their review.
Dosages per capsule (phentermine mg/topiramate mg extended-release) are listed below. As this varies throughout treatment, management in conjunction with your physician is vital.
3.75 mg/23 mg - this dose is recommended for the first 2-weeks of treatment.
7.5 mg/46 mg - this dose is started at week 3, and continued if you have lost 3% of your body weight. After 3-months, your doctor may want to increase the dose if you've lost less than 3%.
11.25 mg/69 mg - this dose is started at week 13 if the weight loss has been less than 3%.
15 mg/92 mg - this is the top dose of Qsymia, started after 4 weeks of treatment at 11.25mg/69mg.
After your visit, register online (it may take 1 business day for your prescription to load), provide your payment and shipping info, complete your order, and wait 5-7 days for your Qsymia to arrive.
Once your prescription is in, the rest of the process should run smoothly.
What Does Qsymia Cost?
Qsymia Advantage offers pricing set at $98 across all doses. Whether a new patient or continuing treatment, your $98 order includes an additional 2-weeks of Qsymia - 44 days for the price of 30. You also have access to free materials that include nutrition education, physical activity recommendations, and motivational support.
They mention that insurance typically does not cover prescription treatments for obesity, though this may not be absolute. They provide a Medical Necessity Form that can be taken to your doctor visit to initiate a process that may allow from some coverage.
Are There Any Alternatives?
As Qsymia is a medication containing phentermine and topiramate, it can only be obtained through prescription.
Three other weight loss medications have been FDA approved over the last decade, all requiring a doctor's prescription: Belviq, Contrave, and Saxenda. Though these medications offer different formulations, working closely with your physician is necessary.
While Qsymia stresses the importance of use in conjunction with diet and exercise, diet and exercise alone is likely a good starting place, particularly for those who haven't done so regularly.
What Are Users Reporting?
Qsymia has a 7.6/10 rating in 326 reviews on drugs.com. Those rating their experience high cite weight loss success - as much as 55 lbs in a year. Even positive reviewers still mentioned experiencing side effects such as dry mouth, tingling in hands and feet, and even depression.
Negative reviews reported mainly a lack of results. One user described less weight loss in 3 months of using Qsymia, compared to one month of counting calories. He also noted needing to get glasses for new-onset blurred vision as a reason for discontinuing use.
The Bottom Line
Qsymia is a prescription-only weight loss medication that, when used in conjunction with diet and exercise, has a proven track record in overweight and obese individuals.
The most common adverse effects are abnormal skin sensations, dizziness, altered taste, insomnia, constipation, and dry mouth, more severe issues can occur.
Regular follow-up with your primary care physician is vital as this medication is not without risk and because dosing must be monitored over time.
Customer Reviews