StriVectin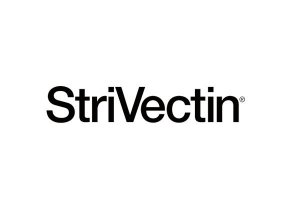 StriVectin's beauty products contain a proprietary ingredient based on vitamin B3, a well-researched anti-aging component. However, the company's high prices make it an expensive long-term solution.
StriVectin Review: Does It Work?
StriVectin is a skincare line best known for anti-aging formulations that use a variation of vitamin B3 to reverse the signs of aging on your skin.
StriVectin's unique ingredient is NIA-114. Researchers created NIA-114 to improve your skin and avoid the side effects of retinol, a popular ingredient in many anti-aging products.
As a company, StriVectin is popular. You can find their products at Macy's, Ulta Beauty, Walmart, GNC, and QVC.
In our review, we'll give an overview of StriVectin's product line because all of its products contain NIA-114. Then, we will examine NIA-114, discuss its efficacy and talk about possible side effects.
We will also present the company's prices for their various products as well as the return policy they have for products purchased on their site.
At the end of our review, we will give you our research-based conclusions about who StriVectin is good for.
StriVectin's Product Line and Loyalty Program
StriVectin has more than 55 various beauty products in the following categories on their site, all of which contain NIA-114:
Moisturizers
Serums
Eye and lip care
Neck care
Treatments/masks
Cleansers
Hand/body care
The advantage here is that, if the scientific evidence backs up the company's NIA-114 claims, then you'll get anti-aging benefits no matter which product you choose. Most companies selling anti-aging products limit their best active ingredient to certain serums or face products.
Additionally, StriVectin's broad line of anti-aging beauty products lends itself to repeat customers. If you're one of those customers, you can benefit from InnerCircle. This is StriVectin's rewards program. Your purchases earn rewards points you can redeem for discounts. Membership includes occasional free gifts and birthday point bonuses, too.
NIA-114's Scientific Efficacy and Side Effects
At the heart of StriVectin's product line is NIA-114, a variation of vitamin B3 ("niacin") created by a pair of doctors StriVectin employs to do research.
The doctors, Elaine and Myron Jacobson, have spent considerable time studying the effects of vitamin B3 on skin cancer prevention.
When they started their research in the early 2000s, you couldn't use a B3 skin cream because B3 caused flush skin when applied in its natural form. You might have been able to use B3 to strengthen your skin but you'd have to endure flushed skin to get the benefits.
The Jacobsons developed a type of B3—NIA-114—which changed the niacin molecule to provide skin-protecting benefits without producing the flushed-skin side effect.
StriVectin's website says NIA-114 has at least 30 studies backing up its ability to make your skin look younger.
However, those studies are virtually impossible to find. The best resource available to examine NIA-114 is a book titled, "Fundamentals of Cancer Prevention," in which the Jacobsons write a section about NIA-114.
They said the studies they conducted showed that NIA-114 helped firm up skin, increase moisture retention and protect it against UV exposure. Each one of these factors is important for keeping your skin looking young.
However, it's important to point out the research focused on skin cancer and skin suffering from skin damage. If you're simply trying to make aging skin look better, then the effects test subjects experienced isn't necessarily going to transform your skin.
As our medical adviser Dr. Jason Reed, PharmD, points out, a treatment's effectiveness for a specific type of damage (in this case, sun damage and skin cancer) doesn't mean it will be equally as effective for other types of damage (wrinkles from aging).
Because of this, we believe your best bet for getting good results from StriVectin's NA-114 products is using them to treat your sun-damaged skin.
As for side effects, what you experience is based on which StriVectin product you choose. NA-114 doesn't have any significant side effects. However, some of StriVectin's creams contain retinol, which can cause redness and peeling skin.
Pricing and Return Policy
StriVectin's pricing is complex because it has so many products. A good snapshot of their pricing is the top-10 list of the most popular products. Prices on those top-10 products ranged from $39 (DoubleFix lip plumper) to $139 (SD Advanced PLUS Intensive Moisturizing Concentrate).
Their popular SD and TL product lines range in price from $79 to $139 (SD) and $15 to $139 (TL).
The key takeaway here is that all of their products include the same proportional amount of NIA-114, a StriVecting customer service rep confirmed. When you pay more for a product, you aren't getting more NIA-114. Rather, you're getting more of other ingredients like collagen and, in some cases, retinol.
So, you're paying more for other ingredients that have substantial research behind them but you aren't receiving more NIA-114.
You can purchase StriVectin from retailers like Macy's, Ulta Beauty, Walmart, GNC or from the StriVectin website.
If you purchase directly from StriVectin, the company will provide refunds within 30 days of you getting your products as long as they're unopened or you haven't used much of the product.
How StriVectin Compares to Similar Anti-Aging Products
Finding the right anti-aging formula is a pursuit of what works best for your skin, in most cases. StriVectin's NIA-114 is what the company claims is the secret to their products' effectiveness.
The following comparisons analyze the difference in the main anti-aging ingredient in each product.
StriVectin vs. Olay Regenerist
Olay Regenerist is a popular anti-aging aging product often compared to StriVectin. Olay Regenerist uses niacin (niacinamide), too, but it's not the particular type of niacin you'll find in StriVectin.
Research shows that the ingredient can help acne, protect against skin cancer and help your skin retain moisture. These benefits are slightly different than NIA-114 but not so different that StriVectin is the clearly better choice.
StriVectin vs. RoC
RoC is another popular anti-aging product shoppers compare to StriVectin. What you'll notice is that RoC's formulations feature retinol, an ingredient that can unclog pores, prevent acne and provide nourishment for sun-damaged skin.
RoC's retinol has research-backed effectiveness but can cause skin peeling and redness. Also, a Proctor & Gamble study indicates that niacin-based products like StriVectin can show results after 12 weeks, whereas WebMD notes retinol products require 6 to 12 months to see the full benefits.
You'll most likely be happier with StriVectin or Olay Regenerist if your goal is to find the quickest solution for curbing signs of aging on your face.
Takeaway: Is StriVectin Better Than the Competition?
The comparisons above summarize your two options: niacin-based (StriVectin Olay) and retinol-based anti-aging solutions (RoC).
There is no clear evidence indicating StriVectin's niacin ingredient is any better or worse than Olay's. You'll find the greatest benefit from both products if you have sun-damaged skin. Retinol gives you the same benefit, too.
Price-wise, StriVectin's products are expensive compared to Olay and RoC
SD Advance, one of StriVectin's most popular products, is a face moisturizer that is more than twice the cost of an Olay Regenerist face moisturizer and nearly four times the cost of a similar product from RoC. We believe there isn't enough evidence to recommend you pay more for StriVectin.
The Bottom Line: Is StriVectin Worth It?
There is more than enough research to indicate that niacin-based ingredients like NIA-114 can help your sun-damaged skin. That being said, there isn't enough evidence that proves StriVectin is any more or less effective than other anti-aging products.
For you, this means shopping around for niacinamide-containing anti-aging products to find which product works best for your budget. If you can afford StriVectin and the brand intrigues you enough, we're confident it can provide positive results.
However, you'll most likely need to keep up your StriVectin regiment for three months to see noticeable changes.
---
Cure for medium to small acne scars

By Ben I.

,

Chicago, IL

,

Mar 27, 2020
Verified Reviewer

Overall Experience:

I first used the product back in 2003 on my very bad acne scars for 3 times a day for 6 months and the scars disappeared and never returned. My results were permanent, 17 years. I don't think there is anything else on the market that can do that. Plus they never talk about the ance scar cure? Why not tell the public the truth about your product, you would get more buyers. I think it does work for wrinkles because of the acne scar cure.

Bottom Line: Yes, I would recommend this to a friend

---

Very happy

By Chela C.

,

North Carolina

,

Oct 24, 2019
Verified Reviewer

Overall Experience:

I just received my sample and very happy with the product. I take my skincare very seriously. It's the only skin I'll have so have to get it right the first time. It goes on smooth, not oily feeling and has a nice light not overpowering sent. Looking forward to using for many more years to come.

Bottom Line: Yes, I would recommend this to a friend

---

Advertisement

---

StriVectin multi-action R&R eye cream

By Narmin H.

,

Toronto, Ontario, Canada

,

Sep 6, 2019
Verified Reviewer

Overall Experience:

It is the worst experience. It left my eyes irritated, itchy and swelling. I got it from Shoppers Drug Mart. The sellers are not professional and they are there just to sell the products. After a few days of using my family doctor told me to stop using it. I am frustrated with the result.

Bottom Line: No, I would not recommend this to a friend

---

Still crying

By Amber B.

,

Norfolk, VA

,

Mar 26, 2019
Verified Reviewer

Overall Experience:

For three straight mornings, I have woke up to huge bags under my eyes on top of my cheekbones. I used their StiVectin Advanced Retinol Night Treatment (I bought this at TJ Maxx) which says rub all over your face. I did not put it directly under my eyes but did on top of my cheeks. Then I used their 360 tightening eye cream (I bought this directly from their site). When used together it caused this. I look 10 years older then I did just 4 days ago. My mom saw me yesterday and asked if I was eating right. I had just seen her two weeks ago. I am STILL crying. All I can say is if this happens the first time you use it, then stop immediately. I pray my face goes back to normal.

Bottom Line: No, I would not recommend this to a friend

---

Advertisement

---

StriVectin destroyed my face like a second degree burn victim

By Ingrid L.

,

Toronto, Ontario, Canada

,

Dec 6, 2018
Verified Reviewer

Overall Experience:

DO NOT BUY the S.T.A.R. Light Retinol Night face serum. IT DESTROYED MY SKIN! I put it on during the night and the next day when I woke up my face and eyes are swollen, red, bumpy and itchy. I went to the office and all my colleagues asked what happened to my skin so I told them that this company's serum destroyed my skin. Now I am currently under my doctor's prescription drug to treat this. I had to take pills and apply a prescription cream.

When I submitted a review at StriVectin website, they reviewed my posting and decided not to post on their website. They also sell their products on Amazon and various other sites in which they pick and choose reviews to post. Since when does a skincare company become so sketchy as to choose what reviews to post. They are highly unethical for doing this. I have also called their corporate head office and complained and the customer service lady over the phone said I will not be taking legal action against them. Since when do they decide if they want a lawsuit or not? The customer decides on it.

I've also googled their previous lawsuits and it said they have false advertisement. I went to their Amazon site and saw this serum as stated "100% non-irritant formula," which is a complete lie. I also felt depressed about my skin and it affected me psychologically.

If there was a way to post pictures of my destroyed face on this site, I would have jumped at the chance, along with posting the evidence of the review posting rejected. I have also recorded the conversation of when I called the head office.

Bottom Line: No, I would not recommend this to a friend

---

The worst

By Nicole M.

,

California

,

Sep 6, 2018
Verified Reviewer

Overall Experience:

I have been using StriVectin anti-wrinkle for over eight months and there have been no changes. I took pictures before and then after eight months. Nothing has changed, and I paid $100.00 for it.

Bottom Line: No, I would not recommend this to a friend

---

I'm in it for life!

Darien, IL

,

Jan 15, 2018
Verified Reviewer

Overall Experience:

I can testify that I have used the original product since 2003. I am 72 years old, and most people think I'm 55. I can't tell you that my youthful looking skin is a result of StriVectin, but I can't stop using it now because I'm afraid that it is definitely due to my StriVectin. People ask me at cosmetic counters all the time "what do you use on your skin?" I don't buy the eye or neck cream. I use the original formula for face, neck and eyes. I can testify that it removed all my deep lines from my beast bone area (not sure what you call the area right below your neck). I'm in it for life!

Bottom Line: Yes, I would recommend this to a friend

---

There is no costumer service at Strivectin.com.

By Karen

,

RI

,

Jul 22, 2015

Overall Experience:

I purchased over $300 in products directly from Strivectin so that I would get the freshest products.

I was sold a couple of products with an expiration date that was too close to purchase. Called immediately to have situation rectified. Was told that they could not do anything about it and manager would call. Never did. I called again and was told that there is no way that I could know the expiration date. I offered to send a cell phone photo of products with date printed on box. 6 phone calls later, I give up. Their "customer service" representatives only argue with you and do not use reason.

Bottom Line: No, I would not recommend this to a friend

---