Arbonne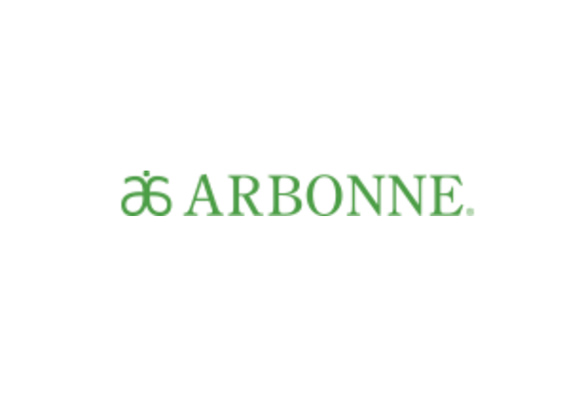 Summary
Arbonne is a direct sales company of health, wellness, and beauty products that employs a quarter-million independent consultants across the world.
Arbonne Review - Is It Worth It?
What Is Arbonne?
Arbonne is a direct sales company that focuses on "botanically-inspired" health and beauty products. You can purchase Arbonne products from independent consultants and have them delivered to your home.
This Swedish company has been in business since 1975 and currently employs more than 250,000 consultants globally.
The company claims to give customers a simple way to buy safe, healthy, and cruelty-free cosmetics and personal care products, and it promises to empower its consultants to make money managing their own business.
Are Arbonne products worth purchasing, and should you consider joining as a consultant? We'll answer those questions and more here.
What Does Arbonne Sell?
Arbonne's current product line contains more than 400 items related to skincare, bath and body, makeup, hair, and nutrition. Though it's possible to purchase products directly from the company website, most Arbonne sales come from Independent Consultants who sell to their friends or through home parties.
The company claims that all their products are naturally-inspired, free from animal products, and scientifically proven to work as described. Everything is tested in the company's private research and development facility before being released for sale.
Some of the brand's bestsellers include a Smoothing Facial Cleanser (listed for $44), Advanced Corrective Eye Cream ($62), Vanilla Protein Shake Mix ($77), Advanced Restorative Cream SPF 15 ($66) and It's a Long Story Mascara ($39).
Shipping costs $12.95 for standard orders. Before ordering online, you must select your consultant or request that the site selects one for you. This lets the consultant get credit for the sale and gives you a point person to direct all Arbonne requests in the future.
Each purchase comes with a 45-day money-back guarantee, though shipping fees are nonrefundable.
It's possible to save 20% off all purchases, earn free shipping on qualifying orders, and receive other perks like bonus products by joining Arbonne's Preferred Client Program. You'll need to pay an annual $29 registration fee, which is waived if you order at least $150 in merchandise when you sign up.
Are The Ingredients Safe and Pure?
Arbonne claims that all its ingredients are "pure, safe and beneficial". The company states that they use "botanically-based ingredients" in their formulas to combine the best of science and nature within the products.
Wording like this may lead you to believe that all Arbonne ingredients are organic or healthy, but these statements don't technically claim that and are instead an example of "healthwashing."
According to Dada Hunnes, a senior dietician and assistant professor at the UCLA Fielding School of Public Health, this is the practice of using deceptive wording to convince consumers that a product is promising more than it is from a health perspective.
For example, almost everything on the planet can be said to have botanical origins if you trace it back far enough. Arbonne isn't differentiating itself from other cosmetic brands in any meaningful way with this claim.
We chose two of Arbonne's bestselling products and assessed their ingredients to give you a summary of what you can expect from other products.
Bio-Hydra Gel Cleanser: Water, Cocamidopropyl Betaine, Glycerin, Sodium Methyl Cocoyl Taurate, Hamamelis Virginiana (Witch Hazel) Water, Sodium Lauryl Sulfoacetate, Coconut Acid, Salicylic Acid, Sodium Chloride, Sodium Sulfate, Benzoic Acid, Sodium Hydroxide, Citric Acid, Sodium Benzoate, Potassium Sorbate, Fragrance, Limonene
Shea Butter Hand Cream: Water, Capric Triglyceride, Stearyl Alcohol, Stearic Acid, Glycerin, Steareth-21, Dimethicone, Helianthus Annuus (Sunflower) Seed Oil, Sesamum Indicum (Sesame) Seed Oil, Steareth-2, Cocos Nucifera (Coconut) Oil, Butyrospermum Parkii (Shea) Butter, Aloe Barbadensis Leaf Juice, Allantoin, Tocopheryl Acetate, Tocopherol, Carbomer, Panthenol, Tromethamine, Citric Acid, Phenoxyethanol, Chlorphenesin, Potassium Sorbate, Sodium Benzoate, Fragrance
We researched these ingredients in the EWG (Environmental Working Group) Cosmetics Database, and few things stand out.
To start, cocamidopropyl betaine and sodium methyl cocoyl taurate are both derived from coconuts and are common ingredients in skincare products. Many other ingredients, including sodium sulfate and benzoic acid, are also naturally occurring, though they are most often created in a lab when used in cosmetics.
While the hand cream contains many plant-derived oils and butters, it also includes dimethicone, a synthetic polymer that acts as a barrier over the skin to lock in moisture.
The problem is that using products with dimethicone may worsen dry skin over time because it only masks dehydration rather than working to moisturize your skin.
Phenoxyethanol also is concerning, as it's classified as a skin irritant, and long-term exposure has been linked to organ damage. Though Healthline states that it's safe to use products with a 1% or less concentration of phenoxyethanol, you might be putting yourself at risk if you use multiple products with this compound.
We question its safety in an Arbonne hand cream designed for daily use.
Arbonne states that the fragrances they use are proprietary blends derived from botanicals and essential oils. However, this vague language doesn't tell us much about what they actually contain or what percentage of the fragrance comes from essential oils.
Overall, we don't think these ingredients differ much compared to what you might find in similar cosmetic brands. While nothing stands out to us as more dangerous than anything else available at the drugstore, we also don't think the ingredients live up to Arbonne's claims of pure, plant-based, and beneficial formulas.
You can check out the full ingredients list for all Arbonne products here.
Customer Reviews of Arbonne Products
Five HighYa reviews have left reviews on Arbonne, and they gave it an average ranking of 3.4 stars. These reviews are polarized, as three are five stars, and two are one-star. Here's a summary.
Safe, Cruelty-Free Products for Sensitive Skin: The positive reviewers reported that they loved certain Arbonne products for use on sensitive skin and that they appreciated that the products were vegan and not tested on animals.
Anti-Aging Benefits: One reviewer wrote that she had used Arbonne anti-aging products for ten years and that they successfully reduced her wrinkles and made her skin look younger.
May Cause Skin Irritation: One user said she developed red patches around her face when using an Arbonne cleanser, moisturizer, and toner. Another reported that her normally healthy skin became puffy and blotchy after applying Arbonne products.
Reviews are similar on BestCompany, where Arbonne has earned 3.9 stars after more than 40 reviews.
How Much Money Can You Make With Arbonne?
It's possible to sign up to be an Arbonne independent consultant through the company website. You'll need to pay a $49 registration fee that renews annually for $29, though the cost is often reduced or waived for Preferred Clients or anyone who meets a specified purchase minimum.
As a consultant, you can make a commission off the Arbonne products you sell, by recruiting others to become consultants, and from the products that your recruits sell. You'll also receive 35% to 50% discounts on your personal Arbonne orders and have opportunities to earn bonuses and rewards like cars or vacations through company incentive programs.
This sounds great in theory, but can you actually make money from Arbonne?
As with many MLM companies, a small minority of Arbonne employees seem to be earning much, if any, money. According to the company's 2018 income disclosure, the average independent consultant who had earnings that year made $839 over the year, and the bottom 50% averaged $18.
Note that these figures don't account for expenses or personal purchases from consultants, and it's not factoring in the numbers from those who lost money over the year.
The picture doesn't get prettier for those who climb the ranks, as Arbonne area managers averaged $18,372 in profits, which comes to about $350 a week. 91% of all Arbonne employees will make less than this, meaning that very few are making a full-time income from Arbonne.
Many Arbonne sellers are instead likely losing money, as the company requires consultants to buy a certain amount of product on a monthly or quarterly basis to maintain their status. If they can't sell it, they are out the cost.
The Difference Between MLMs and Pyramid Schemes
According to Diffen.com, there are some key differences between pyramid schemes and a multi-level marketing program like Arbonne.
To start, pyramid schemes are fraudulent businesses where money is primarily made from recruiting others to be sellers, rather than selling products. While MLM's also focus on recruitment, commissions are also paid to distributors at multiple levels when sales are made.
Pyramid schemes often disguise themselves as MLM's, though only a few people at the top will make money. MLM's differ because tangible products are sold and companies will usually buy back products from its consultants.
However, this doesn't mean you won't lose money selling with an MLM. Even legal companies with this model often make the bulk of their profits through recruitment, and a small fraction of these employees tend to make money consistently.
We should note that Arbonne was the target of a 2017 Class Action Lawsuit that accused the company of being a pyramid scheme.
According to this lawsuit, the Texas-based plantiff's accused Arbonne of acting as a multi-level marketing enterprise while the bulk of their revenue was generated from "conning Arbonne's thousands of individual distributors".
This lawsuit was dismissed in the spring of 2018.
The Bottom Line: Is It Worth It?
Whether you are interested in Arbonne products from a health perspective or as a way to establish your own business, we think you may need to look elsewhere.
Let's start with the products themselves. Arbonne makes some bold but empty claims about the safety and purity of the ingredients in their products. The end result is that you will pay more for products that aren't meaningfully different than others available.
Consider the Shea Butter Hand Cream that we mentioned earlier. It costs $20 for three ounces. That's close to twice the cost of similar shea butter products we saw listed on Amazon from other natural-inspired brands like Trader Joes and Burt's Bees.
While the ingredients between each product differ, there's nothing in the Arbonne cream that stands out to us as making it worth such a comparatively high price.
While the cost goes down for Arbonne products if you are a Preferred Client or independent consultant, you'll need to factor in the annual membership fees to determine if these savings are worth it.
Next, let's consider the profit potential from selling Arbonne. Though some Arbonne sellers are making close to a full-time income, the 2018 Income Report referenced earlier shows that is far from the norm.
It's unrealistic to start selling for Arbonne—or any other multi-level marketing business—with the expectation that you will make money. But that's not to say making a profit is impossible.
"You can make money with companies like Arbonne," Bob Minhas, a small business consultant who has worked with more than 500 entrepreneurs, told us. "However, [success] requires a business plan just as with any other business. It also requires full-time dedication and some business education around customer acquisition and customer retention."
Minhas suggests looking beyond the marketing material Arbonne provides if you want to make money selling this brand.
"You will find MUCH more success if you already have an established network of people who fit the demographic that Arbonne serves best," he shared. "Ignore the training provided and find leaders outside of the company who can help you understand how to make product move."
Becoming an Arbonne consultant makes sense if you already love the products and want to take advantage of the seller discount. If you wish to make easy money by working from home, we suggest looking elsewhere, preferably far outside the MLM framework.
Customer Reviews
Posted on Feb 12, 2020
I like how soft my skin is but not how dry it is for the expense.
I am 63 years old. I bought Arbonne re9 and have been using it for over 3 weeks. My skin is dryer and I have bags and wrinkles under my eyes which I have NEVER HAD. I like how soft my skin is but not how dry it is for the expense.
Bottom Line: No, I would not recommend this to a friend
Posted on Jun 26, 2018
It's fantastic for what it is!
It's so easy to buy a lot of these products and only use a few. It's definitely important to be selective. I personally have found that it's working wonders for my sensitive skin. I also love how it's vegan and doesn't test on animals. Compared to store brands, this is very high-quality stuff (the products I've tried, anyway). I love the eco-friendly message too! All around 5 stars from me!
Bottom Line: Yes, I would recommend this to a friend
Posted on May 5, 2018
Arbonne products
I regret ever putting this garbage on my face. I do not have sensitive skin. I went to an Arbonne party two days ago. My face is still puffy red and blotchy! I always have nice brown flawless skin! I'm so mad.
And these people don't care about you, all they want is some sucker to buy their crap and join their scam.
Save your money and your skin. Baby lotion and coconut oil is the way to go. Puffy eyes, cold cucumbers. Forget this crap!
Disgusted! Grrrr.
Bottom Line: No, I would not recommend this to a friend
Posted on Jul 27, 2017
Arbonne anti-aging really works!
I've been using Arbonne's RE9 Advanced anti-aging line for about ten years now, and it really did take away most of my wrinkles and made me look a lot younger! My skin feels great because I also use the makeup and it can breathe. I liked it so well and received so many compliments on my skin that I started sharing it with others.
The information contained in this article is EXTREMELY out of date and was not correct in 2006 when I started using it! All of the ingredients are listed and freely available on the website. Arbonne self-regulates according to European standards, which ban about 1200 chemicals in personal care products. The U.S. bans only about 10. Arbonne is vegan, gluten-free, and never in its history was tested on animals. It is only tested on human volunteers.
I'm a breast cancer survivor, and it is important to me to be able to use products that are as free of harmful chemicals as possible. That is why I use Arbonne. The fact that it worked on my skin to take away wrinkles is a real plus!
Bottom Line: Yes, I would recommend this to a friend
Posted on Jun 25, 2015
Great Results
I use Arbonne products daily and my mom is a consultant. Everyone's skin is different and we all react to things differently. You may have sensitive skin while someone else may have combination skin or whatever the case may be.
I suffer from Acne and have tried everything from eating better. Acne laser treatments (which has helped a ton) and Chemical Peels which have also helped with some scarring from the acne but since I have started using the RE9 line, my skin has gotten a lot better.
I have had no reactions at all to the products and would definitely recommend trying it at least. Not just for a week either, ask someone for a couple sample packs and if need be ask to try a couple different products.
Bottom Line: Yes, I would recommend this to a friend
Posted on Jun 23, 2015
Very bad result.
I was recently offered the RE9 range to trial for 4 days and it consisted of the cleanser, moisturizer and toner, after three days I got red patches around my mouth this was back in November 2013 and they are still there. I am very disappointed with this product and wouldn't recommend it to anyone.
Bottom Line: No, I would not recommend this to a friend
Our Promise to You
In order to safeguard you and ensure helpfulness and relevance, our compliance team manually assess every customer review before it goes live.
We have a zero-tolerance policy for fake reviews, and companies cannot control or alter any reviews at any time.