doTERRA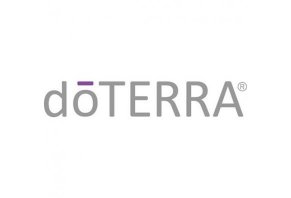 Summary
doTERRA is a network marketing company that sells essential oils and wellness products. Despite their relatively premium pricing, we recommend buying from this brand, though it's less of a good deal if you join as a distributor hoping to earn an income.
Pros
The brand's essential oils earn good reviews from users for quality
Rewards program lets you save 25% per order
Extensive product selection beyond essential oils
Cons
All oil certification standards come from the company
Higher prices than the competition
You are unlikely to make significant money as a distributor
doTERRA Review: What You Should Know
doTERRA is a Utah-based essential oil and natural wellness company that operates through a direct sales model of network marketing. The company claims to have gotten its start when a group of healthcare and business professionals strove to create a brand that would let more people connect with the benefits of essential oils.
Today, the company, whose name comes from the Latin phrase "gift of the earth," sells a variety of essential oils, both as single-source scents and blends. It also offers other personal care and supplement products that range from skincare items to weight loss shakes.
The brand claims to be unmatched in regards to oil quality, to the point that it created a new standard: CPTG Certified Pure Therapeutic Grade®.
Are these oils worth the hype, and should you consider selling for the company? This analysis will help you decide whether this is the right option for you.
How doTERRA Tries to Be Different
doTERRA claims to control every stage of essential oil production by sourcing, testing, manufacturing, and distributing all of its essential oils to over five million customers in more than 18 international markets.
The company's self-created quality standard, CPTG (Certified Pure Therapeutic Grade), "includes a rigorous examination of every batch of oil, along with third-party testing to guarantee transparency" and ensure each bottle is free of contaminants or synthetic fillers.
According to the company website, this requires a three-part testing process that includes immediately after distillation, within the doTERRA production facility, and then again when the oils are packaged before they are shipped out.
While this triple-testing standard sounds impressive, it's important to keep in mind that its doTERRA's own attempt to differentiate itself from other essential oil sellers.
There isn't a regulatory agency that oversees these kinds of products, so there's no outside regulation for doTERRA's products beyond what the brand tells us about them.
Likewise, "therapeutic grade" is simply a marketing term and conveys nothing meaningful about an essential oil's quality. Any brand can legally use the phrase, even if their products are cut with cheaper oils or synthetic fragrances.
Product Line
doTERRA's product line changes frequently, but this list will give you an idea of available options:
Essential Oils
doTERRA sells a variety of single oils and proprietary blends at various price points. Most sizes range from 5–15ml, and you can expect to pay between $13–$150 per scent, though some, such as rose oil, can be upwards of $300.
The brand's scent blends combine two or more types of oil into fragrances that purportedly have specific benefits. Examples include Calmer ($25.33/10ml), DigestZen ($44/15ml), Balance ($28/15ml), and more.
Personal Care Products
doTERRA personal care products fall under categories for skin, body, and hair care, as well as specialized spa treatments. You can purchase these products individually or in collections at a discount. Most contain essential oils to some capacity, and the products range from $9–$86 each.
Supplements
This direct marketing company sells supplements focused on a range of issues, including weight management, daily health, better digestion, women's nutrition, and child-friendly formulas. Some are sold food-grade essential oils, while others are softgels, powdered shake kits, and supplemental greens.
Plan to pay between $37–$119 per product, while weight loss kits containing multiple products are around $265.
Kits and Collections
doTERRA's specialty kits are designed for a variety of interests. You can purchase collections of best-selling oils or oils based around specific wellness goals.
It's also possible to buy enrollment kits with the necessary supplies needed to get started with essential oils. There are also package deals designed to help you improve your doTERRA selling business.
Prices vary based on how many oils are included in each kit, but some are priced over $900.
Pricing and Return Policy
You can purchase doTERRA products directly off the company website. Checking out as a guest requires you to pay full retail price.
Alternatively, you can become a doTERRA member (called a Wellness Advocate) for 25% off your order and receive other incentives like a $35 starter kit and points that can be redeemed for bonus products. This membership costs $35 and also gives you access to business and product tools to help you sell products to others.
You'll also gain access to doTERRA's auto-ship program, which lets you receive favorite products every month and earn back 10 to 30% of the total purchase price as points that can be redeemed for free products.
Once you become a member, the annual renewal fee is $25, and you will receive a free bottle of peppermint oil as well (retail value $27.33).
Economy shipping is $3.99 per order, regardless of size.
The return policy varies based on several factors:
Open product, returned within 30 days of purchase: 100% in-store credit or 90% refund
Unopened product, returned within 30 days of purchase: 100% in-store credit or 100% refund
Unopened product, returned within 90 days of purchase: 100% in-store credit or 90% refund
Unopened product, returned within a year purchase: 90% in-store credit or 90% refund
In cases where you receive the wrong product, or it arrives damaged, doTERRA will replace it or give you its equivalent value in-store credit, so long as you submit it as a return with 15 days of receipt.
doTERRA Rewards Program
doTERRA offers an optional Loyalty Rewards Program (LRP) for those who want to sign up for recurring monthly orders. You can customize each month's order and receive reward points that can be redeemed for bonus products.
The total reward points you acquire will depend on your total Product Volume (PV) levels. Each doTERRA product has an assigned PV level, and you can earn these points by both buying products or making sales within your network. You need at least 1 PV per month to remain in the LRP, at least 50 to begin earning points, and 125 or more to receive doTERRA's free product of the month.
The longer you stay eligible within the program, the higher the percentage of points you can earn each month for qualifying purchases.
Selling doTERRA: Is It a Good Idea?
For many people, a primary appeal of doTERRA is the promise that the company will help them run their own profitable business from home. The company operates through a direct selling model that allows anyone to sign up as a distributor and grow their customer network.
To sell doTERRA, you'll need to sign up to be a Wellness Advocate. This gives you the following advantages:
Purchase all products at wholesale prices (25% off)
Participate in the Loyalty Rewards Program
Earn commissions on all sales
Receive free product with annual membership renewal
Receive a personal doTERRA website for facilitating sales
Access doTERRA business tools and reports
Enroll other doTERRA members and make commissions off their sales
Wellness Advocates can earn two main types of commissions: Primary and Secondary. Primary commissions are paid out monthly, and fall under the following categories:
Retail Profit: Earn 25% commission on all products sold at retail price
Unilevel: Earn a commission percentage when Wellness Advocates you recruited (or who were recruited by your recruits) make sales.
Power of 3: Earn a monthly bonus based on your order types, Personal Volume, and Team Volume sales.
Leadership Tools: Qualified Wellness Advocates get a percentage of doTERRA's monthly Commissionable Volume.
Secondary Commissions are paid weekly. The primary method is Fast Start, which is a bonus paid out when you enroll a Wellness Advocate who places orders within their first 60 days.
This commission structure shows that doTERRA operates similarly to most multi-level marketing companies. You'll make money from personal sales, but the best way to turn a profit is to recruit others to sell the products under you so that you earn a percentage of their commissions.
And like most MLM companies, this strategy tends to only be profitable for those at the top of the line.
The doTERRA 2018 Opportunity and Earnings Disclosure indicates that about two-thirds of Wellness Advocates remain at entry-level status. Just over half of these Advocates earn any commission at all and those who do average $380 a year.
The next level of doTERRA associates, called Builders, average between $708–$1,156 per year, and even the highest tier of Builders, making up the top 2% of all doTERRA sellers, average only $10,507 per year.
The final 1% of earners are classified as Leaders, and while some reach Presidential Diamond status where average annual earnings total $1.2 million, more than 60% are averaging less than $30k annually.
As this data shows, only a fraction of 1% of all doTERRA Advocates are earning what could be classified as a living wage, and that's not accounting for any business expenses or the personal product costs associated with maintaining active status each month.
We'll say it another way—join doTERRA's Advocate team if you want discounts on your own essential oils, but don't join if you think it's your ticket to getting rich quickly while working from home.
Analysis of Customer Reviews
Here at HighYa, 11 readers have left reviews of doTERRA, averaging 2.5 stars out of five. We've summarized their comments below, along with those from Influenster, where the brand averages 4.7 stars after more than 900 reviews.
Common Compliments:
Many users successfully used the oils and supplements in place of medications for cholesterol and sleeping
Company is easy to work with for many people
Some claim the products successfully helped them ward off sickness
Each bottle lasts a long time
Common Complaints:
Some oils spilled while shipping
More expensive than alternative brands
Difficulties with the return process
Slow shipment times
Some users had side effects to the oils/supplements
Popular Alternatives to doTERRA
| | doTERRA | Young Living | Plant Therapy | Rocky Mountain Oils |
| --- | --- | --- | --- | --- |
| Oil Certifications | Certified Pure Therapeutic Grade | Seed to Seal guarantee (the brand's own certification standard) | All oils tested with GC-MS testing | All oils tested with GC-MS testing |
| Pricing System | Wholesale pricing (25% off) available to Wellness Advocates | Wholesale pricing (24% off) available to members | All oils can be purchased in a variety of sizes ranging from 5–100ml | Straightforward pricing on the website, most oils available in a variety of sizes. Subscribe to save up to 15% |
| Rose Oil | $366.67/5ml | $251.32/5ml | $29.95/5ml | $199.95/5ml |
| Peppermint Oil | $29.33/15ml | $28.95/15ml | $7.95/10ml | $16.95/15ml |
| Lemongrass Oil | $13.33/15ml | $15.13/15ml | $6.95/10ml | $10.95/15ml |
| Lavender Oil | $30.67/15ml | $31.91/15ml | $16.95/10ml | $22.95/15ml |
The first thing to notice about these brands is that both doTERRA and Young Living are network marketing companies, while Plant Therapy and Rocky Mountain Oils operate under traditional e-commerce platforms.
This means you'll save a lot of money on your orders if you sign up for doTERRA's or Young Living's membership programs, but these come with more commitments than making a standalone purchase from the other sites.
However, it's not clear whether either Young Living or doTERRA offers many advantages for this extra commitment. Both of the other brands were less expensive per product.
While your first thought might be that Plant Therapy manages these lower prices by selling inferior oils, the company seems to offer the same level of certification and purity guarantee as the other two.
It's also the only company to sell certified organic oils. Each bottle of Plant Therapy oil even comes with a batch number that lets you look up its specific testing reports.
Deciding which company to commit to depends on your interests. If you want to buy your oils without any further brand commitment, Plant Therapy or Rocky Mountain Oils offers that.
Those looking to join an essential oil loving community and who plan to purchase enough products to qualify for loyalty programs may want to consider one of the network marketing brands instead.
The Bottom Line
doTERRA's essential oils have a loyal following, and the company has extensive product variety and relatively flexible return policy.
The company's quality guarantee is entirely internal and isn't verified by outside regulations. That's not unusual in the world of essential oils, but it makes these oils sound like they have gone through more objective testing than they have.
Another thing to consider is that these oils are significantly more expensive than competitors. Even when accounting for wholesale pricing (which will cost you at least $25 a year), the prices tend to be higher than what you'll pay for other brands.
Finally, we recommend you avoid joining doTERRA's Wellness Advocate program with any intention of making real money. The company's income disclosure statement shows that your chances of making a profit are slim to none. Join if you want the product discount, but not if you're looking for a profitable way to work from home.
Customer Reviews
Posted on Nov 16, 2020
doTERRA is the best wellness organization to partner with
Using doTERRA essential oils and their products have made an impact in how I care for myself and my family's health. It had helped us become very conscious with how we live, and helped up make intentional healthy choices.
Length of Use: 2+ years
Bottom Line: Yes, I would recommend this to a friend
Pros and Cons
Support and education about wellness
Integrity of the company
Their mission to help poor communities around the globe
Their charitable and humanitarian work to help the needy
Products are pricey
Posted on Oct 21, 2019
Sloppy service
Ordered US products from Utah 12 days ago.
They split my order without telling me and one of my shipments is lost.
They are so ignorant that I have to keep telling them that it is their job to sort this out, not mine. I still don't have my products and they were for a client who was going away. They keep brushing me off and telling the same crap over and over.
VUSA will be reversing my payment if they don't smarten up. Pathetic MLM with useless sponsors.
Bottom Line: No, I would not recommend this to a friend
Posted on Jun 21, 2019
Proven track record of 5 years!
I have been using doTERRA supplements and oils for 5 years - I do not and have not ever sold products retail. I am off of cholesterol meds (they didn't work anyway) and blood pressure meds (2 different ones and the bottom number was never lower than 90!) and sleep meds - read the side effects - scary! I am able to fight viruses when they attack (find a med for that!) and have had the best customer service in the world. When I get products shipped that have had the box damaged I get products replaced...even though it was the post office or UPS fault! This has been a life-changer for my family - if for no other reason - my dad's doctor said he would be dead in 6 months - he lived another 5 years with the quality of life and was able to get off oxygen!
Bottom Line: Yes, I would recommend this to a friend
Posted on Jan 5, 2019
Return policy
I obtained some oils as part of a wellness program. I decided not to use them and wanted to return them unopened and in a timely manner. It took me one month and eleven emails just to get a return number. The excuses mounted from the "representative." Finally, I mailed the oils back and still no response and no email. Seriously, very very unprofessional corporate behavior.
Bottom Line: No, I would not recommend this to a friend
Posted on Dec 17, 2018
Horrible customer service
Extremely disappointing customer service after I've spent thousands of dollars on their website in the past year. After I moved, they shipped my order to the wrong (non-existing) address due to the bug on their own website form. To my immediate request to edit the address, they said it was too late. I had to wait three weeks (!!) for the order to ship across the country twice and return to them before they even considered returning my money. They never ever followed up with me, so I had to constantly email them checking on status. Just terrible!
After three weeks of me bugging them, they finally initiated a partial return, and I am still waiting for the rest of the money. I am absolutely speechless and disgusted by their lack of professionalism. There was no admitting of their fault, no apology, no follow up, no escalation of a case and no survey about my customer service experience. In our day and age, this is just unacceptable.
Bottom Line: No, I would not recommend this to a friend
Posted on Sep 7, 2018
Too bad zero isn't an option
Do NOT do business with this company. You can buy good quality essential oils at Sprouts! For half of the price! I have used essential oils for 20 years, buy good quality oils cheaper AuraCacia you can trust.
So a representative told my husband that their Copaiba was more effective than CBD cream prescribed by his doctor and approved by the State Health Dept. He thought he would try it...so it was low on stock, but IF he bought a $275 kit, he could have it.
The representative couldn't cancel the order, he had too. But she couldn't give him the phone number...?
So, I called this unethical, immoral and probably illegal operation.
They stopped the order, scamming old men is terrible. They refunded the money and now there's a termination of a contract to sign. WHAT? Real companies just sell products and let you return them.
This company seems to think that there's an unknown legal contract, complete with a policy manual, if you buy from them. Do not buy their oils; the prices are double and triple normal prices.
Bottom Line: No, I would not recommend this to a friend
Posted on Oct 6, 2017
Best MLM ever, seriously.
I have been with doTERRA for a little over a year now, and I have had ZERO complaints about the company. I live out of state from where they ship things from so I have to wait for the product to get to me. I have encountered multiple items ruined in transit, but doTERRA has always been more than happy to re-send me the broken item.
Please consider this company if you ever decide to join an MLM. They are fair, friendly, and generous in every aspect.
Bottom Line: Yes, I would recommend this to a friend
Posted on Sep 13, 2017
Deep Blue supplements
I have rheumatoid arthritis, and someone gave me a bottle of Deep Blue dietary supplements. They made my muscles tense up so so so bad that it was hard to move. It felt like my muscles were being eaten away by something. I wanted to make sure it was this supplement, so I tested it. I stopped taking them, and I finally felt better after three days, then I took them again and sure enough, I experienced more pain than I have ever felt in my life.
Please DO NOT take oils internally. doTerra says it is ok, but it NOT. They are way too concentrated to take internally. My girlfriend was taking Frankincense and On Guard internally the correct way, and she had to have her spleen removed. This is not ok doTerra. You suck, and I hate you. I think maybe you should stick telling people to use oils externally.
Bottom Line: No, I would not recommend this to a friend
Posted on Feb 27, 2017
Amazing products, amazing customer support!
I learned about doTERRA from a home party where I attended and found out about their lifelong vitality supplements and how they might give me some relief from my inflammation in my back from arthritis.
I decided to become a distributor to purchase the products at wholesale prices, and purchased a starter kit that had the vitamins in them. I took their vitamins for six weeks and realized around that time that my back pain was completely gone. I take these supplements every day and I have found that if I skip a day or two the pain comes on fiercely. Many people that I know and love are using the supplements and have excellent results with them. And those that are suffering from fibromyalgia pain, Reynards disease, and other miserable pain situations have had relief from these supplements.
The ingredients are amazing, and the price is not that bad. If you tried to purchase individual ingredients of what is in these, it would cost you hundreds of dollars (which I used to do), and I never had any results in controlling my back pain other than using narcotics. I highly encourage this site to review the lifelong vitality supplements; you will find that they are a very fair price for a high-quality nutritional supplement.
Bottom Line: Yes, I would recommend this to a friend
Posted on Dec 27, 2016
Better health
A year ago I attended a class on essential oils and bought a starter kit from Doterra. I have since added to my collection of essential oils as I began studying the different uses for the different ailments. Since using their On Guard I have not become ill with the colds and flu, using their blends of In Tune has helped my focus. My sister used Doterra oils and made a bug repellant that was not toxic, smelled wonderful, and very effective. I had no bug bite after a hike in the woods. l would definitely recommend these oils.
Bottom Line: Yes, I would recommend this to a friend
Posted on Feb 7, 2016
Worst customer service, EVER.
DoTerra has the worst customer service ever compared to other direct selling MLM companies. After two days of getting the run around regarding a defective item, my issue was not resolved and I was informed that it was my problem. Stay away from this company.
Bottom Line: No, I would not recommend this to a friend
Our Promise to You
In order to safeguard you and ensure helpfulness and relevance, our compliance team manually assess every customer review before it goes live.
We have a zero-tolerance policy for fake reviews, and companies cannot control or alter any reviews at any time.