Dollar Shave Club vs. Harry's vs. ShaveMOB: Which Men's Shave Club is Best?
We compare four popular men's shave clubs: the Dollar Shave Club, Harry's, ShaveMOB, and Gillette for a definitive guide on which one offers the best savings and smoothest skin.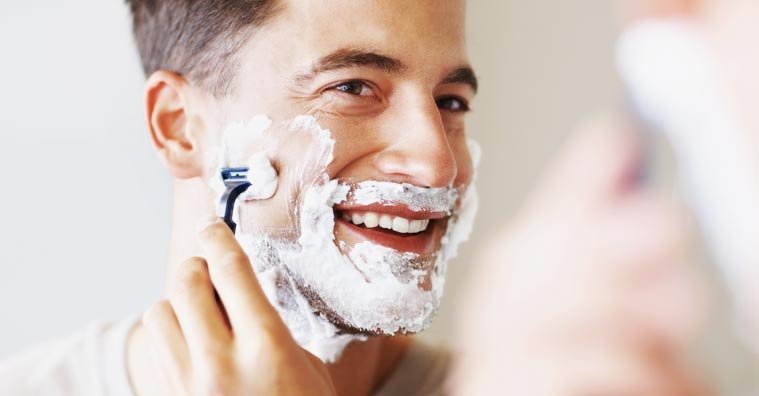 In 2011, Dollar Shave Club launched a monthly razor subscription that promised men a discount on high-quality blades delivered right to their door.
Their pitch aimed a one-two punch at well-known razor brands: Not only could men avoid the inflated prices of refill cartridges, but you also wouldn't have to waste precious time milling around the store, waiting for an employee to mosey up with the cartridge rack key so you can get on with your purchase.
For men, who make up about 70 percent of the razor market in the U.S., Dollar Shave Club's promise was a hit. The company now boasts over 600,000 subscribers. But their success has inspired competitors to enter the monthly razor subscription ring—each offering something slightly different.
To find the best men's shave club, we'll break down important razor features before exploring your shave club options.
What Features Make for the Best Wet Shave?
A classic straight edge razor might be Bond's shaving tool of choice, but modern angled blades make it easier to cover all the curves of your face while minimizing nicks and cuts. Here's how additional features make a difference:
1. Multiple Blades Make for a Smoother Shave
The goal of a good shave is to remove hair from your face while minimizing irritation. To do so, a quality shave cream or gel is important, but so is limiting how many swipes it takes to create a smooth surface.
That's where multiple blades come in. The more blades a razor head has, the better it can catch all those tiny hairs that might otherwise be passed over—up to a point.
How Razor Blades Work in Pairs
To achieve a close shave, you need to cut hair below your skin's surface. To do so, blades work in pairs. The first blade is blunt—it hooks each hair above the surface. As you pull the razor across your face, the blunt blade pulls hairs forward and up.
The second, sharper blade comes up behind the first and slices each hair at its base. Once shaved, the remainder of the hair retreats back into the follicle for a time that depends on your personal rate of hair growth.
So, How Many Blades Are Best for a Men's Razor?
The minimum number of blades needed to get a close shave is two. Razors with four blades simply repeat the process: Blades one and three are blunt, while two and four are sharp.
However, experts say that anything over two blades might be unnecessary, and anything over four is overkill, especially if you're prone to nicks and cuts or irritation. Those with thick, coarse facial hair might appreciate the double-shave achieved by four blades, but it certainly isn't best for everyone.
Bottom line, make sure that your razor cartridge has at least two blades, and everything beyond is up to personal preference.
2. A Pivoting Head Hugs the Curves of Your Face
Shaving is a tricky task in that you're not mowing a flat lawn. Your face has topography, meaning that even real men have curves—at least around your chin and upper lip.
The best way to tackle the varying angles of your face and neck is with a razor's pivoting head, which allows the cartridge to slightly shift in angle as it encounters resistance from those fleshy areas you'd like to remain attached to your face.
Another benefit of a pivoting head is it has an easier time gliding over small bumps in your skin that grow up around each protruding hair. By adjusting its angle slightly, a pivoting head can further reduce your risk of cuts and nicks.
Comparing Men's Shave Clubs: Dollar Shave Club vs. Harry's vs. ShaveMOB vs. Gillette Shave Club
These companies claim that their products trim your costs without sacrificing quality. To find out which comes closest to delivering the clean, close shave of your dreams, we compared four men's shave club contenders.
Dollar Shave Club
The Dollar Shave Club (DSC) was the first to promise a better shave delivered to your door. The company offers three different types of razor cartridges at three different price points.
First-time customers have the chance to try a one month supply of their service for just $1, which gets you four cartridges of your choice, plus the applicable razor handle—both shipped for free. Choices include:
The Humble Twin: A two-blade razor with a lubricating strip and pivoting head. Comes with a lightweight, plastic handle, and five refill cartridges per month. Price is $3 monthly ($1 for five cartridge fills, $2 for shipping).

The 4X: A more advanced razor with four blades. It's designed with a lubricating strip, full, 90-degree pivot head, and a wide-open back for a fast, easy rinse. Comes with 4 refill cartridges per month. The price is $6 monthly (free shipping).

The Executive: DSC's top-end razor features six blades and a trimmer edge for hard-to-reach places. It also features a lubricating strip and full, 90-degree pivoting head. Comes with 4 refill cartridges per month. The price is $9 monthly (free shipping).
Each month after your initial order, you'll only receive replacement cartridges. Shipping continues to be free for their medium and top tier cartridges but costs $2 per month for the base model.
Beyond the stated monthly costs, Dollar Shave Club promises that there are no hidden fees and no commitments. You can even control how frequently your orders ship, cancel your membership anytime and, if you're not happy, receive a 100% refund for your order.
ShaveMOB Shave Club
ShaveMOB claims to deliver a great shave at 70-percent savings when compared to drug store purchases. Unlike Dollar Shave Club, ShaveMOB doesn't automatically send you refills.
Instead, you pick your razor rig, choose how large a supply you want to buy, then it's up to you to reorder when you start to run low. Here are ShaveMOB's options:
The Baby Face: This three-blade razor features a lubricating strip and non-clogging, flow-through blade design. It also features a pivoting head and non-slip handle. Two-month supply ($9.99) includes one handle and four cartridges; six-month ($14.99) includes one handle and 12 cartridges; 12-month supply ($24.99) includes one handle and 24 cartridges.

The Average Joe: Features a four-blade razor cartridge. Otherwise, this model mirrors the Baby Face razor in every way. Two-month supply ($10.99) includes handle and four cartridges; six-month ($17.99) includes handle and 12 cartridges; 12-month supply ($29.99) includes handle and 24 cartridges.

The Caveman: Features six precision-cut, stainless steel blades on every cartridge, as well as an available trimmer blade built into the back of each. Same pivoting head, a lubricating strip, and razor handle. Two-month supply ($12.99) includes handle and four cartridges; six-month ($22.99) includes handle and 12 cartridges; 12-month supply ($39.99) includes handle and 24 cartridges. Note that you can select cartridges without the optional trimmer for slightly less per piece.
There are three important differences to note between the Dollar Shave Club and ShaveMOB.
Where the Dollar Shave Club encourages swapping out cartridges every week, ShaveMOB states that their blades are of a higher quality and need swapping half as often. But, other than claiming that their razors are specially manufactured, we're not given any details as to why.
So, ShaveMOB can save you money, but only if you're ok swapping out cartridges less often and only if you're willing to do it to save $1.01:
Two-month supply (eight cartridges) of Dollar Shave Club four-blade razors is $12.
Two-month supply (four cartridges) of ShaveMOB four-blade razors is $10.99.
Another difference is that, while both companies offer different tiers of cartridges, ShaveMOB doesn't throw in a higher quality razor handle when you move up from their base model. Whether Babyface or Caveman, you're shaving with the same non-slip plastic piece.
Finally, ShaveMOB's prices get lower, but only when you buy in bulk. Granted, cartridges don't take up a ton of space and shipping less saves unnecessary packaging. However, it's worth noting that to take advantage of savings, you'll need to bulk up your order.
As to whether you're willing to make a cartridge work for two weeks instead of one? That's up to personal preference.
Harry's Shave Club
Harry's Shave Club is a more luxury-oriented version of the shave club concept. While Harry's still competes with in-store brands on price, they've moved to differentiate themselves from the Dollar Shave Club by offering razors that bring an air of refinement to your bathroom counter.
Harry's offers two different shaving starter kits to get you started: The Truman Set ($15) and the Winston Set ($25):
The Truman: To provide "maximum grip and control," this model features a rubberized matte exterior, textured grip pattern, and a weighted core.

The Winston: For an extra $10, the Winston features an ergonomic body made of die-cast zinc and polished chrome that's finished with a rubberized grip. The Winston can also be engraved for an additional $15.
Standard shipping for either kit is free, though expedited shipping is available at checkout. Whether you choose the Truman or Winston kit, each starter set comes with the following:
3 Cartridges that feature five German-made blades, a lubricating strip, flexible hinges, and a precision trimmer.
1 Handle, which depends on the kit that you select.
1 Foaming shave gel (4 oz), that lathers into a smooth foam to enhance your shave.
1 Travel blade cover to protect your blades when you're on the go.
Harry's does offer a free trial; however, it's limited to the Truman Set and only includes one cartridge. Shipping for the free trial is $3.
Once you've got your Harry's razor kit in hand, you'll need to sign up for ongoing cartridge shipments. You can purchase eight cartridges for $15. (How long it lasts depends on how frequently you shave.)
Since Harry's only uses one type of cartridge, the five-blade razor, pricing only changes depending on how often you'd like to receive a new supply. Select to receive new shipments every two months, three months, or five months to suit your needs.
Gillette Shave Club
The Gillette Shave Club for men claims to deliver the same razors you already know and love to your door at a discount.
How much of a discount? Before we go too far into their prices, it's worth pointing out that Gillette's pricing assumes you only shave once or twice per week, and only replace your razor cartridge one time each month. Here are your options:
Sensor 3: A three-blade disposable razor with a lubricating strip. Costs $11 per shipment of eight disposable razors.

Mach3 Turbo: A three-blade razor complete with a lubricating strip. Costs $17.45 for a shipment of five cartridges, comes with a razor handle and shaving cream for your first month.

Fusion ProShield: Almost exactly the same razor as the Fusion ProGlide, the ProShield features five blades, a lubrication strip, precision trimmer, and pivoting head. The difference is that the ProShield includes an additional lubrication strip before the blades, which it claims decreases irritation, nicks, and cuts. (See an explanation here.) Costs $20.95 for a shipment of four cartridges, comes with a razor handle and shaving cream for your first month.
It's important to point out that, if you go by Gillette's assumptions, a five-cartridge shipment will last you five months.
However, when you sign up for their ProShield subscription, their recommended frequency is, interestingly enough, every three months, which doesn't make much sense in light of their one-razor-a-month philosophy.
However, the recommendation to refill once every three months makes sense in light of Gillette's hook for subscribers: every fourth shipment is free. So, if you reorder every three months, then after month nine your cartridge refill is on the house.
This deal would be far less appealing if customers used one cartridge a month per five-cartridge shipment. If that were the case, you wouldn't get your free shipment until 15 months into your subscription.
A Side-by-Side Comparison of Men's Shaving Clubs
Want to see how these contenders stack up side-by-side? Here's a breakdown of costs, including what you'll pay per cartridge:

| | Blades per Cartridge | Cartridges per Shipment | Price w/ Shipping | Price per Cartridge |
| --- | --- | --- | --- | --- |
| DSC The Humble Twin | 2 | 5 | $3 per month | $0.60 |
| DSC The 4X | 4 | 4 | $6 per month | $1.50 |
| DSC The Executive | 6 (and trimmer) | 4 | $9 per month | $2.25 |
| ShaveMOB The Baby Face (2, 6, 12-Month) | 3 | 4; 12; 24 | $9.99 (2-month); $14.99 (6-month); $24.99 (12-month) | $2.50; $1.25; $1.04 |
| ShaveMOB The Average Joe (2, 6, 12-Month) | 4 | 4; 12; 24 | $10.99 (2-month); $17.99 (6-month); $29.99 (12-month) | $2.75; $1.50; $1.25 |
| ShaveMOB The Caveman (2, 6, 12-Month) | 6 (and trimmer) | 4; 12; 24 | $12.99 (2-month); $22.99 (6-month); $39.99 (12-month) | $3.25; $1.92; $1.67 |
| Harry's Shave Club Free Trial Option | 5 (and trimmer) | 4 | $15 (2-month) | $1.87 |
| Gillette Sensor3 | 3 | 8 | $11 | $1.38 |
| Gillette Mach3 Turbo | 3 | 5 | $13 | $2.60 |
| Gillette ProShield | 5 (and trimmer) | 4 | $21.45 | $5.36 |
The Bottom Line
Which men's shave club comes out on top depends somewhat on what you're looking for, and how often you shave. On one hand, there's no doubt about it that features like a pivoting head and rinse-through blades are useful.
But do you need a six-blade cartridge? Likely not.
After researching this article, there's only one thing we can't get behind: The idea that a razor cartridge can last more than five to seven shaves.
Experts suggest switching blades frequently, not only because a dull blade won't create a clean cut, but because of all the gunk that builds up in between those thin sheets of steel. Just imagine the skin and hair debris that's left to ferment in your warm, moist bathroom every day—then what happens when said gunk garden is exposed to a nick or cut.
For that reason, we're simply not sold on Gillette's one-cartridge-equals-one-month pitch. Not just for smooth skin, but sanitation.
With that in mind, if you're interested in a shave club for the convenience of receiving the cartridges you need, when you need them, it's difficult to beat the Dollar Shave Club's 4X. We appreciate the brand's enhanced razor handle and pivoting head, as well as their fuss-free approach.
If you'd prefer a shave that's more luxurious than utilitarian, Harry's chrome-plated Winston is certainly attractive. And, its monogrammed handle would make a beautiful gift.