Bombas Socks
Claimed This company has claimed this profile, is getting alerted on any new customer reviews entering this page, and may engage in dialogue with its customers to address their matters.

Companies cannot pay money or provide goods in order to remove or alter customer reviews.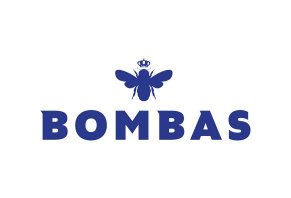 Founded in 2013, Bombas is a sock company that crafts their products from high-quality components and gives a pair to the homeless for each one sold.
---
I love them but I also don't

By Rose G.

,

Hartford, CT

,

Jan 13, 2020
Verified Reviewer

Overall Experience:

I took the plunge with Bombas socks over a year and a half ago and have bought many more pairs since. They are comfortable. I don't find that they shrink at all. The sport ones are really good. But my frustration is that they get holes in the toes and heels, sometimes very quickly. And they are pricy, so replacement adds up quickly. The sport ones are a tighter fit, but not in a bad way, and I think they hold up a bit better. These are my everyday socks. I just wish I wouldn't keep getting holes in them. That is making me look for another brand now as I need to replace so many of my Bombas.

Bottom Line: Yes, I would recommend this to a friend

Jan 14, 2020

Hi Rose,

My name is Tim and I'm with the Happiness Team here at Bombas. Thank you for taking the time to write us a thoughtful review.

While I'm happy to hear you've been enjoying our Performance socks, I'm sorry that they've been developing holes prematurely. This is certainly not supposed to happen, and I want to let you know you're covered for replacements under our Happiness Guarantee.

So that we can help get you set up with some new pairs, at your convenience please reach out to us at hello@bombas.com. We're looking forward to hearing from you and helping make things right!

---

I love these socks

By Sandi W.

,

Fish Haven, ID

,

Dec 27, 2019
Verified Reviewer

Overall Experience:

I sure don't understand why others are having so many issues with holes in their Bombas. I have several pairs of the original style and the merino wool which I love to wear during our cold winters. I have washed them many times and have not had any thinning or holes. Bombas are just about the only socks I wear now (except for hiking and winter sports) because I like how they fit and feel. Yes, they are pricey but to me, they're worth it although I wish they were made in America instead of China.

Bottom Line: Yes, I would recommend this to a friend

---

Advertisement

---

Too tight

By Ed T.

,

Indianapolis, IN

,

Dec 18, 2019
Verified Reviewer

Overall Experience:

Purchased the wool socks in the largest size. Socks are well made but unless your legs are really thin, these socks are way too tight. I even cut off 1/2 inch off the top to get rid of the elastic band at the very top and put two small slits in the socks but they were still too tight for my legs. So tight that the logo sewn into the sock left an indentation in my leg. So unless your legs are super skinny, I recommend you do not purchase.

Bottom Line: No, I would not recommend this to a friend

Dec 19, 2019

Hi Ed,

My name is Tim and I'm with the Happiness Team here at Bombas. Thank you for taking the time to write us a review, although I'm sorry that your socks didn't fit you perfectly. We have a 100% Happiness Guarantee that we take very seriously, and it covers free exchanges, returns, and replacements if you don't like your socks.

We aren't happy until you are, so when you have a moment, please reach out to us at hello@bombas.com so we can help you find a new style that'll fit you just right.

We're looking forward to hearing from you and helping make things right!

---

Best compression socks

By Donald L.

,

Roseburg, OR

,

Dec 10, 2019
Verified Reviewer

Overall Experience:

I made my first purchase of compression socks from Bombas and they are the BEST I have worn. I've tried many different brands, some better than others, and Bombas are the most comfortable I have tried. They are also easier to put on than most brands and the Bombas price was GREAT. Being able to afford compression socks that are high quality are a win. I'm 77 years old and have edema that requires me to wear compression socks. These are the only ones I'll buy in the future. I also love the Bombas buy one, give one program. Thank you to Robert of Shark Tank for the mention.

Bottom Line: Yes, I would recommend this to a friend

---

Advertisement

---

Disappointing!

By Linda M.

,

Dallas, TX

,

Dec 3, 2019
Verified Reviewer

Overall Experience:

I bought a bunch of these because I heard they were good. They are the worst socks. After a few washings, almost every pair has holes in the toes. They also seem to shrink, and feel tighter. I've never had this problem with any other socks. I would save your money and buy another brand. I spent well over $150.00 on regular and athletic socks just to have holey socks.

Bottom Line: No, I would not recommend this to a friend

Dec 4, 2019

Hey Linda,

Kairi here from the Customer Happiness Team at Bombas.
 I hope this message finds you well.

Your feedback is greatly appreciated, although I'm sorry to learn your socks have developed holes - this is not a common occurrence. You are covered by our 100% Happiness Guarantee, which covers hole replacements, so I assure you we will get this all sorted out as soon as possible.

When you can, please reach out to us via hello@bombas.com with your order number and photos of the socks with holes. Once we receive this, we can send you replacements or issue you a full refund.

We look forward to hearing from you. Thank you!

---

Too costly for Canadians

By Verna M.

,

Prince Rupert, British Columbia, Canada

,

Nov 20, 2019
Verified Reviewer

Overall Experience:

I liked the Bombas socks but ended up paying 30% more because of duty, taxes and postal fees.

Please warn your Canadian customers of these extra costs unless it is under $20 CAD.

I purchased socks in the past and did not have to pay duty and it doesn't seem fair now that I am charged shipping twice, once from your site and again from Canada Post.

Bottom Line: No, I would not recommend this to a friend

Dec 4, 2019

Hi Verna,

Kairi here from the Customer Happiness Team here at Bombas.

Thank you for leaving a review, however, I'm sorry to hear you were charged additional fees for your order. Unfortunately, Bombas has no control over duties and or taxes set by international governments for imported products.

Not to worry, however!

We are dedicated to solving even your smallest issues - it's our 100% Happiness Guarantee. I'll be reaching out to you shortly via email to further assist you.

Thanks again and I look forward to speaking with you!

---

Knee-high socks too tight

By Laura H.

,

Indianapolis, IN

,

Nov 19, 2019
Verified Reviewer

Overall Experience:

The women's knee-high socks are fine, and don't slip down. In fact, they are so tight in the calf and upper leg they almost cut off the circulation! I am 5'7' and weigh 130lbs...so I don't think my calves are excessively large. They are so uncomfortable, I can't wear them.

Bottom Line: No, I would not recommend this to a friend

Nov 20, 2019

Hi Laura,

My name is Kairi and I'm with the Customer Happiness Team here at Bombas.


Thank you for providing feedback on our Knee-High Socks despite your experience. I'm sorry to learn they didn't fit you perfectly. Fit is always a personal preference, which is why we stand by our socks 100%.

You are covered by our 100% Happiness Guarantee, so we'd be love to get replacement pairs sent out to you. In addition, we can also refund you for the purchase. It's all up to you.

I'll be reaching out to you shortly via email.

Thank you!

---

Wanted to love

By Megan B.

,

Santa Clarita, CA

,

Nov 7, 2019
Verified Reviewer

Overall Experience:

I bought a bundle of 4 Marino wool no-show socks. I love the design idea of a comfortable sock that stays put and I love the model of donating a pair for each pair sold. The socks feel great and are soft and comfortable. I loved them. I washed them once and they are already getting thin in the toe and are "shedding" and piling in an awful way. Really disappointed that they didn't hold up to washing and are already looking like I will have a hole very soon after wearing them once. Not sure if I would recommend or not at this time.

Bottom Line: No, I would not recommend this to a friend

Nov 11, 2019

Hi Megan,

My name is Kairi and I'm with the Customer Happiness Team here at Bombas.


Thanks so much for your feedback on our Merino Wool socks, although we're sorry to hear they're thinning out. This is not a common occurrence, so I ensure you we will make the necessary steps to correct this.


Our 100% Happiness Guarantee will cover your replacement pairs or a refund. I'll be reaching out to you shortly via email to assist you further with the process.

Thank you, again.

---

Holes holes holes

By Michael L.

,

Naperville, IL

,

Oct 31, 2019
Verified Reviewer

Overall Experience:

I have purchased both dress socks and calf socks and all I can say is it's hit and miss. The socks are extremely comfortable and feel great, however, most of the pairs have holes in the heels. There is a problem with how these socks are made. You are basically just playing the lottery every time you buy a pair. The way the heels are sewn together is the problem. Straight out of the box some pairs already have holes, wear them a couple of times holes holes holes. Too expensive for these issues.

Bottom Line: No, I would not recommend this to a friend

Oct 31, 2019

Hey Michael,

My name is Kairi and I'm a member of the Happiness Team here at Bombas.

Thanks for leaving a review, although I'm sorry to learn you continue to experience this issue. This is not a normal occurrence, and I can assure you we will do what we can to right these wrongs.

You are covered by our 100% Happiness Guarantee, and we'd love to help find a solution and send over some replacements. We'll send you an email to help out, and look forward to speaking with you.

Thanks, again!

---

Inferior product

By Tom C.

,

Chicago, IL

,

Oct 30, 2019
Verified Reviewer

Overall Experience:

Purchased 4 pairs of brown men's dress socks a couple of months ago. 1st pair got a hole in toe after 2 washings. Now a second pair has a rather large hole in the ankle area. Will not pay a premium price for socks that last a couple of months again.

Bottom Line: No, I would not recommend this to a friend

Oct 31, 2019

Hi Tom,

My name is Savannah, I am with Customer Happiness here at Bombas.

Thank you so much for your feedback, though I am very sorry to hear that your socks have worn so quickly. I completely understand your frustration and we will do everything we can to make things right.

You are completely covered for defected pairs by our 100% Happiness Guarantee and we would love to send you replacements. Please email hello@bombas.com so we can further assist you with this issue.

Thanks again for your feedback and we look forward to hearing from you.

---

Love them BUT...

By Brent M.

,

Parkland, FL

,

Oct 19, 2019
Verified Reviewer

Overall Experience:

I received a four-pack of the white ankle socks and from the minute I put them on, I felt I was wearing the best socks ever made. They are comfortable, supportive and wear wonderfully EXCEPT for the heels. So far, I've had to throw three pairs out because they got holes in the heels! The rest of the sock was still in great shape. The heels need reinforcements.

Bottom Line: No, I would not recommend this to a friend

Oct 21, 2019

Hi Brent,

We appreciate you taking the time to share this feedback with us at Bombas. My name is Coryon and I'm a member of our Customer Happiness Team, here to ensure that we do all we can to keep you happy.

All that being said, we can't apologize enough knowing that your socks haven't held up the best. This definitely shouldn't have happened so we'll be passing this along to our production team for consideration with future designs. As mentioned before, we always do our best to uphold our Customer Happiness Guarantee which means we aren't happy until you are too.

I'll be following up with you via e-mail to help get you set up with replacements for your three pairs! I hope to hear from you soon.

---