BOOMBOD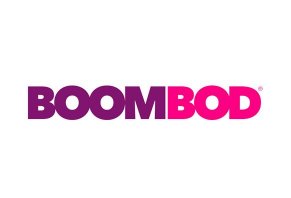 BOOMBOD Weight Loss Shot Drink is a short-term weight loss routine that filled your stomach with glucomannan to keep you feeling full and less prone to snacking. Although it can sustain possible benefits short term, a more comprehensive lifestyle change is required.
BOOMBOD Reviews - Will It Help You Lose Weight?
Medically Reviewed by Anthony Dugarte, M.D., C.S.C.S
What Is BOOMBOD Weight Loss Shot Drink?
Advertised as a simple, quick, and tasty way to lose weight, BOOMBOD Weight Loss Shot Drink is designed to help you achieve your goal weight.
Each shot uses glucomannan fiber and a unique blend of vitamins and minerals to help you lose weight. These thrive-daily drink blends allegedly help reduce your appetite and cleanse without laxatives, gluten, preservatives, sugar, caffeine, or aspartame.
As a company, BOOMBOD Ltd. is based out of Essex, UK, and has been in business since 2013. The company sells a variety of supplements in addition to its weight-loss shots.
This article examines the effectiveness and safety of BOOMBOD Weight Loss Shot Drinks.
Note: While BOOMBOD sells other wellness products, this article will primarily focus on its weight loss shots.
How to Take the BOOMBOD Weight Loss Shot Drink
According to the website, each BOOMBOD Weight Loss Shot Drink serving contains just ten calories. By taking one 30 minutes before each meal in the morning, afternoon, and evening, the company claims that you could see weight loss results in as little as three weeks.
The BOOMBOD Weight Loss Shot Drink's usage instructions are simple. Just add a sachet to a dry glass, pour in cold water to dissolve the powder, stir for five seconds, and enjoy.
The company states each serving will stop you from feeling hungry, which can otherwise lead to excessive snacking or piling your plate high when mealtime comes around.
BOOMBOD's Ingredients
The only active ingredient in each BOOMBOD Weight Loss Shot Drink sachet is one gram of glucomannan, which is a "natural, water-soluble dietary fiber extracted from the roots of the elephant yam, also known as konjac."
This plant is renowned for its ability to absorb water. It is one of the most viscous dietary fibers available. It's also very low in calories.
If you add glucomannan to water, it turns into a gel that will take up space in your stomach if you ingest it.
This promotes a feeling of fullness that may work to reduce your food (and calorie) intake, boost satiety, decrease the absorption of protein and fat, and possibly even help feed healthy bacteria in the intestine.
The idea is that you'll lose weight, provided you balance it out with a healthy eating plan and exercise regimen. It remains to be seen if glucomannan can achieve these effects as available research is mixed.
Treatment with 1.3g of glucomannan over 8-weeks did not alter weight loss, body composition, or hunger in overweight and obese participants when compared to placebo in a randomized trial.
While not a randomized study, treatment with glucomannan at 500mg twice daily for 6-weeks in overweight and obese subjects resulted in significant decreases in weight, fat mass, and blood glucose.
In overweight and obese adults, treatment with 3g of glucomannan for 60-days did not result in significant weight loss or reduction in body fat when compared to placebo.
When researches reanalyzed the groups to determine which individuals stuck to treatment, they found that those who complied throughout the 60-day lost significant weight and body fat.
It's important to note that the fine print one BOOMBOD's site mentions that the FDA did not evaluate the claims they make. They offer a review form the European Food Safety Authority (EFSA) as support for their claims.
Keep in mind that this information was provided in 2010 and does not incorporate the most recent research.
The EFSA disclaimer regarding their 2010 review:
"The present opinion does not constitute, and cannot be construed as, an authorization to the marketing of the food/food constituent, a positive assessment of its safety, nor a decision on whether the food/food constituent is, or is not, classified as foodstuffs. It should be noted that such an assessment is not foreseen in the framework of Regulation (EC) No 1924/2006."
Also, BOOMBOD claims that using their products for seven days at breakfast, lunch, and dinner can act as a cleanser for your body.
Your body doesn't require outside assistance to "cleanse" or "detoxify."
As such, we'd recommend maintaining realistic expectations about BOOMBOD Weight Loss Shot Drink's—or any other supplement's, for that matter—ability to deliver in this regard.
In addition to glucomannan, each type of BOOMBOD Weight Loss Shot Drink sachet contains its own unique vitamin blend:
Morning Energizer: Magnesium 57.57 mg, Vitamin C 12 mg, Iron 2.1 mg, Vitamin B6 0.21 mg, Riboflavin 0.21 mg, Chromium 6.25 μg
Afternoon Motivator: Vitamin C 12 mg, Zinc 1.5 mg, Vitamin B6 0.21 mg, Riboflavin 0.21 mg, Thiamine 0.17 mg, Chromium 6.25 μg, Vitamin B12 2.5 μg
Night Rejuvenator: Zinc 1.5 mg, Manganese 0.3 mg, Copper 0.15 mg, Vitamin D3 0.75 μg, Selenium 10.1 μg, Biotin 10 μg
Side Effects
Like most dietary supplement ingredients, the most commonly reported side effects of taking a powdered drink blend that includes glucomannan are nausea and general digestive upset.
More recent studies have safely tested glucomannan at the same dose offered by BOOMBAD over 60-days. There were no adverse events reported in this study.
This is because, according to the University of California at Berkeley's Wellness initiative, "Studies on the potential health benefits of glucomannan, though relatively small and short so far, have been promising for lowering blood cholesterol but not for weight control."
From a safety perspective, the BOOMBOD website also notes that you should "drink plenty of water with glucomannan, since its soluble fiber can rapidly absorb water, and there have been reports of glucomannan supplements causing choking or a blockage in the throat, esophagus, or intestines."
It's always a good idea to talk with your doctor before starting any new dietary supplement, BOOMBOD or otherwise.
How Is the Cost?
The BOOMBOD Weight Loss Shot Drink is only available through the company's website.
You can purchase a Seven-Day Achiever pack (a total of 21 sachets), for $39.99, a 14-Day pack ($79.98), or a 28-Day pack ($159.96). At the time of publication, all orders qualify for a "buy one, get one free" promotion.
Flavor options include black currant, orange mango, black cherry, and lemon-lime. It's possible to purchase packs of a single flavor or to sign up for a variety pack.
Beyond these bundles, you can purchase a BoomBoddle shaker bottle ($20) or a gym towel ($20).
The company also offers five kinds of daily supplements: Multi-Vitamin, Mental Performance, Hair, Skin & Nails, Digestive Enzymes, and Calm & Relaxation. You'll pay $29.99 for a thirty-day supply and $47.98 for a sixty.
Shipping for all orders under $55 in Europe and America comes to $4.99, although you will be responsible for any associated duties assessed. If you want priority shipping, that costs $9.95.
BOOMBOD provides a 14-day refund policy, minus charges, which begins from the date you receive your delivery. To request one, you can reach customer support at hello@boombod.com.
The Bottom Line: Is BOOMBOD Worth It?
The available research regarding glucomannan's ability to cause meaningful weight loss remains mixed. More recent studies have found some success by offering larger doses comparable to what is offered by BOOMBOD, however.
As there are no long-term studies, we don't have evidence regarding its safety in this regard. As such, it is unknown if any initial success you may have is sustainable over time. You're likely most interested in sustainable results – right now, this ingredient lacks this evidence.
You should also keep in mind that BOOMBOD recommends use along with a calorie-restricted diet. Results are less likely without one, and success may be due simply to the fact that you're willingly eating less.
There is no replacement for the health benefits possible through healthy eating and regular exercise.
This product, as well as any other dietary supplement that claims to offer weight loss, should always be part of a comprehensive plan that includes a healthy diet and daily physical activity.
The BOOMBOD Weight Loss Shot Drink might help you feel full for the short term, but without taking the time to develop healthier habits, you'll struggle to maintain any weight loss benefits you achieve from taking it.
This supplement is relatively expensive. At $39.99 for 21 shots, you'll pay about $1.90 per gram of glucomannan if you purchase it in the form of a BOOMBOD Weight Loss Shot Drink.
On the other hand, popular online marketplaces like Amazon and Google Shopping sell bulk konjac root/glucomannan dietary supplements for as little as $0.10 per gram—or, about 1/19th the cost.
Compared to the majority of third-party glucomannan supplements, each of BOOMBOD Weight Loss Shot Drink's sachets contains a blend of additional vitamins and minerals.
But these might not provide meaningful benefits to you unless you're deficient.
A good first step in your weight loss plan would be speaking with a physician, especially if you're interested in changing your diet. Not only can they offer a variety of weight loss options, but they can also monitor progress and ensure safety.
---
I wanna throw it away

By Riley L.

,

Newark, DE

,

Aug 19, 2019
Verified Reviewer

Overall Experience:

Reading the reviews on the actual BOOMBOD site, it had zero negative reviews. So, of course, I ordered it immediately. Once researching even more from different sites there were all types of people having problems, even being hospitalized, which scared me considering I just paid over $80 to try this out. Once I received it I immediately tried the product. For my order I got black cherry. IT WAS HORRIBLE. I'm not picky at all about anything, even the tastes of medicines. But the first sip I took I was gagging. I had to hold my nose to drink it. After not being able to drink it, I left it for not even 2 minutes, it turned into this thick slime. How can this be good for your body?

Bottom Line: No, I would not recommend this to a friend

---

Avoid avoid avoid!

By Julie M.

,

Scotland

,

Aug 13, 2019
Verified Reviewer

Overall Experience:

I thought I would purchase this to help lose weight before being a bridesmaid but it turned out to be one of the worst purchases I've ever made.

I used it for two days then my stomach swelled beyond belief. The pains in my stomach were so severe that I almost took myself to A&E. The next morning, I was nonstop sick, severe headache and unbearable stomach pain which finally eased off when I had been sick so much that there was no more left in my stomach.

The main ingredient is banned in several countries, it can swell your gullet and gut and "choke you" - do not use this product.

Bottom Line: No, I would not recommend this to a friend

---

It's legit

By Marlo M.

,

North Carolina

,

Aug 8, 2019
Verified Reviewer

Overall Experience:

I've been using BOOM of for 7 days, I've lost 4 pounds. Starting my 2nd pack ready to lose more. I've done a little exercise, I walk a lot at work. I haven't eaten any fried foods since I started. It's a legit item. Thanks BOOMBOD!

Bottom Line: Yes, I would recommend this to a friend

---

Do not buy

By Claire L.

,

England

,

Jun 17, 2019
Verified Reviewer

Overall Experience:

I bought BOOMBOD and started it this Monday. Tuesday evening came and I had severe stomach and chest pains to the point I was screaming in pain and couldn't breathe, I had to ring out of hours and spoke to a paramedic and also the following day I had to speak to a nurse and was advised it was down to using BOOMBOD. I've messaged BOOMBOD and they've said that I'm most likely allergic to an ingredient that they use. I'm a healthy person with no track record of being allergic to anything, I'm still in agony now. This product should not be allowed on the shelves!

Bottom Line: No, I would not recommend this to a friend

---

Advertisement

---

Honest truth about BOOMBOD

By Nosh S.

,

England

,

Jun 5, 2019
Verified Reviewer

Overall Experience:

Right, so where can I start...Last July 2018 I started BOOMBOD, after doing lots of research and looking at different reviews from bloggers I decided to trial this. Bare in mind I am not obese and only wanted to lose approximately 10-12lbs anyhow. I bought two boxes of BOOMBOD, which I think at the time were on offer. Started my first-morning sachet, I must say it helped suppress my appetite until lunch. At lunchtime too, my second sachet with a light lunch, again did the same in the evening. The following day I stood on scales, lost 0lbs, repeated this for approximately 5 days, weighed myself every day but did not lose any weight at all.

So I finally got to Saturday, had my morning sachet, got to lunch, was feeling bloated but still had the lunch sachet and Spag Bol for much. By the time I got to dinner I was feeling really full and my stomach felt like it was going to explode. So I got into bed at around 5 pm and fell asleep. I was woken at 11 pm with a really sore tummy, feeling bloated and sick. The pain was unexplainable and then at 1 am, it all began, I was repeatedly sick every 15/20 minutes, ended up with diarrhea, and was sick all day Sunday, went on to Monday early hours, at this point I felt like I was dying. Ended up in hospital on an IV drip again repeatedly sick so was given some anti sickness. I was then put on a ward and stayed in the hospital for 3 nights, ended up with kidney infection and adviced by the doctor who advised me there was a high chance I suffered the side effects of BOOMBOD. Yes, I lost 8lbs but I'm pretty confident that's due to the sickness and not being able to eat. I refuse to use any weight loss supplements since.

Bottom Line: No, I would not recommend this to a friend

---

Scam

By Frederique P.

,

Suffolk, England

,

Jun 15, 2018
Verified Reviewer

Overall Experience:

I tried BOOMBOD because Holland and Barrett had a half price offer. It did not suppress my appetite nor did it help me to lose weight.

All it did was unexpected bowel movements!

Bottom Line: No, I would not recommend this to a friend

---

Advertisement

---