Cheers Health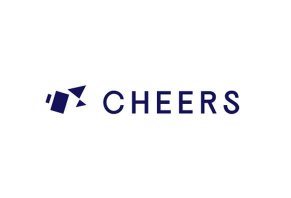 Summary
Cheers Health is a brand of wellness supplements designed to keep you hydrated, reduce hangover effects after drinking, and promote liver health. However, it might not make as much of a difference as you may hope.
Cheers Health Review: Benefits, Ingredients, Cost, and More
Cheers Health is a brand of supplements designed to reduce the impacts of alcohol on your body.
The company first gained prominence after a Shark Tank appearance when it was named Thrive+. While the company didn't land a deal, the brand has since become one of the most popular hangover supplements on the market.
Today, Cheers Health offers three products and claims you will experience at least a 50% improvement in your hangover symptoms when you take the supplements at the end of a drinking session.
While organizations like WebMD, Alcohol.org, and the CDC show that there's some debate about the amount of alcohol (if any) is safe to drink, Cheers Health argues that alcohol has been part of the human experience since the earliest civilizations and that it's a time-tested way to bring people together. The company advocates for responsible drinking by helping you be more present in the moment without suffering negative consequences the next day.
Claimed Benefits
Cheers Health brands their supplements as "sunscreen, but for alcohol." The company states that they are designed to protect you against the expected adverse health effects associated with drinking too much, including nausea, headaches, and dehydration.
The company references a study where human participants experienced a 50% reduction in their hangover symptoms the next day, compared to a placebo group. These included the following:
Headaches
Nausea
General energy levels
Focus
Mental energy
Physical energy
General wellbeing
The motivation for daily activities
Product Line
Cheers Health sells three supplements, named Hydrate, Restore, and Protect, each of which plays a role in curbing the hangover effects.
Cheers Hydrate
This powdered oral rehydration solution is designed to combat alcohol-induced dehydration. Each capsule purportedly optimizes the body's "Sodium-Glucose Co-Transport System" to combat dehydrated cells.
Cheers Hydrate's formula is purportedly based on clinical research from the World Health Organization and contains precise amounts of glucose, sodium, and potassium to optimize the transportation of water into the bloodstream.
The company claims that this lets your system absorb more water per ounce you drink for quick hydration that's as effective as an IV drip.
When to Take: One scoop mixed in water immediately after drinking, the next day
Key Ingredients: Sodium chloride, potassium chloride, glucose anhydrous, resveratrol extract, alfalfa, astragalus extract, bilberry leaf, cayenne pepper, muira puama extract, nettles
Cheers Restore
Sold as an after-alcohol aid, Cheers Restores will purportedly neutralize alcohol's harmful effects so you feel at least 50% better than you would otherwise.
The supplement works by reducing GABAa rebound—a neurotransmitter that controls inhibitions and regulates your mood—and lowering acetaldehyde toxicity levels through the use of dihydromyricetin (more on this later).
When to Take: Two to four capsules after your last drink.
Key Ingredients: Dihydromyricetin, milk thistle, prickly pear, N-Acetyl Cysteine (NAC), vitamins B, C, E, electrolytes.
Cheers Protect
This daily supplement targets your liver for better health. It increases your glutathione levels, which is a master antioxidant that's essential for the anti-oxidation process.
You need glutathione to neutralize alcohol, but this process uses up your stores. This makes you feel worse both in the short term and over time because it takes a long time to rebuild your levels.
Cheers Protect helps you keep your glutathione levels high. As the antioxidant would be destroyed in your stomach if you took it orally, the supplement contains its precursor NAC instead, which your body converts into glutathione.
When to take: Two capsules daily
Key Ingredients: Vitamins C, E, B1, B2, B6, B12, sodium, potassium, N-Acetyl-L-Cysteine, dihydromyricetin, L-Cysteine hydrochloride, milk thistle, prickly pear, ginger.
Analysis of Key Ingredients
Dihydromyricetin
Commonly called DHM, this compound is extracted from the oriental raisin tree and has long been used as a liver aid in East Asia.
Brooks Powell, founder of Cheers Health, told us that the company's supplements contain the highest 3rd-party tested levels of purified DHM per dose on the market. Research shows that this compound increases the speed of alcohol metabolism and can reduce the severity of hangovers. We should note that this research was conducted on rats, not human participants.
However, there's a question as to whether a capsule is an appropriate way to take dihydromyricetin.
"[Dihydromyricetin] is not very stable, or soluble, nor does it absorb well which questions how much can actually enter your bloodstream from a pill format," says registered pharmacist Dr. Alam Hallan, the Director of Pharmacy at Guelph General Hospital in Ontario, Canada.
Milk Thistle
Milk thistle works to protect the liver from toxins. It's been used for centuries to combat hangovers, and silymarin, the active ingredient, has renowned anti-inflammatory and antioxidant properties.
Ginger Root Extract
Ginger has long been used as an anti-nausea remedy, and it will purportedly reduce the sick feeling associated with over-imbibing.
L- Cysteine (NAC)
This potent amino acid will purportedly increase the body's glutathione levels, and it is often used to protect the liver. It works to neutralize liver toxins by increasing antioxidant levels, which breaks down acetaldehyde.
However, these claims are currently not well established.
Prickly Pear
A small study showed that participants who consume prickly pear after drinking suffer from fewer hangover symptoms than those who took a placebo, likely because it hindered the body's inflammatory response.
Takeaways
Most of Cheers Health's main ingredients have a long history of use for combating the effects of hangovers. Even so, there's no scientific consensus about their effectiveness, and the research into their benefits is still forthcoming.
Possible Side Effects
There are no known side effects associated with Cheers Health's main ingredients, especially at the doses included in the drinks.
Milk Thistle might be the exception, as it has been linked to side effects like abdominal bloating, diarrhea, nausea, and more. However, serving size in Cheers Health's products is 50 mg, which is well within a safe range of daily dose up to 420 mg.
Pricing and Return Policy
Cheers Restore: $35 for 12 doses
Cheers Hydrate: $20 for 12 doses
Cheers Protect: $35 for 12 doses
The company offers a refund on one unit of Cheers Restore within 15 days of purchase, assuming it's their first order. Your refund will only include the unit price, not shipping or the cost of other products.
It's also possible to sign up for a free trial of each supplement. You'll receive a 4-dose sample bottle and will be automatically signed up for recurring monthly delivery. You can adjust the frequency to every 21, 30, or 45 days, or cancel the subscription entirely after ordering.
Analysis of Customer Reviews
Cheers Health has more than 1,200 reviews posted on Amazon, where supplement averages 4.3 stars.
Hundreds of reviewers clearly love this product, stating that it left them feeling better than they usually would after a night of drinking and that it prevented the worst of their hangover symptoms.
Many users reported that when they used the supplement they still felt tired and like they had been drinking but that Cheers Health took the edge off so they could return to their lives faster.
Others had less promising experiences and stated that they felt exactly the same the next day.
Still, more reviewers thought they felt a marginal difference but that the supplement's cost wasn't worth it. These users objected to needing to use up to four capsules at a time.
Both the liver protector and hydration powder have fewer Amazon reviews, but they have similar positive praise.
Cheers Hydrate won points for its flavor and for preventing users from developing hangovers.
Cheers Protect users reported that the supplement helped them feel better over the long term despite their regular drinking habits.
Alternatives to Cheers Health
There are other hangover cures on the market, including the single-serving drink Morning Recovery and hangover supplement Flyby, two products that receive excellent customer ratings on Amazon.
All three products contain many of the same active ingredients, including DHM, prickly pear, NAC, and milk thistle. Only Cheers Health shares the precise amount of DHM contained per serving (1,200 mg per three capsules).
The other two products list the compound in their proprietary blends, where it makes up a percentage of 4,180 mg for Morning Recovery and 1,505 mg for Flyby. This makes it difficult to determine whether one product contains more than the others.
Pricewise, Morning Recovery currently costs $35 for a six-pack, and Flyby is $35.99 for 90 capsules, which is 30 servings. This brings the cost per serving for each product to the following:
Cheers Health: $2.50
Morning Recovery: $5.83
Flyby: $2.50
The Bottom Line
The evidence shows this supplement line certainly won't harm you but it might not make as much of a difference as you may hope.
The research into Cheer's Health's ingredients isn't robust, though it looks promising. DHM has a long history as a hangover remedy, and there's plenty of anecdotal evidence that it works.
Dr. Alam Hallan is skeptical about whether the compound will work as described, especially when ingested in supplement format.
He told us that he believes the effectiveness of a product like Cheers Restore is "standing on weak scientific evidence" and makes big claims based on minimal research.
Even Cheers Restore claims to combat just 50% of your symptoms, so nothing can compare to showing healthy restraint in the first place.
Customer Reviews