Crazy Bulk
Claimed This company has claimed this profile, is getting alerted on any new customer reviews entering this page, and may engage in dialogue with its customers to address their matters.

Companies cannot pay money or provide goods in order to remove or alter customer reviews.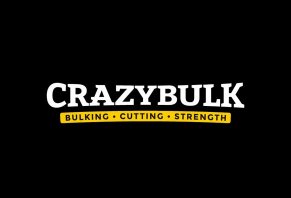 Specializing in supplements for bodybuilders, Crazy Bulk claims their products are legal steroid alternatives that provide the same results as outlawed steroids without the side effects.
---
Waste of time and money

By Ernesto C.

,

Mexico City, Mexico

,

Jan 22, 2019
Verified Reviewer

I bought in September 2018 a package of growth hormone for three months. The package arrived approximately two weeks later. I take the pills as indicated by each bottle and follow all the indications that some are prior to breakfast and others are pre-training. The first time I felt heaviness in the stomach due to the cocktail of pills, in the following days I no longer felt that (trained 6 days a week 1 to 1:15 hours) I did not feel any power effect or better performance. I sleep 7 to 8 hours on weekdays and 7 to 9 hours on weekends, my nutritional plan is low in fat and high in protein consumption. The effects were null the four weeks that the product takes. I have had better results with serum and creatine protein than with these products, and I have better performance with oxide than with these pills. Any product you find in GNC is better than Crazy Bulk. At first, I thought I had to wait a few days to feel the effects, but after a month of consuming it and following all the instructions, I feel cheated. If they believed in their results, they should offer reimbursement if you do not get what they promise. Finally, I have two months of product that I would expect to be reimbursed for this merchandise.

Bottom Line: No, I would not recommend this to a friend

Feb 19, 2019

Hi Ernesto,

Thanks for providing your feedback. I'm sorry to hear that you didn't see the results you were after.

Please reach out to our customer service team (via email or phone) and ask to speak to a supervisor so we can discuss possible solutions to your situation.

Kind regards

Jordan

CrazyBulk Support

---

Scam as others state

By Keith L.

,

Maryland

,

Jan 21, 2019
Verified Reviewer

Clever marketing and minimal amounts of ingredients don't add up to a product that does ANYTHING. Looks at the MG amounts of what is in these "legal steroids." They are a joke. Everything about this company is a joke. Look at REAL reviews here and the BS one on their website. Do not buy from them unless you just like to take pills for no reason. They do nothing.

Bottom Line: No, I would not recommend this to a friend

Feb 19, 2019

Hi Keith,

The testimonials on our website are sent to us by customers looking to take advantage of our offer for customers that see results and want to share them.

We give out some free products to them as they are willing to share their stories of how they got on and enjoyed the products. The offer can be seen here: https://crazybulk.com/testimonials/#submit-testimonial

The ingredients in our products are designed to work together to give similar results to that which you would get were you to us real steroids, but with the benefit of not having any side effects.

Kind regards

Jordan

CrazyBulk Support

---

Bad service

By Tariq R.

,

Vienna, VA

,

Jan 2, 2019
Verified Reviewer

I ordered cutting stock on December the 25th. This morning I went to my doctor and told him that I will be using this stuff. He told me that due to my liver condition I should not be taking anything which doesn't specify the ingredients. I called the customer service right away and told them to cancel the order. I was told the order is not shipped yet but they cannot cancel it. They were not able to tell me why they can't cancel if it's still not shipped. I will be filing an official complaint about the company and the service.

Bottom Line: No, I would not recommend this to a friend

Jan 3, 2019

Hi Tariq,

Sorry to hear that you are not able to take our products due to your condition.

The ingredients are fully stated on each product page and I am happy to send you an email with the full ingredients of each product in the Cutting Stack also.

Regarding the cancellation, it was not possible to cancel your order as it had already been prepared and packed ready to be collected by our shipping partners.

This means that your order is in a large sack with another 25-30 orders and on most days there are around 10-15 sacks. It just isn't possible to locate an order at this point.

We aim to get orders out of the door within 24/48 hours. Since your order was placed on Christmas day, it was ready to go on the 27th, I'd say we were on target.

I can also see from the timestamps that your order was actually collected within the same hour that you had contacted to cancel.

However, as you cannot use the products, you simply just need to refuse the delivery of the package. If it is left by the mailman while you are not at home, as long as the package is still sealed, you can drop it at the post office and return to sender at no cost. Once we can see that the package is returning, we are happy to refund it for you.

Kind regards,

Jordan

Customer Service

---

Waste of money

London, England

,

Dec 18, 2018
Verified Reviewer

A couple of months ago I read on a website about CrazyBulk and I spent a lot of money buying three products. Absolutely NO DIFFERENT. Waste of money. I absolutely don't recommend it!

Bottom Line: No, I would not recommend this to a friend

Dec 19, 2018

Hi Juan,

I am sorry to hear that you didn't get the results you were looking for. Can you tell me a little about your goals, training and diet? Striking the correct balance between the use of Crazy Bulk supplements, diet, and training regimes can be quite challenging to meet your own personal goals. We have put together our Crazy Bulk guides to give you the best advice with your goals in mind. I would be happy to share them with you so you can take a look and see if there is any info in there that may help you reach your target.

Jordan,

Customer Service

---

Advertisement

---

A total RIPOFF

By Tony P.

,

Alberta, Canada

,

Oct 20, 2018
Verified Reviewer

I tried the cutting stack months ago. I never got around to writing a review but after all this time, the disappointment still leaves a bitter taste in my mouth.

Let me preface this commentary by saying this: When I purchased this stack, I had already lost 85 lbs under a strict diet, cardio, and strength training regime over a period of approximately 16 months. So I can assure you that all the other elements of what I was doing when I started taking the supplied supplements were in place.

I purchased the 2-month cutting stack, which, as promised, included a third free month.

I will also say that I tried this product for almost 2 months.

The results after days and weeks of popping hundreds of pills were absolutely NO DIFFERENT than anything I had done prior. NONE. These might as well have been placebos and water pills as far as I'm concerned. I threw out numerous bottles of what remained as I didn't even want to see the product laying around in my cabinet anymore.

There were no negative side effects either, so I can't say it hurt, but for what did I pay? You'd be better off with caffeine pills and creatine for better results.

AVOID. Keep your money.

Expert marketing and hype preying on those unfortunately gullible enough to believe this nonsense. I was embarrassed to admit that I got "Crazy Bulked" (as it is now being referred to by many as a moniker for people like me).

Bottom Line: No, I would not recommend this to a friend

Jan 2, 2019

Hi Tony,

Striking the correct balance between the use of Crazy Bulk supplements, diet and training regimes can be quite challenging to meet your own personal goals. We have put together our Crazy Bulk guides to give you the best advice with your goals in mind.

Please reach out to our support team at support@cb-support.com if you didn't get your guides with your order (they would have been downloadable from the order confirmation page).

Kind regards

Jordan, Customer Service

---

Not great but not terrible, I'd recommend Creatine over anything else.

By Nick B.

,

Ontario, Canada

,

Jul 3, 2018
Verified Reviewer

I bought DecaDuro from these guys. It didn't do much and I wound up tossing it out with quite a few left inside. What a waste of 80 bucks. I certainly don't think there were any gains from it, and most of my gains, if not all, came from Creatine I bought from Walmart. If you want results, one, you actually have to do the work and not expect a pill is going to transform you, and two, just go to your local Walmart/Walgreens (whatever you got) and go buy a bottle of Creatine. You will notice a difference without the false advertisement BS. Trust me, Creatine does work and it has been proven. Mix it with orange juice (it works better than with water), and avoid caffeine and watch your body grow.

Bottom Line: No, I would not recommend this to a friend

Jul 18, 2018

Hi Nick,

Due to the nature of our product, the effects aren't felt immediately. As with all supplements, it takes a few weeks for them to get into your system and start working. By throwing them out before finishing the cycle, it sounds as if you may not have given your body enough chance to see the full benefit of using Crazy Bulk products.

If people are using creatine, we suggest that they stack it with our product, not as a replacement as it will help to give even better results!

---

Week one, no side effects, and strength was great!

Well, for starters, I bought the Cutting Stack from Crazy Bulk and just started using it this week for a 31-day challenge from my wife, who challenged me. She noticed I'm getting too heavy (I'm over 300lbs at 325) and I use to be a huge gym nut before, but I injured my back forcing me to quit the gym until I knew my back was close to 100%.

I did some extensive research and found this site to be pretty spot on. Now from the hate reviews, I cannot sit here and believe those as they were accounts from their experience, not mine. I'm a firm believer that if you want to find out about something take or buy it yourself and do your own review. I'm not affiliated with this company in any way shape or form just an average guy giving the real facts from my own review, no B.S. intended.

I'm on week one and I must say for its natural properties it starts the moment you take them and carries on throughout the day, helping you even after your workout. I feel the difference in my body before starting to take these. Now, this site here claims that it has no recollection of it being in the BBB, but if you research more, the BBB has been around since 1912, not 2014, but my bottom line is before bashing a product do your own detective work because everyone's body responds differently and mine is responding great with the product.

Bottom Line: Yes, I would recommend this to a friend

Jun 28, 2018

Hi Anthony,

Thanks for your review. I am happy to hear that you are already enjoying the product.

Remember to take before and after photos, so that you can take advantage of our testimonial offer. You can find out more about it here: https://crazy-bulks.com/testimonials/

Kind regards,

Jordan

Customer Service

---

Crazy waste of money

By Daniel R.

,

Wisconsin

,

Jun 7, 2018
Verified Reviewer

See conclusion at the end.

This is my comprehensive review on the Crazy Bulk Supplements Ultimate Stack. This is my written review, my own testimony and written, taken and reviewed by myself. I consent that everything is true and of personal opinion.

I placed my order on Tuesday, April 10th, 2018 at 2343 CST. I received an email immediately after stating that I had placed my order. I was very skeptical because of the price compared to discounts. I used the "SALE20" discount code which was great at the time. Ingredients, the company does not list any ingredients, but are all natural, alternative forms of steroids.

I received my order on Wednesday, April 18th, 2018. Quick shipping. I can see from the bottles that they are nothing more than natural, placebo form of ingredients.

I'll be referring to the supplements as a cycle. I started the cycle on Monday, April, 23rd, 2018 in the morning. I need to point out that there are no specific directions indicated on the bottles or the website. I had to specially ask in the chat box for a clear breakdown of the proper way this company wants to take them.

I want to indicate that I am currently doing weight and strength training in the form of weights. Doing isolated muscle groups each day on rotation. Spending on average 1 hour and 15 minutes in the gym, going to the point of failure on most workouts and am on a proper diet, maintaining durations of sleep, and have taken these supplements on a regular basis without missing a dose. The biggest thing I would note is that I have stopped the consumption of alcohol one week prior to this and will continue to maintain sobriety until complete.

Monday, April 30th, 2018 – I have used a cycle two times prior, both I had started seeing effects within the first 1 week to 2 weeks in. Today before, during, and after today's gym session I have not felt any differences or noticeable effects.

Monday May 7th, 2018 – One week has passed. To no prevail has this cycle increased or had any effect in the gym. My strength remains normal, but no extra strength, no extra power, and most notable, my RECOVERY has actually decreased. I am sorer from my triceps workout and have not recovered for 4 days. There is no speedy recovery. One thing, I have not lost weight, but in my abdominal area, I have a slight, minimal definition increase.

Friday, May 11th - I cannot identify if added weight is due to just training or if it is caused from the cycle. To this point, I have the same energy, minimal increase in strength, I do not sleep any better, weight loss is at a zero, and definition is only slightly shown. Fat loss percentage has not changed. Even with proper diet, exercise and sleep.

May 14th - no increased effects have been noticed.

May 28th - I still have felt nothing significant or body altering.

Conclusion, after 4 weeks of daily weight training, and a great consistent diet, this product has not worked. A complete waste of my time and I could not be more upset. Crazy Bulk is a horrible and pathetic company, and their products are made of lies and deceit. I have two weeks left of product and have decided to throw them away.

Bottom Line: No, I would not recommend this to a friend

Jun 13, 2018

Hi Daniel,

Sorry to hear that you have not seen the expected gains using our products.

Striking the correct balance between the use of Crazy Bulk supplements, diet and training regimes can be quite challenging to meet your own personal goals.

We have put together our Crazy Bulk guides to give you the best advice with your goals in mind.

You can access this information at: https://crazy-bulks.com/guides/

We suggest taking an 8-week cycle to give your body enough time to see some real results.

Kind regards.

---

Should have known better

By Tyler B.

,

California

,

May 31, 2018
Verified Reviewer

A few years back (I'm talking 15 years ago) there were some legal products when stacked together gave you pretty decent gains. In doing my research, a lot of these old compounds became banned.

Crazy Bulk markets itself as legal and all natural. Well, all natural doesn't do much more than a lot of protein does. Their claims are totally bogus, and if you are operating at a high level trying to break a plateau, you won't experience any gains with this garbage.

When reading the ingredients it was insulting, you could go to an herbalist and buy what they put in these things.

Then again, idiots like me still buy this stuff without doing my research.

Bottom Line: No, I would not recommend this to a friend

Jun 1, 2018

Hi Tyler,

Thank you for leaving a feedback and for raising a couple of points here, we would happily like to clarify.

First of all, we would like to reassure you that Crazy Bulk supplements are composed of only the highest spec ingredients available on the market. In addition, we have conducted enormous research in order to get the optimal blend of ingredients for the best possible results without resorting to illegal steroids and all the unwanted side effects that they come with.

Further, it is also important to consider fundamental facts such as different qualities/purities of ingredients, which is the reason why pricing varies so much throughout the industry.

Lastly, in our testimonials section, we only publish verified testimonials. There are lots of copycats who tried to copy our testimonials and present it as theirs. For this reason in all of our new testimonials, we ask our customers to hold our product in their before and after pictures to prove authenticity.

We are extremely proud of our range and if you had an unsatisfactory experience with one of our products, please contact our team so we can put you in touch with one of our trainers to see if we can help optimize your workout schedule or diet, and find a product that might work better for you.

We are always here for support and assistance should you need it. Please let me know if I can be of further assistance.

Best Regards

---

Placebos/Pills for false hope

By Adam A

,

United Kingdom

,

Apr 1, 2018
Verified Reviewer

Bought 3 bottles of 'Clenbutrol' some time ago and didn't bother taking any. Opening one hit me with that smell that instantly reminded me of the pills in the past that has been busted for being placebos, basically packed with junk that houses no benefits!

Taking these will not improve your performance in anyway unless you gain the stress of false hope to put you under pressure that you must be taking them along with a good diet and workout plan for them to work otherwise you would have just wasted your money. In short, whilst it will work, it's all down to your diet and workout plan and has NOTHING to do with these capsules, they're only there to make you feel like you need to make your money worth it: encouraging you to strictly eat clean and exercise punctually.

Before the site admins ask for my order number, if their website actually had an order history page, I would have inserted it for you. The website is nothing but a typical persuasive text without any evidence to prove the effects of the products. The reviews are all filtered and have to go through approvals before people see them, hence the only reviews being positive. Take a look on any 3rd party site and you will see no more than 2 stars along with the people who run the site attempting to provide support until you email them and realise they're no longer having to post public comments.

DO NOT BUY THEM, the site is your typical scam site. When you learn how steroids enhance your body and why it comes with so many side effects, you will then understand that there is literally nothing that can be a safe/legal alternative. Come across the site after that and you know it's obviously false advertising. Save your money, you could have bought a way better supplement with the money you had wasted.

Bottom Line: No, I would not recommend this to a friend

Apr 9, 2018

Hi Adam,

I am sorry to hear that you were not satisfied with the smell of the product. That seems like a pretty harsh judgment of a product, as you have not tried it for what it is. The product is packaged into capsules and not something you mix with water as a shake so that you don't need to smell the product when taking it.

If you could provide your order number and batch number (that should be on the bottom of the bottles), I can check to see if there have been any particular reports with the batch you have received.

Regarding the reviews on our site, they are all 100% real CrazyBulk customers that have sent us a testimonial after having used the product. This is done as part of our testimonial offer, where customers receive some free products from us.

You can find out more here:

https://crazy-bulks.com/testimonials/

Kind regards

---

Never received product

By BP

,

Houston, TX

,

Mar 11, 2018
Verified Reviewer

I bought a bunch of products and was excited to give them a try, but unfortunately, I never received any of the products. They used UPS and transferred to local USPS who never delivered (I live near downtown Houston and receive Amazon shipments weekly without a problem). If they can't deliver here, I doubt they can deliver anywhere else. I would have rather paid $10 bucks extra to get products delivered via UPS. They offered a refund, which I am still waiting.

Bottom Line: No, I would not recommend this to a friend

Mar 12, 2018

Hi BP,

I am sorry to hear that your order didn't arrive within the time frame. Unfortunately, things do go missing in the post from time to time.

If you could provide your order number, I would be happy to check to see what has happened to your refund. Bear in mind, that it can take up to five business days for a refund to reflect back into your account.

If your order hasn't already been refunded, I would be happy to resend it to you.

Kind regards

---