Cryoskin Reviews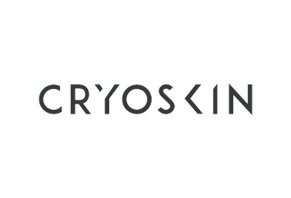 Cryoskin is a cold-temperature fat loss treatment that promises to help you lose inches instantly without pain or a high price tag while improving the appearance of your skin.
What Is Cryoskin?
Cryoskin brands itself as a pain-free weight loss service.
It's designed to chill portions of your skin to sub-zero temperatures to kill fat cells and therefore reduce fat pockets and smooth out its appearance. In this way, Cyroskin promises to help you slim down without the price tag or recovery time for procedures like liposuction.
But is this cold temperature procedure effective? This article will help you decide.
How Does Cryoskin Work?
Cryoskin originated in Paris, and it's used to destroy fat cells, eliminate cellulite, and slow down the aging process. You can undergo the treatment at any one of hundreds of skincare clinics around the world.
According to the brand website, the Cryoskin handheld system is electronically controlled to optimize the temperature for each minute of treatment. While the length of your session may vary, most range from 20-40 minutes.
No matter where you go for Cyroskin treatment, the session will be broken down into three phases.
First, your skin is exposed to about four minutes of heat around 40 degrees Celsius, then 24 minutes or longer of cold at -8 degrees Celsius across the treatment area. The goal is to lower the temperature of fat cells within the treatment area enough to destroy them without harming the surrounding tissue.
The company states that the treatment is painless and that many people find it feels like a gentle massage. The changes in temperature tend to feel subtle, as the procedure begins by warming your skin before gradually decreasing in temperature.
After you complete a session, your destroyed fat cells will naturally pass through your lymphatic system over the next two weeks. You can help the process along by exercising and even using a sauna.
Cryoskin reports that a treatment averages a 20-25 percent permanent reduction in fat for the treated area. So long as you follow a healthy lifestyle after, they promise that you can maintain the results long into the future.
Regarding timing, Cryoskin tells us you will likely notice small improvements right away, but that the final results become visible over two to three weeks.
For the best results, they suggest going through at least two or three sessions over six months. They recommend that you wait at least two weeks between appoints so that your body can recover before the next treatment.
Does Cryoskin Work?
Chilling off your fat sounds far-fetched, so is this procedure worthwhile? Though the company website states that the results will vary per person, they share that 78 percent of their customers rate the treatment as good or excellent.
We asked New York City dermatologist Dr. Ardarsh Vijay whether the procedure can really help you lose fat.
"For the right patient, absolutely," he told us. "There's generally a 20–25 percent permanent reduction of fat in treated areas with each session."
This might sound impressive, but the results are significantly more subtle than other forms of treatment.
Says San Francisco plastic surgeon Jonathon Kaplan, "We explain to patients that [Cryoskin] can reduce 25% of their fat layer. While liposuction will remove 85% of the fat layer,
this treatment has no downtime and is nonsurgical."
So who is a good candidate for a Cryoskin treatment? According to the company, you need to have "pinchable" fat for the best chance of success.
"If you can pinch it, you can probably [treat] it," Vijay said.
Saying that, some people are at higher risk of complications and shouldn't consider Cryoskin.
The company website states that the treatment isn't meant for anyone with poor circulation, severe diabetes, cancer, liver or kidney disease, and those who are pregnant. If you want a face treatment, you can't have had Botox or Fillers within the last month.
What Are Cryoskin Options?
We found that Cryoskin offers three primary treatments at their clinics. We'll go through the main details below.
CryoSlimming
These 28-minute sessions use cold temperatures to break down fat on targeted regions of the body. Average results are half an inch lost per session.
CryoToning Face
Designed to improve the look of your facial skin, this treatment targets fine lines and wrinkles that come from aging. Each session is designed to improve micro-circulation and speed up your metabolism to boost collagen production.
CryoToning Cellulite
For those who want a non-invasive treatment to reduce their cellulite, this cold treatment promises to smooth out fat lumps beneath your skin without putting you through recovery time.
What's the Difference Between Cryoskin 2.0 and 3.0?
At the time of writing, the Cryoskin brand offers two versions of their treatment: Cryoskin 2.0 and 3.0. The company website shows that they offer similar final results.
The primary differences are that Cryoskin 3.0 offers male and female-specific settings for more personalized treatment and it goes through a final warming cycle at the end of the session to keep you comfortable and make it easier to transition back to the rest of your day.
As Cryoksin treatments are offered in different clinics across the country, not every provider will offer Cryoskin 3.0 treatments.
If the difference is significant to you, we suggest calling several locations until you find one that provides the version you want.
What Does Cryoskin Cost?
The cost for Cryoskin treatments varies depending on where you go, the number of sessions you book at once, and the part of your body you are treating. From our research on the prices at different clinics around the country, we believe that the average cost per session is about $150.
For instance, the closest Cryoskin service to where I live, US Cryotherapy in Kalamazoo, MI, offered a Cryoskin 2.0 lifting facial for $150, a 28-minute toning treatment for $250, and a three-pack of 28-minute body slimming treatments for $900.
The company website offers an interactive app to help you find a Cryoskin location near you. As the cost per session, refund policy, and package deals will vary by location, we recommend calling the locations near you to get further details.
Do Customers Like Cryoskin?
We couldn't find many reviews of Cryoskin treatments online, though the company does have 37 reviews on Trustpilot, all of which are five stars.
Many of these reviewers commented that their treatments were quick and that they noticed results right away—even a loss of inches. Others reported that the session was less cold than they expected and that the entire process was both refreshing and calming.
Overall, these reviewers self-reported that they lost between one and two inches from the treatment, which was enough for most of them to think it was worth the cost.
Our View: Is Cryoskin Worth Considering?
From what we've found, many people have found Cryoskin to be an effective way to slim down—at least by a few inches.
The procedure doesn't seem to promote unrealistic results, and the customer reviews and YouTube videos we looked at showed that lots of people noticed improvements almost immediately.
Cryoskin isn't competing with liposuction, and it doesn't claim you'll get comparable results. As the experts we spoke with said, Cryoksin can only remove a quarter of the fat that liposuction is designed to deal with.
However, this cool-temp method has some advantages, including a lower price tag and no recovery time.
Who do we think is the best candidate for a procedure like Cryoskin? Someone who fits the following parameters:
Already follows a healthy diet and exercise routine (or is willing to adopt one to maintain the results)
Is looking to lose fat in targeted parts of the body exercise isn't impacting
Wants a procedure they can complete within a lunch break—and then go back to work
Doesn't need or want to pay for dramatic results
If this sounds like the right choice for you, we suggest using the Cryoksin service locator to research the clinics near you. You can call them directly to learn more about their pricing, whether they offer Cryoskin 2.0 or 3.0, and whether there are any package deals available.