CoolSculpting
This company has claimed this profile, is getting alerted on any new customer reviews entering this page, and may engage in dialogue with its customers to address their matters.

Companies cannot pay money or provide goods in order to remove or alter customer reviews.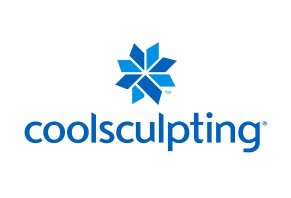 Summary
CoolSculpting is an FDA-approved, nonsurgical procedure for freezing fat off your trouble spots. While this procedure should work as described for eligible candidates, your results may be subtle, and it's not a viable alternative to traditional weight loss.
Pros
Less invasive than surgical procedures like liposuction
Can lead to longterm results if you maintain a healthy lifestyle
Little risk of serious complications
No downtime after the procedure
Cons
Results may be subtle
Costs add up quickly if you are treating large areas of your body
Won't result in significant weight loss
Customer reviews indicate many people are unsatisfied after treatment
CoolSculpting Review: Is It Worth It? A Detailed Look
CoolSculpting is an FDA-approved process for long-term fat reduction. This branded form of cryolipolysis (fat freezing) is considered to be a safe, nonsurgical alternative to liposuction and other fat-reducing procedures.
It's officially cleared to treat nine parts of your body, including under the chin and jawline, along your thighs, abdomen, back, upper arms, and underneath the buttocks.
The technology works by freezing fat cells on your trouble spots so that they die and disappear, leaving you with up to 25% less fat in the treated area within two to six months of treatment.
This procedure is considered a safe and effective way for people who are close to their goal weight to shed excess body fat. According to the company website, cold temperatures don't harm non-fat cells, so you don't need to worry about damaging the rest of your body.
In this review, we examine the facts behind this procedure to help you determine if CoolSculpting is a suitable option for you.
The Process
The key to understanding CoolSculpting is to look closer at how the body's fat cells work in the first place.
While the amount of fat cells in your bodies varies little between childhood and adolescence, these cells shrink or expand based on your lifestyle. Some people are genetically predisposed to having stubborn pockets of fat that don't disappear despite dieting and exercising.
CoolSculpting claims to kill off some of these fat cells so that your body can eliminate them for good.
Most CoolSculpting appointments take place in designated clinics or plastic surgery offices. When you undergo the procedure, you'll first have a clear gel applied to the treatment area to act as a barrier between the CoolSculpting apparatus and your skin.
An applicator is then positioned over the gel, which begins cooling down and sucking on your skin. Your CoolSculpting technician will gently move it across your treatment area to break up the fat cells.
While your appointment time varies based on what you're treating, most will last between 30 minutes to three hours. Some people choose to have simultaneous treatments on multiple parts of their bodies with more than one CoolSculpting apparatus.
The procedure itself should be relatively uneventful, and many people use the time to read, make phone calls, or get work done online.
At the end of the session, you will receive a brief massage over the treatment area to break up the fat cells and speed up your body's elimination process.
You might be left with temporary redness, swelling, and other signs of skin sensitivity. These side effects typically disappear quickly.
Beyond these symptoms, the CoolSculpting website states that there is no recovery time after the procedure and that you will be approved to resume normal activities immediately after.
You should start noticing improvements within three weeks of treatment, and it might take up to six months for the fat flushing process to finish.
As each treatment session can only remove up to 25% of fat cells at a time, you may need to undergo the procedure multiple times to achieve the results you want. This will usually be factored into your initial cost estimate.
Is CoolSculpting Effective for Long-Lasting Fat Loss?
CoolSculpting (and cryolipolysis more generally) has a high rate of success. This means that such treatments usually succeed in removing unwanted body fat after a few sessions.
Cosmetic surgery experts agree that the procedure has value. "CoolSculpting results in a permanent reduction in fat cells and even better, a noticeable reduction in the appearance of those hard to get rid of bulges," says Dr. Jacob Steiger, a double-board certified plastic surgeon.
"It is not like any other fat removal or reduction procedures. It doesn't burn, shatter, or extract any cells, and there are no knives, suction hoses, needles, or scars."
However, it's important to clarify that CoolSculpting isn't a cure and cannot remove all fat. If you don't exercise or follow a healthy diet, then CoolSculpting won't help you restore your figure, and you'll eventually lose any gains the treatment gave you.
Likewise, some people respond more positively to the treatment than others and experience more dramatic results.
It's also worth noting that CoolSculpting can't tighten your skin. This means your skin might look looser after treatment if it was previously stretched out around fatty tissue.
As CoolSculpting will only remove approximately 20% of the body fat around a given treatment area, it's possible that the improvements might be too subtle for most people to notice.
Before and After Pictures
Coolsculpting is capable of delivering impressive results for the right person, says Dr. Kally Papantoniou, a board-certified dermatologist specializing in cosmetic, laser, and surgical dermatology in New York.
Ideal patients are those who are in good physical shape and health with extra fat pockets without too much skin laxity.
Below are photos that highlight some of the possible results.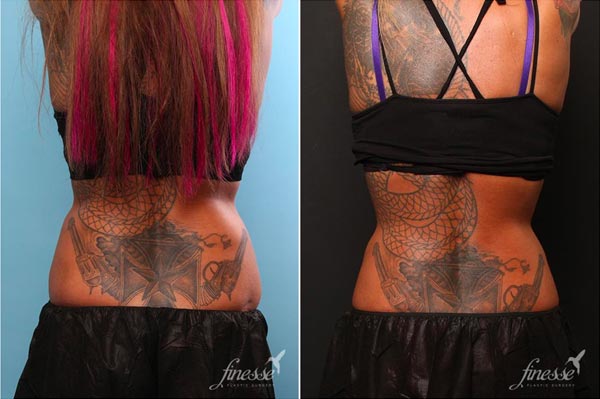 Before and after 8 weeks: Dr. Christie Prendergast's patient who underwent a Coolsculpting treatment to flanks.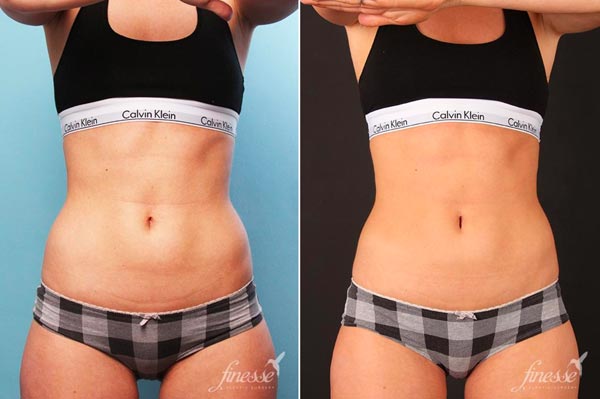 Patient treated at West Coast Plastic Surgery Center by Dr. Yuly Gorodisky. This image shows Coolsculpting of the abdomen, before and eight weeks after.

Before and after 8 weeks: Dr. Christie Prendergast's patient who underwent a coolsculpting treatment to flanks.
Safety and Side Effects
The company makes it clear that CoolSculpting isn't for everyone.
Those who have cryoglobulinemia, cold agglutinin disease, or paroxysmal cold hemoglobinuria aren't candidates for it and that you must talk with your doctor beforehand if you have recently undergone surgery, have a pre-existing hernia, or have other known sensitivities or medical conditions that may interfere with it.
The procedure also isn't possible for pregnant women, those with medical conditions that affect their ability to tolerate cold, and those who don't have much fat to begin with.
The technology relies on the ability for the device to suction, so if there isn't enough fat to grab onto, it's not going to work.
Common side effects from CoolSculpting like swelling, bruising, red skin, and tenderness at the treatment site might be uncomfortable, but they aren't considered dangerous. However, there are a few conditions to be concerned about.
"Be aware of paradoxical adipose hyperplasia," says Dr. Jonathan Kaplan, a board-certified plastic surgeon at Pacific Heights Plastic Surgery. "This is a rare reaction where the fat cells swell after treatment, causing a bulge, and it requires liposuction to treat."
Complications aren't likely, as an analysis from the Aesthetic Surgery Journal reported that less than 1% of those treated had any complications whatsoever. These findings were confirmed in a study from Plastic and Reconstructive Surgery.
CoolSculpting Cost
According to the official CoolSculpting website, what you'll pay for treatment varies based on several factors, including where you live, what you're having treated, the experience level of your clinic, and how many sessions you sign up for.
You can expect to pay between $2,000 to $4,000 for standard treatment. The average treatment cost for RealSelf reviewers comes to $2,450, with a price range from $475–$4,600.
If you're only treating one area at a time, your cost might stay around $600–$750 per session.
Part of your body that's approximately the size of your palm counts as a different treatment area. If you want your thighs and upper arms treated, that's considered at least four areas total.
Likewise, you should expect to undergo at least two treatment sessions for significant results, which can effectively double your costs.
Your provider might offer you a bulk discount if you treat multiple areas at once, so it's worth attempting to negotiate the final price.
You can use this search tool to find local CoolSculpting treatment centers and do your own price comparisons.
Analysis of Customer Reviews
Sixty plus HighYa readers have left reviews for CoolSculpting on our site, and these average 1.4 stars out of five. Only 8% of reviewers say they would recommend the company. Why such strong opinions? Here's an analysis of what these customers are really saying.
Common Compliments:
Some users noticed a real difference from the procedure
Those who had success were able to maintain their results
Staff were engaging and willing to answer all procedure questions
Common Complaints:
Some people had extreme complications like hernias that took months to disappear
Many people experienced minimal results
Some users thought that they weren't able to regain muscle on treatment areas
Painful, uncomfortable procedure that left bruising
Some benefits, but not worth it for the cost
Pricing can be deceptive; many people received fewer treatments than expected
Popular CoolSculpting Alternatives
When it comes to removing stubborn fat, CoolSculpting is just one available method. Two other popular methods include Ultherapy and liposuction.
Like CoolSculpting, Ultherapy is an FDA-cleared, noninvasive procedure for fine-tuning your appearance. However, this technique relies on ultrasound technology, and it's used to tighten the skin around the face and neck, similar to a facelift.
The procedure takes about the same amount of time as CoolSculpting, both in-office and to see results after. However, Ultherapy is known to be painful, so many people take painkillers beforehand.
Expert opinions on the effectiveness of Ultherapy for lasting results are mixed, but we found that many people consider it to be an affordable alternative to traditional facelifts.
Liposuction is similar to CoolSculpting since the focus is removing unwanted fat pockets. Where it differs is that liposuction is a surgical procedure that both offers more dramatic results and carries higher risks of complications.
In fact, a review from Plastic and Reconstructive Surgery reports that 20% of liposuction patients experience minor complications, though less than 0.5% experience significant ones.
You may undergo local or general anesthesia during liposuction, and it takes longer to recover from the procedure. However, you should notice your results from liposuction immediately, and they tend to be more extreme.
While prices vary considerably, liposuction usually costs around $3,000–$4,000 per treatment region, compared to $600–$750 for CoolSculpting.
The Bottom Line
CoolSculpting fat freezing technique does works, but it might not impress.
The process of cryolipolysis is a proven effective way to damage fat cells so that your body expels them, and the procedure puts the rest of your body at minimal risk of complications.
Each treatment is quick, relatively painless, and requires no downtime, but that's not to say there aren't other downsides The biggest ones appear to be the cost, the subtly of the final results, and the lag time (up to six months) before they are visible.
If you're interested in CoolsSculpting, keep these Do's and Don'ts in mind for the best chance of success:
Don't Expect Surgical Results: CoolSculpting isn't liposuction, so keep your expectations realistic and plan to maintain a healthy lifestyle afterward.

Don't Undergo Coolsculpting to Lose Weight: This procedure won't make a significant difference in how much you weigh, and it's best for those within 15 to 20 pounds of their ideal body weight and in relatively good shape already.

Don't Expect Instant Results: It takes four to six weeks for your fat cells to be processed and removed from the body after CoolSculpting, so don't plan on looking different immediately after treatment.

Do See a Trained Professional: Make sure you see a trained professional who can give you an honest assessment of whether you are a candidate for CoolSculpting. Many people who are unhappy with their results likely weren't good candidates to begin with.

Do Research the Provider: Make sure you see a board-certified dermatologist or plastic surgeon for these treatments who is willing to lose you as a patient if they decide you aren't an ideal candidate for CoolSculpting.
Customer Reviews
Posted on Dec 22, 2022
Doesn't work!
My experience with CoolSculpting was horrible. I was in a lot of pain with my abdominal for almost 3 months. Nerve pain.
When the swelling goes down, you think it has gotten smaller, but after 8 months, I could see my stomach changing. You don't pee out the fat like they say, the fat only moves in different directions. Making you feel that part of your body is less. After 2 years, my belly has gotten worse! It's like the fat in that area increased, and because the CoolSculpting machine pulls at your abdomen walls, you will have an over-hanging hard, stubborn fat that won't go away no matter what!
It's untrue what they say, as long as you're active and eat right you will see results. I'm an owner of a gym, I work out and eat right. I had a small piece of my lower abdomen that bothered me from having 2 kids. I regret getting the procedure as it made it worse! Don't waste your money or time, as it will ruin your body even more. It's like the fat comes back with double the size. Don't do it!
Keep exercising and eating healthy, you will see way better results.
Length of Use: 1–2 years
Bottom Line: No, I would not recommend this to a friend
Pros and Cons
No "pros" were specified in this review
Pain
Doesn't work
The stubborn fat area has grown to be double the size then when I first started
Posted on Dec 15, 2021
Doesn't work - temporary tightens and there is numbness, waste of money
Watch out! It is a temporary tightening and numbness of the area. Hard sales! They will push it hard, not cool, like car salesmen! They were desperate for money. They will rob you, costs $3600, for nothing.
Length of Use: 3–6 months
Bottom Line: No, I would not recommend this to a friend
Pros and Cons
Temp fix
It is a scam
Posted on Apr 1, 2021
Waste of time and money
It could have been the business I went to for CoolSculpting but it was a terrible waste of time and money.
I regret ever doing the sessions. It didn't do anything, and along with that the business moved to a different city, much further away, and I never found out until after they moved. I gave them one star only because I had to.
Length of Use: 6–12 months
Bottom Line: No, I would not recommend this to a friend
Pros and Cons
No "pros" were specified in this review
Ineffective and costly
Posted on Dec 13, 2019
Don't do it
I am going through a nightmare, after having the fat on my abdomen double in size, which has also given me an umbilical life-changing hernia. So worried about mesh and sutures used to fix the hernia and look 7 months pregnant. It's changed my life. Had no health problems, now I am terrified of what will happen next.
Bottom Line: No, I would not recommend this to a friend
Posted on Dec 3, 2019
Don't waste your time and money on CoolSculpting
After much debate and going back and forth I finally committed to CoolSculpting and was so excited to get rid of the extra fat on my stomach that I haven't been able to get rid of after having 2 babies. I met with Annette and she made me feel at ease and really convinced me that CoolSculpting would work for me like it did for her. Unfortunately, that was not the case. The first session I had was in March 2019 and I did the 4 quadrants of my belly (so 4 sections) and hardly so any results. Annette was also shocked to see such little results if any and felt awful for me. She mentioned to try a different machine and I should definitely see a difference with that one. So in June 2019 I had my second treatment and now 4 months later I can honestly say that there has been no change. After the 1st treatment my stomach was a little uneven, as if one quadrant flattened a little which made the other part of my belly look like it was sticking out. So they re-positioned the larger applicator hoping to get rid of the bulge but no luck. I am thousands of dollars out and don't really have much to show for it. I've been working out, eating healthier and have gone back to hot yoga and am starting to see some results. I've always been active and I just wanted a little bit of help with the extra flub but should have known that it was too good to be true. Don't waste your money on coming here for CoolSculpting, it's not worth it.
Update: So I've been calorie counting and working out like a maniac and have lost almost 10 lbs. I see that I am toning up but sadly I've noticed that my abdomen area where I did the procedure is not gaining any muscle mass.
It's almost as doing this procedure ruined that area. It's so depressing. I'm 5'7 and 132lbs there is no reason my belly should be sp flabby especially after doing the procedure 2 times!
Bottom Line: No, I would not recommend this to a friend
Posted on Nov 2, 2019
CoolSculpting disappointed
A lot of hype and big promises with no result. Wasted money! Save time and money and do a procedure that gets results. Larger percent of people not getting results than they tell you. No refund and then they will try to talk you into doing more, spending more money with no guarantee.
Bottom Line: No, I would not recommend this to a friend
Posted on Oct 3, 2019
Not impressed
I have done four treatments and have seen no result, in fact, some of my stomach areas now seem to be irregular with indentation.
I found the treatment uncomfortable and sometimes painful. My last treatment I still had discomfort two weeks later.
There is a lot promised with this treatment but no significant results. I'm really disappointed.
Bottom Line: No, I would not recommend this to a friend
Posted on Sep 12, 2019
Not worth it!
I was told that I could expect at least 1 inch off my thighs if I completed 2 rounds of treatment. I paid for and completed the two rounds and my results were null. I lost 0 inches! The company, Ideal Image, has not responded to my complaint and I don't expect they will. That was an expensive lesson.
Bottom Line: No, I would not recommend this to a friend
Posted on Aug 8, 2019
21st Century snake oil
I had two areas treated - hips and belly. After 30 days, my hips DO seem to have shrunk, but I see no appreciable difference in the belly. However, I DO note that my rear end is bigger!
There is a reason why CoolSculpting salespeople, techs, and staff say specifically that the procedure does not cause weight loss (which, you would think would be the case if fat cells were being burned off, right?).
Nope, white fat cells in the TREATED areas (in my case only one of the two) do diminish, the fat cells in other areas are still there, and they take on the extra fat that the old area no longer can.
This makes common sense, and if I had thought it through, may have come to the realization by myself, but $3k later, and one (relatively unpleasant) treatment to go, it finally dawned on me.
If you want to shrink a particular area, go for it, but expect some other area to take on that bulge.
Expensive lesson to learn - "sounds too good to be true" - this sure was.
Bottom Line: No, I would not recommend this to a friend
Posted on Jul 15, 2019
Awful service, awful management.
I wish I could give a zero star review. I never intended to get involved with this company until it was too late. I went for WHAT THEY ADVERTISED as a free CONSULTATION of their services. What it actually was was a ploy to get me to sign a contract I now can't back out of. Before I even knew what was going on, they had my personal information, a "treatment" plan and a contract with my signature. The treatment plan was going to cost me over $4000! When LATER THAT DAY I decided I didn't want to do CoolSculpting they told me I was bound by contract and I couldn't do anything about it. The best they could offer was cancel my appointment but I would still have to pay the $4000 for services I would never receive. Over the last few weeks, I've tried to contact the clinic and while at first they were responsive, they're now completely ignoring me. Just so that they can have their money.
This is a disgusting tactic. I haven't received any services so they wouldn't even be refunding me. But they're basically forcing me to use their services. Body image is something that changes daily for individuals, you can't bind a person by contract and make them change themselves. I've read reviews of this company and I wish I had read them sooner. Then maybe I wouldn't be here writing this review. I would never recommend this place to anyone. They trick you and then ignore you if you have a problem with them.
Bottom Line: No, I would not recommend this to a friend
Posted on Jun 26, 2019
Don't waste your money
I had two cycles on my back area. Both were done with promises of some results to be seen. It did absolutely nothing! Not one single thing look different what a waste of money. $1000 down the drain
Bottom Line: No, I would not recommend this to a friend
Our Promise to You
In order to safeguard you and ensure helpfulness and relevance, our compliance team manually assess every customer review before it goes live.
We have a zero-tolerance policy for fake reviews, and companies cannot control or alter any reviews at any time.