Sono Bello
Claimed This company has claimed this profile, is getting alerted on any new customer reviews entering this page, and may engage in dialogue with its customers to address their matters.

Companies cannot pay money or provide goods in order to remove or alter customer reviews.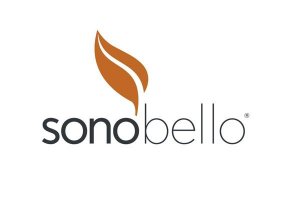 Sono Bello specializes in a variety of body contouring and liposuction services that are claimed to help you remove unwanted fat and to achieve your specific beauty goals.
Sono Bello Review: Procedures, Costs, Results, Complaints, and More
Sono Bello is a chain of body contouring clinics that claim to employ "America's top cosmetic surgery specialists." Over 125 board-certified surgeons work for Sono Bello, and the company states that they have performed more than 150,000 cosmetic procedures for tens of thousands of patients.
Headquartered in Kirkland, WA, the brand has expanded in recent years to cover more than 60 locations across the United States, each offering "advanced microlaser, and power laser-assisted liposuction equipment, as well as numerous invasive and non-invasive sculpting techniques" to help you reduce excess fat, reduce cellulite, and remove excess skin. Their procedures are available for both men and women.
They promise to provide each customer with the most advanced micro-laser liposuction procedures possible to give them bodies they will be happier with.
Should you consider Sono Bello for your cosmetic procedures? In this review, we'll help you gain a better understanding of how Sono Bello procedures work, the results you can expect, expert opinion on liposuction, and whether this is right for you.
Available Sono Bello Procedures
Sono Bello features three procedures:
TriSculpt™ Laser Liposuction
Venus Freeze™
TriSculpt E/X™
According to the Sono Bello website, these procedures are much less invasive than traditional liposuction and require much less healing time. The procedures are available for both men and women and treat a wide variety of areas, including chest, chin, waist, abs, arms, back, and legs.
Further details about these procedures are below:
TriSculpt™ Laser Liposuction
As Sono Bello's most popular procedure, this three-step fat removal procedure relies on "stay-awake localized anesthesia, power-assisted liposuction, and micro-laser assisted liposuction."
Sono Bello reports that laser liposuction helps to restore the natural contours of your body and is ideal for removing fat pockets from your stomach, waist, arms, and legs.
You'll stay awake through the procedure and get local anesthesia in the treatment areas. During treatment, a physician uses micro cannulas to suck out unwanted fat from large pockets and a separate micro cannula with a low-power laser to break down fat in smaller sections like your upper arms and under your chin.
Venus Freeze™
This non-surgical procedure is designed to reduce the appearance of cellulite through a combination of radio frequency and magnetic pulses. According to the company website, the freeze is painless and causes only a gentle massage feeling on your skin. They state that you will experience a trimmer, smoother figure in as few as five sessions.
Your treatment starts with a soft gel that is applied to the target area, and a Sono Bello treatment provider will glide a Venus applicator over the gel in smooth motions to tighten the skin and reduce cellulite. The treatment purportedly causes new collagen and elastin fibers to form to bring you more supple skin over time.
TriSculpt E/X™
This procedure is designed to remove excess skin, especially around the lower abdomen. It's advertised as the ideal solution for toning up your appearance, especially when paired with liposuction to remove excess fat first.
Sono Bello Costs
Sono Bello states that their services are affordable, and they claim that TriSculpt and TriSculpt E/X prices start at $1,349 per area, with a minimum requirement of three areas treated ($4,047 total minimum). The starting price for Venus Freeze is $2,995.
However, the precise cost for your procedure will vary based on the clinic's location, the area and amount of your body you want them to treat, whether you opt for financing or a onetime payment, and what your starting BMI is.
It's also worth noting that the company doesn't clarify online what constitutes an 'area.' I reached out to customer service for further details and was told this was a question that could only be discussed between my consultant and me during my 'free, in-person consultation.'
Hitting a dead end with customer service, we looked at customer reviews of Sono Bello from around the web to learn what people were paying in reality. Some reported putting down about $3,000 for an outer thigh procedure, $12,000 for two rounds of back and belly fat removal, $13,500 for a full body liposuction treatment, $4,000 for skin removal on their stomach, and $6,000 for back and midsection liposuction.
As this variance in prices shows, it's difficult to predict what your treatment costs will be from looking at past procedures because the variables in your situation will be different. Your best bet is to contact your preferred treatment location for a phone estimate or to schedule a free consultation. You can also contact the company at (800) 995-1136 for answers to more general questions.
Does Sono Bello pricing seem standard for the cosmetic surgery industry? The 2017 statistics from the American Society of Plastic Surgeons lists the average cost of liposuction as $3,374, though the price of the procedure varies based on location and surgeon. That's likely lower on average than what you'll pay at Sono Bello.
However, this pricing can be deceiving. In the words of plastic surgeon Dr. Samuel Lin, "the average fee referenced is only a portion of the cost. It does not include anesthesia, operating room facilities, or other related expenses."
For this reason, you need to make sure you understand the full financial picture before committing to a procedure.
What Are Sono Bello Financing Options?
Sono Bello offers numerous financing options, including options where you won't owe any interest if you pay off the full amount of your treatment in six or 12 months. They also claim to offer financing through Care Credit, a medical credit card that offers various financing options depending on the cost of the procedure and the length of repayment you want.
As with any medical procedure, you'll want to be sure that you have a complete understanding of the costs associated with your treatment before you commit. Read the fine print and ask plenty of questions during your consultation so you know what you are signing up for.
Are Sono Bello's Liposuction Procedures a Permanent Solution?
The Sono Bello website offers a comprehensive overview of liposuction. We learned that it is considered to be an effective surgical procedure for slimming, reshaping, and removing excess fat deposits in the body to create desired proportions.
Most liposuction procedures are performed with general anesthesia or minimal oral sedation, and the surgery itself requiring doctors to create small incisions in body tissues and use microcannulas to extract fat cells from the body.
It's important to note that liposuction treatments aren't meant to be a solution for obesity or as a shortcut for weight loss.
Rather, Sono Bello states that the procedure should be considered a way to get rid of stubborn fat deposits that are difficult to remove from diet or exercise alone. Unlike dieting—which they state merely reduces the size of fat cells—liposuction removes the fat cells entirely.
Is liposuction a permanent fix for unwanted fat? That depends on how you treat your body afterward.
According to New York-based plastic surgeon Dr. Charlie Chen, "the results [of liposuction] can be permanent. However, it is impossible to take out every single fat cell in the area. Therefore, if the person gains weight, the liposuctioned area may also increase in size."
Specialist surgeon Dr. Bernard Beldholm clarifies that any fat you regain after liposuction will look a little different than before the procedure.
"If the person gains weight the remaining fat cells will grow but the patient will remain in proportion," he told us. "For example, if liposuction has been done on the saddlebags 'hip area' and the person gains weight, then the legs and body will get bigger but the saddlebags will not return."
Ideal Candidates and Recovery Times
Not everyone is a candidate for liposuction. Chen told us that prospective patient should be in good health, have a medical history free of significant problems, and be within 30 pounds of their ideal body weight.
It's also best to be a nonsmoker and to have relatively elastic skin that will "bounce back" after the treatment.
Regarding recovery times, the company website states that most Sono Bello patients return to work within a week of treatment, and they are approved for vigorous exercise within four to six weeks.
» Recommended Reading: Liposuction: How It Works, Types, Risks, Side Effects, and More
Sono Bello Safety and Side Effects
As with all surgical procedures, there are some inherent risks from Sono Bello. The Mayo Clinic states that you might experience mild bleeding immediately after or develop infections at the site of the incision.
Noticeable scarring due to the treated skin pulling away from healthy skin is also possible with procedures that don't heal correctly, and some people experience permanent or temporary numbness and tingling from nerve damage.
We learned from past HighYa reviews that some people experienced pain during the procedure because they weren't given general anesthesia. Others reported painful, slow-healing infections because of incisions that went too deep.
However, these negative experiences look to be the exception, not the norm. It seems to us that most people who undergo Sono Bello procedures don't suffer from unexpected side effects.
How Does Sono Bello Compare to CoolSculpting?
We've written before about CoolSculpting, another procedure that claims to be an alternative to liposuction. How does it compare to Sono Bello?
Like Sono Bello, CoolSculpting promises to get rid of extra fat through a safe, cost-effective procedure. The process relies on cryolipolysis, or a technology designed to freeze fat cells so that they die and your body can eliminate them.
This purportedly creates a targeted fat loss, though the process isn't designed to help you shed weight as dramatically as liposuction. Instead, you're likely to experience up to 20% fat reduction in the treatment areas after one session, and it may take several months for your body to expel the fat cells so you can see your results.
When you compare CoolSculpting to Sono Bello, a few things are clear. First, CoolSculpting is considered a lower risk procedure because there's no incision, and you don't need anesthesia.
This means there's minimal recovery time after. One drawback is that this often leads to less obvious results as a primary complaint is that it takes a long time for the procedure to work, and the results are usually subtle.
However, this procedure tends to be cheaper than other forms of cosmetic weight loss, as you'll likely pay closer to $1000 to $2000 for the treatment.
Which one is a better option? That depends on your priorities. If you want to save money and subtle tone up a few problem areas, you'll likely prefer CoolSculpting for its lower prices and quick recovery time.
If, however, you want a better chance of having a dramatic before and after, the higher price point and potential for pain might still make Sono Bello a better option.
An Analysis of Sono Bello Reviews and Complaints
We like to look at published customer reviews from third party sites to get a sense of what people think of the products we investigate. In general, it appears that the majority of online customer reviews regarding Sono Bello range from average to good.
Here at HighYa, the company scored 3.5 stars out of five after close to 200 reviews. Some of the most common complaints recorded were that patients thought their results were too subtle or short-lived to be worth the cost.
Many people reported that they felt like they were part of a "bait and switch" where they were quoted one price during their initial consultation and then were charged more than four times that amount at the time of the procedure. A few also reported that they felt like their treatment at the clinic was rushed and impersonal for the amount of money they were paying.
On the positive end, many people reported on our site that they loved how they looked after a Sono Bello procedure and that recovery time was quick and relatively painless.
This fits what we found on Yelp, where the company scored four stars out of five. Many of these reviewers stated that they had a positive experience with Sono Bello staff and felt like their needs were taken into consideration for the treatments they received.
We also read reviews from people who felt that their skin looked deformed after treatment and that their bodies weren't fully healed more than six months after their procedure.
The Bottom Line: How to Decide If Sono Bello Is Right for You?
Committing to cosmetic surgery of any form is a big decision, so how can you decide if Sono Bello is right for you?
First, it's important to be realistic about what your experience might be. As with any medical procedure, there are always risks involved, and not all patients will achieve the same results. With this in mind, let's look at some of the concerns we uncovered during our Sono Bello research.
We don't like Sono Bello's lack of transparency about their pricing. Our attempts to reach out via online chat and by phone for pricing estimates were unsuccessful, as we were told this information could only be shared through an in-person consultation.
As numerous customer reviews made clear, your initial consultation for Sono Bello treatment might feel like a high-pressure sales talk. Many thought the company seemed more concerned with convincing them to put down a deposit than listening to their concerns or helping them choose the right treatment options.
Keep in mind that any deposit money you hand over is non-refundable, so consider your options carefully before putting down money for treatment. In fact, you may want to leave the office and think about your options for 24 hours before proceeding.
Cosmetic surgery, even relatively non-invasive treatments like what Sono Bello offers, aren't for everyone. We think you are most likely to benefit from this form of treatment if you fall under the following descriptors:
You understand that liposuction from Sono Bello isn't designed for extreme weight loss, but rather to reduce the appearance of fat in hard-to-tone areas.

You are within 30 pounds of your goal weight and struggle to get the results you want from diet and exercise alone.

You are willing to commit to a healthy diet and exercise routine to maintain your results.

You understand that your treatment will likely cost $4,000 or more and that you will need to put down a non-refundable deposit.

You understand it might take six months or more for swelling to go down completely after treatment.

You understand that final results might be subtle and that any cosmetic procedure runs the risk of potentially permanent complications.
» Recommended Reading: How to Find the Best Plastic Surgeon for You
1 out 1 people found this review helpful

My time at troy office

By

Candie P.

,

Michigan

,

Nov 18, 2019
Verified Reviewer

To start, when we signed up, because it was my husband and I, we spoke with Julie Amann. She was great. Took the time to explain everything. Very personable. Also, when I go in for follow up appointments I have Jakeita who is very caring and thoughtful about how you are feeling and if you need anything. She takes the time to call you at home also and check on you not many would do that. Last but not least, the girls at the desk are always smiling and helpful. Nice to see.

Bottom Line: Yes, I would recommend this to a friend

---

2 out 2 people found this review helpful

Answered all my questions

By

Rebecca Y.

,

Texas

,

Oct 19, 2019
Verified Reviewer

Had been considering options for body contouring for a few months, but still had a lot of questions.

Met with Mary at the Fort Worth location who spent an extended period of time to answer all my questions.

I am a diabetic with an A1 c of 5.9. Mary examined my body type and a medical history to assure me that I was a good candidate for the procedures I wanted to have done.

I am now comfortable with my decision to move forward with the options I have chosen and look forward to my surgery date.

Bottom Line: Yes, I would recommend this to a friend

---

17 out 17 people found this review helpful

I would like a full refund

By

Penelope H.

,

Brookfield, WI

,

Oct 15, 2019
Verified Reviewer

I was told I would lose up to 2 dress sizes...I am wearing the same size. It was a waste of time and money. I could not see any changes. I am extremely disappointed and I want my money back.

Bottom Line: No, I would not recommend this to a friend

---

40 out 40 people found this review helpful

Don't use Milwaukee Sono Bello

By

Jean O.

,

Wisconsin

,

Sep 27, 2019
Verified Reviewer

Disappointed with Brookfield, WI Sono Bello location experience and management. The day before my procedure at my pre-op visit, another doctor walked into the room saying that corporate told him that he was doing my procedure the next day. When I told him I had specifically requested a female doctor, Dr. Muecke, he said to go talk to the manager, Kevin. I had contracted with Dr. Muecke who had great reviews. Kevin the manager then came into the room and stated that Jessica the Sono Bello consultant overbooked the Saturday procedures with Dr. Muecke. Then he tried to pressure me into using another doctor. I asked to reschedule the procedure with Dr. Muecke. Then the bombshell. Kevin said that the next day was Dr. Muecke's last day at Sono Bello. Kevin also said that Dr. Mueche's schedule the next day was already booked and I was not one of her patients. My only option was to use another doctor since the next day September 21, 2019, Dr. Muecke was leaving the practice permanently. I could not reschedule with her. Nurse Patricia standing there was stunned to hear it. Even she was unaware. I asked Kevin when he planned to tell me about the doctor switch. I did not feel comfortable with the male doctor who had walked in the room unannounced.

I asked Kevin for a refund and instead of talking with me, Kevin escorted me out the front door saying no one could talk to me. I never did meet Dr. Muecke. The whole Sono Bello experience was unprofessional, morally wrong, and disappointing. I left in tears. I then emailed Jessica at Sono Bello right away from my car since Kevin said that she was unavailable, and told her that I was disappointed in her overscheduling and that I wanted a refund. She has not responded. I called my credit card company to dispute the $995 down payment and the care credit company to notate my file that the procedure will not happen. If over-scheduling is a deliberate practice, then this outfit is all about the volume of people they can push through the process. They don't care about you as a person.

Bottom Line: No, I would not recommend this to a friend

---

Advertisement

---

6 out 9 people found this review helpful

Dr. Thomas Walek is the BEST

By

Bella C.

,

New York

,

Sep 27, 2019
Verified Reviewer

I have to say the main concern is if your doctor cares about you or his mighty dollar.

I went in for my surgery and Dr. Walek cared about my needs. I love this doctor, he is not money-hungry and he will not push for something he does not think you need like some doctors. He is also very compassionate. He knows his stuff. The day after my procedure I saw a difference. I wanted to get e.x done and he told me based on his observation he didn't think I need it even though certain staff who handles the financial part was pushing for me to get it, Dr. Walek stood his ground and said "if the patient has doubts about scars and is not totally sure I won't do something she's not too sure about." Walek is amazing, if I ever need something done, he will be the only doctor I would go to. He is honest and very ethical about his work and he takes his time to do his work. Don't worry about him rushing you so he can take the next patient. I ended up waiting an extra hour before he stated my procedure because he was working on another patient and did not want to rush. I'm waiting to see what I will look like in a couple of weeks. But I already see a difference the moment I removed the bandages the next day.

Bottom Line: Yes, I would recommend this to a friend

---

8 out 10 people found this review helpful

So far so good

By

Marilyn W.

,

Suffolk, VA

,

Aug 30, 2019
Verified Reviewer

So far so good. The staff was warm and friendly and very informative. I liked not having to go under anesthetic and feeling out of sorts. I already see a difference and feel confident the end result will be great! I highly recommend Sono Bello to anyone.

Bottom Line: Yes, I would recommend this to a friend

---

54 out 58 people found this review helpful

Expectations were not met!

By

Destiny B.

,

Westerville, OH

,

Aug 23, 2019
Verified Reviewer

During my "free" consultation I was giving a visual of what I could expect after my healing process was complete. It was exactly what I was looking for. So I moved forward trusting Sono Bello to produce those results. However, they did not! Yes, I saw some change but NOWHERE near $7,000 worth. During my last appt my sergeant wasn't available so I had a fill-in doctor. I addressed my concerns with him and he proceeded to tell me in so many words that I came to the wrong place to get what I was expecting and everyone's body won't produce the same results. And so much more that's too much to type. By this point, I just wanted my money back. I disputed the charge, they declined. I called in to address the issue. And I've been waiting on a call back every since. I'm so not pleased with this place. They were very nice and respectful. I enjoyed coming to this place, I also felt comfortable and trusted them. Now I'm not sure what to think due to the way they are handling me with my $7,000 concern. It's a tax write off for them per what I heard one of the employees say with my own ears.

Bottom Line: No, I would not recommend this to a friend

---

20 out 23 people found this review helpful

Follow up

By

Ray R.

,

Garfield, OH

,

Aug 6, 2019
Verified Reviewer

So far my results are good. With dieting and exercising, I'm in great hopes to see even more results. My recovery was great. I went back to work the next day after my procedure and I'm a registered nurse. I'm overall satisfied with Sono Bello.

Bottom Line: Yes, I would recommend this to a friend

---

25 out 29 people found this review helpful

Wow

By

Denise S.

,

Johnstown, OH

,

Jun 19, 2019
Verified Reviewer

I had put on about 40 extra pounds after having a baby and being a stay-at-home mom 13 years ago. Three years ago I managed to lose the extra 40 pounds but needless to say my belly, hips, and waistline just didn't bounce back as I was hoping.

I decided I wanted to be able to wear a bikini again without feeling self-conscious or constantly finding a way to keep my arms covering my midsection. And now, I don't even know how to describe what I see!! I can wear basically anything I want to wear. My little black sheath dress, fitted shirts, and definitely my bikini.

Every time I look in the mirror (which I avoided most of the time prior), I'm still amazed. My belly is actually flat again and I have an hourglass figure from my waist to my hips. The one big thing that stands out about my transformation was when I put on that new bikini and saw the look on my husband's face. He summed it up with one simple word "Wow!"

In addition to my amazing results, every staff member at Sono Bello was friendly and genuinely concerned about my desired result. Each team member I spoke with explained every detail of my procedure, step by step, and what I should expect after my procedure. They really put me at ease and made the decision to choose Sono Bello very easy to make. Thank you Sono Bello for giving me such an awesome transformation!

Bottom Line: Yes, I would recommend this to a friend

---

81 out 82 people found this review helpful

Thieves

By

Shelly C.

,

Indiana

,

Jun 12, 2019
Verified Reviewer

They acted like they were giving me a big special up front by asking me to only pay $500 down. Then the doctor found a hernia during my visit and said I could not have the procedure until I have my hernia repaired. They charged my card for the deposit of $500 anyway before I left. I had to reschedule twice because of problems with the hernia surgery. I called them today and talked to the manager who was very rude about what I had been through and wanted a refund until my body was ready. I'm scared to have anyone go inside my stomach for anything after the nightmare I've been through with this hernia surgery. She said no refund, credit only, even though their doctor would not do surgery. She was very unconcerned with what I've gone through and said well have your doctor send a statement saying you can't have elective surgery. That's not it. My body is messed up from two infections. He's not saying I can't..I'm saying it's not good for me to have it done anywhere in the near future. But no, she will not refund, telling me well you were supposed to put $1000 down, even though they acted if it was a special.

Bottom Line: No, I would not recommend this to a friend

---

92 out 95 people found this review helpful

Please research before signing a contract

By

David P.

,

Las Vegas, NV

,

May 30, 2019
Verified Reviewer

PLEASE, PLEASE, PLEASE research this company before you sign any contract.

Once you sign the contract you immediately forfeit $995, which is non-refundable. If you are scheduled within 14 days for the procedure, and you decide not to proceed, you immediately lose half of the deposit (which is the total cost of the procedure up front). Please go to Better Business Bureau online and read the complaints against Sono Bello to better equip you for the possibilities you may encounter. Ask your doctor their opinion. The sales person at this location will tell you that all those complaints are from the other Sono Bello locations, but I assure you that all 40 locations are run the same. Should you decide after this research, make sure the doctor is "Board Certified" of a specific Board (e.g. Family Practice, Emergency Medicine, etc,) Don't let their fancy advertising cloud your judgment and God help you if you do proceed!

Bottom Line: No, I would not recommend this to a friend

---