Sono Bello
Claimed This company has claimed this profile, is getting alerted on any new customer reviews entering this page, and may engage in dialogue with its customers to address their matters.

Companies cannot pay money or provide goods in order to remove or alter customer reviews.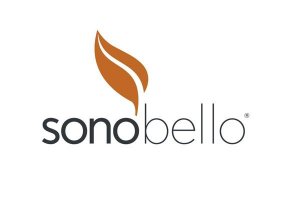 Sono Bello specializes in a variety of body contouring and liposuction services that are claimed to help you remove unwanted fat and to achieve your specific beauty goals. Liposuction is considered an effective procedure, but there are risks involved.
Sono Bello Review: A Detailed Look
Sono Bello is a chain of body contouring clinics that employs over 125 board-certified surgeons. The company states that they have performed more than 150,000 cosmetic procedures at 60-plus locations across the United States.
These procedures are targeted towards men and women who want a quick treatment that will give them a slimmer figure. The company promises to provide each customer with an advanced micro-laser liposuction procedure for quicker results and less recovery time.
In this review, we'll help you gain a better understanding of how Sono Bello works and the results you can expect, so you can determine if it's right for you.
Available Procedures
Liposuction is considered an effective surgical procedure for slimming, reshaping, and removing excess fat deposits in the body.
Most procedures are performed with general anesthesia or minimal oral sedation. The surgery requires doctors to create small incisions in body tissues and use microcannulas (thin needles) to extract fat cells from the body.
It's important to note that liposuction treatments aren't meant to be a solution for obesity or as a shortcut for weight loss. Rather, Sono Bello states that the procedure should be considered a way to get rid of stubborn fat deposits that are difficult to remove from diet or exercise alone.
Unlike dieting—which they state merely reduces the size of fat cells—liposuction removes the fat cells entirely.
Most Sono Bello centers offer three procedures that it considers less invasive than traditional liposuction:
TriSculpt™ Laser Liposuction
Venus Freeze™
TriSculpt E/X™
These procedures are used to treat a wide variety of areas, including chest, chin, waist, abs, arms, back, and legs.
TriSculpt™ Laser Liposuction
As Sono Bello's most popular procedure, this three-step fat removal procedure relies on "stay-awake localized anesthesia, power-assisted liposuction, and micro-laser assisted liposuction."
Sono Bello reports that laser liposuction helps to restore the natural contours of your body and is ideal for removing fat pockets from your stomach, waist, arms, and legs.
You'll stay awake through the procedure and get local anesthesia in the treatment areas. During treatment, a physician uses microcannulas to suck out unwanted fat from large pockets and a separate microcannula with a low-power laser to break down fat in smaller sections like your upper arms and under your chin.
Venus Freeze™
This non-surgical procedure is designed to reduce the appearance of cellulite by using a combination of radiofrequency and magnetic pulses.
The Venus Freeze should be painless and will cause only a gentle massage feeling on your skin. Sono Bello states that you will experience a trimmer, smoother figure in as few as five sessions.
The treatment begins with a Sono Bello treatment provider applying a soft gel to the target area and gliding a Venus applicator over the gel in smooth motions to tighten the skin and reduce cellulite.
The treatment purportedly causes new collagen and elastin fibers to form to bring you more supple skin over time.
TriSculpt E/X™
This procedure is designed to remove excess skin, especially around the lower abdomen. It's advertised as the ideal solution for toning up your appearance, especially when paired with liposuction to remove excess fat first.
Pricing
Sono Bello states that TriSculpt and TriSculpt E/X prices start at $1,349 per area, with a minimum requirement of three areas treated ($4,047 total minimum).
The starting price for Venus Freeze is $2,995.
However, the precise cost for your procedure will vary based on the clinic's location, the area and amount of your body you want them to treat, whether you opt for financing or single payment, and what your starting BMI is.
Note that the company is vague about what constitutes an 'area.' I reached out to customer service for further details and was told this was a question that could only be discussed between my consultant and me during my 'free, in-person consultation.'
Hitting a dead end with customer service, we looked at customer reviews of Sono Bello from around the web to learn what people were paying.
Some reported paying the following:
Outer thigh procedure: $3,000
Two rounds of back and belly fat removal: $12,000
Full body liposuction treatment: $13,500
Skin removal on their stomach: $4,000
Back and midsection liposuction: $6,000
As this variance in prices shows, it's difficult to predict what your treatment costs will be from looking at past procedures because they vary based on each person's unique situation. The best way to get a price estimate is to contact your preferred treatment location for a phone estimate or to schedule a free consultation.
Financing Options
Sono Bello offers numerous financing options, including options where you won't owe any interest if you pay off the full amount of your treatment in six or 12 months. They also claim to offer financing through Care Credit, a medical credit card that offers various financing options depending on the cost of the procedure and the time for repayment.
As with any medical procedure, you'll want to be sure that you have a complete understanding of the costs associated with your treatment before you commit. Read the fine print and ask plenty of questions during your consultation so you know what you are signing up for.
How Does Sono Bello Pricing Compare to Other Cosmetic Procedures
The 2017 statistics from the American Society of Plastic Surgeons lists the average cost of liposuction as $3,374, though the price of the procedure varies based on location and surgeon. That's likely lower on average than what you'll pay at Sono Bello.
However, this pricing can be deceiving. In the words of plastic surgeon Dr. Samuel Lin, "the average fee referenced is only a portion of the cost. It does not include anesthesia, operating room facilities, or other related expenses."
For this reason, you need to make sure you know precisely what is being treated, and what the expected results should be, before committing to a procedure
Are Liposuction Procedures a Permanent Solution?
According to New York-based plastic surgeon Dr. Charlie Chen, "the results [of liposuction] can be permanent. However, it is impossible to take out every single fat cell in the area. Therefore, if the person gains weight, the liposuctioned area may also increase in size."
Specialist surgeon Dr. Bernard Beldholm clarifies that any fat you regain after liposuction will look a little different than before the procedure.
"If the person gains weight the remaining fat cells will grow but the patient will remain in proportion," he told us. "For example, if liposuction has been done on the saddlebags 'hip area' and the person gains weight, then the legs and body will get bigger but the saddlebags will not return."
Ideal Candidates
Liposuction is meant to remove unwanted pockets of fat that tend to accumulate in areas that are resistant to dietary changes or exercise, said Dr. Sachin M. Shridharani, a Manhattan-based plastic surgeon, noting that these pockets are common on the lower abdomen, the upper thighs, the jowls, and other areas on the body.
"Liposuction removes these pockets of fat, slimming the contour – this is a body-contouring procedure," Dr. Shridharani said. "Excellent candidates are those that still have good elasticity in their skin so that the skin can tighten down to the slimmer contour once the underlying fat is removed."
Not everyone is a candidate for liposuction. According to Dr. Shridharani, people who have sagging, stretched, loose skin should avoid this procedure.
"Liposuction alone is not the best procedure, as it will leave an area of loose sagging skin, albeit without fat underneath," Dr. Shridharani said. "In these cases, procedures that remove excess skin, such as a tummy tuck, are better options."
Dr. Chen also told us that prospective patients should be in good health, have a medical history free of significant problems, and be within 30 pounds of their ideal body weight.
It's also best to be a nonsmoker.
Recovery Times
The company states that most Sono Bello patients return to work within a week of treatment, and they are approved for vigorous exercise within four to six weeks.
"Most patients can return to work in just two or three days unless they have had multiple areas treated – those patients may need a week off from work," said Dr. Shridharani, adding that scarring "will be virtually invisible."
Light physical activity may be resumed after two weeks, Dr. Shridharani recommended; intense cardio may be resumed by 3 to 4 weeks, and strength training is typically permitted at 5 to 6 weeks post-surgery.
Safety and Side Effects
As with all surgical procedures, there are some inherent risks from Sono Bello. The Mayo Clinic states that you might experience mild bleeding immediately after or develop infections at the site of the incision.
Noticeable scarring due to the treated skin pulling away from healthy skin is also possible with procedures that don't heal correctly, and some people experience permanent or temporary numbness and tingling from nerve damage.
Past customer reviews show that some people experienced pain during the procedure because they weren't given general anesthesia. Others reported painful, slow-healing infections because of incisions that went too deep.
One of the most common side effects is to end up with physical irregularities, such as bumpy, weathered skin, or fat bulges due to uneven fat removal or poor healing.
Your risk of complications like this increases if your surgeon is working on a large area and if you don't take the recommended precautions during the healing phases.
However, these negative experiences look to be the exception, not the norm. Most people who undergo Sono Bello procedures don't suffer from unexpected side effects.
Analysis of Customer Reviews
More than 200 customers have left reviews for Sono Bello on our website, and overall the service averages 3.4-stars. Here's a summary of key insights:
Shady Sales Tactics
A significant number of Sono Bello customers weren't happy with the sales tactics used to convince them to sign up for the service. Many people reported that they felt like they were part of a "bait and switch" where they were quoted one price during their initial consultation and then were charged more at the time of the procedure.
Positive Improvements
Many Sono Bello patients were thrilled with the results from their procedure. They noted that they dealt with short, painless recovery times and saw real progress right away.
Many wrote that friends and family noticed the change immediately and that the procedure improved places that they weren't able to affect with exercise.
Helpful Sales Representatives
Many customers loved working with the company's sales agents. They reported that the customer service team took lots of time to carefully explain their treatment options and ensure that they didn't have any questions or concerns about the procedure before officially committing.
Unsatisfactory Results
A large percentage of Sono Bello users weren't happy with the results from their procedure. We read reviews from people who felt that their skin looked deformed after treatment and that their bodies weren't fully healed more than six months after their procedure.
Sono Bello vs. CoolSculpting?
CoolSculpting promises to get rid of extra fat through a safe, cost-effective procedure. The process relies on cryolipolysis, which is a technology designed to freeze fat cells so that they die, and your body can eliminate them.
This leads to targeted fat loss, though the process isn't designed to help you shed weight as dramatically as liposuction. Instead, you're likely to experience up to 20% fat reduction in the treatment area after one session, and it may take several months for your body to expel the fat cells so you can see your results.
When you compare CoolSculpting to Sono Bello's procedures, a few things are clear. First, CoolSculpting is considered a lower risk procedure because there's no incision, you don't need anesthesia, and there's usually minimal recovery time after.
One drawback is that this often leads to subtle results. A primary CoolSculpting complaint is that it takes a long time for the procedure to work, and the results are usually subtle.
CoolSculpting tends to be cheaper than other forms of cosmetic weight loss, as you'll likely pay closer to $1000 to $2000 for the treatment.
Pros and Cons
Effective treatment for fat removal
Minimal recovery time
60+ locations around the US
May be more effective than CoolSculpting
Potentially long-lasting results with a healthy lifestyle
Results may be subtle
Customer complaints against Sono Bello sales tactics
Pricing information isn't transparent
Small risk of serious complications
The Bottom Line
If you're considering a procedure from Sono Bello, you need to be realistic about what your experience might be. Keep in mind that there are risks involved and that results can vary between patients.
Sono Bello's lack of transparency about pricing is concerning. You will likely only be able to get an accurate price estimate by attending an in-person consultation.
All Sono Bello deposit money is non-refundable, so consider your options carefully before putting down money. We suggest that you leave the office and think about your options for 24 hours before proceeding.
Cosmetic surgery, even relatively non-invasive treatments like what Sono Bello offers, isn't for everyone. You are most likely to benefit if the following describes you:
You understand that liposuction from Sono Bello isn't designed for extreme weight loss, but rather to reduce the appearance of fat in hard-to-tone areas.

You are within 30 pounds of your goal weight and struggle to get the results you want from diet and exercise alone.

You are willing to commit to a healthy diet and exercise routine to maintain your results.

You understand that your treatment will likely cost $4,000 or more and that you will need to put down a non-refundable deposit.

You understand that any cosmetic procedure runs the risk of potentially permanent complications.
---
It's not good

By Barbara Z.

,

Vancouver, WA

,

Sep 10, 2020
Verified Reviewer

Overall Experience:

I have diabetes and thought the permanent loss of excess fat would help my situation. It was expensive, but I believed all the hype and went forward with the procedure. The doctor and assistants were nice enough. They ordered the wrong size compression garment and the results were not immediately obvious. After about 6 weeks, I started to notice a difference and eventually went down a size, just one. After 12 weeks I noticed my clothes were getting a little snug and then realized I suddenly had a blossoming bottom I didn't have before. Wherever I hadn't had the procedure was progressively getting fatter. The body lasted for about 8 months and even though I watched my diet, I kept getting bigger. It's been 18 months and I can no longer wear most of my clothes, including the ones I wore before the procedure. The permanent fat loss was not permanent. The areas I got treatment are now back to the way they were and I have the additional areas now to boot. This may be an isolated experience, but I doubt it. I no longer have my $7000, and now have extra fat and a closet full of clothes I can't wear.

Pros and Cons:

The doctor was nice
The cost was prohibitive and I had my procedure done on a special
The hype was false, promises did not materialize
Follow-up was poor to non-existent

Bottom Line: No, I would not recommend this to a friend

---

Cringe at the name Sono Bello

By Sophia T.

,

Sacramento, CA

,

Apr 11, 2020
Verified Reviewer

Overall Experience:

Hopefully, this review will help at least one woman from wasting her money at Sono Bello. It's only after becoming a Christian can I now forgive this company for their misleading and deceptions.

First is the consultation. Yes the staff is extremely nice but who wouldn't be, they want your money. You're told if you leave a $1,000 deposit that day then ONLY can you save $2,500 from the total cost of the procedure. (Who doesn't want to save 2,500?) The fine print said I had to purchase more than one area. They said the laser treatment they used would solve the problem of excessive skin after the liposuction when I asked about it. The day of the liposuction the doctor flipped the switch off of the lipo vacuum after he was finished and said I would definitely need skin removal but since they don't deal with any incisions or surgery of that magnitude I would have to find a doctor that did. The laser did nothing and so I paid a total of $6,500 plus deposit only to look worse because I have rolls that are now empty and look more saggy than ever. Ladies when you get lipo on your lower and upper abdomen they don't tell you that you will have back fat that bulges out from your bra strap more noticeably now either. When I complained they just gave me their motto - "EVERYBODYS DIFFERENT!" If I ever hear that phrase I just want to scream.

I cringe at every commercial I see misleading women who are desperate for a slimmer makeover and will just get disappointed. Those people on TV may be real but they had to get plastic surgery to remove the skin that they just don't do at Sono Bello. Don't waste your money ladies. Don't let them make you bitter instead of better.

Bottom Line: No, I would not recommend this to a friend

---

Met my expectations

By Kimberly F.

,

Raleigh, NC

,

Mar 13, 2020
Verified Reviewer

Overall Experience:

I am a retired Army officer and spent 23 years doing fitness daily. After 6 years of being retired and sitting at a desk job I developed flab on my midsection that will not go away with the walking that I am limited to doing. I can do light ab work, walk, and swimming for exercise so during months when I can't get in my pool the fat kept increasing. My clothes are all size 6, but when I started buying size 8 and 10 I knew I had to do something. My initial consultation was great. No whammies on cost. I was given a sheet with the total price and told to give a deposit and the finance options. I was initially surprised with the cost of $6000+, but I know that my quality of life was worth it.

My procedure was scheduled for 12:00 and I showed up at 10:30 as directed. They said I was 2 hours early and told me I was scheduled for 2 pm. I came back, only to be told my appointment would not be until 5 pm. This was the only thing that was inconvenient, but was actually a good thing because I did some shopping while I waited.

There was a little pain during the numbing process but the rest was not painful, only a "pulling" feeling from moving the device around. The nurses were very nice and informative. I got a garment to put on afterward and my ride was given the instructions. They put maxi pads on your cuts to catch the drainage but I did not have much draining. They prescribed Oxycodone and I only took it for the first two days to help me rest. I did my procedure on a Saturday and I went back to work on Tuesday. I could not wear the binder they gave me because it was impossible to sit and work with it on. I improvised with a similar product. I have mild swelling still - 5 days later, but can already see the results. I am 5'9" and normally 140 but got up to 163 when I decided to get the procedure. I did CoolSculpting a year prior at a cost of $1,200 and it did not work one bit. They told me it would take up to 3 sessions to see results. That's $3,600 and hoping it worked. The TriSculpt option gave instant results (despite the swelling) and I paid a slightly higher cost than CoolSculpting would have been after 3 treatments. Convenience is worth the additional cost.

The swelling, minor pain, and cost were expected and written clearly in the instructions and initial appt.

Sure, it was costly, but at almost 50 years old, I am looking for long-term quality of life changes. I realized that my diet and my sedentary work-life contributed to my fat. Now I am excited to get up, cook my lunch, pack my lunch and water bottles and when I am at work I walk 10 minutes every hour. This summer I will sport that bikini again without my belly hanging over the bottoms!

Bottom Line: Yes, I would recommend this to a friend

---

Misrepresentation

By Dawn F.

,

Virginia

,

Mar 2, 2020
Verified Reviewer

Overall Experience:

I met with Courtney at the Woodbridge location. We talked about the procedure, and I was very excited.

She told me it was a 1-3 day recovery period. We looked at financing options and applied for Care Credit. Courtney told me my purchase for the procedure was interest-free if paid off in a year.

Not only am I three months in and still experiencing discomfort, numbness, and tingling, I happened to look at my care credit account and see that I am being charged more than $100/month in interest.

I have reached out to Sono Bello to talk with someone in the corporate office. I feel scammed. I am going to file a complaint with the FTC as well for unethical business practices.

Bottom Line: No, I would not recommend this to a friend

---

Advertisement

---

A WASTE of MONEY

By Coraly M.

,

New Jersey

,

Feb 28, 2020
Verified Reviewer

Overall Experience:

When I found Sono Bello online after years of wanting liposuction I literally just felt like I HAD to have it done. I can honestly say they had me at "the very minimal downtime", part of the recovery. My story is similar to most unsatisfied patients. I paid lots of money for little results. I followed the post-op instructions to the T. It was embarrassing for people to know, I spent that kind of money with no results/almost non-existent. I would complain to the doctor's medical assistant at every post-op appointment about how unsatisfied I was with my results, because yes, after the surgery, you will not be scheduled to see or speak to the doctor who performed the surgery, but a medical assistant, all she kept telling me was...that I had to wait the 6 months to really see the difference. Well, let me tell you that it has been 8 months and nothing I still feel and look the same. In my opinion, this was truly a WASTE of money! It really sucks that I had to rate this in order to post, otherwise, I would have not rated at all.

Bottom Line: No, I would not recommend this to a friend

---

GREAT!

By Melissa P.

,

Sacramento, CA

,

Dec 26, 2019
Verified Reviewer

Overall Experience:

I had a GREAT EXPERIENCE at Sono Bello. On December 5, 2019 I had my stomach, waist, and back done here at the Sacramento location on Howe Ave, in which I have to say the STAFF is OUTSTANDING, the consultation was thorough, but the procedure was AMAZING. I DID NOT FEEL A THING. It's been 2 weeks already and I feel really good, I can touch my toes, hahaha, after 9 children and being 52 years young, it was time and Sono Bello brought me back, I feel 35 again. Thank Sono Bello, Dr. Tavazoli, I appreciate you all.

Bottom Line: Yes, I would recommend this to a friend

---

My time at troy office

By Candie P.

,

Michigan

,

Nov 18, 2019
Verified Reviewer

Overall Experience:

To start, when we signed up, because it was my husband and I, we spoke with Julie Amann. She was great. Took the time to explain everything. Very personable. Also, when I go in for follow up appointments I have Jakeita who is very caring and thoughtful about how you are feeling and if you need anything. She takes the time to call you at home also and check on you not many would do that. Last but not least, the girls at the desk are always smiling and helpful. Nice to see.

Bottom Line: Yes, I would recommend this to a friend

---

Answered all my questions

By Rebecca Y.

,

Texas

,

Oct 19, 2019
Verified Reviewer

Overall Experience:

Had been considering options for body contouring for a few months, but still had a lot of questions.

Met with Mary at the Fort Worth location who spent an extended period of time to answer all my questions.

I am a diabetic with an A1 c of 5.9. Mary examined my body type and a medical history to assure me that I was a good candidate for the procedures I wanted to have done.

I am now comfortable with my decision to move forward with the options I have chosen and look forward to my surgery date.

Bottom Line: Yes, I would recommend this to a friend

---

I would like a full refund

By Penelope H.

,

Brookfield, WI

,

Oct 15, 2019
Verified Reviewer

Overall Experience:

I was told I would lose up to 2 dress sizes...I am wearing the same size. It was a waste of time and money. I could not see any changes. I am extremely disappointed and I want my money back.

Bottom Line: No, I would not recommend this to a friend

---

Don't use Milwaukee Sono Bello

By Jean O.

,

Wisconsin

,

Sep 27, 2019
Verified Reviewer

Overall Experience:

Disappointed with Brookfield, WI Sono Bello location experience and management. The day before my procedure at my pre-op visit, another doctor walked into the room saying that corporate told him that he was doing my procedure the next day. When I told him I had specifically requested a female doctor, Dr. Muecke, he said to go talk to the manager, Kevin. I had contracted with Dr. Muecke who had great reviews. Kevin the manager then came into the room and stated that Jessica the Sono Bello consultant overbooked the Saturday procedures with Dr. Muecke. Then he tried to pressure me into using another doctor. I asked to reschedule the procedure with Dr. Muecke. Then the bombshell. Kevin said that the next day was Dr. Muecke's last day at Sono Bello. Kevin also said that Dr. Mueche's schedule the next day was already booked and I was not one of her patients. My only option was to use another doctor since the next day September 21, 2019, Dr. Muecke was leaving the practice permanently. I could not reschedule with her. Nurse Patricia standing there was stunned to hear it. Even she was unaware. I asked Kevin when he planned to tell me about the doctor switch. I did not feel comfortable with the male doctor who had walked in the room unannounced.

I asked Kevin for a refund and instead of talking with me, Kevin escorted me out the front door saying no one could talk to me. I never did meet Dr. Muecke. The whole Sono Bello experience was unprofessional, morally wrong, and disappointing. I left in tears. I then emailed Jessica at Sono Bello right away from my car since Kevin said that she was unavailable, and told her that I was disappointed in her overscheduling and that I wanted a refund. She has not responded. I called my credit card company to dispute the $995 down payment and the care credit company to notate my file that the procedure will not happen. If over-scheduling is a deliberate practice, then this outfit is all about the volume of people they can push through the process. They don't care about you as a person.

Bottom Line: No, I would not recommend this to a friend

---

Dr. Thomas Walek is the BEST

By Bella C.

,

New York

,

Sep 27, 2019
Verified Reviewer

Overall Experience:

I have to say the main concern is if your doctor cares about you or his mighty dollar.

I went in for my surgery and Dr. Walek cared about my needs. I love this doctor, he is not money-hungry and he will not push for something he does not think you need like some doctors. He is also very compassionate. He knows his stuff. The day after my procedure I saw a difference. I wanted to get e.x done and he told me based on his observation he didn't think I need it even though certain staff who handles the financial part was pushing for me to get it, Dr. Walek stood his ground and said "if the patient has doubts about scars and is not totally sure I won't do something she's not too sure about." Walek is amazing, if I ever need something done, he will be the only doctor I would go to. He is honest and very ethical about his work and he takes his time to do his work. Don't worry about him rushing you so he can take the next patient. I ended up waiting an extra hour before he stated my procedure because he was working on another patient and did not want to rush. I'm waiting to see what I will look like in a couple of weeks. But I already see a difference the moment I removed the bandages the next day.

Bottom Line: Yes, I would recommend this to a friend

---