Sono Bello Reviews - Is It Really Effective?
This company has claimed this profile, is getting alerted on any new customer reviews entering this page, and may engage in dialogue with its customers to address their matters.

Companies cannot pay money or provide goods in order to remove or alter customer reviews.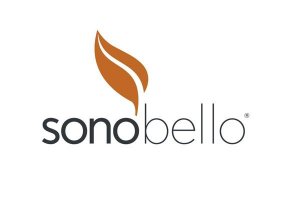 Summary
Sono Bello specializes in a variety of body contouring and liposuction services that are claimed to help you remove unwanted fat and to achieve your specific beauty goals. Liposuction is considered an effective procedure, but there are risks involved.
Pros
Effective treatment for fat removal
Minimal recovery time
60+ locations around the US
May be more effective than CoolSculpting
Potentially long-lasting results with a healthy lifestyle
Cons
Results may be subtle
Customer complaints against Sono Bello sales tactics
Pricing information isn't transparent
Small risk of serious complications
Our Full Review
Sono Bello is a chain of body contouring clinics that employs over 125 board-certified surgeons. The company states that they have performed more than 150,000 cosmetic procedures at 60-plus locations across the United States.
These procedures are targeted towards men and women who want a quick treatment that will give them a slimmer figure. The company promises to provide each customer with an advanced micro-laser liposuction procedure for quicker results and less recovery time.
In this review, we'll help you gain a better understanding of how Sono Bello works and the results you can expect, so you can determine if it's right for you.
Available Procedures
Liposuction is considered an effective surgical procedure for slimming, reshaping, and removing excess fat deposits in the body.
Most procedures are performed with general anesthesia or minimal oral sedation. The surgery requires doctors to create small incisions in body tissues and use microcannulas (thin needles) to extract fat cells from the body.
It's important to note that liposuction treatments aren't meant to be a solution for obesity or as a shortcut for weight loss. Rather, Sono Bello states that the procedure should be considered a way to get rid of stubborn fat deposits that are difficult to remove from diet or exercise alone.
Unlike dieting—which they state merely reduces the size of fat cells—liposuction removes the fat cells entirely.
Most Sono Bello centers offer three procedures that it considers less invasive than traditional liposuction:
TriSculpt™ Laser Liposuction
Venus Freeze™
TriSculpt E/X™
These procedures are used to treat a wide variety of areas, including chest, chin, waist, abs, arms, back, and legs.
TriSculpt™ Laser Liposuction
As Sono Bello's most popular procedure, this three-step fat removal procedure relies on "stay-awake localized anesthesia, power-assisted liposuction, and micro-laser assisted liposuction."
Sono Bello reports that laser liposuction helps to restore the natural contours of your body and is ideal for removing fat pockets from your stomach, waist, arms, and legs.
You'll stay awake through the procedure and get local anesthesia in the treatment areas. During treatment, a physician uses microcannulas to suck out unwanted fat from large pockets and a separate microcannula with a low-power laser to break down fat in smaller sections like your upper arms and under your chin.
Venus Freeze™
This non-surgical procedure is designed to reduce the appearance of cellulite by using a combination of radiofrequency and magnetic pulses.
The Venus Freeze should be painless and will cause only a gentle massage feeling on your skin. Sono Bello states that you will experience a trimmer, smoother figure in as few as five sessions.
The treatment begins with a Sono Bello treatment provider applying a soft gel to the target area and gliding a Venus applicator over the gel in smooth motions to tighten the skin and reduce cellulite.
The treatment purportedly causes new collagen and elastin fibers to form to bring you more supple skin over time.
TriSculpt E/X™
This procedure is designed to remove excess skin, especially around the lower abdomen. It's advertised as the ideal solution for toning up your appearance, especially when paired with liposuction to remove excess fat first.
Pricing
Sono Bello states that TriSculpt and TriSculpt E/X prices start at $1,349 per area, with a minimum requirement of three areas treated ($4,047 total minimum).
The starting price for Venus Freeze is $2,995.
However, the precise cost for your procedure will vary based on the clinic's location, the area and amount of your body you want them to treat, whether you opt for financing or single payment, and what your starting BMI is.
Note that the company is vague about what constitutes an 'area.' I reached out to customer service for further details and was told this was a question that could only be discussed between my consultant and me during my 'free, in-person consultation.'
Hitting a dead end with customer service, we looked at customer reviews of Sono Bello from around the web to learn what people were paying.
Some reported paying the following:
Outer thigh procedure: $3,000
Two rounds of back and belly fat removal: $12,000
Full body liposuction treatment: $13,500
Skin removal on their stomach: $4,000
Back and midsection liposuction: $6,000
As this variance in prices shows, it's difficult to predict what your treatment costs will be from looking at past procedures because they vary based on each person's unique situation. The best way to get a price estimate is to contact your preferred treatment location for a phone estimate or to schedule a free consultation.
Financing Options
Sono Bello offers numerous financing options, including options where you won't owe any interest if you pay off the full amount of your treatment in six or 12 months. They also claim to offer financing through Care Credit, a medical credit card that offers various financing options depending on the cost of the procedure and the time for repayment.
As with any medical procedure, you'll want to be sure that you have a complete understanding of the costs associated with your treatment before you commit. Read the fine print and ask plenty of questions during your consultation so you know what you are signing up for.
How Does Sono Bello Pricing Compare to Other Cosmetic Procedures
The 2017 statistics from the American Society of Plastic Surgeons lists the average cost of liposuction as $3,374, though the price of the procedure varies based on location and surgeon. That's likely lower on average than what you'll pay at Sono Bello.
However, this pricing can be deceiving. In the words of plastic surgeon Dr. Samuel Lin, "the average fee referenced is only a portion of the cost. It does not include anesthesia, operating room facilities, or other related expenses."
For this reason, you need to make sure you know precisely what is being treated, and what the expected results should be, before committing to a procedure
Are Liposuction Procedures a Permanent Solution?
According to New York-based plastic surgeon Dr. Charlie Chen, "the results [of liposuction] can be permanent. However, it is impossible to take out every single fat cell in the area. Therefore, if the person gains weight, the liposuctioned area may also increase in size."
Specialist surgeon Dr. Bernard Beldholm clarifies that any fat you regain after liposuction will look a little different than before the procedure.
"If the person gains weight the remaining fat cells will grow but the patient will remain in proportion," he told us. "For example, if liposuction has been done on the saddlebags 'hip area' and the person gains weight, then the legs and body will get bigger but the saddlebags will not return."
Ideal Candidates
Liposuction is meant to remove unwanted pockets of fat that tend to accumulate in areas that are resistant to dietary changes or exercise, said Dr. Sachin M. Shridharani, a Manhattan-based plastic surgeon, noting that these pockets are common on the lower abdomen, the upper thighs, the jowls, and other areas on the body.
"Liposuction removes these pockets of fat, slimming the contour – this is a body-contouring procedure," Dr. Shridharani said. "Excellent candidates are those that still have good elasticity in their skin so that the skin can tighten down to the slimmer contour once the underlying fat is removed."
Not everyone is a candidate for liposuction. According to Dr. Shridharani, people who have sagging, stretched, loose skin should avoid this procedure.
"Liposuction alone is not the best procedure, as it will leave an area of loose sagging skin, albeit without fat underneath," Dr. Shridharani said. "In these cases, procedures that remove excess skin, such as a tummy tuck, are better options."
Dr. Chen also told us that prospective patients should be in good health, have a medical history free of significant problems, and be within 30 pounds of their ideal body weight.
It's also best to be a nonsmoker.
Recovery Times
The company states that most Sono Bello patients return to work within a week of treatment, and they are approved for vigorous exercise within four to six weeks.
"Most patients can return to work in just two or three days unless they have had multiple areas treated – those patients may need a week off from work," said Dr. Shridharani, adding that scarring "will be virtually invisible."
Light physical activity may be resumed after two weeks, Dr. Shridharani recommended; intense cardio may be resumed by 3 to 4 weeks, and strength training is typically permitted at 5 to 6 weeks post-surgery.
Safety and Side Effects
As with all surgical procedures, there are some inherent risks from Sono Bello. The Mayo Clinic states that you might experience mild bleeding immediately after or develop infections at the site of the incision.
Noticeable scarring due to the treated skin pulling away from healthy skin is also possible with procedures that don't heal correctly, and some people experience permanent or temporary numbness and tingling from nerve damage.
Past customer reviews show that some people experienced pain during the procedure because they weren't given general anesthesia. Others reported painful, slow-healing infections because of incisions that went too deep.
One of the most common side effects is to end up with physical irregularities, such as bumpy, weathered skin, or fat bulges due to uneven fat removal or poor healing.
Your risk of complications like this increases if your surgeon is working on a large area and if you don't take the recommended precautions during the healing phases.
However, these negative experiences look to be the exception, not the norm. Most people who undergo Sono Bello procedures don't suffer from unexpected side effects.
Analysis of Customer Reviews
More than 200 customers have left reviews for Sono Bello on our website, and overall the service averages 3.4-stars. Here's a summary of key insights:
Shady Sales Tactics
A significant number of Sono Bello customers weren't happy with the sales tactics used to convince them to sign up for the service. Many people reported that they felt like they were part of a "bait and switch" where they were quoted one price during their initial consultation and then were charged more at the time of the procedure.
Positive Improvements
Many Sono Bello patients were thrilled with the results from their procedure. They noted that they dealt with short, painless recovery times and saw real progress right away.
Many wrote that friends and family noticed the change immediately and that the procedure improved places that they weren't able to affect with exercise.
Helpful Sales Representatives
Many customers loved working with the company's sales agents. They reported that the customer service team took lots of time to carefully explain their treatment options and ensure that they didn't have any questions or concerns about the procedure before officially committing.
Unsatisfactory Results
A large percentage of Sono Bello users weren't happy with the results from their procedure. We read reviews from people who felt that their skin looked deformed after treatment and that their bodies weren't fully healed more than six months after their procedure.
Sono Bello vs. CoolSculpting?
CoolSculpting promises to get rid of extra fat through a safe, cost-effective procedure. The process relies on cryolipolysis, which is a technology designed to freeze fat cells so that they die, and your body can eliminate them.
This leads to targeted fat loss, though the process isn't designed to help you shed weight as dramatically as liposuction. Instead, you're likely to experience up to 20% fat reduction in the treatment area after one session, and it may take several months for your body to expel the fat cells so you can see your results.
When you compare CoolSculpting to Sono Bello's procedures, a few things are clear. First, CoolSculpting is considered a lower risk procedure because there's no incision, you don't need anesthesia, and there's usually minimal recovery time after.
One drawback is that this often leads to subtle results. A primary CoolSculpting complaint is that it takes a long time for the procedure to work, and the results are usually subtle.
CoolSculpting tends to be cheaper than other forms of cosmetic weight loss, as you'll likely pay closer to $1000 to $2000 for the treatment.
The Bottom Line
If you're considering a procedure from Sono Bello, you need to be realistic about what your experience might be. Keep in mind that there are risks involved and that results can vary between patients.
Sono Bello's lack of transparency about pricing is concerning. You will likely only be able to get an accurate price estimate by attending an in-person consultation.
All Sono Bello deposit money is non-refundable, so consider your options carefully before putting down money. We suggest that you leave the office and think about your options for 24 hours before proceeding.
Cosmetic surgery, even relatively non-invasive treatments like what Sono Bello offers, isn't for everyone. You are most likely to benefit if the following describes you:
You understand that liposuction from Sono Bello isn't designed for extreme weight loss, but rather to reduce the appearance of fat in hard-to-tone areas.

You are within 30 pounds of your goal weight and struggle to get the results you want from diet and exercise alone.

You are willing to commit to a healthy diet and exercise routine to maintain your results.

You understand that your treatment will likely cost $4,000 or more and that you will need to put down a non-refundable deposit.

You understand that any cosmetic procedure runs the risk of potentially permanent complications.
Customer Reviews
Posted on Jul 28, 2023
Painful procedure
I just had my procedure on Wednesday, 07/19/2023, at around 8:30 am. And it was the worst experience of my life. It felt like I was part of a saw movie. I have a very high tolerance for pain. I have a ton of tattoos, but that procedure hurt like hell. I did my research, and it was supposed to be painless. I don't know what happened. I was crying during the entire procedure and shaking. The doctor never stopped or gave me a break. I sooo wanted to quit several times in the middle of the procedure.
I will NEVER go back for anything else with Sono Bello, and I will NEVER recommend this procedure to anyone. Please don't do it!
Follow up as of today, 07/21/2023, Friday. Seems like my body absorbed the lidocaine that was given to me much quicker than other people. So I felt everything after it wore off. It was incredibly painful. I know it's rare, but this is something that should be a warning to patients before getting the procedure done. And nobody told me this could happen. I was under the impression it was supposed to be painless, according to the research I did beforehand.
I know they probably want me to remove this review, but I will not because people need to know that this is a possibility that this can happen to them. And I DO NOT want anyone to go through the pain I went through. If they don't warn people beforehand, then I will!
Length of Use: Less than 3 months
Bottom Line: No, I would not recommend this to a friend
Posted on Mar 25, 2023
Sono Bello is a scam!
Staff lies to your face! Very painful procedure and horrible recovery — 3 weeks passed and I'm still in a lot of pain and my feet are so swollen I can't wear any shoes. I lost my business and my vacation days because I have to stay home much longer!
The Hanover, Maryland location is horrible — don't go there! Tyson Corner, Virginia location is even worse! The surgeon was a butcher!
I have questions about the results as well.
Don't go to Sono Bello!
Length of Use: Less than 3 months
Bottom Line: No, I would not recommend this to a friend
Posted on Jan 22, 2023
My revision results
Dr. Vega is all I can think about right now. She's the best, hands down. Forever my superstar! Mattie Zapata, I'm thanking GOD for you being concerned about me and doing your absolute best to take care of my problem. Love you guys for just caring about me and making sure I was satisfied.
Length of Use: 2+ years
Bottom Line: Yes, I would recommend this to a friend
Pros and Cons
Dr. Vega
No "cons" were specified in this review
Posted on Dec 11, 2022
Sono Bello is a scam
I had liposuction done at Sono Bello and it was completely a mess. The doctor was very rough with me during surgery and he cut me while I was awake. They treated me like an animal, I went thru a lot of physical and psychological pain, and the treated area is still numb and painful. It has been six weeks since I had the procedure done. I still can't move around, it's not worth having this procedure. Sono Bello is running false ads, you will never see the results they promise. Don't consider this procedure and Sono Bello.
Length of Use: Less than 3 months
Bottom Line: No, I would not recommend this to a friend
Posted on Nov 7, 2022
Horrible
Hi fellow person who likes to read reviews. I would like to put this out there for the next person who is even thinking about doing this. I would HIGHLY recommend NOT going through with Sono Bello.
I went in for my consultation a few months ago and last week I decided to actually pursue it. I gave them my credit card information and that night some personal things came up and I cannot continue with the surgery. I asked that same day for a full refund and Brooke was out of the office until Tuesday so I had to wait till she got back for her to just tell me that it is too late and that I can't get a refund for the full amount. I explained to her my situation and they ask for a ridiculous amount of explanation.
Given that I wasn't told that there was no chance of getting a refund I really think that this is completely unethical. I would recommend really REALLY thinking twice about going through with this. On another note, if you do get a refund it takes 45 DAYS to process. 45 days guys! I paid $6,500 and there is a non-refundable fee of $2,200. This is absolutely ridiculous, unethical, and honestly just WRONG.
I am upset, I am not happy, and I will never recommend for someone to go here. STAY AWAY from Sono Bello and don't get yourself in a financial mess the way they got me into it.
Bottom Line: No, I would not recommend this to a friend
Posted on Sep 20, 2022
I should have trusted the reviews
A lot of trickery and backpedaling after they get paid and complete your surgery.
I specifically pointed out the areas I wanted them to work on in the Brookfield, WI office during to initial consult with a patient rep AND initial consult with the surgeon. Both made me believe what I desired is possible. The surgeon named the area that needed the work for my desired outcome. Long story short, ALL LIES.
Of course, I voiced my concerns during my in-person follow-ups, but was told to wait the entire six months for the final results. As suspected, no results in six months in the specific area I discussed in the consults. Now they claim that the specific area wasn't worked on but, other areas were, and the area I'm complaining about is an entirely different area that would cost another $2,500. What the heck?! Now they're alluding I should have been the expert during the consult rather than the so-called ones in my consults. They had the nerve to tell me that the area I'm pointing out is different from what was performed on as if I didn't SPECIFICALLY mention this EXACT area during my TWO DIFFERENT consults! Again, what the heck?!
I was definitely scammed into paying over $8,000 for a surgery that Sono Bello decided for me rather than doing EXACTLY what we discussed. It's as if they are blaming me for "mislabeling" the area as if I'm the board-certified doctor. For instance, if you go to a doctor for advice on why you have a lump on your hand and they claim you need surgery on the aligning finger, you're inclined to believe them as they are the freekin' "expert," right? Well, apparently, Sono Bello requires YOU to be the expert.
#1. You tell them what you desire.
#2. They tell you what they need to do to make that a reality.
#3. They take your money.
#4. They perform a similar surgery but, not the exact one you discussed and paid for. You are blindsided until six months after the surgery.
#5. You complain and the spinning begins!
In that order. Please beware! A class action lawsuit should be started on these frauds/scammers ASAP.
Length of Use: 3–6 months
Bottom Line: No, I would not recommend this to a friend
Pros and Cons
Friendly staff
Lies
Expensive lies
Scamming
Posted on Aug 18, 2022
Run away!
Please read this! This is my second review and I will keep writing terrible reviews until my money is refunded!
Just over a year ago, I went in for their so-called awesome liposuction removal and what a crock! I weighed 155 lbs going in there, I was a size 9–10. My whole life I've been a size four or five and I was told, and I quote, "we can absolutely get you back down to a 4/6." It's a year later and after spending close to $8,000 I weigh exactly the same.
I thought after the first 6 weeks (and did everything by the book because I am a nurse) that maybe it was just going to take a bit longer, but I'm here to tell you, folks, this is not worth your time and money. I'm still paying off a loan. I got several areas done (and just so you know your abdomen is considered two areas the top and the bottom, so that's two separate prices). I'm still in a 9–10, nothing has changed. Again, I'm a nurse, I eat right, I do all the right things, and I got played.
And after my first review, I had what they call a "public relations specialist" reach out to me offering me another service to try and fix what they didn't do the first time. Please! Why would I go back in and have more downtime out of work, a lot more holes, draining fluid, and blood and everything else for weeks at a time just to have nothing else happen again. I simply asked for one thing, I asked for my money back. I even went so far as to ask for a portion of it back, and you know what they told me? NO!
Let me tell you how professional they are. Their nurse that's supposed to start the IV in case something happens during the surgery had no idea what she was doing, she literally did not know how to start an IV, I had to walk her through it, and even then she couldn't do it. What a joke.
I'm going to continue to write poor reviews on this company and continue to hopefully make them lose money until they pay me my money back because as far as I can tell, I just gave them $8,000 for a little pain and a lot of frustration. Please, don't do this go to another place. Just clearly this company it's not worth your time, and especially not worth your money!
Length of Use: Less than 3 months
Bottom Line: No, I would not recommend this to a friend
Pros and Cons
They had excellent sales reps
I know exactly what to say to suck you in
They did not deliver on anything
I lost zero away from their so-called liposuction
They're liars
Posted on Jun 17, 2022
Beverly Hills office
Very unsafe environment. The Nurses are LVNs. I saw no RNs in the OR room, so that means an LVN gave me IV antibiotics. I'm a nurse so I know LVNs are not supposed to give IV antibiotics. I never got the results I wanted even after I lost weight. Don't waste your money. Dr. Stafford did my surgery and I never healed correctly. I had an open incision in my belly button that would not heal and started having a very smelly odor. The LVNs are not doing correct patient teaching. I don't think they are supposed to do patient teaching. This whole experience was a waste of time and money.
Length of Use: 6–12 months
Bottom Line: No, I would not recommend this to a friend
Pros and Cons
No "pros" were specified in this review
LVN giving IV antibiotics
Did not get results
Very unsafe environment
Posted on Jun 4, 2022
Don't get ripped off
These people sold us a song and a dance. They explained the details of the procedure then they rushed us to pay $11000 upfront for it. A few days later we found out we couldn't do the procedure because of a health condition so they said yes, they will refund the money. It took almost 2 months to get it back. When my wife called they would tell her Corporate has to approve it and it was approved on whatever the date is they gave her, which is multiple dates.
Then she got tired after a month of calling them. Then she told me to take over. Well, I don't play games with fools. They intentionally did not want to refund the money, they were holding on to it and gave me an excuse every time I called them. I showed up at the Lake Success office where the procedure was supposed to be done and they know I was going to hurt somebody for my money, so without saying much, in 10 minutes they had all the refunds done. So for almost 2 months they were delaying so they can hold on to it.
Do not trust them! They are not worth the headache! This could have been taken care of a long time ago but because they saw I paid them a visit they got scared and coughed up my money.
Bottom Line: No, I would not recommend this to a friend
Pros and Cons
No "pros" were specified in this review
The way they hustle you
Posted on May 18, 2021
Don't do it!
My process has been a total nightmare with them and after two revision surgeries I can honestly say that they have destroyed my body. I was only looking to sculpt 10 sounds away and instead the "doctors" just jammed their needles around to catch fat instead of sculpting. After much research I found that they should have told me to immediately do lymphatic massage and rigid binders to reduce scar tissue. Now I have a body full of lumps, a concave chest, and they have offered no solutions.
Length of Use: 2+ years
Bottom Line: No, I would not recommend this to a friend
Pros and Cons
Marketing material
Office design and cleanliness
The doctors not listening
The doctors not caring
The doctors not explaining any risks
The doctors need to be artists. these people are just wheels in a cog
Posted on Nov 19, 2020
Single most horrific experience in my life
I went to Sono Bello 3 years ago and I am just now finally starting to recover from the trauma of the procedure. I had my back bra roll, upper flanks, upper and lower abs done.
First biggest mistake was the doctor was not licensed to give general anesthesia. He gave me a 0.5 MG dose of Xanax for during the procedure. He was very aggressive and several times kept warning me he would have to stop with just one side done and I'd have to return in a few weeks for the other side. The pain was excruciating. I was crying and moaning and even screamed a few times. It was like electric shocks were being injected into my core. I believe he truly wanted to give me great results. That's why he took over 2 hours removing the maximum allowed 4 liters. About half way through, the numbing agent they inject into the fast wore off and I felt everything in amplified by 10. He said it hadn't been long enough to give me more numbing injection and couldn't give em any pain meds. He couldn't even give me another Xanax. He finally quit when he filled the 4 liters to the very top, but he acknowledged he didn't get even coverage. In my opinion, he tried to do too much in one session and had uneven work. He just kept shoving the device in my skin at what seemed random and very rough.
When my husband came into the recovery room and saw my face he was horrified and says I was obviously in a state of trauma and shock. Even the nurse looked horrified.
I was supposed to return after 2 weeks for lower flanks hips and thighs, but I seriously believe I have PTSD from the first experience.
Then comes the first 72 hours post-op. I was taking the pain meds he gave me as scheduled and it wasn't touching the pain. I called him and he said he isn't legally allowed to prescribe me more than 3 days' supply of a low dose opiate. That I should go to a pain management doctor. He suggested if I came back that he couldn't do it under general anesthesia but could refer me to someone else further away that could.
After 3 months I still was in pain and struggled to sit at my desk and perform an 8 hour workday. At 6 months the pain went down.
The results were there. He did remove a lot of fat cells. But I had significant scars from the incisions on my abs. He was so rough with the suction device that he tore the incisions and they were not a nice neat slice. He said he could fix them with plastic surgery.
The worst part though is the deformed body I was left with. I have a bulge about the size of a large egg on the top of my lower ab, right where a bikini might sit. I had a beautiful hourglass figure. Now I have no waist. My pants fall down below that ugly egg bulge. As a result of the painful recovery, I was limited in my activity I could tolerate. So I did gain some weight and it went to my pelvic area and my size G cup breasts and thighs, plus made the egg bulge worse.
Same as many people have said in other reviews, by my 6-month appointment the doctor was no longer working at Sono Bello and I'd have to go through a new evaluation with a different doctor not likely to honor the original doctor's verbal commitment to make it right.
So while their prices were less than other plastic surgeons, it was still over $8,000.00 and I'm still paying on the loan for a procedure that as my husband says "took a flawless clean canvas and carved it up into a scared disfigured version". (He's not a jerk about it, he empathizes with me.) Granted my body wasn't perfect otherwise I wouldn't have sought lipo in the first place, but I was proportionate and had no stretch marks from prior pregnancies and no scars and I had a small waistline.
I recently posted a bad review on the Sono Bello Facebook site and was promptly contacted by a customer care rep. I'm torn on giving them a chance with a different doctor and using general anesthesia to fix the deformity and do the hips and thighs as planned. Or should I try Cool Sculpting instead?
Amazingly enough, as I have been researching options I've found the original doctor that performed the procedure has his own individual practice in Tampa still practicing lipo. I've considered contacting him. I mean, I paid so much and don't want to live with this deformed body. I'm a boater and usually spend every weekend in a bikini (not anymore) but I don't want to invest another $8,000 to have a similar horrifying experience.
I would have rather had more subtle results but even and smooth that what I got.
Length of Use: 2+ years
Bottom Line: No, I would not recommend this to a friend
Pros and Cons
Offered financing
Lack of taking ownership of the doctor's work and lack of concern I expressed in my 2 week and 3 month follow-ups
Not set up to use general anesthesia
Lack of oversight
Our Promise to You
In order to safeguard you and ensure helpfulness and relevance, our compliance team manually assess every customer review before it goes live.
We have a zero-tolerance policy for fake reviews, and companies cannot control or alter any reviews at any time.