Figure 8 Fitness
Claimed This company has claimed this profile, is getting alerted on any new customer reviews entering this page, and may engage in dialogue with its customers to address their matters.

Companies cannot pay money or provide goods in order to remove or alter customer reviews.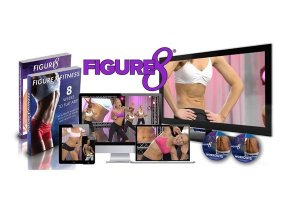 Figure 8 Fitness workout program combines dance moves with core exercises to give you a six-pack while you're having fun. This program is ideal for those who dislike traditional workout classes, but better options may be available for those who prefer variety.
---
This company is actively collecting reviews from its customers. All reviews submitted are subject to moderation and approval to ensure they meet our

Review Guidelines

.

No product after payment

By Janet M.

,

Niagara Falls, Ontario, Canada

,

Jan 16, 2019
Verified Reviewer

Overall Experience:

I also received a receipt with no followup email or download and my credit card was charged. I would appreciate the items I paid for. Can someone please contact me or email me the information.

Bottom Line: No, I would not recommend this to a friend

Jan 21, 2019

Hi Janet, you must have misspelled your email address. We send out 3 initial emails welcoming you to the program. If you did not receive them, I am guessing you have misspelled your email address. Can you please send an email to support@bodyfx.com and they will take care of you right away. Also, keep in mind, we sell a digital product and DVDs, you may have purchased the digital product but not received the email to add on the DVDs to you your order. It all comes back to the email address. I am sorry for the issue. We will get it fixed.

---

Effective and fun. I'll share why some think it's a scam.

By Michele P.

,

Philadelphia, PA

,

Nov 16, 2018
Verified Reviewer

Overall Experience:

Three parts:

1. Explanation of what I think poor reviews are.

2. What you get.

3. Honest negatives.

1. First, the reason some feel it's a scam - if you look, it is because they are having order issues, mainly as they are misunderstanding or misreading. The program is online and there is no "download," but rather, access.

The DVDs are an extra few dollars additional if you'll be somewhere without access to the internet.

The monthly program is optional and gives you more workouts, challenges, and community.

2. I opted for base product ($47), and community ($7) a month. Not the DVD's as it's 2018, and unless I travel to a cave, I have access to the site on my tablet, computer, or phone...

I enjoy a ton of workouts, tons of emails in my challenges to help me stick to healthy guidelines with done for you meal plans and mindset coaching...

I've easily lost inches and pounds, and gained firmness, confidence and have fun. It's beyond Zumba; more of a feel of dance.

Jaana is upbeat without being a bimbo, so you feel confident in her teaching.

3. Honest feedback.

a) I wish the staff was more present in the community or posted more often.

b) I think a slower workout would be a benefit.

These are not deal breakers, but more wishes.

Bottom Line: Yes, I would recommend this to a friend

---

This is a scam!

By Sande E.

,

Tennessee

,

Nov 1, 2018
Verified Reviewer

Overall Experience:

I'd been looking at this program for a while. I liked that they started you slowly and had a video just for instruction on how to do the moves and exercises. So, this morning, I checked the site out. I saw you got several DVDs, access on your smart TV or devices and other instructional material, all for $47. I purchased it this morning. They asked for my mailing address to send those DVDs. I've had a busy day and didn't check the status until this evening. There were four emails from them. The first informed me that I only got the DVDs if I paid ten additional dollars! I was upset because I thought this was price gouging but I told myself that I could watch on my Roku TVs. I got the email too, and I'm told I need to set up my password. I clicked on the link, set up my password and waited the required 60 seconds to sign in. After signing in, I see the button to click to link to my Roku TV. I click and I'm told I need to subscribe first! I tried several times with the same results. So, tell me, what exactly did I pay $47 for...the right to give them more and more money for absolutely NOTHING? I'm not happy.

Bottom Line: No, I would not recommend this to a friend

Jan 21, 2019

Please email support@bodyfx.com.

I assure you that this is not a scam. Roku will ask you to subscribe if you are not logged in. We are not in control of the Roku interface. You need to log in, then you will be fine and can access all of the videos you purchased. If you are having trouble logging in, please email support and they will fix the issue within 24 hours.

---

Access to site

By Lisa L.

,

Saskatoon, Saskatchewan, Canada

,

Oct 22, 2018
Verified Reviewer

Overall Experience:

I thought I bought online access as a one time purchase. It is not ongoing unless you keep paying.

I had no idea; it should be more transparent about the fact it is a 3-month subscription and the. You need to keep paying to access the site.

Bottom Line: No, I would not recommend this to a friend

---

Advertisement

---

Overall Experience:

These workouts really do help tone your muscles. Plus they are so fun to do! My rotator cuff is torn 50% so I did physical therapy but it still hurt a lot. After doing this workout for over a year, my shoulder does not hurt anymore. It took a long time to get to that point, but the workouts worked better than the physical therapy exercises. I still have a lot of weight to lose, but when I am finished, I will be toned. I have a really good muscle base underneath.

Bottom Line: Yes, I would recommend this to a friend

---

Workout great, bad customer service and shady tactics

Overall Experience:

The workout is great and if you follow the meal plan and workout you will have success. When I first joined the group it was amazing, supportive, and the challenges were free with no extra purchase necessary other than having the program. I lost 20 pounds and 13 inches overall in a month. The program at that time seemed to care about your health and success.

Since the release of their protein FX things have changed. Now it's about pushing their protein product and not about the customers. If you share your frustrations or have questions, they will delete you from the Facebook group. As well as turning off commenting on posting and block you from messaging them without warning or hesitation. Even if you send them a private message directly, they will ban you.

I would not recommend this to customers considering to purchase. Because they now only seem to care about the money, not about the customers or their concerns. Please beware.

The sad thing is it's a great product but zero value on customers and customer service. What was once included and used as a sales pitch, now they have changed and don't care how the customers feel about it. When approached privately on the matter trying to understand why these decisions were being made and looking for answers, I was deleted and banned immediately from the group. I have since then tried to contact customer support with no word or explanations. I hope this helps someone else.

Bottom Line: No, I would not recommend this to a friend

Jan 26, 2019

Angel, your review is confusing people. You paid $47 for lifetime access to 14 video and coaching sessions. You lost 20 pounds in 1 month. All of the extra items, like the challenge, we gave you as a free gift when you first started the program. People loved the challenge so much we turned it into a product. It was never included in your initial 14 videos you purchased. Which you still have lifetime access to. Please remove this post. It is completely incorrect and misleading.

---

I lost just under 2 kilos in 2 days!

Overall Experience:

Oh my goodness! This really worked for me. I had limited time to lose weight and due to a recent ankle injury put 2.5 kilos back on in 2 weeks. By modifying the steps and movements, I have lost just under 2 kilos in my first 2 days doing the basic package. Plan on alternating between steps and basic package for variety.

Bottom Line: Yes, I would recommend this to a friend

---

Life-changing!

By Lisa

,

Oct 2, 2017
Verified Reviewer

Overall Experience:

I am in love with this workout!

I have never felt this way about any other workout that I have tried. This is so much fun that it never feels like a workout at all.

I have been doing it for four weeks, and I have lost 6.2 pounds and a total of 12.37 inches! I never thought only losing 6 pounds could make such a big difference. My clothes are fitting so much better.

I have always wanted to learn how to dance, but never could. The way that Janna teaches you really don't even realize you are learning until it all comes together.

The program that I have you stream the workouts or you can purchase the DVDs for $9 more I believe. I have both, but I have found it easier to just stream from my laptop.

If I remember correctly I paid $47 for the program and $9 extra for the DVDs. I purchased it over six months ago maybe closer to a year, so my memory isn't clear on the exact pricing. I kept putting it off, but I am so glad I decided to try it. It has truly changed my life. I didn't think I would ever be able to lose weight again. And there is a closed Facebook group where all the ladies post our highs and lows. We all encourage each other. It is like a giant wonderful family.

I have never seen anything like this.

Bottom Line: Yes, I would recommend this to a friend

---

Overall Experience:

I didn't purchase the DVDs; I do the workouts online. This is the best workout I've ever done in my life. I sweat more doing this than anything I've done before. It's hard. It's fast. It pushes you. I would rather do dance moves to burn calories and workout than sit in a boring gym lifting weights. Best money I've ever spent.

Bottom Line: Yes, I would recommend this to a friend

---

I have my receipt of payment but no download

Overall Experience:

I purchased this program. I put my email in and followed the directions after the purchase and nothing downloaded. I would appreciate a reply or some help, or my money back.

Thank you, Deborah Vantol.

Bottom Line: No, I would not recommend this to a friend

Jan 26, 2019

Please contact support@bodyfx.com and they will help you. We have no record of you contacting us. Thank you!

---

Safe, high energy and fun ab melting workout.

Overall Experience:

I have danced with these videos and melted 7.5 inches off my waist along with following the diet and staying hydrated. The videos are high intensifying, you sweat, and make great gains while having fun. I not only endorse Figure 8, but I will be teaching it in the future with a certification through Jaana.

Bottom Line: Yes, I would recommend this to a friend

---