Freedom Debt Relief Reviews
Claimed This company has claimed this profile, is getting alerted on any new customer reviews entering this page, and may engage in dialogue with its customers to address their matters.

Companies cannot pay money or provide goods in order to remove or alter customer reviews.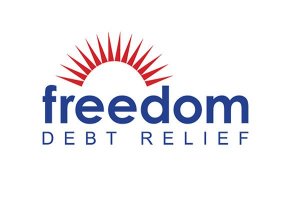 Founded in 2002, Freedom Debt Relief helps clients settle and resolve their unsecured debts in as little as 24-48 months, instead of declaring bankruptcy.
---
This company is actively collecting reviews from its customers. All reviews submitted are subject to moderation and approval to ensure they meet our

Review Guidelines

.

Outstanding business concept, mediocre client interface

By William N.

,

La Jolla, CA

,

Apr 15, 2020
Verified Reviewer

Overall Experience:

FDR has an outstanding business concept. So the big picture is positive, it's the little stuff I give less than a positive review. I am quite disappointed in the mediocre client interface. It does not compute for a 2000 employee company in business since 2002. Four examples:

(1) An input error, likely me, was made on the Dashboard. FDR Customer Services were friendly, but they cannot fix errors, email requests were the same. They are sweet people, but little provide little action and useless boilerplate. For example, how can one enter a payment date if one has never made a payment?

(2) FDR has an ambiguous Dashboard. For example, 'Action Needed' is misleading. This is for FDR action, not for client action. FDR states fees and they state fees come after debt settlement. Which is true?

(3) FDR literature is slick. It reads and looks great but it doesn't really say anything. How about more qualitative client statistics after 18 years of experience, if FDR legally can't make promises? What is my 'Order Number'? Maybe I missed it somewhere. It's not on my Dashboard and my email.

(4) Customer Service personnel are nice but are not empowered to do much. Customer Service made well-intended promises but in hindsight, they are not effective in correcting Dashboard errors.

Bottom Line: Yes, I would recommend this to a friend

Apr 21, 2020

We appreciate your feedback, Mr. Norvell, as we take every opportunity to get better in serving our clients. It's rewarding to hear you've enjoyed your experiences with Client Services. We aim to provide a supportive environment for our clients.

We apologize for any frustrations regarding your Client Dashboard. Our Client Services team is always happy to help! This means addressing any concerns regarding the Client Dashboard or any details about our program.

Please refer to the Welcome Pack that was mailed when you first joined our Freedom family. There are so many resources that will contribute to your success in our program! You will also see information about what to expect while enrolled with us, as well as the processes we use to obtain the best settlements possible! Thank you for allowing Freedom Debt Relief the opportunity to accompany your debt-free journey!

---

Get help with your debt relief through Freedom!

By Diane R.

,

Indianapolis, IN

,

Mar 31, 2020
Verified Reviewer

Overall Experience:

Freedom Debt Relief is a very helpful company that helps you get your bills in order. Their customer service employees are very friendly and answered all my questions. They are available any time to help you out. I am looking forward to continue working with them.

Bottom Line: Yes, I would recommend this to a friend

Apr 1, 2020

Diane, thank you for the amazing feedback! We work extremely hard to provide our clients with relief when going through this process. Please lean on us if you need anything during this time. We can be reached at (800) 655-6303 or at support@freedomdebtrelief.com. Thank you for being a valued client of Freedom Debt Relief!

---

Advertisement

---

Getting out of debt

By Marian B.

,

Philadelphia, PA

,

Mar 31, 2020
Verified Reviewer

Overall Experience:

I had the pleasure of speaking to Seth and he was so nice. He took the time to explain everything to me and answered all the questions I had. I'm very anxious and happy to have to joined the company and I can't wait to be out of debt.

Bottom Line: Yes, I would recommend this to a friend

Apr 1, 2020

Marian, welcome to the program! We are excited to start this journey to a debt-free future with you. As you continue, remember you can lean on us whenever you have any questions or concerns at (800) 655-6303 or at support@freedomdebtrelief.com. Thank you for choosing Freedom Debt Relief!

---

Great program

By Phillip L.

,

Roanoke, VA

,

Mar 24, 2020
Verified Reviewer

Overall Experience:

I should have let you help me from the jump-in stead of letting the rip-off credit card companies beat up and wreck my finances.

FDR has been a lifesaver and I would highly recommend this to anyone who is in financial dire straights with one or more credit cards.

Bottom Line: Yes, I would recommend this to a friend

Mar 25, 2020

Hi Phillip! No worries, we are here to step in and assist you now. We can't wait to help you reach all your goals. Please feel free to lean on us and to reach out to Client Services if you ever have any questions. You can call us at (800) 655-6303 or email us at support@freedomdebtrelief.com. Thank you for being a valued client of Freedom Debt Relief!

---

Getting started

By Ida P.

,

Jamestown, CA

,

Mar 23, 2020
Verified Reviewer

Overall Experience:

Everything has been great so far. I am just in the beginning stages with this company, but their response to my questions, getting me through the paperwork, and understanding my personal situation has been great. I look forward to being debt-free in the future.

Bottom Line: Yes, I would recommend this to a friend

Mar 25, 2020

Welcome to the program, Ida! We are so glad you decided to move forward with this solution to resolve your debt. We can't wait to get you started! As we continue down this journey to financial freedom, please remember you can track your program process online through your Client Dashboard at www.fdrclient.com. Thank you for choosing Freedom Debt Relief!

---

Satisfied Customer

By Juanita S.

,

New York

,

Mar 23, 2020
Verified Reviewer

Overall Experience:

I was reluctant at first to go with FDR, because I was feeling stressed about my credit being damaged. I was struggling to keep my debt in check. Since FDR is helping me, much of that stress is gone. I am able to breathe a bit easier taking care of things now. One of my 8 debts is satisfied and a second very close to being settled as well. It's a good feeling knowing that I did not let my creditors down. I believe in being responsible when I make a debt to pay that debt and FDR helped me with that. I would refer anyone struggling with the decision to get help from FDR to reconsider. I gave them a high rate because I am in a much better place mentally. Thank you, FDR.

Bottom Line: Yes, I would recommend this to a friend

Mar 25, 2020

Juanita, thank you for leaving such a great review. You are off to a strong start, and we are proud of your accomplishments thus far. Please remember you can depend on us whenever you need anything concerning your graduation path. You can call us at (800) 655-6303 or email us at support@freedomdebtrelief.com. Thank you for letting us be your partner on your journey to a debt-free future.

---

Too soon

By Ulysses M.

,

West Palm Beach, FL

,

Mar 23, 2020
Verified Reviewer

Overall Experience:

It's too soon to review the services, being that I'm just getting started. When I have something to review then I will. So far I want to say thank you, Freedom Debt Relief. I don't have anything else to report right now and would like to submit this review. I hope that I got enough characters now.

Bottom Line: Yes, I would recommend this to a friend

Mar 25, 2020

Ulysses, welcome to the program! We look forward to helping you reach your financial goals. Please let us know if there is anything you need during this time. You can call us at (800) 655-6303 or email us at support@freedomdebtrelief.com. Thank you for choosing Freedom Debt Relief!

---

Advertisement

---

My partner in business

By Lana J.

,

Westfield, MA

,

Mar 21, 2020
Verified Reviewer

Overall Experience:

I clicked on the email and could not believe how fast they got back to me. I felt comfortable and at ease speaking with them, and a sense of relief as we spoke. I liked that they said we were partners. A partner wants you to succeed. When they said they can help me lower my monthly payments on my bills and help me get out of debt, my whole body relaxed. Everything was easily explained to me and my future no longer looked bleak, but bright. Also being able to let the creditors know when they write or call me that I can give them their name and phone number, so that they can speak with them instead of me, which of course was less stressful. I did not have any explaining to do. I trust my partner Freedom Debt Relief and I believe everything they told me. They have already set things in motion as proof that they mean what they say. Thank you FDR with all my heart. I am forever grateful to you.

Bottom Line: Yes, I would recommend this to a friend

Mar 22, 2020

Lena, it is a pleasure to be your partner towards the financial future of your dreams. We couldn't be more excited for you. As you continue, remember to track your success along your Client Dashboard at www.fdrclient.com. Thank you for choosing Freedom Debt Relief to meet your financial needs!

---

Questionable

By Erika B.

,

California

,

Mar 21, 2020
Verified Reviewer

Overall Experience:

At first they were really helpful. They said the website would have everything I needed and they would upload any documents I would need there so I could download them if I needed. Like tax 1099C or any settlement notices they received. Nope, that never happed. Getting my 1099C from them was like pulling teeth on a crocodile. Telling me they would go to my address, how could the creditors sent to my address when you at the beginning asked me to change my address to your address in Arizona?

Let's talk about fees, wow, these guys are expensive, I understand they are negotiating my card balances down but 21% and then $3 or $5 or $10.00 fees for every payment made, EFT fees, every phone call made.

Then they change their website and you no longer can see each settlement payment by monthly transaction and the date it will pay and how much.

Customer service will not help, they just beat around the bush.

I paid a lump sum to graduate early, they are the ones that told me the actual dollar figure to send in to pay everything off, that was on 9/15/2019. Usually when you have enough money to pay a settlement they will pay it off. Oh, not this time, oh, they stated oh, the rules have changed, we will not pay your 4 accounts until the 5th account is fully negotiated with the company. Strange when just a month prior they just paid an account because there was enough money in the account to do so, but when it was on my terms, they refused. They just wanted all of those monthly EFT fees to add up. But they finally did. No, I am waiting on one account that on my credit report that reads charged off as bad debt profit and loss write off and they refuse to give me answers on what they are going to do next, the account is no longer reporting there is no new collection on my account so the company did not transfer the debt, it says charged off as bad debt profit and loss write-off.

Bottom Line: No, I would not recommend this to a friend

Mar 25, 2020

Thank you for voicing your concerns to us, Erika. We are sorry you aren't satisfied with how your program was handle. We would like the opportunity to address your concerns and better your experience. One of our team members will be reaching out shortly. Thank you for choosing Freedom Debt Relief.

---

Change of address and increase payment

By Stephen H.

,

Harlingen, TX

,

Mar 17, 2020
Verified Reviewer

Overall Experience:

The person took the information that I provided and gave me an update on some of my things in negotiation. The amount of money I will be saving is usually over 40% of what the original amount due was. I'm thoroughly excited and extremely pleased.

Bottom Line: Yes, I would recommend this to a friend

Mar 18, 2020

Thank you for sharing your excitement with us, Stephen! Our team of negotiators work hard to be able to provide you with the best savings possible. Do not hesitate to reach out to Client Services if you ever have any questions at (800) 655-6303. Thank you for choosing Freedom Debt Relief to meet your financial needs!

---

Overall Experience:

Freedom Debt Relief really helped me out of my financial mess. Their representatives were very helpful, and explained everything I need to know about the program.

They were able to make my $600 a month credit payments down to $200 a month. I am very happy with their service and would recommend their program without hesitation.

Bottom Line: Yes, I would recommend this to a friend

Mar 17, 2020

We appreciate your kind feedback, Stephanie. Thank you for sharing the positive experiences you're having in our program. The greatest reward is knowing your monthly deposit was calculated to be less than your combined monthly payments to your creditors! That is one of our top goals. Be sure to log into your Client Dashboard at www.fdrclient.com to view the progress you're making. Thank you for being the best part of Freedom Debt Relief!

---

Extremely helpful and knowledgeable

By Brenda B.

,

Chambersburg, PA

,

Mar 12, 2020
Verified Reviewer

Overall Experience:

I had a lot of reservations going into this. Mostly fear and anger. Wondering how I'd gotten myself into the situation and if doing this was really my best option. The staff is professional and really listened to my questions and helped to ease my fear. I know in the long run this was truly the best decision that I could have made.

Bottom Line: Yes, I would recommend this to a friend

Mar 16, 2020

Welcome to Freedom Debt Relief, Brenda! Thank you for sharing the fact that our advocates have been able to resolve any concerns you've had regarding our program. It's also rewarding to hear how pleased you are with the decision to move forward with us. We are confident in our ability to resolve the enrolled balances. Keep in mind you can visit your Client Dashboard at www.fdrclient.com to monitor the progress you're making. Thank you for choosing Freedom Debt Relief to reach your financial goals!

---

Advertisement

---

No more money worries

By Carla H.

,

Florida

,

Mar 9, 2020
Verified Reviewer

Overall Experience:

Just wanna thank Freedom Debt Relief for helping with my debt, I feel like I have a life again, I am so excited to start living it. No more headaches with all those monthly payments, all that wasted money on interest, I just feel a weight lifted off my shoulder. Thank you again Amber with Freedom Debt, I am alive.

Bottom Line: Yes, I would recommend this to a friend

Mar 11, 2020

Hi Carla! We are super excited to assist you to the financial future of your dreams! As we continue down the road of success, please remember you can track your program process online through your Client Dashboard at www.fdrclient.com. Thank you for trusting us and allowing us to help you on your path to financial freedom.

---

Prompt and proficient

By Sarah N.

,

Michigan

,

Mar 9, 2020
Verified Reviewer

Overall Experience:

The representative was very attentive and resolved my request very efficiently. I could tell she knew the ins and out of the procedure. The representative gave me a great piece of advice which I am for sure going to give a shot!

Thank you for hiring people who are smart and loyal to their customer's needs.

I would like to add that whenever I have called FDR, I have always had a pleasant experience. Your management should know that your team does a great job in keeping the professional and pleasant attitude towards customers. I have always seen your representatives go above and beyond to help.

Bottom Line: Yes, I would recommend this to a friend

Mar 11, 2020

We value your feedback, Sarah, and would like to thank you! We aim to give our clients a lifetime experience with us, as we know how hard this journey can be. Our team professionals will continue to help you with anything you need! Feel free to reach out to Client Services if you ever need any assistance via phone or email at (800) 655-6303 or at support@freedomdebtrelief.com. Thank you for choosing Freedom Debt Relief to meet your financial needs!

---

Best solution

By Corrine C.

,

Daphne, AL

,

Mar 9, 2020
Verified Reviewer

Overall Experience:

Freedom Debt Relief has been and still is the best solution to help resolve debt relief. I did not want to file for bankruptcy and didn't feel my debt was really enough to justify that action. So, when I called Freedom Debt Relief, they were so helpful and supportive and made the whole process seamless and easy. I appreciate the emails keeping me informed of the status of my account. Everyone I've talked with has great customer service skills too.

Thank you Freedom Debt Relief!

Bottom Line: Yes, I would recommend this to a friend

Mar 11, 2020

Corrine, thank you! We are so pleased to see you are satisfied with the results of the program since we work extremely hard to support you along the way. Do not hesitate to reach out to Client Services if you ever have any questions at (800) 655-6303 or email us at support@freedomdebtrelief.com. Thank you for being a valued client of Freedom Debt Relief!

---

I was helped very well!

By Teri C.

,

Texas

,

Mar 3, 2020
Verified Reviewer

Overall Experience:

I spoke to a gentleman and he was very equipped to do what I asked of him! I asked him to add money to my account and he put me on hold for a very short time. When he came back he told me it was all taken care of and told me the full amount that would be taken out of my account from now on!

Bottom Line: Yes, I would recommend this to a friend

Mar 6, 2020

Hi Teri! We love to hear about another satisfied client! We take pride in providing the best service possible! Remember, you can follow along with your program progress through your Client Dashboard at www.fdrclient.com. Thank you for being the best part of Freedom Debt Relief!

---

One time payment

By Rebecca M.

,

Elk City, OK

,

Mar 3, 2020
Verified Reviewer

Overall Experience:

The person I talked to was very knowledgeable and able to process my payment with no issues. Took only minutes to complete process. She gave me the date the withdrawal would take place and verified all my information.

Bottom Line: Yes, I would recommend this to a friend

Mar 6, 2020

Hi Rebecca! Thank you for taking the time to leave us a review. We are happy to hear you are satisfied with the service you have received. Our clients are our top priority, so ensuring that you feel appreciated and respected is the main goal. Remember, if you ever have any questions or concerns, feel free to reach out to us at 1 (800) 655-6303. Thank you for choosing Freedom Debt Relief!

---

Advertisement

---

Debt help

By Sharon H.

,

Edgewater, FL

,

Feb 29, 2020
Verified Reviewer

Overall Experience:

They were very helpful in setting us a plan we could afford and in a short period of time we will be debt-free. They were very good to explain how it worked and answered all our questions. The stress relief was a lifesaver and they are there whenever you need answers to questions you have.

Bottom Line: Yes, I would recommend this to a friend

Mar 1, 2020

Sharon, thank you for your kind review. We are so glad we could be of assistance to you in becoming debt-free. We can't wait to get you started! If you ever have any questions, please reach out to us at (800) 655-6303 or jump on your Client Dashboard at www.fdrclient.com. Thank you for choosing Freedom Debt Relief to meet your financial needs!

---

CAN'T WAIT

By Kelly B.

,

Nebraska

,

Feb 28, 2020
Verified Reviewer

Overall Experience:

I know you people are going to help me so much. It's going to be such a relief to get this weight off my shoulders and I will know with your help I'm going to see the end, thank you so much. You're an amazing company that helps a lot of people and we all appreciate it.

Bottom Line: Yes, I would recommend this to a friend

Mar 1, 2020

Thank you so much for your thoughtful feedback, Kelly! We are glad we could give you some relief during this time. We know you will enjoy the results provided by the program. You can check on your program progress online at the Client Dashboard at www.fdrclient.com. Thank you for choosing Freedom Debt Relief!

---

Great job as always

By Moe H.

,

Sterling, VA

,

Feb 26, 2020
Verified Reviewer

Overall Experience:

Thank you for all that you do...and I did recommend you already and my friend is a customer with you. Hopefully, I will be done soon and be free again and can enjoy my life again after all this, thank you again.

Bottom Line: Yes, I would recommend this to a friend

Mar 1, 2020

Moe, it is our great pleasure to assist you with becoming debt-free. As you stick to your monthly commitment, you'll be one step closer to the future you desire! Did you know we offer incentives for client referrals? For more information, please contact Client Services at (800) 655-6303 or at support@freedomdebtrelief.com. Thank you for being a valued client of Freedom Debt Relief!

---

Can finally see the forest through the trees!

By Patricia C.

,

Dallas, TX

,

Feb 25, 2020
Verified Reviewer

Overall Experience:

I have been struggling for years to reduce my debt, to no avail. I have had a lot of medical expenses and a "so-called friend" scam me out of a lot of money, putting me in a precarious financial situation.

I had the opportunity to contact Freedom Debt Relief to address my concerns. I qualified for their program and am just getting started on reducing my debt in a 3-4 year time period. I realize that my credit score will take a hit during this process, however, the end result of being debt-free is worth it. Once I am debt-free, my score should get a huge boost.

The people at Freedom Debt Relief along with their affiliates are fantastic to work with.

So far my experience has been a great one!

Bottom Line: Yes, I would recommend this to a friend

Mar 1, 2020

Welcome to the program, Patricia! We are so happy you decided to let us assist you in the financial future of your desires. We are excited to see you through this journey. Feel free to lean on us and to reach out to Client Services if you ever have any questions. You can call us at (800) 655-6303 or email us at support@freedomdebtrelief.com. Thank you for choosing Freedom Debt Relief to meet your financial needs!

---

Helpful

By Thomas R.

,

Kissimmee, FL

,

Feb 16, 2020
Verified Reviewer

Overall Experience:

Right from the beginning, the people that I talked to were very straight forward and helpful in explaining and answering all the questions that I could think of at that time. Since the first time I had contact with anyone I still get the same honest and helpful answers. I am still a little nervous but at the same time, I am really grateful for all the help they give me.

Bottom Line: Yes, I would recommend this to a friend

Feb 17, 2020

Thomas, thank you for your amazing review. We pride ourselves in giving our clients as much information as we guide them through this process. Feel free to check your progress on your Client Dashboard at www.fdr.client.com, or contact Client Services at 1-800-655-6303. Thank you for choosing Freedom Debt Relief.

---

Advertisement

---

I believe this program is a good one

By Koladi K.

,

California

,

Feb 14, 2020
Verified Reviewer

Overall Experience:

Ann Ko coordinated my application.

She was patient, considerate, and caring and took the time to explain various aspects of the program and I believe that this program is a good one.

My program becomes effective on this 28th - will find out how the implementation goes.

Bottom Line: Yes, I would recommend this to a friend

Feb 16, 2020

Welcome to the program, Koladi! Thank you so much for your awesome feedback concerning our agents. We love providing our clients with excellent service while helping them obtain their goal of becoming debt-free. If you ever have any questions, please reach out to us at (800) 655-6303 or jump on your Client Dashboard at www.fdrclient.com. Thank you for choosing Freedom Debt Relief!

---

Grab the life line

By Roger S.

,

Charlotte, NC

,

Feb 14, 2020
Verified Reviewer

Overall Experience:

Unfortunate circumstances led to my finding myself drowning in debt. Trying to borrow myself out of debt was not working. Actually it made matters worse. I grabbed the lifeline that Freedom Debt Relief presented me with and I am happy to feel relief already. All the facts were presented to me professionally and I did not feel pressured. Glad to be on board to find financial relief.

Bottom Line: Yes, I would recommend this to a friend

Feb 16, 2020

Welcome aboard, Roger! We couldn't be more excited for you, remember to stay committed. Our team of professionals will be there every step of the way to assist you whenever you need it. You can call us at (800) 655-6303 or email us at support@freedomdebtrelief.com. Thank you for choosing Freedom Debt Relief!

---

Needed help/advice

By Lee C.

,

Las Vegas, NV

,

Feb 10, 2020
Verified Reviewer

Overall Experience:

Sometimes when it rains it pours. I just carry a bigger umbrella. When you speak your truth in a situation and when you speak to the "correct" person, it oftentimes helps get results that one needs in a sticky situation which mine is/was. I contacted Ms. Betsy at Freedom Debt Relief, she has been my Guardian Angel throughout my ordeal since day one. I couldn't be happier and or blessed by her expert tutelage.

Bottom Line: Yes, I would recommend this to a friend

Feb 16, 2020

Thank you so much for your amazing feedback, Lee! Our team of professionals loves providing our clients with constant support throughout this process. As we continue down the road of success, please remember you can track your program process online through your Client Dashboard at www.fdrclient.com. Thank you for allowing Freedom Debt Relief to guide you to your debt-free future.

---

Very professional

By Edward B.

,

New York

,

Feb 9, 2020
Verified Reviewer

Overall Experience:

Hello, my name is Edward Baum and I had Freedom Debt Relief settle fourteen accounts on my behalf. First I would tell anyone you need patience to get yourself out of debt. They told me forty-eight months. It was about that. They saved me time and money and I am grateful for my experience. Customer service was always professional and courteous. FDR dashboard a major plus. Thank you Freedom Debt Relief.

Bottom Line: Yes, I would recommend this to a friend

Feb 16, 2020

Hi Edward! We greatly appreciate your sharing your excellent experience with us. We are so happy to hear how successful your program has been. If you need any assistance in the future, reach out to us at 1(800)-655-6303. Thank you for choosing Freedom Debt Relief to assist you on your journey to financial freedom!

---

Awesome

By Raul B.

,

Naples, FL

,

Jan 31, 2020
Verified Reviewer

Overall Experience:

That's all I can say...The best company who takes a personal interest in customers' needs. Today my wife and I feel less stressful knowing Freedom Debt Relief is taking care of our finances.

Thank you.

Bottom Line: Yes, I would recommend this to a friend

Feb 2, 2020

We value your feedback, Raul, and would like to thank you! We aim to give our clients a lifetime experience with us, as we know how hard this journey can be. If you ever have questions or concerns, please lean on our team of professionals. You can call them at (800) 655-6303 or email us at support@freedomdebtrelief.com. Thank you for allowing Freedom Debt Relief to guide you to your debt-free future.

---