Gundry MD Primal Plants Reviews
This company has claimed this profile, is getting alerted on any new customer reviews entering this page, and may engage in dialogue with its customers to address their matters.

Companies cannot pay money or provide goods in order to remove or alter customer reviews.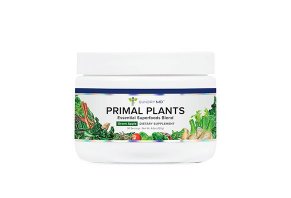 Summary
Primal Plants from Gundry MD is a superfood supplement that allegedly helps improve digestion and promote skin health and appearance. Learn what customers are saying about this product.
About Gundry MD Primal Plants
Gundry MD Primal Plants is an apple-flavored supplement that promises to deliver an "authentic solution" to your facial redness. Not just this, but Gundry MD claims Primal Plants is also effective for addressing discoloration, age spots, blackheads, whiteheads, pimples, ingrown hairs, dry patches, and—in some cases—premature aging.
How? Using only 100% natural ingredients, this "revolutionary, cutting-edge" formula is designed to target your skin problems from the inside out. Packed with polyphenol-rich superfruits and other ingredients, Primal Plants also claims to provide improved digestive health, faster metabolism, younger-looking skin, boosted energy, healthier cholesterol levels, and more.
According to Gundry MD, all you have to do is mix one scoop of Primal Plants into the beverage of your choice, and drink one glass per day on a consistent basis. Doing this, you might feel a "distinctive and noticeable charge of energy" as soon as the first day, although maximum results will manifest over the course of 2-3 weeks.
Despite Primal Plants' ability to solve your "frustrating skin issues," it comes with no reported side effects.
Facial redness or other chronic skin issues can be devastating to your self-esteem, so you're here to find out if Primal Plants is the real deal. In other words, have you finally found something that works, or is the company only targeting your emotions? We'll help you find out.
What Causes Facial Redness?
While millions of people suffer from facial redness, not everyone's symptoms are triggered by the same underlying cause.
In other words, similar to asking "what causes a headache," there can be dozens (or even hundreds) of different causes of facial redness, also known as flushed complexion, including rosacea, acne, hormone fluctuations as a result of menopause, certain diseases like lupus, medical conditions like hyperthyroidism and anxiety, and much more. And as you might imagine, each of these conditions likely involves a different treatment approach.
However, Gundry MD claims their Primal Plants supplement can address your facial redness, apparently regardless of the cause. In fact, Primal Plants' promo video indicates that the supplement has been proven to reduce facial redness by up to 77% in one month, regardless of your skin type.
Does the clinical evidence for Primal Plants' ingredients support these claims?
Are Primal Plants' Ingredients Clinically Proven?
Based on Primal Plants' label, here's what we're told it contains:
Of these ingredients, taking thiamin by mouth may help "correct metabolic disorders associated with genetic diseases," although there's no evidence it can boost metabolism.
Niacin (1,200 to 3,000mg per day), selenium, citrus pectin, and berberine (when taking 500mg twice daily for three months) may be effective for reducing some measure of cholesterol. However, for selenium, the data appears to be of questionable quality.
Vitamin B6 and folate might help reduce high blood pressure, biotin may address a specific type of rash (seborrheic dermatitis) in infants, and bitter melon may help reduce blood sugar and ease some gastrointestinal problems.
Capros is a proprietary ingredient manufactured by Natreon that's claimed to provide cardiovascular support. The company provides a handful of studies to back up their claims, although it's important to keep in mind that a few studies doesn't mean something is clinically proven.
Finally, as we've discussed on many occasions, probiotics are well understood to help balance digestion, reduce bloating and gassiness, and even boost immune function. For more, be sure to read Probiotics 101.
Outside of these, there doesn't appear to be sufficient evidence that any of Primal Plants' ingredients can provide any other reliable benefits. Gundry MD also doesn't provide any evidence to support their "proven to reduce facial redness by up to 77%" claim.
Are There Any Potential Primal Plants Side Effects?
While they might not provide the "revolutionary" benefits claimed by the company, the positive news is that you likely won't experience anything worse than mild digestive upset from Primal Plants' ingredients. Assuming you experience anything at all, that is.
However, flushing (the very thing you're trying to get rid of) is a common side effect related to niacin. Probiotics can also temporarily cause gassiness, which should balance out within a few days of regular use.
Lastly, selenium might not be safe for long-term use. Here's how WebMD puts it: "Poisoning from long-term use is similar to arsenic poisoning, with symptoms including hair loss, white horizontal streaking on fingernails, nail inflammation, fatigue, irritability, nausea, vomiting, garlic breath odor, and a metallic taste."
Hold on a second, though. What about the polyphenols mentioned repeatedly in the Primal Plants video?
Are Polyphenols Good for You?
Technically, polyphenols are "secondary metabolites of plants [that] are generally involved in defense against ultraviolet radiation or aggression by pathogens." Some fruits, like grapes, apple, pear, cherries, and berries are especially high in polyphenols, which are thought to contribute to their "bitterness, astringency, color, flavor, [and] odor."
Over the past several years, polyphenols have been studied for their ability to deliver antioxidants to humans, which could help fight free radicals, thought to cause diseases like cancer. Other common antioxidants you likely consume regularly include vitamins A, C, E, folic acid, beta-carotene, and more.
Now, the important thing to remember here is that, while consuming antioxidants (whether derived from polyphenols or other substances) can certainly be beneficial to your health, eating more doesn't necessarily translate into better health. This is because, as WebMD puts it, "Benefits depend on how the food's antioxidants are absorbed and utilized in the body."
How Much Does Primal Plants Cost?
Gundry MD's Primal Plants supplement is available in the following quantities:
1 Jar: $59.99
3 Jars: $161.97
6 Jars: $299.94
Important note: These prices were pulled from InnerSkinFix.com. However, another Gundry URL indicated the price was $99, although both images referenced a 5.2oz jar.
Regardless, all Gundry MD orders come with free U.S. shipping and a 90-day satisfaction guarantee, less S&H. In order to request a refund, customer support can be reached at (800) 852-0477.
The reality is that you'd probably pay just about any price to end your facial redness or other skin problems. Is this what Primal Plants' customers are experiencing?
Are Primal Plants Customers Leaving Positive Online Reviews?
As is the case for many of the nutritional supplements we review, Primal Plants was a brand new product without any customer feedback at the time of writing.
Fortunately, we've reviewed several of Gundry MD's other products, including Vital Reds and Lectin Shield. Overall, HighYa readers seem pleased with their purchases, with common compliments referencing effective results (increased energy, reduced redness and cholesterol, etc.) and great taste.
On the other hand, what few complaints there were seemed to cite failure to experience results and billing concerns. The company appeared to respond directly to many of these complaints.
We've already given you a lot to think about when it comes to Primal Plants, but let's provide a few more key points as we wrap things up.
Should Gundry MD Primal Plants Be Your First Choice for Skin Problems?
As someone who's suffered from eczema as long as I can remember (not to mention ultra-sensitive skin and frequent flushing), I can empathize with much of the pain and embarrassment that led you here today. But have you found a solution to this very real problem with Primal Plants?
On one hand, like many of Gundry MD's other products, it seems that the available clinical evidence doesn't directly support many of the company's claims for Primal Plants.
And for those that are supported, it seems like the supplement's ingredients might be most effective for reducing cholesterol—not for reducing facial flushing or addressing any other skin concerns.
On the other hand, it seems like most customers (at least among those who took the time to leave a review) are highly pleased with their results, clinical substantiation aside.
Where does this leave you? If you feel like giving Primal Plants a try, you can always take advantage of the company's 90-day refund policy, although you'll lose a few bucks in S&H in the process. Before you do, there are a couple more things we think it's important to address:
Are Primal Plants' Marketing Messages Mixed Up?
We made it about 30 minutes of the way through the Primal Plants promo video before moving on, but we noticed in several places that the narrator referenced topical probiotics (specifically, Bonicel and "eight additional ingredients"). However, Primal Plants doesn't contain Bonicel or any other topical probiotics, so it seems the video was referencing their Correct + Calm cream instead.
Given this, we can't be sure which marketing claims are supposed to apply to Correct + Calm, and which are intended for Primal Plants. After all, outside of this video, neither Primal Plants websites referenced anything other than boosting "skin health"—no facial flushing or other types of skin problems.
Is Primal Plants Meaningfully Different Than Vital Reds?
If you compare the Primal Plants and Vital Reds formulations side-by-side, you'll find that the only differences are:
Their superfood blends (different food-based antioxidants, which, as we discussed previously, might not provide any better benefits), as well as
Primal Plants' addition of a Heart Health blend, which only involves a single proprietary ingredient.
Despite these relatively minor differences, they're advertised as addressing vastly different conditions.
Can You Trust Dr. Steven Gundry?
Prior to developing his line of skincare products and supplements, Dr. Steven Gundry worked within the medical field for more than three decades, including as a heart surgeon, inventor, and most recently, founder of The Center for Restorative Medicine.
Dr. Gundry also authored the best-selling book titled Dr. Gundry's Diet Evolution: Turn Off the Genes That Are Killing You and Your Waistline, and he appears to have positive online patient feedback.
Did you use Gundry MD's Primal Plants supplement? Did it deliver any benefits—skin-related or otherwise? Whatever happened, give us the inside scoop by writing a review below!
Customer Reviews
This company is actively collecting reviews from its customers. All reviews submitted are subject to moderation and approval to ensure they meet our
Review Guidelines
.
Our Promise to You
In order to safeguard you and ensure helpfulness and relevance, our compliance team manually assess every customer review before it goes live.
We have a zero-tolerance policy for fake reviews, and companies cannot control or alter any reviews at any time.