HairMax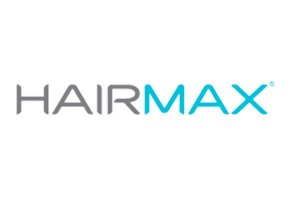 HairMax sells at-home devices designed to deliver low-level laser therapy to your scalp to improve mild to moderate hair loss.
HairMax Review: Does It Work or Just Hype?
Hair loss isn't rare, but millions are in search of a permanent way to restore their full head of hair without costly implants or questionable medications.
The HairMax product line offers a range of at-home devices that utilize laser technology to purportedly help you regrow hair. These products can be used by both men and women to address hair thinning or pattern baldness attributed to your genetics.
HairMax's ideal candidate is anyone dealing with mild to moderate hair loss who wants to preserve the hair they have and regrow what's been lost. As the device can't regrow hair from places where you no longer have hair follicles, you'll get better results the earlier you start using it.
But will these laser hair care products work at all? Here, we'll go over the technology that HairMax claims to use and explain who can most benefit from LLLT.
How Does HairMax Work?
All HairMax laser treatments work by delivering low-level laser therapy (LLLT) to your hair follicles at the base of your scalp. This triggers a process called photobiostimulation where the follicles get more oxygen through increased blood flow to give them the energy necessary for supporting and restoring hair growth.
Over time, LLLT helps you regrow healthy hair in places where the hair follicles were beginning to shrink or die back. With HairMax products, you can treat your scalp up to three times a week with sessions lasting from just 90 seconds to up to 30 minutes.
These devices are meant to encourage new hair growth, reverse hair thinning, increase hair strength, density and fullness, and reduce shedding over the long run.
You can also use HairMax laser devices on hair transplants to speed up healing time and improve the overall results, though it's best to speak to your surgeon before beginning the process.
While the company states that these devices should be used indefinitely to maintain results, it's possible to cut back on treatments to once or twice a week if you decide you are happy with your level of progress.
Using HairMax devices more than three times a week is not recommended, and it won't increase its effectiveness to do so. In fact, you might overstimulate the hair follicles and cause them to slow down.
Is HairMax Effective?
HairMax references seven clinical studies from universities across the United States that show that the devices are effective for hair growth for both men and women dealing with mild to moderate hair loss. They won't reverse severe loss and can't restore hair follicles that aren't currently functioning.
All study participants used HairMax devices three times per week on non-consecutive days for 10-15 minutes per treatment. More than 90 percent experienced significant hair growth and improvements in hair density compared to the control device.
The company reports that the average user will have an average of 129 new hairs per square inch of treatment space within 16 weeks.
Here's a summary of other studies related to LLLT treatments.
A 2014 study in The American Journal of Clinical Dermatology found that using the HairMax LaserComb led to statistically significant improvements in hair density and growth at rates comparable to short term clinical trials with Rogaine and Propecia.

A 2019 24-week study in Lasers of Medical Science found that wearing caps outfitted with lasers was an effective hair loss treatment for the 36 men and women tested.

A study published in Lasers in Surgery and Medicine in 2013 found that laser treatments at 655nm (HairMax devices deliver 660) for six weeks led to statistically significant improvements in hair growth for men with alopecia.
Key Takeaways
Clinical studies show promise for the effectiveness of LLLT devices like those from HairMax for men and women with hair loss. However, existing studies are small, and their "clinically significant" improvements might not be evident outside a testing situation. They aren't any guarantee that LLLT will be effective for your hair loss situation.
Are There Any Side Effects?
The HairMax website states that all its laser devices are safe and can be used simultaneously with other hair growth products. It claims that no harmful side effects have been reported in any clinical trials or from customers since the products have been on the market.
Though you may experience slight tingling and itching soon after starting treatment due to the increase in blood flow, these symptoms should disappear after two weeks of use. The lasers do not give off heat, so you don't need to worry about burning your scalp.
However, as the devices contain real lasers you need to take care not to shine them directly in your eye.
HairMax Laser Products
All HairMax laser devices are FDA-cleared, emit the same laser energy, and should deliver the same results. Each device also includes a built-in rechargeable battery that should last for 24 hours of continuous use before requiring a recharge.
The primary difference between them is the number of lasers they have, which controls how long each treatment needs to last.
Below, we go through the key differences between each device.
Laser 272 PowerFlex Cap
This hair growth device looks and operates like a baseball cap lined with lasers. It includes 272 laser diodes for full scalp coverage.
Treatment Time: 15 minutes, three days a week
Cost: $1,999
LaserBand 82
This band will fit most head sizes, and it contains 82 lasers for full scalp coverage equal to 246 lasers when moved over the scalp three times per treatment session.
To use the LaserBand, place the device on the front of your head and slowly move it to across your full scalp, moving it half an inch every four seconds when you hear an audible beep.
Treatment Time: 90 seconds, three times a week
Cost: $799
LaserBand 41
Equipped with a comfort-flex band design to accommodate most head sizes, this headband contains 41 lasers for scalp coverage equivalent to 246 lasers when used six times per session.
Treatment Time: Three minutes, three times a week.
Cost: $549
Ultima 12 LaserComb
Each comb includes 12 medical-grade lasers and is designed to target thinning areas or boost hair growth over the whole scalp.
For best use, move the LaserComb slowly over your head. It will give an audible beep or vibration every four seconds to alert you to move it half an inch across your scalp. Continue using it until you have covered the whole area you want to treat with multiple passes.
Treatment Time: Eight minutes, three times per week
Cost: $399
Ultima 9 Classic LaserComb
This smaller comb with nine lasers lets you send targeted light directly to your scalp, making it effective for treating small problem areas.
Treatment Time: 11 minutes, three days per week
Cost: $199
Key Takeaway
No matter which device you choose, the company suggests that you clean it from time to time by removing the teeth (if included) and wiping down the lasers with a soft damp cloth before replacing them.
Return Policy, Warranty, and Financing
When you purchase a HairMax laser device through Lexington International, it will come with a 2-year factory warranty and a six-month money-back guarantee, minus a 20% restocking fee. Note that this return policy only applies to direct purchases from the company.
Financing is available for all devices through Affirm for three, six, or 12-month term lengths. The company offers a range of shipping options, and domestic standard shipping is free.
If your device stops working at any time (even when the warranty has expired), you can contact the company directly at (561) 417-0200.
HairMax vs. Capillus, iRestore, and Theradome
Numerous brands offer low-level laser therapy for hair growth. Knowing which to commit to is a challenge. Is expensive always better? Below, we've compared the HairMax product line to some of its biggest competitors.
| | HairMax | Capillus | iRestore | Theradome |
| --- | --- | --- | --- | --- |
| Cost | $199–$1,999 | $999–$2999 | $695–$1195 | $595–$895 |
| Device Style | Hair combs, headbands, and a baseball cap equipped with lasers | Baseball cap outfitted with laser diodes | Hair helmets outfitted with medical-grade lasers | Hard-sided hair helmets |
| Strength | 9 medical-grade lasers 1360mW | 410–1360mW | 51 to 282 medical-grade lasers and LEDs | 80 lasers |
| Average Amazon Rating | 3.4–4.4 | 3.1–3.5 | 3.9 | 3.5 |
| Company Return Policy | Six-month guarantee, minus 20% restocking fee and return shipping fees | One year guarantee, minus 25% restocking fee | One year money-back guarantee, company pays full refund including return shipping fees | Six-month money-back guarantee, minus shipping costs |
Key Takeaways
HairMax stands out from its LLLT device competitors with a broader range of products and lower price points. Customer reviews and clinical trials both seem to indicate that they will work as described for many people.
If you're looking to experiment with home-based LLLT for the first time, we think this is a safe brand to invest in.
Analysis of Customer Reviews
The HairMax laser therapy product line averages 3.7 stars after more than 30 reviews on Amazon, 4.4 stars after 131 reviews on TrustPilot, and 1.6 stars after 12 reviews on HighYa. Here's a summary of the main comments:
Works If You Give It Time
A significant number of HairMax users were thrilled with these devices. They reported that they noticed significant improvements in their hair thickness and density after several months of use. Many noted that the lasers were easy and painless to use and that they quickly established a habit for using them.
Many of these users shared that they were experiencing dramatic hair loss before trying HairMax and that other remedies didn't prove effective, but that the friends and family noticed the differences in their hair after a few months with these laser devices. These users planned to use the products for life because they were thrilled with the results.
No Results or Results Were Too Subtle
Not all HairMax users noticed improvements to their hairline. Many customers thought that they saw subtle improvements to their hairline after regular use, but that they weren't noticeable or worth the equipment cost. They reported that photos of their scalp showed marginally less thinning but that they couldn't tell the difference on a daily basis and consequently were unhappy with the treatment.
A few HairMax reviewers noted that they experienced better results from using other products, including topical solutions with 5% minoxidil like Rogaine. Others wrote that they believed they were losing more hair after starting HairMax sessions, primarily due to extra shedding.
Poor Product Quality
Some HairMax customers were left unhappy with the product quality of their devices. They reported that they broke down within a few months of use and that it was a tedious process to get the company to fix the problem, leaving them without a treatment option for several weeks.
Others noted that battery life decreased dramatically after the first year of use, going from a 15+ use average per charge to just two or three.
A few people took issue with the devices' sizing, stating that the devices were too big or too small for their heads and were consequently uncomfortable to use.
Unhelpful Customer Service
In many cases, HairMax customers took issue with the company's customer service. They thought the brand was slow to respond to their quality concerns and didn't fix problems in a timely manner, which made it hard to use them for the long term.
Key Takeaways
HairMax laser devices lead to noticeable improvements in hair loss and hair density for many users, but others don't notice any difference or believe the results are too subtle to be worth the cost.
Pay close attention to your type of hair loss and decide whether you can live with subtle results before committing to these products.
Pros & Cons
Wide Range of LLLT devices that vary in usage and price point
Proven effective for many forms of hair growth through clinical studies
Most devices need to be used for less than 90 minutes per week
Not all users experienced results
20% restocking fee for returns
Must be used indefinitely to maintain results
Doesn't work for all forms of hair loss
The Bottom Line: Are HairMax Laser Devices Worth It?
HairMax laser devices promise to help men and women combat the effects of mild to moderate hair loss. Clinical studies show that low-level laser therapy is a viable strategy for improving hair follicle health and restoring some (but not all) types of hair loss.
If you use these devices as described, there's a good chance that you will experience some level of hair regrowth. Just keep in mind that the results may be more subtle than desired and that you will need to use the device indefinitely to maintain any results.
HairMax devices are cheaper on average than much of the competition, and each one delivers the laser wavelength shown effective through clinical studies. If you are interested in this form of hair growth treatment, then HairMax seems like a good brand to experiment with.
As you make your purchasing decision between the company's devices, keep in mind that you will pay more for convenience, not for overall effectiveness.
---
Disappointed

By Renie J.

,

Buffalo, NY

,

Dec 16, 2019
Verified Reviewer

Overall Experience:

Disappointed!

I have been using my 9-laser hair comb since September 1, 2018. Three times a week for the prescribed 11-12 minutes each session for 14 months, faithfully. And I am sorry to say that I have lost an additional (approximately) 40-50% of my hair. I have half the amount of hair I had last year before I started using this device. I am NOT saying this device made me lose my hair, but I AM saying this device did nothing to help me retain or regrow ANY NEW hair. I had big hopes, even though my dermatologist did tell me it probably would not work before I started last year. For those individuals that claim this device works, good for you! For me, big disappointment.

Bottom Line: No, I would not recommend this to a friend

---

It helped in the beginning but something else really worked!

By Rosalind A.

,

Tennessee

,

Nov 18, 2019
Verified Reviewer

Overall Experience:

I am in my 70's and about 8 years ago, my hair began really thinning. I then bought a refurbished HairMax laser comb for $350. It did increase the number of hairs on my head. Over the years, however, my hair began dramatically falling out and large areas of my scalp were showing. The laser comb was no longer helping. I then had my hair follicles checked by a dermatologist and learned my hair follicles were healthy. I then began using Rogaine (5% minoxidil) and NutriOx shampoos, conditioner, and scalp therapy. After 3 months I saw that new hairs were growing. I now have a full, normal-looking head of hair. I had tried Rogaine about 15 years ago and it made my scalp itch so I stopped it. Apparently the formula has been changed and it no longer itches. I am literally thrilled with how my hair, which has never been all that full, looks.

Bottom Line: No, I would not recommend this to a friend

---

Unit has a short life span

By Dorothy B.

,

Ohio

,

Oct 18, 2019
Verified Reviewer

Overall Experience:

I purchased this item less than a year ago from QVC. I have used it regularly in conjunction with Kirkland brand minoxidil. I also used hot oil treatments and head massage. I have experienced new hair growth, as determined by a darker hair color growing in, although my hair remains thin. I attribute the new hair to both, the minoxidil and the HairMax band, as I cannot tell which one is working. My issue with this particular band is that in less than one year, approximately a month after the 6-month warranty, the band cuts off before the treatment is finished, an indication to me that the band is dying. I have owned the LaserComb 9 for a couple of years, and thought the band would be more convenient, and it is. However, the band is too costly for an item that will most likely last less than a year. I am a senior female on fixed income, and I hesitate to order another HairMax laser product because of the short lifespan. Buyer beware. I feel cheated, taken advantage of.

Bottom Line: No, I would not recommend this to a friend

---

Doesn't appear to work

By Kathy H.

,

St. Louis, MO

,

Aug 7, 2019
Verified Reviewer

Overall Experience:

I bought the HairMax Laserband in January of this year. I have used it faithfully as directed for nearly seven months. I have not noticed any change whatsoever in hair growth or thickness. The only positive sign I see is that my hair does not seem to be shedding the way it was before I started using the band. I think I have tried nearly everything on the planet to try to regrow my hair - except Minoxidil, and I am allergic to that. I wear a wig and lots of hats/scarves but nothing can substitute for your own hair.

Bottom Line: No, I would not recommend this to a friend

---

Advertisement

---

HairMax Laser Band 82 - DOES NOT WORK

By Mark F.

,

Denver, CO

,

Mar 24, 2019
Verified Reviewer

Overall Experience:

I gave this product an honest and fair try. I purchased the HairMax Laser Band 82 in December of 2017. I took pictures of my head from different angles as "before" pictures. I did the laser treatment three times per week as they recommend. I also purchased and used their Shampoo and Conditioner and their Acceler8 hair booster. After 15 months of faithfully using all their products, I had NO change or improvement with my hair. In fact, if anything, I lost more hair. Their products do not work.

Bottom Line: No, I would not recommend this to a friend

---

HairMax Hair, Skin and Nails

By Marie S.

,

Illinois

,

Nov 21, 2018
Verified Reviewer

Overall Experience:

Do not waste your money on this product, it doesn`t work at all.

No changes in hair, skin or nails!

When I called to return the 3rd bottle for a refund, they said, "No refunds And you need to use other things with the supplements."

FYI, Best not to use any supplements that contain MAGNESIUM STEARATE (IMMUNE SUPPRESSER) as one of the ingredients!

I actually did not see that on the label when I ordered.

Bottom Line: No, I would not recommend this to a friend

---

Hoax!

La Vegas, NV

,

Apr 1, 2018
Verified Reviewer

Overall Experience:

Looks like the same laser deal as I had to take to small claims, and I was defeated by none other than the doctor and his smart crew. That set me back a total of $4,000. and I knew others also taken in by the scam. Believe me, I gave it a good try, as did others. Shortly thereafter this disappeared. Now here we are again, a new presentation, same old story. It is a scam, and you'll soon find this out. Please pay attention! By the way, this was some years ago!

Bottom Line: No, I would not recommend this to a friend

---

Overall Experience:

I purchased a HairMax band from QVC (thankfully since they had a 6-month return policy) and it didn't do a thing, so I was able to return it for a full refund. Don't waste your money!

Bottom Line: No, I would not recommend this to a friend

---

Overall Experience:

I purchased a HairMax Laser Band and used it as directed. It did nothing and was very disappointing. Happily, I purchased this product from QVC and had six months to test it, so I was able to return it for a refund less shipping charges.

Bottom Line: No, I would not recommend this to a friend

---

Worked for me. Thicker hair, more hairs.

Overall Experience:

I was very skeptical about this and thought it was nonsense when I saw it on QVC. But, with a half year guarantee, I figured why not?

Like most people, I used it for a few days then stopped. Then I said I have to at least use it as directed and did it three times a week for four months straight, never missing a day. I noticed after about 3-4 months that there were much less hairs in the shower each day and my hair in the front and sides were getting better. Did my hair magically go from none to a full head of hair? No. But you can't wait that long until you use this.

I had about 85% of my hair with thin spots here and there, but now it seems close to 90%, or at least the hair is not continuing to thin as fast. It appears to work for me, but you have to use it every other day for at least four or five months and not stop. When I stopped after that time, after a month or so there was more hair in the shower. Now I am not stopping, and the hair is not as bad like I said above.

Bottom Line: Yes, I would recommend this to a friend

---

LaserBand 41 too big

Pennsylvania

,

Aug 29, 2017
Verified Reviewer

Overall Experience:

LaserBand 41 and HairMax are doing nothing more than giving one false hope. First off, they were quick to sell me the LaserBand 41 for $490.00, never put it on my head, and told me to use it for 30 days every other day, and then every day.

The day after I purchased the Band, I call the gentlemen that sold it to me and told him it was very large on my head, making it quite uncomfortable to use. He then quoted, "Guess I should have done a fitting." I demanded that I come back to show him how it fit to my head.

I went back to see him, and I told him the only way I could operate the band is that I had to squeeze it to my head and it left teeth marks. Can you believe this guy told me to continue to use it that way? Oh and by the way, it does absolutely NOTHING for thinning hair in a woman. I then asked him what I should do after the 30 days, quote "oh keep me posted."

Stay away from this company, they are looking to prey on women that having thinning hair and make a quick buck. Really, thanks for the daily teeth marks on my scalp!

Bottom Line: No, I would not recommend this to a friend

---