Bosley Reviews
This company has claimed this profile, is getting alerted on any new customer reviews entering this page, and may engage in dialogue with its customers to address their matters.

Companies cannot pay money or provide goods in order to remove or alter customer reviews.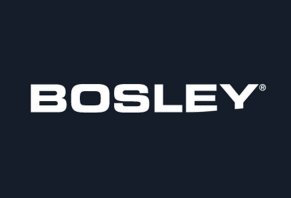 Summary
In business for more than 40 years, Bosley provides a variety of medical procedures, treatments, and products to help men and women address their hair loss.
About Bosley
Founded by L. Lee Bosley in 1974, Bosley claims to be a leading hair loss solution and medical hair restoration provider that has performed more than a quarter-million procedures over the past 40 years.
In fact, using their state-of-the-art clinical care, Bosley claims to be "The world's most experienced hair restoration expert" that can provide the natural results you're looking for.
Whether you're a man or a woman, thinning or balding hair can have a big impact on your life. After all, who doesn't want to look their best? But before you choose Bosley, consider the following.
Bosley's Hair Loss Treatments and Procedures
Overall, Bosley patients can choose between 6 different procedures and treatment options to address their hair loss:
Hair Transplantation
As Bosley's "premier" procedure (and the one they're known for pioneering), hair transplantation is an outpatient procedure that takes about a day to complete, but that can provide permanent results that last a lifetime.
Here, your Bosley physician, who will have at least 10 years of experience within the hair restoration industry, will transplant DHT-resistant, healthy hair follicles from the sides and back of the head to the areas where additional hair is needed, such as the front and top of the scalp.
Then, Bosley will use their signature Micrograft process to create "a seamless transition as soft and silky as the original hairline, and results that look completely natural and undetectable" based on age, facial structure, existing hairline, quality of hair, and long-term goals.
According to the Bosley website, each hair transplant can involve anywhere from a few hundred to a few thousand grafts, depending on their needs, although most patients will require at least 2 procedures in order to achieve the desired result.
However, Bosley cautions that special considerations may need to be made for individuals with diabetes or lupus, those pending a kidney transplant, and those taking Coumadin.
Bosley Eyebrow Restoration
Bosley's eyebrow restoration works very similarly to their hair transplantation procedure, but the graft is applied to the eyebrows instead of the scalp.
Here, your physician can provide full restoration, enhancement, or just a touch-up, although all procedures are permanent and feature the same level of artistry in order to find a shape and thickness that looks natural and complements your facial features.
Follicular Unit Extraction (FUE)
Similar to Hair Club, Bosley also offers FUE services, which is a minimally invasive technique where individual hair follicles are removed from a donor area (generally the sides of the scalp) and then individually transplanted to the thinning or balding area.
Although not as comprehensive as the hair transplantation procedure, FUE is minimally invasive, requires no stitches, and involves faster recovery times. In fact, Bosley claims that their FUE patients might even be able to return to work the next day.
Prescription Finasteride (Propecia)
Manufactured by Merck, Propecia is a prescription-only medication that inhibits the formation of DHT. However, Propecia cannot be used by women and must be taken continuously to maintain results.
Minoxidil
Minoxidil (the active ingredient in hair loss shampoos such as Rogaine and Scalp Med) is a topical treatment that may help address hair loss.
Unlike Propecia though, minoxidil does not address DHT production. Instead, it stimulates hair growth and prolongs the growth phase of hair follicle, resulting in increased hair thickness.
However, minoxidil does not help address balding in the frontal area of the scalp, which is generally the biggest area of concern for men. In addition, according to the Bosley website, "approximately 8-10% of users achieve cosmetically effective growth and another 20% get vellus (or peach fuzz) growth."
Low-Level Laser Therapy
Bosley also offers treatments using the LaserComb Elite and Theradome Laser Helmet, which are FDA approved medical devices that emit "controlled laser energy" to promote hair regrowth. However, both of these options are generally best for individuals with early-stage hair loss.
Does Bosley's Hair Transplantation Procedure Hurt?
According to the Bosley website:
"Although patients are administered local anesthetics and other medications, the degree of pain or discomfort experienced during or after the procedure varies according to the patient. We may supply patients with medication to use after the procedure, if needed. Many of our patients find that they do not need to take any medication at all after their hair transplant procedure."
With this said, we encountered many online reviewers who claimed that the procedure was much more intensive than they were originally led to believe (more about this in a moment).
Will Bosley's Hair Transplantation Cause Scarring?
Bosley claims that the scarring from their hair transplantation procedure will be virtually undetectable and will usually be covered by your existing hair. Again, we'll come back around to this topic shortly.
How Long Will It Take You to See Results?
As you might imagine, the level of results you experience, and how long it takes, depends on the procedure.
With this said, it can take 12-18 months for the full effects of the hair transplant to become apparent, and 3-6 months for FUE.
Propecia patients generally begin experiencing results after 12 months of continuous use, while Minoxidil takes 4 months to begin and up to 1 year for full results.
Finally, low-level laser therapy (LLLT) success rates vary wildly, although for those who experienced some level of benefits, it generally took at least 3-4 months to occur.
Customer Feedback for Bosley
Overall, Bosley appears to have a mixed online customer reputation.
At the time of our research, there were also 66 Bosley reviews on Yelp for the Beverly Hills, CA location, with an average rating of 3 stars. There, most patients appeared to be satisfied with their experience, although common complaints included high-pressure sales tactics and dissatisfaction with the results.
Finally, the non-profit website BosleyMedicalViolations.com claims that "Bosley has been the subject of numerous patient complaints, lawsuits, and violations relating to their advertising, medical procedures, and business practices," including medical license probations and suspensions related to false and misleading advertising, poor results, and inflated costs.
However, it should be noted that none of these allegations were corroborated by us at the time of our research, although the website claims that many are verified by court documents.
There, common complaints were that the hair transplantation procedure was much more intensive than advertised, as well as extensive scarring that led to scalp numbness.
While we're certainly not one for scare tactics, if you're considering a Bosley procedure, we would highly recommend reviewing this site in advance.
Bosley Medical based out of Beverly Hills, CA is not rated with the Better Business Bureau, although they did have 13 closed complaints as of the time of our research.
Of the 3 that provided additional details, one referenced dissatisfaction with their procedure, and the remaining 2 referenced inability to obtain a refund for their room reservation fee after canceling their appointment (more about this next).
Bosley Pricing and Guarantee
How much your Bosley procedure will cost depends on a wide variety of factors, including your hair type, level of balding, and desired results, although the company claims that hair transplantation generally ranges between $4,000 and $12,000 (note: the Medical Violations website above claims that the average cost is closer to $10K to $20K).
In addition, you will have to pay between $500 and $1,000 for a "room reservation fee" related to your procedure.
If you live more than 100 miles from a Bosley clinic, you may qualify for free additional grafts in order to offset the cost of your travel expenses. All consultations are free as well, although you can obtain a good deal of information from one of their info kits.
If you're not able to pay for your procedure out of pocket, Bosley offers multiple financing (only available for hair transplantation) and payment plan options.
Other Bosley products are priced as follows:
LaserComb Elite: $495
Theradome Laser Helmet: $895
Professional Strength for Men (shampoo, conditioner, dietary supplement, and more): $449 for a 6-month supply
Professional Strength for Women: $399 for a 6-month supply
Hair Thickening Fibers (similar to Caboki): $30
For these products, Bosley offers a 15-day refund policy, although this only applies to unopened and unused products.
According to the company, "Bosley cannot guarantee results, but for each surgical hair restoration procedure performed at Bosley (the "Bosley Procedure"), we will replace any hair graft that did not grow, free of charge to you." See their Guarantee page for additional details.
In order to contact Bosley, a representative can be reached at 800-985-6405.
The Bottom Line: Can Bosley Help with Your Hair Loss?
The bottom line is that Bosley pioneered the hair transplantation procedure, and has many thousands of satisfied customers to date. However, whether or not you'll be satisfied with their services depends on a wide variety of factors, the least of which is preference.
Ultimately, choosing the right hair loss procedure or treatment is a very personal decision.
In addition, many consumers have complained about Bosley's high-pressure sales tactics, so you'll definitely want to be armed with all the information possible before meeting with a representative.
Customer Reviews
Posted on Jul 7, 2023
Worst surgeons in the world
Bosley surgeon did too big of graphs in the hairline and singles behind that basically did the surgery backward and don't give a care. No follow-up appointments.
Length of Use: 2+ years
Bottom Line: No, I would not recommend this to a friend
Pros and Cons
No "pros" were specified in this review
Lying
Posted on Jul 23, 2021
Bait and switch
Bait and switch with surgeons without notice on the day of the procedure. Poor communication with office staff and what I was promised as far as the amount of grafts I should receive changed from consult and on day of procedure by approximately 30%, and after I put down the deposit. Beware.
Length of Use: Less than 3 months
Bottom Line: No, I would not recommend this to a friend
Pros and Cons
No "pros" were specified in this review
Misrepresenting
Bait and switch
Lack of communication
Posted on Jun 5, 2020
Waste of time and money
I went and got the procedure done, the cost was $10,000. It is not worth it at all. After the first 9 months of the surgery I noticed my hair starting to fill in where it had been thinning. It's been 2 years now and I am more thin then I was in the beginning. Do not waste your money.
Length of Use: 1–2 years
Bottom Line: No, I would not recommend this to a friend
Posted on Nov 14, 2019
RIP OFF - BUYER BEWARE
I had the procedure done. When I returned I explained I could still see my scalp. They agreed to do a 2nd procedure, assuring me it would work but I had to sign a release. After the 2nd procedure, I still had thin hair. I complained to the Better Business Bureau. Bosley claimed the procedure failed because I had shedding hair and besides I had signed the release. I would like to have know about my shedding hair prior to paying a ridiculous amount for something that did not work. I paid over $7000 for the procedure and $1200 for the products That was supposed to help the regrowth. It's been several years now and my hair is as thin as ever.
Bottom Line: No, I would not recommend this to a friend
Posted on Aug 9, 2019
Will not meet your expectations
Paid $9000 for about 1800 grafts to the front of my scalp. The grafts are an average of 1-3 hair follicles per graft. So 1800 grafts averages about 3600 hair follicles. That's not a lot when the average human head contains about 100,000 hair follicles. After about 8 months I saw the improvement, but I still noticed that my scalp can be seen. And now after 2 years, I see more scalp! So when they say these grafts are permanent, not true. Contacted Bosley, and all they do is attempt to sell you another procedure at a slightly reduced cost. No thank you! Think at least twice before you do this procedure. The results are not worth the cost! I regret doing this totally! NOT WORTH THE MONEY!
Bottom Line: No, I would not recommend this to a friend
Posted on Jul 12, 2019
Not much difference after 2 years.
I have my surgery done about two years ago. Six months after surgery I started to notice some growth but it was less than what they originally planned for, but it was still an improvement. It maintained itself for about 8 months. But it has been thinning ever since and my scalp has been scarring. Also, the pain injections swelled up my face so bad past surgery it caused wrinkles to my eyelids. I wish I would have waited...
Bottom Line: No, I would not recommend this to a friend
Posted on Apr 19, 2019
Waste of money!
It has been one year to the day today since I had my hair transplant...and I can say it has been a total waste of hard earned money and not worth all the pain and suffering that came along with it. SAVE YOUR MONEY! I mean worthless...
Bottom Line: No, I would not recommend this to a friend
Company Response from Bosley Inc.
Apr 19, 2019
Hello John,
We apologize for any concerns you may be having with your results and would like to help. Please contact your local office and surgeon directly so that they can take another look and discuss options/alternatives. Bosley does offer the Bosley Guarantee for those that qualify, so if there is any concern, please contact your physician/office for additional help.
Thank you.
Posted on Dec 7, 2018
Excited
Dr. Alpeter and his team were very professional. They made me feel very comfortable throughout the long procedure. I had a friend who had the procedure done but didn't yield results until 7-8 months later. I listened to him complain about Bosley for 7 months. Well, after 7 months he grew a full head of hair. The results were life-changing for him. This was enough to convince me to spend the money and have the procedure done. It is a huge undertaking. Yes, it was bloody...there was some pain. However, the staff provided the information, meds, and follow up I needed to be safe and confident of positive results.
Thank you Dr. Alpeter and staff. I can't wait to see my new hair.
Bottom Line: Yes, I would recommend this to a friend
Posted on Aug 25, 2018
Unprofessional consultation appointment
I made an online appointment and received a confirmation text message, which I confirmed. Also, I received an email confirming my appointment date and time. My appointment in the Atlanta, Georgia the Bosley office was for 11:30 am on 08/17/2018. Due to traffic and parking issues, I arrived between 10 and 15 minutes late, but no later than 11:45 at the office front desk. I was given the required paperwork to fill out. Then I was told the consultant I was scheduled to see went to lunch. I was asked if I wanted to reschedule, but I told them no. The office was a 45 minute drive from my home. This is very unprofessional and I would never refer anyone to Bosley. Also be aware, they do not validate parking in their office building parking garage.
Bottom Line: No, I would not recommend this to a friend
Company Response from Bosley Inc.
Nov 5, 2018
Nelson, we are disappointed to hear your situation but would appreciate the chance to turn your experience around. Customer satisfaction and quality of service are extremely important to Bosley. We want to do our best to address the situation. Please email us at patientcare@bosley.com.
Posted on Aug 1, 2018
Eight months later, bald spot still there
I felt like I had no other option than to try the FEU procedure. My bald spot was getting larger on my crown. The rest of my hair is good. They consulted with me and determined how many grafts I would need. I balked at the $12000 price, so they agreed to do it for $7500. I have a very small bald spot that I simply wanted to cover.
I agreed to do it.
The surgery was extremely painful, so they added lots of numbing needles to get me numb. While they were plugging in the grafts, I felt the pain was worth it if it was going to cover the bald spot.
The week after surgery I was still in a lot of pain (but I didn't take any pills, maybe I should have). After three weeks the pain was gone - a shutter of pain here and there, but mostly gone. The trouble is I'm still 60 percent numb up there - I can't feel the comb when I go over a wide area of the crown. Research indicates that may or may not get better. But it's not terrible, I can live with it.
I felt that the surgical team did a great job as did the surgeon. I felt safe and they reassured me all through it - and it was very sterile.
All the pain and money would have been worth it if it worked. But it didn't.
My bald spot is exactly the same eight months later.
My only complaint then is that it didn't work. I won't repeat the procedure because of the pain during and after.
I'm glad I did it because, otherwise, I'd be wondering the rest of my life if it might have worked. Now at least I know - for me at least, it resulted in no improvement. They want to sell me a laser cap now. They say I can protect my investment by wearing it six minutes per day. I'm just gonna embrace the bald instead. I can say at least I tried.
Bottom Line: No, I would not recommend this to a friend
Posted on Jun 24, 2018
Very disappointed
I did the FUE procedure at their location in Beverly Hills and I am very disappointed with the result.
It has been over a year, and I haven't seen any changes. My hair is still the same as before the procedure.
They are just there to take your money. I emailed them many times to tell them about my experience, and they never got back to me. I should have shaved my hair off instead of paying them over $11k.
All that pain and numbness for no result, it really sucks. I would never recommend it to anyone. I have an upcoming appointment, and I will definitely ask for my money back.
Bottom Line: No, I would not recommend this to a friend
Our Promise to You
In order to safeguard you and ensure helpfulness and relevance, our compliance team manually assess every customer review before it goes live.
We have a zero-tolerance policy for fake reviews, and companies cannot control or alter any reviews at any time.