Hubble Contacts
This company has claimed this profile, is getting alerted on any new customer reviews entering this page, and may engage in dialogue with its customers to address their matters.

Companies cannot pay money or provide goods in order to remove or alter customer reviews.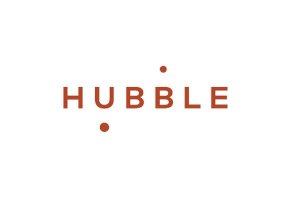 Summary
Hubble Contacts claims to save you time and money on your contacts with a simple subscription program. However, many experts don't recommend this style of lenses due to the potentially inferior material they are made from.
Pros
Straightforward pricing plan
Lots of positive customer reviews
Less expensive than other lens styles
Cons
Only one style of contacts available
Contacts made from older, likely inferior material
No refund policy
Hubble Contacts Review - Is This Brand Worth It?
Hubble is a direct-to-consumer contact company that claims to make it easier than ever to ensure you always have high-quality contact lenses on hand at an affordable price.
Established in 2016, the company claims that it's working to break the monopoly on US contact manufacturers by offering customers cost-effective alternatives that are delivered straight to your home. Since its start, Hubble claims to have sold more than $20 million in contact lens subscriptions and continues to expand each year.
Should you also consider switching over your eye care needs to this online brand? In the following analysis, we'll look closer at Hubble's business model, contact lens quality, and company reputation to help you decide.
How It Works
When you first navigate to the Hubble website, you'll first choose whether you want Hubble-brand contacts or a different type.
Hubble Brand Contacts
You can start the signup process for receiving Hubble Contacts by taking the company's online quiz. It asks for information about whether you usually need a mirror for putting on contacts, whether you sleep in your contacts, how long you have been wearing them, and whether you deal with dry eye issues.
All quiz answers seem to lead to the same outcome—a recommendation you purchase Hubble-brand contacts.
After sharing this information, you'll receive an offer for an initial box containing two weeks of contacts for $1. If you accept this offer, you are committing to pay for 30 pairs of daily contact lenses on a subscription basis for $36 plus $3 shipping every four weeks.
You'll need to share your prescription information for each eye and share your doctor's contact. The fine print states that submitting your order means that you commit to having Hubble Contacts verify your prescription with your doctor both at payment and again if it expires.
According to the Federal Trade Commission's rules for contact lenses, sellers like Hubble must give doctors at least eight business hours to respond to a prescription authorization request before they can act on it. If Hubble doesn't receive a response, the company is then free to fulfill the prescription anyways.
Other Brand Contacts
It's also possible to purchase other contact brands like Acuvue, Biotrue, or Biofinity through Hubble Contact's partner site, ContactsCart. Your initial order will be 20% off, and it's possible to sign up for auto-ship programs of varying frequencies.
You can cancel these subscriptions at any time through your online account. All orders also qualify for a 30-day refund policy, so long as you return the contacts unopened.
Contact help@contactscart.com for any further help with ordering or your account setup.
Looking Closer at Hubble Brand Contacts
The lenses are made by Hubble's manufacturing partner, a Taiwanese-based contact lens supplier called St. Shine.
These lenses are purportedly made from high-grade methafilcon A with a 55% water content that offers UV protection, clear vision, easy insertion, and a thin edge that stays comfortable all day long.
This was once a common material for daily contact lenses, but it's fallen out of favor as better material options have reached the market. The main problem with methafilcon A seems to be that it's not as permeable as other materials, which means that it affects how much oxygen can get into your cornea.
Dr. Yuna Rapoport, an ophthalmologist and founder and director of Manhattan Eye, shared her concerns about contacts made with this material.
"It was noted early on that methafilcon A caused corneal hypoxia, or lack of oxygen to the cornea," she told us. "There is a marker, Dk, that represents the amount of oxygen a certain contact lens lets through to the cornea. You want the Dk to be as high as possible, and most contact lenses these days are at least 50. Hubble contacts have a Dk of 18, and this is related to the methafilcon."
Over time, this can lead to oxygen deprivation for your eye, which can trigger serious problems like swelling, irritation, and even permanent damage. Today, few contacts are still made from this material, and it's unlikely your optometrist will recommend a product that contains it.
Another negative factor is that all Hubble contacts are one-size-fits-all. The brand doesn't offer options based on different eye shapes or styles, which means they aren't likely to work for everyone, despite what your quiz results may indicate.
Subscription Management and Fine Print
All trial offers of Hubble Contacts will automatically enroll you in a monthly subscription program. Sixteen days after you place your first order, the company will charge you and send you a new supply of contacts, and then again every 28 days.
You can pause or cancel your subscription at any time by calling the company at (844) 334-1640 on weekdays between 9 am-5 pm EST.
Hubble Contacts terms and conditions state that the company doesn't accept returns. If, however, you are not satisfied with your order due to quality issues, you can reach out to the company at help@hubblecontacts.com or through the previously mentioned phone number to request a replacement pack.
Analysis of Customer Reviews
Here at HighYa, we have over 1,300 verified customer reviews from people who have tried Hubble Contacts. These reviews average 4.1 stars, and an impressive 81% of users say they would recommend the product to a friend. Here's a deeper dive into what these reviewers are actually saying.
Common Compliments:
Great initial signup deals
Affordable, easy to use
Very comfortable compared to standard contacts
Common Complaints:
Some users didn't expect to be enrolled in an auto-ship program
Made some user's eyes sting, dried out partway through the day
Difficult to cancel the auto-ship subscription
Some customer service complaints
There are numerous blog reviews of Hubble Contacts that dive into some of the problems that customers have with the brand. For example, Hollis Johnson reported in Business Insider that many eye doctors shared that they never received the prescription requests from Hubble the brand claims it sent out.
Likewise, Alison Griswold wrote in a review for Quartz that she succeeded in getting Hubble to ship her prescription-strength contacts even after creating a made-up eye doctor.
Alternatives to Hubble Contact
If the idea of getting your contacts online is appealing to you, there are other options in addition to Hubble Contacts. The following chart highlights some of the differences between some key players in the industry:
| | Hubble Contacts | Lens.com | 1-800-Contacts | Lens Direct |
| --- | --- | --- | --- | --- |
| Lens Type | 1-day lens | Two dozen+ brands of contact lens, variety of styles and usage instructions | Two dozen+ brands of contact lens, variety of styles and usage instructions | 19 contact lens brands, each offering a variety of styles |
| Pricing for Daily Lenses | $36 plus $3 shipping for 30 pairs | Pricing varies based on brand and how many boxes you order at once (no subscription option). 1-Day Acuvue Moist 30pk: $30.99/mo. | Pricing varies based on the brand. Save 5% on every order with a subscription. 1-Day Acuvue Moist 30pk: $35.09/box. | Pricing varies by brand. Save 20% on some orders by signing up for a subscription. 1 Day Acuvue Moist 30pk: $32.39/box ($25.91 with subscription). |
| Details | Methafilcon-A, 55% water content | 42% Polymer (etafilcon A), 58% water content | 42% polymer (etafilcon A), 58% water content | 42% polymer (etafilcon A), 58% water content |
| Refund Process | No refunds, the company will replace inferior products | Contacts can be returned for a full refund if in original, unopened packaging | Free exchange process for different lenses, unused lenses can be returned for full refund | Orders can be returned within 120 days of shipment so long as they are in original packaging |
Hubble Contacts stands out from these other three companies because it primarily sells its own brand of contacts. With the others, the chances are good that you can find your preferred brand without a problem.
Each company also offers slightly different pricing structures as well. With Hubble Lens, you'll pay a flat rate per month and receive the same lenses like everyone else. Lens.com allows you to receive a bulk discount for larger orders, and Lens Direct and 1-800-Contacts let you save with an auto-ship plan.
1-800-Contacts and Lens direct do offer refunds on your contacts, while Hubble doesn't.
Another factor is that each Hubble Contacts alternative seems to have a clear advantage in regards to material.
For example, the daily Acuvue Moist lenses are made with 42% etafilcon A, a substance that has a Dk rating around 25–28, which is higher than Hubble's estimated 18 (though still lower than the 50 Dr. Rapoport recommended for optimal oxygen permeability).
The Bottom Line
Hubble Contacts have a sleek advertising campaign and an appealing price tag, but the evidence is mixed on whether this is a contact lens brand worth subscribing to.
Lack of product options, no return policy, and inferior materials in the lenses all make us shy away from suggesting this company.
"I do not recommend Hubble contacts because of lower quality material," concludes Dr. Rapoport. "I would recommend Acuvue, Johnson & Johnson, or performing LASIK and not wearing contacts altogether."
If you like the convenience that Hubble Contacts claims to offer, we think that there are other ways to have contacts shipped directly to you that might lead to a better long-term outcome. Talk with your eye doctor and explore the options available on the other sites mentioned before deciding which brand and style of contact makes the most sense for you.
But if these lenses do work for you, then you'll benefit from cost savings compared to most other brands.
Customer Reviews
This company is actively collecting reviews from its customers. All reviews submitted are subject to moderation and approval to ensure they meet our
Review Guidelines
.
Our Promise to You
In order to safeguard you and ensure helpfulness and relevance, our compliance team manually assess every customer review before it goes live.
We have a zero-tolerance policy for fake reviews, and companies cannot control or alter any reviews at any time.