Plexaderm Skincare
Claimed This company has claimed this profile, is getting alerted on any new customer reviews entering this page, and may engage in dialogue with its customers to address their matters.

Companies cannot pay money or provide goods in order to remove or alter customer reviews.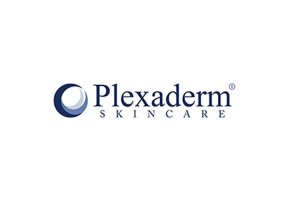 Plexaderm is a topical skincare serum that promises to reduce the appearance of eye bags and wrinkles for several hours after application. However, many customers stated that the results were too temporary to be worthwhile.
---
What they don't say

By Jeffrey F.

,

California

,

Mar 2, 2019
Verified Reviewer

Overall Experience:

It definitely works as demonstrated on TV. Their customer service dept is very accommodating, and I give them accolades for this.

Now, more about the product. It only lasts about 2.5 hours for me. It leaves the bags under my eyes looking worse than before. It was suggested that I try to use more. When I did the skin around my eyes became very irritated. It also left a whitish film on my skin under my eyes. My frown lines and laugh lines work great and I didn't find the same irritation. It does leave my skin very rough when I used it. To summarize, this may work better for you and as I said it did remove my bags and lines but with unwanted consequences.

They will refund your purchase price if it doesn't work for you.

Bottom Line: No, I would not recommend this to a friend

---

Worthless product - still waiting on refund!

By Trudy N.

,

Ohio

,

Feb 17, 2019
Verified Reviewer

Overall Experience:

I bought this off a TV commercial and used it for approximately 3 days. I noticed a slight reduction in the bags under my eyes which lasted about 10 minutes. That was it. And it was SLIGHT. I also noticed the white cakey film it left behind and NO I did not use too much. But if you have to apply something every 10 minutes AND wipe off residue - I do not find that helpful! So I returned it with a return authorization. It is now 24 days and I have YET to receive my refund of $119! I'm furious. Another scam I fell into! Will I ever learn?

Bottom Line: No, I would not recommend this to a friend

Feb 18, 2019

We are sorry to hear that you returned your order. Our records indicate your refund was processed back to the original form of payment on 1/23/2019.

---

Advertisement

---

What a joke and rip off!

By Patricia C.

,

Arizona

,

Feb 14, 2019
Verified Reviewer

Overall Experience:

I have used this product for three months now. Not every day, but when I go out. I tried it on my forehead. Around my mouth and on the outer parts of my eyes. Nothing. I added more product in case I did not add enough. After three applications within about 20 minutes - you finally realized you have been scammed. I can't find my original receipt of purchase. But I did buy it.

Bottom Line: No, I would not recommend this to a friend

Feb 15, 2019

Patricia, the application process is most important for results. Please feel free to contact us directly for assistance with your application. All official Plexaderm purchases are backed with a 30-day money back guarantee.

---

Customer service horrible

By Joanne K.

,

Worth, IL

,

Feb 3, 2019
Verified Reviewer

Overall Experience:

I have ordered this product several times and decided to order three tubes. One worked fine, I couldn't get the second one to come out as if it were empty. I called customer service and felt like I was being plunked. I was told to cover the hole and pump it ten times, then pump ten more times, uncover. When that didn't work, I was advised to repeat that process, still nothing. I asked to speak to a supervisor who finally agreed to send a replacement, never did. This guy was rude, to say the least, a.s I couldn't contact anyone else regarding my dissatisfaction. Signed, an ex-customer.

Bottom Line: No, I would not recommend this to a friend

Feb 4, 2019

Hi Joanne. We're so sorry to hear about your recent experience. Your satisfaction is our priority, therefore we urge you to reach out to 1-800-681-0366 or email customercare@plexaderm.com. We have multiple representatives that would be more than happy to help you.

---

Advertisement

---

Lousy

By Nancy O.

,

Florida

,

Feb 2, 2019
Verified Reviewer

Overall Experience:

Plexaderm is only good for the same day. It looked so good I decided to use it for special days only. Then I noticed it doesn't reduce under eye wrinkles, just looks smooth, and then only if you do not smile. If you smile, it crinkles up and you look worse than before. I put it on and it looked great, but then later on I actually looked in the mirror to look at the smoothness and once I started to smile, it looked terrible. I thought it was how I applied it, but after trying it a few times, I realized that Elmer's glue would have worked the same. By the time I realized it was a mistake, it was too late to ask for a refund.

Bottom Line: No, I would not recommend this to a friend

Feb 4, 2019

Hi Nancy. Application is key when using Plexaderm. We recommend applying about half the size of a pea, which should be enough to apply under both eyes. If you notice the skin tightening effects to be too strong, simply reduce the amount of formula to a level that works best for you. If you need further assistance with the application please contact Customer Care at 1-800-681-0366 or by email at customercare@plexaderm.com. Our representatives are more than happy to help you!

---

It costs twice as much than you pay

By Larry P.

,

Palm Coast, FL

,

Feb 2, 2019
Verified Reviewer

Overall Experience:

I only was able to use less than half. It is way too expensive. Double the price you pay, and that is the actual price. Well over half of my tube dried up and my wife got two applications before hard unusable substance came out. I opened it up to see if I could still use the remaining 60% that wouldn't come out of the tube. A no-go. Even with adding water. And yes, we both locked the applicator tube and properly put the rubber tip cover back on.

Don't waste your money. I asked for a refund and have not heard back until a salesperson tried to sell me more. I told him what happened. He knew of all the complaints from most users. I won't buy this crap again. It is way too expensive for 40% useable content and throw the rest in the garbage. I feel we got ripped off and threw our money away.

Bottom Line: No, I would not recommend this to a friend

Feb 4, 2019

Hi Larry. Please contact us directly for assistance with your previous order. We can be reached at 1-800-681-0366 or by email at customercare@sheerscience.com. Thank you.

---

Overall Experience:

I ordered one bottle online, I ended up with three. I tried to change and could not cancel two bottles. So I gave them to my two sisters. Not only does this product not work, my one sis had an allergic reaction. If I had sent it back, there would have been a restocking charge.

If I can keep some innocent person from spending their good earned money on this voodoo product, I will be doing my job. Shame on you.

Bottom Line: No, I would not recommend this to a friend

Jan 28, 2019

Hi Elizabeth. We are here to assist you with your application and results. If you are not completely satisfied then your order can be returned within 30 days for a refund. There are no restocking charges. Please contact us directly for further assistance. We can be reached at 1-800-681-0366 or by email at customercare@sheerscience.com. We look forward to hearing from you.

---

Product delivers, but applicator does not.

By Susan B.

,

Lousiana

,

Jan 25, 2019
Verified Reviewer

Overall Experience:

I bought three bottles of Plexaderm and was pleased with the results. Unfortunately, I used less than half of the first bottle, before it stopping pumping out. I did everything suggested to get it to operate, but no luck. I opened the second bottle, then the third, and had even worse results. I have since moved on to other similar products with better delivery systems. I wish I could recommend, but I am not willing to spend money on the new packaging to try it.

Bottom Line: No, I would not recommend this to a friend

Jan 28, 2019

Please contact us directly for assistance with your dispenser. We can be reached at 1-800-681-0366 or by email at customercare@sheerscience.com. Thank you.

---

Very disappointed user

By Stan C.

,

North Carolina

,

Jan 23, 2019
Verified Reviewer

Overall Experience:

I wish I could post a positive review. But I can't...I received my Plexaderm and right away proceeded to follow the instructions. Once applied, I waited for the results to show...and I waited...waited...waited..after 15 minutes...I got nothing! I tried again the next morning and still got no visible results. I need to know how to send this failure back for a refund!

Bottom Line: No, I would not recommend this to a friend

Jan 23, 2019

Hi Stan. The application process is most important for results. Our customer care team is here to assist you with your application and results. All official Plexaderm purchases are backed with a 30-day money back guarantee. Please contact us directly. We look forward to hearing from you.

---

Bad!

By Lakeyna B.

,

Colorado

,

Jan 16, 2019
Verified Reviewer

Overall Experience:

I am a black woman and this cream IS NOT for black people! I bought and tried the cream and it left light cream marks under my eyes! The cream took my bags away but I cannot walk around with cream marks under my eyes! I tried to wipe the cream marks away, but my bags came RIGHT back because the cream was gone! Not for dark-skinned black people!

Bottom Line: No, I would not recommend this to a friend

Jan 16, 2019

Plexaderm is designed to be effective on all skin tones and we encourage users of all diversities.

Please keep in mind, the application process is what's key to maximizing results. We always recommend starting with a very small amount. The appropriate application size, for your skin, will dry colorless. Too large of an application may result in a visual residue. This can easily be dabbed away with a damp cloth. Everyone's skin is different and you may find that you need to adjust the size of your Plexaderm application.

---

Updated review

Plexaderm

By Cindy D.

,

Colorado

,

Jan 16, 2019
Verified Reviewer

Overall Experience:

Now I see that it does not work for many people who have tried it. I would never recommend this product.

Bottom Line: No, I would not recommend this to a friend

Previous review
Dec 20, 2018

Plexaderm

I bought Plexaderm because I have these irritating bags under my eye. So I thought I'd try it. I wish I hadn't. While it did work for a few minutes, it left a residue, flaky. I used a washcloth to try to gently get it off. Then back came the bags. It dried up so much in just a couple of days. I can't use it anymore. I didn't really even use it once.

I do not recommend this product!

Jan 8, 2019

Hi Cindy. Residual flaking is from too large of an application. Dab away any excess. Avoid wiping. Please reach out to us if you need any assistance.

(

read more

read less

...)

---