ProLon
Claimed This company has claimed this profile, is getting alerted on any new customer reviews entering this page, and may engage in dialogue with its customers to address their matters.

Companies cannot pay money or provide goods in order to remove or alter customer reviews.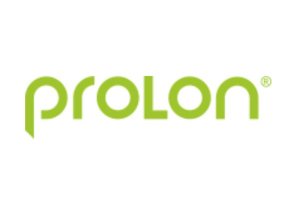 ProLon is a 5-day meal program that is intended to provide the nourishment your body needs and offer weight-loss results by tricking your body into thinking it is in a fasted state. Scientific evidence supports the claims made by this diet.
---
Not impressed

By Paola M.

,

Los Angeles, CA

,

Sep 25, 2018
Verified Reviewer

Overall Experience:

I've just finished my five-day ProLon Dietary plan.

Pros:

- Feeling lighter (lost 2 pounds).

- Food tasted much better than expected.

- No constipation (which I would've expected on such a low cal diet).

Cons:

- Lost of energy.

- Felt hungry.

- Fatigue during the day.

- Expensive.

- Not feeling a huge difference.

- Felt dizzy during the day (not in the morning though!).

If it would've been cheaper, I probably would like to try it again in three weeks to see if I would feel differently, but it's way too expensive for what it is!

Best!

Bottom Line: No, I would not recommend this to a friend

---

Not for everyone!

By Deborah B.

,

Georgia

,

Sep 18, 2018
Verified Reviewer

Overall Experience:

I did the entire 5-day ProLon diet to the letter. I lost 3 lbs. The diet is incredibly salty, which I'm guessing is needed during a fast. I will say that I did experience an energy burst on day 4 and 5, but it came at a very high price. I could not sleep at all while on the diet, the joint pain I experienced while on the diet and for days afterward was intense. I also had a horrible eczema flare up, as the diet is not derived of anti-inflammatory ingredients at all. So I as mentioned in my title, this diet might work for some, but definitely not for the masses. I would not spend money on another cycle. I'm still trying to undo the damage it created in my body.

Bottom Line: No, I would not recommend this to a friend

---

Unhealthy, not effective and expensive!

By Chris L.

,

Alabama

,

Sep 9, 2018
Verified Reviewer

Overall Experience:

This seems to be somewhat of a scam. First of all, the price of close to $300 is ridicules for five-day fast. Given the fact you get powdered soup bags for lunch and dinner as four snack bags of olives (each containing 10 olives), two fish oil pills, two vitamins, and three glyceryl liquid. Oh and then there is the high sugar high carb "L-bars" for breakfast.

I am 100% for fasting. I think fasting is fantastic and can clean.

Some of us may need help and there are multiple other resources out there that are more effective and affordable (or even try using the foods around your home).

But this product not only is it unhealthy, after the diet it recommends high carb diets that are are known to be unhealthy. Their goal is to sell you their nicely packaged product that I am sure it is marked up 300%.

Bottom Line: No, I would not recommend this to a friend

---

Great product!

By Alyssa P.

,

Florida

,

Aug 22, 2018
Verified Reviewer

Overall Experience:

I have tried many products for weight loss and this is way far beyond! They use clean ingredients and it detoxed my system in the blood level! People who are writing negative reviews because they probably didn't have health providers to guide them through!

Bottom Line: Yes, I would recommend this to a friend

---

Advertisement

---

No results on ProLon

By Melanie T.

,

New Mexico

,

Aug 4, 2018
Verified Reviewer

Overall Experience:

I have about 15 lbs to lose and have tried all there is to try. I followed the ProLon FMD to the letter for five days. Prior to starting ProLon, my fasting blood sugar was 80. After sticking with the 5-day meal plan, on day 6, my blood sugar was 88. Prior to starting ProLon my Blood Ketones read .9. After ProLon, my Ketones actually went down to .5. I did not lose an ounce, after 5 days of basically a high carb, calorie restricted diet. No inches lost either as I measured before and after the 5 day diet. I think this was really expensive for no results. As usual, the hype over this diet was not true. I feel like it was wasted money. I will not be recommending this to my patients. Nor will I invest this kind of time and money again.

Bottom Line: No, I would not recommend this to a friend

---

Doesn't work

By M C.

,

Austin, TX

,

May 30, 2018
Verified Reviewer

Overall Experience:

I just finished my first go with the 'starvation box,' and if you can believe it, I gained 2 lbs by the end of it. I normally fast once a week for religious reasons, so I wonder if intermittent fasting does not any have the same effect on someone who can tolerate a 24-hour fast. I maintained my normal (rigorous) workout routine with no issue. In conclusion, I'm frustrated that I wasted $250 and my energy on this useless plan.

Bottom Line: No, I would not recommend this to a friend

---

I am half way through.

By Tom Diamond

,

Cleveland, OH

,

Apr 18, 2018
Verified Reviewer

Overall Experience:

It is 5:00 on Wednesday afternoon. My brother gave me a box of Prolon on Sunday afternoon and didn't say anything. He just told me to do it. I was 255 and even though knew a lot about losing weight from wrestling in college, just didn't seem to be able to lose weight anymore. On top of that, at 255 I was getting all of the pre-diabetes issues and injuries that you get from being overweight.

Along comes Prolon. I am halfway through and have had no cravings and have lost 8 pounds. I cannot wait to see where this ends up because I feel like I have already won.

An additional note. You might be losing weight, but health and longevity are really the goals here. Weight loss is a very wonderful byproduct. You feel good, and you think clearly.

One of my friends has already got a new package coming.

Bottom Line: Yes, I would recommend this to a friend

---

Beware!

London, England

,

Feb 5, 2018
Verified Reviewer

Overall Experience:

I ordered one circle, as they said each circle contained 5 boxes. I believed the price was decent for a 5-month supply.

When I received the package, I thought it appeared small, but in fact, one circle has 5 boxes, one box PER DAY. I immediately asked for a refund, but ProLon refused to refund me under the pretense "I opened the seal in the box." I escalated this to PayPal but have not gotten back anything.

ProLon is a scam as they ignore consumers rights.

Bottom Line: No, I would not recommend this to a friend

---

Very positive

By Stefano Piotti

,

Port Harcourt, Nigeria

,

Feb 1, 2018
Verified Reviewer

Overall Experience:

I have completed my ProLon cycle yesterday, and it ended very well. I was already fit enough but lost 2 kgs while maintaining my lifestyle and keeping my lean mass. I will repeat it again after three months also to encourage companies to invest in anti-aging, however, I think it would be impossible to achieve the same results without the strict guidance and psychological commitment of the food in the 5 boxes.

Bottom Line: Yes, I would recommend this to a friend

---