ProLon
Claimed This company has claimed this profile, is getting alerted on any new customer reviews entering this page, and may engage in dialogue with its customers to address their matters.

Companies cannot pay money or provide goods in order to remove or alter customer reviews.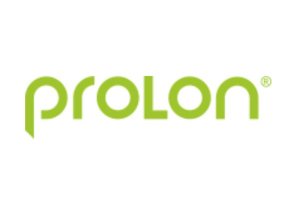 ProLon is a 5-day meal program that is intended to provide the nourishment your body needs and offer weight-loss results by tricking your body into thinking it is in a fasted state. Scientific evidence supports the claims made by this diet.
ProLon Reviews - Does This Fast Mimicking Diet Work?
What is ProLon?
Prolon claims that their plant-based, prepackaged meal program will nourish your body, promote rejuvenation, support metabolic balance, and offer weight-loss benefits.
ProLon states that through a fasting-mimicking diet (FMD), the described goals may be accomplished.
They claim that these benefits are possible by consuming the ProLon meal plan for 5 consecutive days and avoiding liquids other than water or herbal, and caffeine-free teas during this timespan. After completing the cycle, simply resume your normal diet.
According to their website, your 5-day supply of meals will allow you to avoid the pitfalls of fasting while still reaping all of the benefits. ProLon claims that their methods were put to the test in a clinical study.
In this article, we'll review the results of this study to help you determine if ProLon is a safe and effective means of losing weight and supporting overall health.
How Does ProLon Work?
ProLon's meals come in five boxes (one for each day) that consist of a variety of plant-based foods like energy bars, soups, snacks, drinks, and dietary supplements that are low in carbohydrates and proteins while containing good fatty acids.
Their foods are free of additives, preservatives, or chemicals, and provide between 770 and 1,100 daily. Per the FMD guidelines, each meal is plant-based, low protein, and low carb, with an emphasis on healthy fats.
The company tells us that your body won't recognize these calories as food, thereby helping you to maintain a fasting mode, without actually fasting. By avoiding being in a "fed state," ProLon is alleged to reduce growth factors, glucose, inflammation, and signs of aging.
ProLon recommends following the FMD once per month, for 3 consecutive months. Once you finish 3 cycles, you can use the FMP as needed when you are interested in rejuvenation.
But can these methods really offer lasting weight loss? More on this in the next section.
Is There Any Science Backing ProLon's Claims?
Fasting mimicking dieting was the brainchild of Valter Longo, who developed the program at the University of Southern California.
Though these methods are patented, the FDA did not evaluate them.
Fortunately, we do have some published results from a trial that specifically tested ProLon that may help shed some light on this topic.
The findings of this 2015 study were published in Cell Metabolism. Researches examined the effects of the FMD on yeasts, mice, and human subjects.
Testing on yeasts differed when compared to mice and humans in that the yeasts rotated between diets consisting of nutrient-rich foods or water only every 48-hours. This method of periodic starvation increased the lifespan of the yeasts, as well as their survival when exposed to hydrogen peroxide.
The method of fasting applied to mice in this study was comparable to the FMD offered by ProLon.
Mice were fed a low calorie, low protein, and low carb diet for 4 consecutive days twice a month. Mice on the FMD diet improved metabolism, cognitive function, and life expectancy. They also lost more weight, had a higher bone density, and less cancer when compared to placebo.
Humans tested in the study similarly received a low calorie, low carb, and low protein diet, though they followed this meal plan for 5 consecutive days 3-months in a row.
Those randomized to the FMD experienced greater weight loss and fat reduction, better blood sugar control, and lower inflammatory lab test scores.
These results seem to be in line with a recent randomized trial where more than 70 subjects completed three 5-day cycles of FMD. Researchers concluded that FMD was associated with better BMI, blood pressure, cholesterol levels, fasting blood sugars, and inflammatory lab results.
While the available research is promising, we are unable to conclude as to whether these effects are sustainable without long-term data.
Is ProLon Safe?
Prolon's plant-based foods are free of additives and intended to provide the nourishment your body needs while you "fast", though this doesn't mean that the program is free of risks.
The previously mentioned studies mentioned that only mild adverse effects occurred with FMD, though they did not specify what these were.
While fasting may be associated with many health benefits, it is not safe for everybody.
For example, fasting can be dangerous in diabetics and those that have challenges controlling blood sugar as it can cause unsafe drops in glucose levels. If you're on a medication that suggests consumption with food, fasting may negatively impact how it works.
Kids, pregnant women, and other metabolically challenging states like wound healing require more calories and nutrients than are available when fasting. If you have a history of an eating disorder or are considered underweight, you should avoid fasting.
For these reasons, speak with your doctor to determine if ProLon or other fasting regimens are safe for you.
The Cost
Prolon's meal boxes include 5 meals, 1 for each day, and they always ship free. You can get your ProLon directly from their website.
The purchasing options include:
Single-Order
For one-time purchases, you'll pay $249/box when you buy 1 or 2 boxes. If you opt for 3 or more, you'll pay $225/box.
Subscription
ProLon also offers a subscription service. You can set the delivery frequency at once every 1, 2, 3, 4, or 6-months and you'll always pay $225/box.
It's important to note that while ProLon does offer refunds, they only honor the return of unopened packages. Also, there is a $50 restocking fee/box, whether it was a single-order or subscription purpose.
For additional inquiries, contact support at customerservice@l-nutra.com or 888-618-1281.
What Are the Alternatives to ProLon?
Our research did not identify similar products that offer plant-based, prepackaged FMD foods. For the time being, it seems as though ProLon has cornered the market in this regard.
We were able to dig up several websites providing guides to help you "mimic" the FMD offered through ProLon's prepackaged foods.
These entities essentially build their grocery list around the guidelines used in the previously mentioned research study.
Per the human trial portion of the study, the fasting-mimicking diet includes 5 consecutive days each month in which you adopt the following:
General Guidelines
The diet is plant-based, low protein, and low carb.
Obtain 30-50% of the RDA for vitamins, minerals, and fats
Carbs should primarily be complex (no sugary, processed foods).
Get healthy fats from sources like coconut oil, olive oil, nuts, etc.
Day 1
Limit sugar intake to <30g.
Your caloric intake should range from 4.5-7 kcal/lb of body weight (10% protein, 56% fat, 34% carbs)
Days 2-5
Limit sugar intake to <20g.
Your caloric intake should range from 3-5 kcal/lb of body weight (9% protein, 44% fat, 47% carbs)
Considering the cost of purchasing just 5 meals from ProLon, trying your luck at the local grocer is an easy way to spend just pennies on the dollar. Thus, this represents a much more cost-effective option.
The Bottom Line
ProLon tricks your body into believing it is in a fasted state by providing low calorie, nutrient-dense meals. Their methods have been successfully put to the test in a clinical study that delivered results comparable to those in other studies.
These studies demonstrated only short-term success, however. Long-term research is currently lacking. Thus data describing the sustainability of the benefits associated with FMD are still needed.
Though ProLon may be effective, it is quite expensive. You may be able to save a considerable portion of what you would pay for their products by following the FMP guidelines and shopping at your local grocer.
Fasting is not for everyone, however. Speak with your healthcare provider about ProLon to determine if fasting is right for you.
---
Too expensive and unwanted side effects

By Janet A.

,

Philadelphia, PA

,

Oct 28, 2019
Verified Reviewer

Overall Experience:

In addition to not being terribly effective or causing any weight loss, thus duet gave me aches and pains and heart palpitations. The piece of $250 is also absurdly expensive for the bars, soup mixes, and tea. I noticed a distinct worsening of my health during this program, and no weight loss. Ditto for my boyfriend who also tried it.

Bottom Line: No, I would not recommend this to a friend

---

What I need

By Dyanne M.

,

Raleigh, NC

,

Sep 9, 2019
Verified Reviewer

Overall Experience:

This is my third time using the ProLon plan. I need the discipline of having everything in daily boxes. I enjoyed the food - always wished there was more, but, this third time I am realizing that I don't even want to eat everything that is in the box each day. It's a combination of not being hungry and not caring about it - quite amazing for me. Each time I lost about 5 pounds and kept 2 or 3 off. It has helped me to be more aware of what, when and how I eat. I wish it wasn't so expensive!

Bottom Line: Yes, I would recommend this to a friend

---

Overall Experience:

I really like the approach (I'm on day 4) but there are things I don't like about the program.

First, I am a large guy with a physical job and this is a one-size-fits-all program. My girlfriend (also on the diet) weighs 80 pounds less and has the same meal plan. I was literally out in the heat with a chainsaw while she worked in an office.

Secondly, the bars provided seem too sweet to my tastes. I generally don't eat such things. The challenges of being hungry might be easier with meals comprised of real food.

Lastly, the price is ridiculous. I wish he just put out a second book (in addition to the Longevity Diet) for the FMD with real food options. I will put together my own program next time.

Bottom Line: Yes, I would recommend this to a friend

---

Physician

By Tara D.

,

Wisconsin

,

May 30, 2019
Verified Reviewer

Overall Experience:

I routinely recommend various forms of fasting to my patients for the many health benefits. I manage patients with high risk for heart disease and diabetes. The concept is right, the price and product are extremely overpriced. I cannot honorably recommend my patients spend this money. I would rather they spend it on advanced lab tests to better understand their disease process. If this was priced <$100 it may be worth trying for patients but even then would be expensive for what you are getting, at almost $300 I will never recommend it. I will also never spend the money again myself. My husband and I and a few patients tried it and results were unimpressive. I did labs before and after and no significant changes in any of us that would justify the cost. They do a good job marketing and it is good they are educating on the benefits of fasting.

Bottom Line: No, I would not recommend this to a friend

---

Advertisement

---

The plan that I needed

By Rocky K.

,

Apr 25, 2019
Verified Reviewer

Overall Experience:

I had been struggling with losing my stubborn visceral fat for some time. I'm active and eat relatively healthy foods, but I somehow couldn't get rid of these last few inches from my stomach.

I found out ProLon from a friend of mine who said she had success with it. She did the meal plan for about three months and she's at her goal weight now. She told me that she even feels healthier, more productive, happier, and just generally better.

So I too have used ProLon now once a month for two months and I'm happy to report that I'm doing very well with it. Not only have I trimmed down the hard-to-lose fat, but I also just feel better overall. I can tell that my mood and energy level have increased, and even on my non-fasting days, I feel fuller on less food. The fasting mimicking diet has really changed my life and I'm so grateful for what it has done for me.

I highly recommend this for anyone who's struggling with a diet and needs some discipline and guidance to achieve their goals. I, too, was wary about the idea of a prolonged fast, but the ProLon team and community have provided so much support through this.

Thank you again, and I can't wait for my next month's kit!

Bottom Line: Yes, I would recommend this to a friend

---

This is not for weight loss

By Jennifer K.

,

Bexar, TX

,

Apr 10, 2019
Verified Reviewer

Overall Experience:

ProLon was easy to do for me. I knew going in this is not for weight loss. This is to put your body into autophagy in order to stimulate growth factors. The name ProLon is prolonging your life. You may lose weight, but I wouldn't say do it only for that. You should do this if you have inflammation for sure and it is ideal to do a series of three. The diet is mimicked from blue zones.

Bottom Line: Yes, I would recommend this to a friend

---

Not impressed

By Daniela A.

,

New York, NY

,

Feb 19, 2019
Verified Reviewer

Overall Experience:

Sustainable and easy to do, but no health benefits noticed. Felt lighter on day 4-5, slept well, but did not experience an increase in energy or mental sharpness.

Pros: Saves you time to count calories and makes life easier for 5 days.

Cons: Not sure if there are any health benefits, any other fasting or simply 5 days of veggies and gluten-free, dairy-free, sugar-free will do it.

You are eating processed foods like bars and artificial powder soups, instead of having fresh and raw crunchy veggies.

Would not repeat.

Bottom Line: No, I would not recommend this to a friend

---

Not worth the money

By Jane C.

,

Rochester, NY

,

Jan 26, 2019
Verified Reviewer

Overall Experience:

I just finished and it didn't really live up to my expectations. I look thinner and lost a couple of pounds, but of course, that's going to happen when you restrict calories and don't eat sugar for five days. The food was OK...bars are bars, dinner soups were decent, lunch soups eh.

On days 4 and 5 ProLon says most people feel less hungry, an energy surge and increase and mental clarity...I did not experience this, and in fact felt extra hungry and tired on day 5 and could not focus on anything!

On top of that, customer service told me originally that I could get a replacement for the tomato soup if I wrote it in the order notes (which I did). The box came with three tomato soup packages. I emailed customer service and they said they would overnight them. However, that was three days ago and they're still not here.

I didn't get blood work or anything to measure results other than how I look and feel, and this is also being written right after completing the diet, so I don't have an opinion on any lasting effects yet. But after looking more into the allowed substitutions and calorie and nutrient breakdowns, I think you could recreate this yourself without wasting the money and have better food.

Bottom Line: No, I would not recommend this to a friend

---

Rip off

By Sabina J.

,

New York City, NY

,

Jan 20, 2019
Verified Reviewer

Overall Experience:

One of the reasons the weight loss business doesn't advocate fasting is because they can't make more money on people eating less. It seems like ProLon has found a way to hack that "problem." Fast-mimicking boxes contain food-mimicking packets. I have real veg with olive oil instead. ProLon calorie intake is 1100 day 1 and 800 days 2-5. With that knowledge and for next to nothing, you can mimic the mimicking diet.

Bottom Line: No, I would not recommend this to a friend

---

Silly

By Peter J.

,

Boston, MA

,

Nov 20, 2018
Verified Reviewer

Overall Experience:

If you enjoy feeling ravenous and dull-witted, this diet is for you.

Seriously, it was a dreadful week that ended on Day 6, when I ate everything in sight and regained whatever pounds I'd lost in a few days.

Basically, you pay $250 for a half dozen packages of dried soup mix, some chewy bars, and herb tea.

Overall, a perfectly ludicrous waste of time and money.

Bottom Line: No, I would not recommend this to a friend

---

Not worth it for a variety of reasons!

By Kae T.

,

Signal Mountain, TN

,

Oct 3, 2018
Verified Reviewer

Overall Experience:

I am in my late 60's, very healthy, wanted to try this to see if it would reset my metabolism. I've fasted for 40 years, so used to it in all forms.

The actual fast was easy; however, there are a few things that you should be aware of.

First, it is extremely expensive, and in my opinion, definitely not worth what you get in any way, shape or form.

Second, I started without any physical problems; healthy in mind and body. On day two I started getting joint aches and pains, by day four I felt like I had arthritis throughout my body, and by day five I got heart palpitations!

Loads of support BEFORE and absolutely nothing afterwards from them.

I'm a retired naturopath, so immediately loaded up on nutrients and some herbs. It took me three days to get back to no problems, but the experience left me very upset as I highly value my health.

Be aware. Check other reviews as you will only see good ones on their site! I would recommend going on Amazon and checking out (by their reviews) some of the excellent fasting books out there instead of wasting your time, money and health on this!

Bottom Line: No, I would not recommend this to a friend

---