Protandim Reviews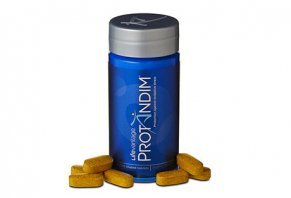 Protandim is a nutritional supplement that is claimed to be a Nrf2 synergizer that can reduce oxidative stress and avoid the harmful effects of free radicals.
About Protandim
Created by LifeVantage, Protandim is a "patented, science-based, research-backed" Nrf2 synergizer supplement that claims to activate genes that reduce oxidative stress and help your body regulate at peak efficiency. In fact, by slowing the ill effects of oxidative stress, Protandim claims to be "the most important dietary supplement of our time."
If you've spent much time browsing nutritional supplements, you already understand that the industry is full of big promises, many of which aren't always backed up by sufficient clinical evidence. With this in mind, let's take a detailed look at Protandim and whether or not this supplement sets itself apart from the pack.
How Does Protandim Claim to Work?
At its most basic, Protandim is claimed to utilize Nrf2, a protein messenger contained in every cell of your body that binds itself to DNA and instructs cells to "up-regulate survival genes," in order to fight against free radicals and help your body function at an optimal level. In more specific terms, this means that Protandim claims to combat oxidative stress through Nrf2 activation.
When compared to other antioxidant supplements, Protandim is claimed to signal your body to boost production of antioxidant enzymes, instead of just adding these antioxidants to your body, while also activating hundreds of "survival genes" that reduce the effects of stress on your body. As such, Protandim is claimed to be the first potent, commercially available Nrf2 activator.
In order to back up their claims, Protandim is claimed to have been clinically proven to produce a 300% increase in glutathione, a key antioxidant and anti-aging factor, which was published in the "Free Radical Biology and Medicine" journal. We'll talk more about this in the final section.
However for now, Protandim claims to use only natural plant ingredients that have been clinically proven to reduce oxidative stress by 40% in 30 days, including:
Milk Thistle Extract 225mg
Bacopa Extract 150mg
Ashwagandha 150mg
Turmeric Extract 75mg
Green Tea Extract 75mg
Despite these benefits, Protandim is claimed to be mostly side effect-free, although some users have reported gastrointestinal disturbances (i.e., stomach ache, diarrhea, vomiting) or sometimes as a headache or rash on the hands or feet. If this occurs to you, the manufacturer recommends immediately discontinuing use.
Protandim Pricing & Refund Policy
Protandim is only available through LifeVantage and is priced at $50 ($40 for Preferred Customers, which is free to sign up for). Once you sign up as a Preferred Customer, you'll continue receiving a regular supply of Protandim and your credit card on file will be charged accordingly. If you' d like to avoid this, Protandim can also be purchased through Amazon.com.
If purchased through the manufacturer, Protandim comes with a 30-day refund policy, less S&H charges. In order to cancel your Preferred Customer membership or to request a refund, you'll need to contact LifeVantage customer service at 866-460-7241.
Can Protandim Really Help Prevent Free Radical Damage?
When it comes down to it, can you reasonably expect the ingredients in Protandim to prevent oxidative stress or to provide you with any other kinds of health benefits? Perhaps, but keep the following in mind:
Clinical Proof
With LifeVantage's claim that their "commitment to scientific validation sets [them] apart from other natural supplement companies," let's take a look at whether or not this is actually the case.
First, among nutritional supplements manufacturers, Protandim does seem to have more clinical evidence for its claims. However, it's important to put this evidence in context. While we're definitely not physicians here at HighYa, it appears that much of the clinical evidence referenced on the Protandim website might be a bit overblown.
For example, this published study is related to early stage pathology of vein-graft disease, this one is related to mice suffering from Muscular Dystrophy, and this one references pulmonary arterial hypertension. In other words, if Protandim works at all, most of its clinical studies have been performed on mice and in vitro, and only in reference to very specific conditions.
In addition, there is some concern surrounding Dr. Joe McCord's actual involvement in the development of Protandim, which you can find our more about here.
Finally, as we mentioned in our LifeVantage review, ConsumerLab.com notes, "Protandim may have antioxidant activity, but there is little evidence that it provides any therapeutic benefit in humans." For an extremely in-depth review about Protandim's clinical claims, SupplementGeek.com comes highly recommended.
Protandim Ingredients
Let's take a look at what WebMD has to say about each of the ingredients contained in Protandim:
Milk Thistle has been shown to be possibly effective for seasonal allergies and heartburn, but there is insufficient evidence showing that it's effective for any other symptoms.
Bacopa Extract is often found in memory supplements, although WebMD claims that it might carry "a higher risk of drug interactions" and should be avoided "until further study is conducted."
Ashwagandha does have "some early evidence that [it] affects the immune system and helps reduce swelling. However, the practical benefits and risks for people aren't clear yet."
Turmeric Extract may be possibly effective for stomach upset and osteoarthritis, but does not have sufficient evidence for any other conditions.
Of all Protandim's ingredients, green tea extract's catechins have the most clinical evidence related to health. However, WebMD states, "no one food will protect you from disease. Your health is wrapped up in your lifestyle and your genes, so even if you drink green tea all day long, you also need to take care of yourself in other ways, like not smoking, being active, and eating a healthy diet."
Customer Feedback
Clinical evidence notwithstanding, Protandim appears to have a mostly positive online reputation, although some of the most common complaints appear to revolve around failure to work (as advertised or at all), high price, nausea/upset stomach/diarrhea, skin reactions (redness, welts, etc.), and bad taste.
Bottom line:
There is very little clinical evidence suggesting that the natural ingredients contained in Protandim can reduce oxidative stress, provide your body with any other types of benefits, or that it's ""the most important dietary supplement of our time." However, if you feel like rolling the dice on Protandim, be sure to consult with your physician beforehand.
The product is the TRUTH!

By Mya N.

,

Douglasville, GA

,

May 31, 2018
Verified Reviewer

I have been taking Protandim for three days now. I have never felt this good in my life. I take natural herbs, and have been for a while. So I'm familiar with each herb does. I have taken each herb in Protandim, either through a pill or tea formula. My experience has been amazing. I felt a difference just a few hours after taking the pill. I have been sleeping like a baby since day one, and I don't wake up feeling sluggish. I'm actually full of energy and motivated. My brain is typically foggy and always rambling, thinking about the 100s of things I have to do, but since I took this pill, no foggy brain...my mind is quiet all the time. It's crazy! No one can tell you exactly what it feels like, it's something you have to experience for yourself. I will forever take this pill. I can only imagine what it is doing on the inside.

Bottom Line: Yes, I would recommend this to a friend

---

Protandim works for me

It seems to work for me. I have been taking it for years now. My cholesterol and glucose numbers are down, and I feel much more strength than before. I would give it 5 stars if it would not be for the fact that it is expensive.

Bottom Line: Yes, I would recommend this to a friend

---

Advertisement

---

It will perk you up, and that's about it.

I think that, as many other direct marketing products, this one too is overpriced and overrated.

It contains green tea and turmeric, which are natural antioxidants. You could make your own organic green tea at home and enjoy it for very little money.

Turmeric is a close family of ginger root, which is said to boost immunity. Both green tea and turmeric will give you extra energy, but turmeric will help at a circulatory level. It does not have caffeine.

Milk Thistle is said to help liver and pancreatic functions, helping to stabilize blood sugar, and detox the body. This is great, but there are many supplements out there to choose from.

If you decide to take Protandim, do it in the morning. It gave me insomnia. It also gave my co-worker a heck of a bad mood and aggressiveness, probably because she isn't used to stimulants.

I'd say: no.

Bottom Line: No, I would not recommend this to a friend

---

A Complete Scam

By Bobbi Barrett

,

San Carlos

,

Jun 24, 2015

I took Protandim for 3 days and broke out in a terrible rash all over my body. It lasted 2 weeks and I had to take steroids to get rid of it. The worst experience of my life. I had an allergy to Rose Thistle that I wasn't aware of so we need to know what the ingredients are before taking something like this. I do take part of the blame, but the people at Protandim had no sympathy whatsoever. They said they had never heard of a reaction like this, although it is listed in their side effects.

Don't take this.

Bottom Line: No, I would not recommend this to a friend

---

Advertisement

---