LifeVantage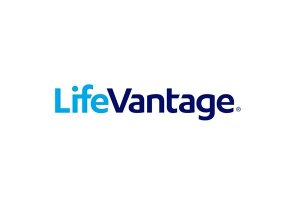 Summary
LifeVantage is a multi-level marketing company that claims to offer products that will help your body operate as efficiently as possible for better health and longer life.
Pros
Customer reviews indicate the products work as described
Opportunities to get involved with the company's business plan
Transparent ingredient lists
Cons
Clinical studies aren't conclusive about benefits
A small proportion of distributors make a profit
All distributors are required to purchase products monthly to remain eligible for commission
LifeVantage Review: What You Should Know
LifeVantage is a Utah-based supplement company that sells products it claims will help you live a longer, healthier life.
Entrepreneur Darren Jenson founded the brand in 2003, and it shifted from traditional retail to a network marketing system in 2009. Today, the company's products claim to give you nutrients that affect gene expression. This will purportedly optimize their performance so that our bodies can maintain themselves at their healthiest level.
LifeVantage claims that essential plant extracts within its products work together to tell your body to produce antioxidants that slow down the aging process. The goal is to "reawaken" your genes to do what it takes to regulate your body for better health overall.
But will they work as described, and should you consider selling them yourself? Learn from our analysis here.
Looking at LifeVantage Popular Products
Here's a quick summary of some of the popular package deals available from LifeVantage:
Protandim Tri-Synergizer: This three-pack includes a 30-day supply of Nrf2, NrF1, and NAD Synergizers to help your body detoxify, support its natural abilities to repair itself, improve energy efficiency, and boost mental focus, among other benefits ($154 or $127.99 monthly).
Ultimate Stack: This kit includes a thirty-day supply of six products designed to optimize your gut health so that you get the maximum nutrient content from your food: Protandim Nrf2, NAD and NF Synergizers, Omega+, ProBio, and PhysIQ ($286.99 or $239.99 monthly).
TrueScience Hair Care System: You'll receive a month's worth of TrueScience shampoo, conditioner, and scalp serum ($120.99 or $100.99 monthly).
PhysIQ System: This three-piece kid included whey protein, a prebiotic powder, and the PhysIQ Fat Burn proprietary blend of citrus and green coffee seed extract to rev up your metabolism ($168.99 or $140.99 monthly).
Petandim for Dogs: This daily supplement claims to help dogs fight oxidative stress in order to have healthier joints and a shiny coat ($30.99 or $25.99 monthly).
All distributors also qualify for the monthly price for every order, regardless of whether they sign up for auto-ship.
Shipping is free for all subscribers and distributors, or any orders over $100. You can return any unopened products and marketing materials to the company within 30 days of purchase for a full refund. Further questions should be directed to support@lifevantage.com or (866) 460-7241.
Clinical Evidence for LifeVantage Products
LifeVantage makes bold claims about its products. Will they work as described? Multiple studies look closer at some of the brand's products. Here are the results from a few of them.
A 2015 study sponsored by the University of Louisville involved 40 participants. It looked to see if taking Protandim had an effect on oxidative damage and helped athletes recover faster from exercise and improve their performance. The study found that those who took the supplement slightly improved their 5k running times compared to a placebo group that experienced no improvement.
Another study from 2016 looked at the effect Protandim had on athletic performance, but it found that the supplement didn't succeed in improving 5k times, raise antioxidant levels, or affect the quality of life for participants compared to taking a placebo.
Finally, a 2006 study found that Protandim led to a 40% decrease in TBARS (thiobarbituric acid-reacting substances) that are considered a cause of antioxidant damage. However, this study only looked at rodents and didn't replicate the results with human populations.
Overall, these studies don't offer robust evidence that Protandim will work. One study saw only slight improvements for athletes, another found no difference compared to a placebo, and the study most focused on anti-aging benefits didn't even involve people.
More evidence is clearly needed to determine whether these products will work as described—and if they are worth the monthly cost.
What's It Like to Sell for LifeVantage?
Signing up to be a LifeVantage distributor allows you to make a commission off anything you can sell, and you'll also receive a 20% discount on all products.
To get started as a LifeVenture distributor, you'll first need to sign up by indicating who your distributor is (you'll get one assigned to you when you make your first purchase). Next, you'll fill out an application expressing your interest.
You're then required to purchase a Start Kit for $50, plus applicable shipping and taxes. This kit includes product samples, opportunity DVDs, a company decal, and marketing materials to help you introduce others to the product line.
To maintain active status and earn commissions, you'll need to have a minimum of 100 PV (personal volume) each month. Each product on the site has a listed PV level. For instance, the Protandim Dual Synergizer is worth 80 PV, while the TrueScience Invigorating Shampoo is worth 27.
At least 40 PV must come from personal purchases, and the rest can come from the customers within your network.
According to the LifeVantage Compensation Plan, there are seven main ways that you can earn money.
Smart Start Bonus: You'll earn a commission from any products sold to your personally-enrolled customers (paid out weekly).

Launch Bonus: This is money you make when new customers or distributors join your network (paid weekly).

Unilevel Commissions: Commissions earned from recurring sales within your network (paid monthly).

Generational Matching Bonus: Earn a percentage of your personally-enrolled Distributor's Unilevel commissions (paid monthly).

Elite Bonus Pool: All Distributors who quality for Elite Rank may be paid out of the Elite Bonus Pool, which includes 4% of the company's total global commissionable sales.

Achievement Bonus: Those who achieve the ranks of Master Pro 10, Executive Pro 10, or Presidential Master Pro 10 will receive a one-time bonus of $100,000–$500,000 (paid over 12–24 months).

Business Centers: Those who reach Premier PRO 5 can apply for an additional Business Center, which adds an extra level of commission on purchases.
As with most multi-level marketing schemes, many of the ways that you earn money from LifeVantage is by encouraging others to join your network and start selling. It's a lot more profitable to have a network of other sellers working under you than to sell to customers directly.
The specifics for each part of the compensation plan, including the minimal requirements necessary to qualify, can be found in the company's official commission plan guidelines.
Is LifeVantage Legit?
A $500,000 bonus sounds impressive, but how much can you realistically expect to earn from LifeVantage? The company's 2019 annual earnings disclosure sheds some insight.
This report shows that 67.5% of all sellers are at the Distributor tier, or the lowest level available for LifeVenture. Of those who are making money, the average gross monthly commission is just $7. More than 98.5% of all sellers are at the Premier Pro 4 level or below, and their average monthly earnings max out at $1,496.
In other words, less than 1.5% of all LifeVantage sellers are making more than $1,500 per month, and that's before you factor in any business expenses or personal product purchases. Remember, you need to have at least 100PV per month to maintain distributor status, and all distributors need to make their own monthly purchases.
Some people are coming away with real cash for their time, though, as approximately 0.25% of LifeVenture sellers qualify for levels from Elite Pro 7 to Executive Master Pro 10, where they make on average between $13,402–$132,098 per month they maintain that level. Note that it takes an average of 89 months to reach the Executive status – or around 7.5 years.
These numbers make it clear that LifeVantage's profits are skewed sharply towards the top. A tiny minority are making millions each year, while more than 2/3 of all sellers average less than $100 before expenses within the same timeframe.
LifeVantage was involved in a nationwide class-action lawsuit in 2018 that alleged the company was operating a pyramid scheme and peddling products with minimal health and nutritional benefits. The case further claims that 94% of LifeVantage distributors lose money and that it makes its money selling "false dreams of wealth" to its supporters.
At publication, this case was still ongoing.
Key Takeaways:
LifeVantage is legit, as it offers a viable way to earn money with clear guidelines on how you can do so. But as with many multi-level marketing companies, this company isn't a get-rich-quick ticket. If you sign up, keep your expectations realistic.
Analysis of Customer Reviews
Almost thirty HighYa readers have left reviews for LifeVantage, both from the buying and selling perspective. These average four stars. There are also 40 reviews from LifeVantage employees (though not distributors) on Glassdoor, averaging 3.5 stars. Here's a summary of the biggest takeaways.
Compliments:
Long-term users experienced positive results.
Many were able to add foods back to their diet they previously avoided due to flareups
Led to improvements for those with chronic pain or auto-immune disorders
Complaints:
Some thought their hair and skin issues worsened after using the products
Too expensive for the benefits
Unsatisfactory customer service experiences
Notably, we couldn't track down many reviews from LifeVantage sellers that expressed a negative opinion about the company or its income potential. Most reviews from distributors focused primarily on how much they loved the products and thought they worked.
The Bottom Line: Is It Worth Selling for LifeVantage?
LifeVantage makes bold claims that its products will make you healthier, help you live longer, and even make you rich in the process. Unfortunately, the evidence is limited that it will succeed in all three categories.
Not only does LifeVantage follow the pattern of most MLMs by financially rewarding only a tiny minority, but the clinical studies for the supplement's effectiveness should inspire tepid enthusiasm at best.
Our view is that it only makes sense to sign up to be a LifeVantage distributor if you love these products and plan to purchase a monthly supply for the foreseeable future. You'll save 20% per order and might bring in a little extra cash if you can sell some to those around you as well.
Anyone with loftier dreams of making money from selling LifeVantage is likely to be disappointed unless they are willing to put in the hard work necessary to beat the odds and join the 1% of company success stories.
Customer Reviews
Posted on Aug 11, 2022
New collagen product
I followed the instructions, I shook the little bottle very well. I didn't know was like soda. I missed half of the bottle when opened it. I'm not sure if it is like mineral water or if it is fermented. Obviously don't want to use the rest of the box, causing me money loss.
Length of Use: 2+ years
Bottom Line: No, I would not recommend this to a friend
Pros and Cons
No "pros" were specified in this review
New collagen product
Have to buy $130 per month to get compensated
Not too well in contact education
Posted on Sep 14, 2021
The lifeline I've been searching for!
I have Hidradenitis Suppurativa, a debilitating auto-immune disorder with very little press and almost 0 treatments. Most doctors haven't heard of it and 99% of the nurses that have attended to me over the years have said I'm the only one they have ever met. Long story short, it's incredibly painful when active and leaves wounds that don't heal for years. What heals is horribly scarred. It affects everything about life from self-confidence to intimacy to the clothing you wear.
Over the years I have tried everything – meds, acupuncture, tinctures, and every other heath thing out there with 0 results.
HS episodes are tripped by many things, certain food items being one. Within an hour of ingesting something I will know if it's irritating my skin and the inner crawling will begin.
We were told about this product by a trusted family friend, so we ordered it and gave it a try. Within 2 hours I noticed that some of the worst crawling under my skin had stopped. I found it exciting, that alone would have made the product worth it as the crawling sensations would wake me up at night. So I faithfully kept taking it.
I'm now only a month and a half into using the NRF 1&2, and my quality of life has improved so dramatically that it brings me to tears. I don't feel crawling anywhere on my body, the smell of the wounds has stopped entirely, and I am healing in areas that have been open for years. Nothing new has come up.
I didn't tell my nurses I was taking anything and all of them asked me what was going on, they noticed the changes right away.
I'm only angry that I didn't know about this earlier. This product would have changed my entire life if I had heard about it in my teenage years. If you think you have HS or know someone that does, I beg you to tell them about this. Nothing has come close to helping me the way this has. I feel amazing, my overall health has improved as well.
I will say this though – you must drink A LOT of water or you will get headaches, that much I noticed, and it's been a great motivator for keeping on top of my water intake. I'm extremely happy with this product and would recommend it to anyone looking for an alternative to pharmaceuticals.
Thank you LifeVantage! You have literally changed my life for the better. It's worth every single penny we pay.
Length of Use: Less than 3 months
Bottom Line: Yes, I would recommend this to a friend
Pros and Cons
The product works
I didn't have a pushy sales person
Good price point
No "cons" were specified in this review
Posted on Jan 26, 2021
So far really happy
So I recently got into using LifeVantage. I got it for their natural energy drink. Within 12 hours I was no longer tired, still could sleep at night, no brain fog, and was so much more pleasant. This led me to the ABC primetime report they did, you can see it on YouTube. From there I jumped in and got different products to try. Within three washes my hair was awesome and it's been nasty because of Covid and no haircuts forever. Was shiny and now after a few months, it was so much longer. Plus I have a super itchy scalp and I can now wear black again and not be afraid of dandruff. I feel overall so good with the cell activators too. I am very happy and for how I feel, it is worth it way more than the cost of depleted health down the line for me. It's only been 4 months and I feel amazing. My partner did feel worse at first with his detox, but I expected it. After a few weeks, he is good to go.
As far as the business side...I guess I'll find out. So far so good. I am finding it to be a great product, a great company that gives back, and so far all I have experienced is an amazing heart to the company. So much support. I'd be telling people about the product anyway, I might as well try to get something for it. I mean, I don't get free movies for sending someone to see a movie or free meal for recommending a restaurant. Here, I do. So, why not. Win-win for me so far.
Length of Use: 3–6 months
Bottom Line: Yes, I would recommend this to a friend
Pros and Cons
Supportive, helpful, always available
They give back to social programs
The products work
I'd like their packaging to be more earth-friendly
Posted on Jan 5, 2021
Obviously you have not done your due diligence
LifeVantage is the greatest company with amazing products that are medically and scientifically proven to work and I am a testimony of that.
Length of Use: 1–2 years
Bottom Line: Yes, I would recommend this to a friend
Pros and Cons
The company is great
No "cons" were specified in this review
Posted on Jun 17, 2020
Paying more as a distributor than a customer?!
My husband and I have been a distributor for LifeVantage for close to 9 years. Just recently they raised their prices by 30% and didn't let us know.
When we buy for our clinic we buy in bulk of 10.
They charged us $55 per Protandim bottle, but their website says you can buy it at $49.99 as a customer. When I called and asked how is this possible they said you only get a discount if you buy the bundle deal. Since when? When did they change that and forgot to tell us?
I never ever came across such a bad business that takes advantage of their own distributor, how dare are you?
I'll make sure to report them to BBB right now and let all of our patients know who signed up under us not to carry this product...
Length of Use: 2+ years
Bottom Line: No, I would not recommend this to a friend
Pros and Cons
Product
Raising their price by 30% overnight
Charging us more as distributors than a customer would pay
Arrogant customer service, very unprofessional
Posted on Dec 18, 2019
TrueScience Products
I have been using LifeVantage products for near 3 years and also as a Distributor, I feel it is great! I have recommended to my co-workers around me. I have seen results from them and they thanked me for that.
Bottom Line: Yes, I would recommend this to a friend
Posted on Nov 20, 2019
Does not work! Have to give a reason why I want to cancel?
This tablet does not work on either me or my sister nor my 2 dogs. My dog's arthritis has not improved at all and one of my dog's liver enzymes is way up there as it has always been as well as having Cushing's disease.
This is our sixth month into Protandim and I am still forking out hundreds of dollars to keep my dogs health under control.
The hair product is useless apart from drying the hair profusely and making the fibers larger, but definitely no new regrowth.
The face products have made my skin worse, it's redder and more inflamed and literally parched like dried sandpaper and peels daily. It has never been inflamed or reacted like this until I started this product. I have Rosacea.
My sister has now got a body full of psoriasis and dermatitis scars and sores that she has never had before. She has only ever had a patch under her knee and a couple of patches here and there and now she looks like a burn victim. It's all over her body now. It's horrific.
We have tried this product that we were brainwashed into thinking would make us happy and healthy individuals, but in fact, it has done nothing except worsen our conditions. My sinuses, osteoarthritis, rosacea, and depression have worsened, and these days to the extent that I do not even wish to get out of bed.
So here is me now begging to stop this automated shipment but they require a reason?!
I have not received acknowledgment of this request yet, nor an outcome.
This is what I've written to LifeVantage!
Please discontinue our orders immediately. I'm appalled that you require a reason for our decision to cancel, before you allow us to cancel, we shouldn't have to give a reason, it's our choice and our money going down the drain, and we feel the need to have further investigations into this product.
Thank you.
Bottom Line: No, I would not recommend this to a friend
Posted on Sep 11, 2019
My experience and rebuttals
I started taking LifeVantage products for a really bad rash on my face, and it was healed 65 days later. The rash has not come back, even though I have eaten some things that previously aggravated it, like wheat. In addition, my teens have gone from cranky to pleasant taking these products in just a week or two.
I wanted to answer some negative reviews. The only way to get an autoship is to create an account and sign up for one. It is super easy to log in and change the date of your autoship or to cancel it. I have changed my autoship several times.
For Lori who was tired and had headaches with the products, that is called a Herxheimer reaction, which means your body is detoxing. I like to think the bad stuff makes a stink on it's way out. The best remedy for this is to drink more water and get a pill splitter and take a half pill.
Also, there was a review from a physician in June 2015 about problems with "dishonest management" in his dealings with the company spanning several years. Well, a new CEO, Darren Jensen, started with the company in May 2015, and he has hired a bunch of new executives, so whoever he was complaining about is likely now gone.
As far as criticism about research, there are 26 published studies from independent sources. Go to pubmed.gov and search "Protandim."
Bottom Line: Yes, I would recommend this to a friend
Posted on Aug 26, 2019
It appears to work
I want to preface this review with the fact that I am not a distributor nor do I intend to become one because I am not good at multi marketing. I bought this product and started taking it on the recommendation of my brother. I have lupus and he thought it could help with my energy levels. I started having my husband take it by just adding it to his daily vitamin pack that I give him. So, his is really an unbiased change. It took about three months or 4 months but then he started saying I feel better, have more energy. I started noticing he was doing his daily things again that he used to love to do before he got sick. For him, I have seen an amazing increase in energy and a decrease in daily pain levels. Can I attribute this to the product, not scientifically, but for us, we will keep taking it.
Bottom Line: Yes, I would recommend this to a friend
Posted on Aug 19, 2019
Why I use Protandim
My family members are using Protandim, being 3 of my sisters. One has a husband with Huntingdon's disease...his clinical testing showed his lung capacity had increased by 40 percent, his speech had improved and he was able to do board games again within a very short time of taking it.
Another sister who is 72 was scheduled for 2 knee replacements and suffering a great amount of pain became pain-free after using Protandim.
My other sister who is 70 years old only started 4 days ago. She was suffering from dizziness and pain in her head, wasn't sleeping properly and suffering from fatigue and would often cut short our conversation because she was too tired. Within 3 days she is brighter, no pain, no dizziness. I'm hearing my sister bright and alert like she used to be.
I started a week ago and my left foot that I used to limp with in pain is improving so much so I'm not limping.
I know it's a brilliant product and became excited after 2 minutes of watching the video because I knew intuitively this is an amazing life-changing product.
Bottom Line: Yes, I would recommend this to a friend
Posted on Jul 11, 2019
Bad stuff
I took NRF2 for 3 days and just kept getting more and more tired, with this horrible headache. Couldn't figure it out until I took my blood pressure - 166/92. I never have high blood pressure. I never actually read the ingredients because my friend kept saying how wonderful it is.
Then I realized that it had maltodextrin in it (another form of MSG) and all these obscure inactive ingredients!
I tried to send it back and get my money back, but, apparently they don't stand behind the idea of "Love the Product or Full Refund".
Bottom Line: No, I would not recommend this to a friend
Our Promise to You
In order to safeguard you and ensure helpfulness and relevance, our compliance team manually assess every customer review before it goes live.
We have a zero-tolerance policy for fake reviews, and companies cannot control or alter any reviews at any time.