Splash Wines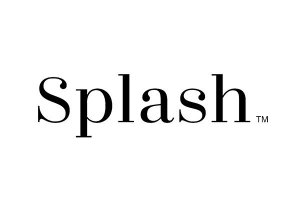 Summary
Splash Wines provides excellent prices for individual bottle purchases as well as six and 15-bottle subscriptions, all while never charging members more than a 15% markup on the wines they buy.
Splash Wines Review: Is It Worth It?
Splash Wines is a family-owned online wine marketplace where you can buy wines by the case (15 bottles) or sign up for a membership subscription through which you get six- or nine-bottle shipments for between $59 and $89.
The site is unique in that they offer more bottles of wine per shipment than other subscription services, making them, at least at the outset, seem like the best value among subscription wine companies.
In fact, they say that the prices they charge for subscription wines are never more than 15 percent above what they bought the wine for.
"We are a membership based company because we have a pricing promise that we rigidly abide be—we charge just a maximum of 15% above our own cost, the best everyday value in the industry by far," their site says. "Our members are in control. You decide when you want to order wine, what wine you want, and how much you want to pay."
In this review, we'll explain to you how Splash Wines works, what it costs, the company's shipping and return policy as well as how their service compares to other online wine companies.
How Splash Wines Works
As we mentioned earlier, Splash Wines provides two ways to buy wines: by the 15-bottle case or in a subscription form.
If you aren't a member, these bottles of wines will cost you twice as much as someone who is a member. For example, their Barraca Rose from Spain is $14.95 for non-members and $7.68 for members.
You can use a free membership that lasts six months but, after that, you'll need to sign up for a free subscription in order to get access to the cheaper prices. We'll talk more about those fees in a few minutes.
Buying by the Case
Splash gives you the option of picking your own 15 bottles of wine for your case or allowing them to select a curated box for you.
At the time of publishing, there were more than 70 bottles of wine to choose from. Of those 70, you had the following choices:
Red, white, or rose
16 different varietals
Nine countries of origin
A quick scan of the varietals reveals that Splash offers the grapes/blends you've probably heard od—chardonnay, cabernet sauvignon, sauvignon blanc, pinot grigio, merlot and pinot noir. They also include some more random varietals you may not be familiar with, including carménère, chenin blanc and verdelho (Portuguese).
You also have the ability to choose from Old World wine countries (Europe) and New World countries (Australia, United States, South Africa and Chile.)
Here's an example of three interesting wines in the Splash line-up:
Elun Carménère (Red): Carménère is a grape used in France as a blending grape but, as Splash's description notes, it has become the "signature grape" of Chile. This particular wine, the site says, is "clean on the palate" and has a balance of red fruit and pepper.

Barraca Rose (Rose): This is a Spanish wine that uses the tempranillo grape. The color on this wine is a deeper red compared to the pale roses you'd find from Provence, France. According to Splash, this wine is a, "dry and refreshing palate of summer berries accompanies a soft texture and balanced acids."

Empyrean Cygnus Syrah (Red) :This is an American wine from Washington, one of the country's most prestigious wine-growing states. The flavor profile for this red is really interesting. The website describes it as "more black fruits than red, with blackberry, and candied black cherry notes up front."
Now, if you don't feel confident in y our ability to choose a wine or you just want the convenience of someone else doing it for you, then you can browse a selection of 15-bottle cases of wine that Splash puts together.
For example, at the time of publishing, their 13 curated cases ranged from $97.50 to $240 with names like "Winter White Sampler, Empyrean Wines Case Special, Steak Reds and European dreaming.
From what we saw during our research, there was a good variety among the curated cases, with some focusing on white wines, some on reds, some on roses and some with a mixture of all three types.
Wine Subscriptions
Both members and non-members have access to wine subscriptions that you can receive monthly, every other month or quarterly. At the time of publishing, a six-bottle case was $59 and a 15-bottle case was $89, both of which came with free shipping.
The customizations for these subscriptions are as follows:
Six-bottle cases or 15-bottle cases
Red, white or mixed
Standard quality, vineyard quality ($10) or cellar quality ($39 or $70)
The Vineyard level of wines is, according to Splash's website, "are specially selected from some of the world's best vineyards." This level requires an extra $10 per shipment, regardless of the number of bottles you get.
The next level, Cellar, costs an additional $39 for six bottles and $70 for 15 bottles. Selecting this means your wines will be reds and that they've been "cellared for years as they continue to mature and evolve." In other words, these wines are slightly older and they taste better, in theory.
Our observations about the Splash subscription service is that it is considerably cheaper than some of the other sites we've analyzed. Furthermore, at the time of publishing, they were offering $20 off your first shipment, which means you could get 15 bottles of wine for $69.
Value aside, it's also important to understand the quality of the wines. That's something that's really hard to discern, as much of what makes a wine good to you is about your own taste preferences and perceptions about a wine's value.
In our research, we've found that multiple studies note that you're more likely to enjoy a wine if you think it costs more. We've also read studies that indicate that, in blind tastings, it's really hard for people to tell which wines they drank were expensive and which were cheap.
With those things considered, we'd say it's hard to understand how good the wine is. Really, it comes down to your experience with each wine. However, that shouldn't stop you from wondering where Splash Wines get their bottles.
How Splash Wines Finds Their Wines
According to its website, the company has relationships with winemakers all around the world. The company leverages its 15 years of experience in the wine industry to find the right wines at the right price, cut out the middleman and then pass the savings along to you.
Presumably, their expertise equates to you not only saving money on wine but receiving wines that are of good quality that you'll enjoy.
"Our connections with winemakers worldwide are personal and generational and that means we have amazing help throughout the wine world," their site says. "Some of what we offer are wines you know very well, others are a bit more obscure and may be wines we have just discover ourselves. But they all rock."
In other words, the company sources wine from winemakers and sells them directly to you. This type of buying and selling is what is known as "private label". In most cases, you'll never know how much the wine seller paid for the wine, so you don't always know if you're getting a good deal.
Splash is different because they promise that members will never pay more than 15% of what Splash paid for the wines.
So, while you won't be able to find these wines in brick-and-mortar wine shops and grocery stores, you do know that the markup will max out at 15%.
Splash Cash
The company has a rewards program that gives you points for three different things:
Referring a friend: 1,500 points
Following Splash in Instagram: 500 points
Your birthday: 1,000 points every year
One hundred points are worth $1, which means that you get a $10 credit on your birthday every year and $15 worth of points every time a friend uses your referral link to sign up for the service.
Splash Wines Membership Fees
As we mentioned earlier, you can sign up for a free six-month membership that will entitle you to free shipping and member pricing.
Once the six months are up, you have three options for continuing your membership:
$6 per month
$60 per year
$150 one-time payment for lifetime membership
The monthly and yearly memberships give you 1% Splash Cash on all purchases and, of course, access to free shipping and discounted wine costs.
The lifetime membership, known as the "Founder" level, entitles you to all the benefits of the previous tiers plus, 5% Splash Cash for every purchase you make and a free bottle of Founder Select wine each year, which, we assume, is an exclusive bottle of wine only available for Founder members.
Splash Wines Shipping and Refund Policy
Shipping times on all deliveries vary depending on where you live. Splash Wines provides the following map to help you understand how long it will take for your wine (subscription or otherwise) to arrive:
[splash wines 1.png]
Splash ships to all but six states: Alaska, Arkansas, Hawaii, Kentucky, Mississippi, Missouri and Utah. Also, they only ship to certain zip codes in Alabama and Oklahoma.
As a quick side note, because you're shipping alcohol, a person who is 21 years or older needs to be present to sign for the delivery when it arrives.
If you don't like your wines, you won't be able to get a refund. You do, however, get store credit called "Splash Cash" you can use on future purchases for wines you like.
Comparing Splash Wines to Other Wine Companies
Two other wine services we've reviewed are Firstleaf and Winc, arguably two of the more well-known online wine subscriptions and marketplaces.
Firstleaf's subscriptions are $90 and they contain six bottles of wine. Up to 80 percent of their wines are private label, which means there's a good chance one or two of the wines you get in every two shipments will be something you can find in a store.
Winc's shipments include three bottles of wine for between $52 and $59 for three bottles. If you add a fourth bottle to your shipment, they'll eliminate the $9 shipping fee they usually charge.
In terms of value, Splash wines are the best choice, in our opinion, because you can get member pricing and free shipping for six months through their free membership period.
If you choose to continue your membership with Splash, we believe the value is there no matter which delivery schedule you choose.
For example, a quarterly subscription of six-bottle cases would cost you $296 for 24 bottles of wine and the membership fee.
Firstleaf would cost $360 for four six-bottle shipments and Winc would cost between more than $400 for the same number of bottles via their three-bottle shipments.
The Bottom Line
What we find pretty fascinating about Splash wines is that they promise never to charge members more than a 15% markup on the wines they sell.
This is a key point of differentiation between them, Firsleaf and Club Winc because all three companies use private label wines, which means they all have a lot of freedom to price their wine how they want since either most of it (Firstleaf) is private label or all of it is private label (Splash, Club Winc).
We believe this gives you, the consumer, the advantage because the company is being transparent beyond what you'd find with Winc or Firstleaf. Now, that's not to say that the wines those other two companies sell isn't worth what they're charging.
However, the absence of a markup cap means you'll never quite know what your wine is actually worth.
The downsides to Splash are common to most wine subscription services. If you don't like your wine, you aren't going to get your money back. Once you give them your dollars, they're staying there. This is a pretty standard practice, as Winc does the same thing.
Firstleaf diverges from this a bit because they'll refund you your money but you'll also have to pay a $20 restocking fee, which may not make it worth it.
In general, we think that Splash Wines provides excellent value through their membership programs. However, if you aren't satisfied with your membership, you can cancel at any time and at no cost to you.
Customer Reviews
Our Promise to You
In order to safeguard you and ensure helpfulness and relevance, our compliance team manually assess every customer review before it goes live.
We have a zero-tolerance policy for fake reviews, and companies cannot control or alter any reviews at any time.