Splash Wines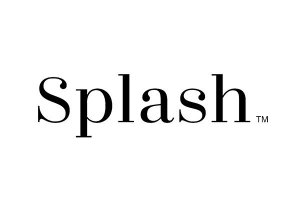 Summary
Splash Wines provides excellent prices for individual bottle purchases as well as six and 15-bottle subscriptions, all while never charging members more than a 15% markup on the wines they buy.
Splash Wines Review: Is It Worth It?
Splash Wines is a family-owned online wine marketplace where you can buy wines by the case (15 bottles) or sign up for a membership subscription through which you get six- or nine-bottle shipments for between $59 and $89.
The site is unique in that they offer more bottles of wine per shipment than other subscription services, making them, at least at the outset, seem like the best value among subscription wine companies.
In fact, they say that the prices they charge for subscription wines are never more than 15 percent above what they bought the wine for.
"We are a membership based company because we have a pricing promise that we rigidly abide be—we charge just a maximum of 15% above our own cost, the best everyday value in the industry by far," their site says. "Our members are in control. You decide when you want to order wine, what wine you want, and how much you want to pay."
In this review, we'll explain to you how Splash Wines works, what it costs, the company's shipping and return policy as well as how their service compares to other online wine companies.
How Splash Wines Works
As we mentioned earlier, Splash Wines provides two ways to buy wines: by the 15-bottle case or in a subscription form.
If you aren't a member, these bottles of wines will cost you twice as much as someone who is a member. For example, their Barraca Rose from Spain is $14.95 for non-members and $7.68 for members.
You can use a free membership that lasts six months but, after that, you'll need to sign up for a free subscription in order to get access to the cheaper prices. We'll talk more about those fees in a few minutes.
Buying by the Case
Splash gives you the option of picking your own 15 bottles of wine for your case or allowing them to select a curated box for you.
At the time of publishing, there were more than 70 bottles of wine to choose from. Of those 70, you had the following choices:
Red, white, or rose
16 different varietals
Nine countries of origin
A quick scan of the varietals reveals that Splash offers the grapes/blends you've probably heard od—chardonnay, cabernet sauvignon, sauvignon blanc, pinot grigio, merlot and pinot noir. They also include some more random varietals you may not be familiar with, including carménère, chenin blanc and verdelho (Portuguese).
You also have the ability to choose from Old World wine countries (Europe) and New World countries (Australia, United States, South Africa and Chile.)
Here's an example of three interesting wines in the Splash line-up:
Elun Carménère (Red): Carménère is a grape used in France as a blending grape but, as Splash's description notes, it has become the "signature grape" of Chile. This particular wine, the site says, is "clean on the palate" and has a balance of red fruit and pepper.

Barraca Rose (Rose): This is a Spanish wine that uses the tempranillo grape. The color on this wine is a deeper red compared to the pale roses you'd find from Provence, France. According to Splash, this wine is a, "dry and refreshing palate of summer berries accompanies a soft texture and balanced acids."

Empyrean Cygnus Syrah (Red) :This is an American wine from Washington, one of the country's most prestigious wine-growing states. The flavor profile for this red is really interesting. The website describes it as "more black fruits than red, with blackberry, and candied black cherry notes up front."
Now, if you don't feel confident in y our ability to choose a wine or you just want the convenience of someone else doing it for you, then you can browse a selection of 15-bottle cases of wine that Splash puts together.
For example, at the time of publishing, their 13 curated cases ranged from $97.50 to $240 with names like "Winter White Sampler, Empyrean Wines Case Special, Steak Reds and European dreaming.
From what we saw during our research, there was a good variety among the curated cases, with some focusing on white wines, some on reds, some on roses and some with a mixture of all three types.
Wine Subscriptions
Both members and non-members have access to wine subscriptions that you can receive monthly, every other month or quarterly. At the time of publishing, a six-bottle case was $59 and a 15-bottle case was $89, both of which came with free shipping.
The customizations for these subscriptions are as follows:
Six-bottle cases or 15-bottle cases
Red, white or mixed
Standard quality, vineyard quality ($10) or cellar quality ($39 or $70)
The Vineyard level of wines is, according to Splash's website, "are specially selected from some of the world's best vineyards." This level requires an extra $10 per shipment, regardless of the number of bottles you get.
The next level, Cellar, costs an additional $39 for six bottles and $70 for 15 bottles. Selecting this means your wines will be reds and that they've been "cellared for years as they continue to mature and evolve." In other words, these wines are slightly older and they taste better, in theory.
Our observations about the Splash subscription service is that it is considerably cheaper than some of the other sites we've analyzed. Furthermore, at the time of publishing, they were offering $20 off your first shipment, which means you could get 15 bottles of wine for $69.
Value aside, it's also important to understand the quality of the wines. That's something that's really hard to discern, as much of what makes a wine good to you is about your own taste preferences and perceptions about a wine's value.
In our research, we've found that multiple studies note that you're more likely to enjoy a wine if you think it costs more. We've also read studies that indicate that, in blind tastings, it's really hard for people to tell which wines they drank were expensive and which were cheap.
With those things considered, we'd say it's hard to understand how good the wine is. Really, it comes down to your experience with each wine. However, that shouldn't stop you from wondering where Splash Wines get their bottles.
How Splash Wines Finds Their Wines
According to its website, the company has relationships with winemakers all around the world. The company leverages its 15 years of experience in the wine industry to find the right wines at the right price, cut out the middleman and then pass the savings along to you.
Presumably, their expertise equates to you not only saving money on wine but receiving wines that are of good quality that you'll enjoy.
"Our connections with winemakers worldwide are personal and generational and that means we have amazing help throughout the wine world," their site says. "Some of what we offer are wines you know very well, others are a bit more obscure and may be wines we have just discover ourselves. But they all rock."
In other words, the company sources wine from winemakers and sells them directly to you. This type of buying and selling is what is known as "private label". In most cases, you'll never know how much the wine seller paid for the wine, so you don't always know if you're getting a good deal.
Splash is different because they promise that members will never pay more than 15% of what Splash paid for the wines.
So, while you won't be able to find these wines in brick-and-mortar wine shops and grocery stores, you do know that the markup will max out at 15%.
Splash Cash
The company has a rewards program that gives you points for three different things:
Referring a friend: 1,500 points
Following Splash in Instagram: 500 points
Your birthday: 1,000 points every year
One hundred points are worth $1, which means that you get a $10 credit on your birthday every year and $15 worth of points every time a friend uses your referral link to sign up for the service.
Splash Wines Membership Fees
As we mentioned earlier, you can sign up for a free six-month membership that will entitle you to free shipping and member pricing.
Once the six months are up, you have three options for continuing your membership:
$6 per month
$60 per year
$150 one-time payment for lifetime membership
The monthly and yearly memberships give you 1% Splash Cash on all purchases and, of course, access to free shipping and discounted wine costs.
The lifetime membership, known as the "Founder" level, entitles you to all the benefits of the previous tiers plus, 5% Splash Cash for every purchase you make and a free bottle of Founder Select wine each year, which, we assume, is an exclusive bottle of wine only available for Founder members.
Splash Wines Shipping and Refund Policy
Shipping times on all deliveries vary depending on where you live. Splash Wines provides the following map to help you understand how long it will take for your wine (subscription or otherwise) to arrive:
Splash ships to all but six states: Alaska, Arkansas, Hawaii, Kentucky, Mississippi, Missouri and Utah. Also, they only ship to certain zip codes in Alabama and Oklahoma.
As a quick side note, because you're shipping alcohol, a person who is 21 years or older needs to be present to sign for the delivery when it arrives.
If you don't like your wines, you won't be able to get a refund. You do, however, get store credit called "Splash Cash" you can use on future purchases for wines you like.
Comparing Splash Wines to Other Wine Companies
Two other wine services we've reviewed are Firstleaf and Winc, arguably two of the more well-known online wine subscriptions and marketplaces.
Firstleaf's subscriptions are $90 and they contain six bottles of wine. Up to 80 percent of their wines are private label, which means there's a good chance one or two of the wines you get in every two shipments will be something you can find in a store.
Winc's shipments include three bottles of wine for between $52 and $59 for three bottles. If you add a fourth bottle to your shipment, they'll eliminate the $9 shipping fee they usually charge.
In terms of value, Splash wines are the best choice, in our opinion, because you can get member pricing and free shipping for six months through their free membership period.
If you choose to continue your membership with Splash, we believe the value is there no matter which delivery schedule you choose.
For example, a quarterly subscription of six-bottle cases would cost you $296 for 24 bottles of wine and the membership fee.
Firstleaf would cost $360 for four six-bottle shipments and Winc would cost between more than $400 for the same number of bottles via their three-bottle shipments.
The Bottom Line
What we find pretty fascinating about Splash wines is that they promise never to charge members more than a 15% markup on the wines they sell.
This is a key point of differentiation between them, Firsleaf and Club Winc because all three companies use private label wines, which means they all have a lot of freedom to price their wine how they want since either most of it (Firstleaf) is private label or all of it is private label (Splash, Club Winc).
We believe this gives you, the consumer, the advantage because the company is being transparent beyond what you'd find with Winc or Firstleaf. Now, that's not to say that the wines those other two companies sell isn't worth what they're charging.
However, the absence of a markup cap means you'll never quite know what your wine is actually worth.
The downsides to Splash are common to most wine subscription services. If you don't like your wine, you aren't going to get your money back. Once you give them your dollars, they're staying there. This is a pretty standard practice, as Winc does the same thing.
Firstleaf diverges from this a bit because they'll refund you your money but you'll also have to pay a $20 restocking fee, which may not make it worth it.
In general, we think that Splash Wines provides excellent value through their membership programs. However, if you aren't satisfied with your membership, you can cancel at any time and at no cost to you.
Customer Reviews
Posted on Jun 2, 2023
Great choice!
My overall experience with Splash has been positive. We started getting the curated cases from the promotional emails and were satisfied enough. We have since filled our shelves with the curated rosé cases and also continue to get the curated reds BUT…we know upgraded to the most expensive and we love the wines. The most expensive case is still a great deal considering we were paying $12–$25 a bottle at the retail store. It's been a year now and we will continue to purchase from Splash. Also, they guarantee you like the wines or your money back on the bottle you didn't enjoy.
Length of Use: 6–12 months
Bottom Line: Yes, I would recommend this to a friend
Pros and Cons
Packaging
Wine selection
Customer service
No "cons" were specified in this review
Posted on Dec 27, 2022
Product vs Customer Service
The product is okay, but the customer service is petty and less than professional.
My order has been held up for more than a week while Splash is going back and forth with a review (via e-mail) over a month ago. Even though the orders are paid in advance, I've been back and forth with the company about releasing my purchase that's been sitting while I am reminded about a critique.
So if you don't like their products keep it to yourself. But don't purchase it again if you have a criticism because it takes too darn long to get it. Petty and unprofessional. They have the money even if their product is less than what we thought. And don't believe the "credit" an isolated credit means they isolated it hoping you won't use it. I placed an order and paid for it and was told I had a credit for a product I did not like. Funny as heck. They took payment a 2nd time for a product they allegedly gave me credit for. How incredibly stupid.
Family owned but certainly not family-friendly service. After spending over $130.00, I am still waiting for an order because some of my networks did not like an order purchased 30 days prior. What total BS.
Length of Use: 2+ years
Bottom Line: No, I would not recommend this to a friend
Pros and Cons
The product was good last year
The product was okay this year
Friendly customer service calls
Constant yammering on about an e-mail complaint
Poor customer service on a general complaint/query, sophomoric response after clarification of a concern reminded me of high schools girls
Lack of consistency and customer service after 3 phone calls with three different people who allegedly read the notes
Posted on Dec 14, 2022
Undrinkable
Purchased a red pack...should have known it was too good to be true. Every wine tastes the same — nasty. They smell like soured Welch's grape juice and are totally unpalatable. Don't waste your money, even if it seems like a good deal. Every bottle was poured down the drain.
Length of Use: Less than 3 months
Bottom Line: No, I would not recommend this to a friend
Pros and Cons
No "pros" were specified in this review
Bad wine
Waste of money
Posted on Nov 2, 2022
Absolutely disgusting
I was introduced to Splash via a Groupon deal. The wines I received tasted old and just off, like they'd been sitting around for a long time. They also tasted diluted. Not one of them had a palatable flavor. I would avoid this company like the plague!
Length of Use: Less than 3 months
Bottom Line: No, I would not recommend this to a friend
Pros and Cons
No "pros" were specified in this review
Disgusting wine
Bad customer service
Inconvenient shipping policies
Posted on Dec 4, 2021
Splash Wines - fantastic wine club!
I received some of the world's best wines at the best prices money can buy. In some cases that is 6 times less than the retail price. It's always great doing business with Splash Wines. I'm SO glad I picked the Founding level membership of this club. With its cash-back advantage, I can save enough to get an occasional free case. It's great! I highly recommend this wine club.
Length of Use: 1–2 years
Bottom Line: Yes, I would recommend this to a friend
Pros and Cons
Great deals
Great prices
Quick service
No "cons" were specified in this review
Posted on Apr 27, 2021
Buyer beware - bait and switch in action
Buyer beware! I spent over $150 for 15 bottles of "our most expensive wines," and the 15 bottles were all specifically named and even photographed in the ad. When the box arrived yesterday, only six of the bottles were among the ones that were supposed to be included. The other nine bottles were inferior substitutes. I got no Cote du Rhone, no Gamay, no Tempranillo and more. Dustin at customer service responded he didn't see this as dishonest and after much communication, they gave me only a paltry $35 refund (at first they were going to give me a $35 credit to use with them, like I would ever order from them again). Avoid at all costs!
Length of Use: Less than 3 months
Bottom Line: No, I would not recommend this to a friend
Pros and Cons
No "pros" were specified in this review
Substitute cheap wines instead of promised bottles
Refusal to take customer service seriously
Posted on Feb 26, 2021
Great value for the money for good quality wines.
After buying wines from Splash for the last few years, I have only received a couple of bottles that I found less than good tasting. I have done much worse in wine shops where the bottles start out at about three times the price. I have never been so disappointed that I would ask for credit for bottles opened.
Length of Use: 2+ years
Bottom Line: Yes, I would recommend this to a friend
Pros and Cons
Free shipping
Low prices
Consistent quality
No "cons" were specified in this review
Posted on Sep 25, 2020
Always pleased
Can't complain. Delivered directly to our door. If there has been a problem, corrected by efficient customer service. Good wine specials from all over the world. Became a member after a few years of being a non-member, receiving free shipping, splash rewards, etc. Since my partner is an extensive wine drinker, native German, she has appreciated and enjoyed almost every wine we have purchased from Splash, and the price paid...reasonable to us. Everyone has different tastes and opinions, but to us, this is where we plan on obtaining our wines. Above average!
Length of Use: 2+ years
Bottom Line: Yes, I would recommend this to a friend
Pros and Cons
Specials and customer service, especially Hunter, if a problem, resolved
At times, gifts
Ordered and delivered directly to your door
Prices
No "cons" were specified in this review
Posted on Jul 6, 2020
Go elsewhere
Half of the wines are of such poor quality that you are better off pouring them down the drain.
The rest vary from quite nice to barely drinkable.
VERY disappointed.
Length of Use: 3–6 months
Bottom Line: No, I would not recommend this to a friend
Pros and Cons
No "pros" were specified in this review
Inconsistent quality is a generous description
Posted on May 1, 2020
Cabernet
Two bottles into the order I waited ages for, and less than impressed with both, Rumours and Citra, so glad they were inexpensive! I am hoping that I get to the enjoyable ones still. After the 2nd week of waiting I was told 3 bottles were upgraded to a better wine, wish I had been told which they were. I can say that I now have a gang of bottles that do not need a cork screw, have not had one of those since high school. Again, I say I hope to find decent ones in the balance. They were cheap at least!
Bottom Line: No, I would not recommend this to a friend
Posted on Mar 16, 2020
Variety, great service. Affordable.
In every venture there's a chance that not everyone will agree nor will all be satisfied. I've ordered Splash 15-18-bottle three times with consistent results. Splash selections provide buyers a chance to try many new varieties. We are by no means connoisseurs, it's all about learning new things and finding diamonds in a coal pile. If these offers are too expensive, I suggest bottled water. If you get something you really don't like, just gift the remaining bottles to one that likes it. If you can't associate inexpensive with wine, even I can find some wine offerings that are far more expensive. If you just want a cheap drunk, it's all out there. Be cool, love your friends, share the good times and a glass of wine or water. I recommend giving Splash a try.
Peace.
Bottom Line: Yes, I would recommend this to a friend
Our Promise to You
In order to safeguard you and ensure helpfulness and relevance, our compliance team manually assess every customer review before it goes live.
We have a zero-tolerance policy for fake reviews, and companies cannot control or alter any reviews at any time.