Winc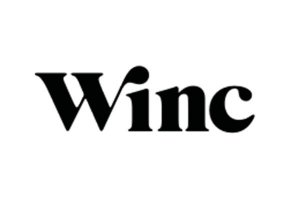 Summary
Winc sells private label wine on a subscription basis. The company wins points for its selection, but customer reviews indicate that some people aren't happy with the cancellation policy.
Pros
Wide variety of wines, ciders, champagne and more
Lots of information available for every bottle
Cons
Some customer service complaints
Expensive shipping unless you sign up for a membership or purchase at least four bottles
Winc Review: An In-Depth Look
Branding itself as "the Netflix of wine," Winc (formerly known as Club W) is a monthly subscription service for private label wine, champagne, rosé, cider, and other alcoholic beverages.
The company has curated a collection of hundreds of varieties and promises to make it easier and more pleasurable for you to find the wine you love.
Winc was founded in 2012 by co-founders Xander Oxman and Geoff McFarlane, who teamed up with noted winemaker and sommelier Brian Smith to create a personalized wine club that strips down the barriers for people intimidated by the process of learning what wines they enjoy.
Today, the company claims their monthly wine club has helped hundreds of thousands of customers learn about new types a wine and find a passion for the drink.
Our analysis will help you decide whether this subscription service is worth it.
How Does Winc Subscription Work?
Winc offers a variety of wine types, including red, white, cider, rose, sparkling, and vegan.
To get started with a Winc subscription, you'll first share your taste preferences through a short survey that asks how you like your coffee, your salt habits, whether you enjoy citrus, salty or earthy flavors, and berries, and whether you prefer red or white wines.
Based on your results, the company will suggest four bottles of wine. If you're already a customer, these recommendations will also take into account any ratings you left on previous bottles. You have the final say over all varieties and can swap them out or add extra.
The total cost will depend on your bottle selection. It will be between $52–$160 for the four bottles selected for you, though most orders are under $60. Membership shipping is $9 but free for all orders over $50.
Winc will send you a minimum of four bottles every month. It's up to you to add more bottles if desired. Your order will also include pairing recommendations and recipes to ensure you get the maximum benefit from each bottle.
After you've tried each wine, you can leave feedback on the Winc website. Not only does this help other customers with their decisions, but Winc will use your rating to better predict which wines you will like going forward.
Each month you'll receive credits for purchasing more wine. You can skip a month at any time to avoid paying for credits.
You can also purchase Winc wine without signing up for a subscription. The company sells every bottle on-site at both a standard price point and at a Winc member price approximately 10% less. You'll need to pay $15 for shipping unless your order includes at least four bottles.
Each wine variety has a full description, complete with tasting notes, alcohol content, and origin information on the company website. You can also look at the rating distribution left by previous Winc customers and get advice on food pairings for each bottle.
While Winc ships across most of the United States, some states aren't currently eligible for delivery: AK, AL, AR, DE, HI, KY, MI, MS, RI, SD, UT. The company won't deliver to PO boxes, and an adult over 21 needs to be available to sign for every delivery.
Your subscription will continue indefinitely until you cancel it through your online account. Make sure you do so at least three days before your next shipment date to avoid having it processed and sent out.
If your order arrives damaged or with the wrong wines, you can contact the company to fix the problem. In cases where you refuse your delivery or want to return the wines for other reasons, you'll need to pay up to a $20 restocking fee.
Pros and Cons of Private Label Wine
As with many subscription wine companies, Winc makes and bottles its own wine through connections with vineyards and winemakers around the world.
The company claims to be committed to small batches so that they can ensure they focus on quality over quantity for every offering.
Though most Winc Wines are available exclusively from the site, a few are sold elsewhere. In the vast majority of cases, Winc wine is private label and only available from the company. What does this mean?
Private label wine as a wine that is sourced from the manufacturer and then managed by the retailer. In other words, Winc purchases wine from a variety of wineries around the world and then puts its own labels on the bottles.
There's a massive market for this type of wine, as sales have doubled in the past decade to now make up more than 10% of total wine sales. However, this has mixed benefits for the final consumer.
To start, private label wine is often bought in bulk at a low price and then fancied up with labels and even fake "awards" to make it seem distinguished.
Second, it's often harder to trace the origins of private label wine to specific vineyards or grape batches, which means you'll be less likely to know if you're really getting what you're paying for.
That's not to say all private label wine is lower quality. Some wineries actually sell off their best quality wine for private labeling because doing so ensures they have a buyer and an immediate profit. As with all wines, determining whether a bottle is good or bad will primarily come down to personal preferences.
Analysis of Customer Reviews
Over 50 Winc customers have left reviews on our website. Just a quarter of these reviewers (28%) would recommend the service to their friends, and the company averages 2.2-stars overall.
Common Compliments:
Easy to skip months when desired
Good discounts on bulk purchases
Convenient auto-ship program
Common Complaints:
Difficult to cancel subscriptions
Low-quality wine for expensive prices
Customer service not helpful for dealing with wrong orders
Hard to control the timing of deliveries (buyers had to ensure they were home to accept deliveries)
Some people had their cards charged even after they thought they had canceled their order
Popular Alternatives
| | Winc | Firstleaf | VineBox | Bright Cellar | Tasting Room |
| --- | --- | --- | --- | --- | --- |
| Cost Per Delivery | $52–$59 for four bottles | $79 for six bottles plus $9.95 shipping | $72 (annual), $79 (quarterly) $87 (one-time purchase) for quarterly delivery of nine wine samples | $80 for four bottles, plus $8 shipping | $9.95 for a tasting kit of mini bottles, then $149 for 12 full-size bottles |
| Cost Per Bottle | $12.99–$74.99 | $13.99–$31.99 | Wines are sold as single glass samples (around $8.75–$10 per glass) | $20 each | $13 each |
| Restocking Fee (Returns/ Undeliverable Purchases) | Up to $20 | $20 | $10 | $25 | $15 |
| Private Label Wine | Yes | Up to 80% is a private label | No, all samples come from premium wineries around the world | Some private label, some from larger wineries | Yes |
Each of these subscription clubs offers something slightly different, though Winc, Firstleaf, and Bright Cellar are all fairly similar. Each offers majority private label, full-sized wines on a subscription basis. Though each plan has a set amount of bottles that you receive per order, you can add extras easily.
VineBox and Tasting Room are both slightly different. VineBox sells wine only by the glass in specialized vials that are designed to keep it as fresh as if you had just popped the cork from the bottle. You also have fewer options for customization as the company curates the samples based on specific themes.
These samples come from pricey bottles and cost up to $10 per vial. However, that's a cost-savings compared to buying the full bottle only to find out you didn't love it and wasted your money.
Tasting Room can be viewed as a combination of these two subscription systems. The company offers primarily private label wine, but you can try each flavor as a sample before committing to a full-size bottle. Just keep in mind that if you sign up for the samples you are committing to at least one delivery of full-sized bottles before you can cancel your subscription.
The Bottom Line
Winc offers a convenient way to receive wine on a subscription basis and have it delivered directly to your door.
The company offers a broad selection of wines from around the world. These wines are all private label, which means, in most cases, it's impossible to do much cost comparison or read many reviews of specific bottles outside of the Winc website.
Overall, Winc is offering a similar service as many monthly wine membership clubs. We like that the company offers more flexibility than most with how many bottles you receive a month and by letting you skip scheduled deliveries without canceling your membership. However, you might find the wine quality to be hit or miss compared to what's available from traditional retailers.
Winc makes sense for those who want a fun way to try new wines, but there are other options available as well. You might want to sign up for several on a trial basis until you learn which has the wine that resonates most with you.
Customer Reviews
Posted on Feb 9, 2023
Gift certificate
Received a gift certificate for the holidays from a family member. Winc won't allow me to see the amount until I check out and become a member, which from what I see online, is hard to cancel. Terrible to try and navigate as a first-time buyer. I do not sign up for subscription services as they have a history of continued billing, even after cancellation. Most likely will just throw the gift certificate away. Seems like a scam.
Length of Use: Less than 3 months
Bottom Line: No, I would not recommend this to a friend
Pros and Cons
No "pros" were specified in this review
Hard to navigate website
Pushes you into a membership
Wants to continue to have access to charge card
Posted on Sep 30, 2022
Stay away from this scam!
This company automatically takes the money out of your account - $59.95 monthly (their email notifications go to the junk folder). After collecting 4 months' worth of payments ($240) and providing zero services or product, they only agree to reimburse half of it. What a great business — take your money, give you nothing, and keep half! Outrageous business practices I've never heard before!
Length of Use: 3–6 months
Bottom Line: No, I would not recommend this to a friend
Pros and Cons
No "pros" were specified in this review
Robbing your account
Posted on Sep 11, 2022
Be ready to pay an extra month
Did not cancel my service until I requested it a second time after another monthly charge. Don't expect that money back regardless of the circumstances. This place crookedly relies on its policies regardless of the circumstances.
Length of Use: Less than 3 months
Bottom Line: No, I would not recommend this to a friend
Pros and Cons
Wine
Scam
Customer service
Posted on May 19, 2022
They will learn, maybe...
1. Anyone who invested in the units prior to going public is down 80%+ (they voted to screw minor shareholders with a reverse stock split), and gave themselves pay increases!
2. The wine is crap!
Length of Use: 1–2 years
Bottom Line: No, I would not recommend this to a friend
Pros and Cons
No "pros" were specified in this review
Slimy company
Crap wine
Posted on Apr 2, 2022
Fake soulless sim TJ Maxx wine
Got this to "learn more about wine" and learned I know more than I gave myself credit for and care about wine enough to review this tech scam shill ruining every industry known to man. What is this, Walmart or TJ Maxx? I would have bought some Franzia if I wanted some because this is basically what it is. I am embarrassed to offer this fake soulless sim wine to any of my friends. Winc isn't about wine, it's about quick and dirty hustling tech garbage pollution. It's called Winc because it is an operation of sketchy lies.
Length of Use: 3–6 months
Bottom Line: No, I would not recommend this to a friend
Pros and Cons
No "pros" were specified in this review
Poor selection of fake wine for sims
Fake customer service
It's a scam
Posted on Feb 21, 2022
Marketing con
Bought a gift e-gift card for my wife. She never received the email, even after several communications from me to Winc regarding the matter. I then asked to be refunded. I was told, "our gift cards are non-refundable." How can an e-gift card NOT BE refundable?!
Bottom Line: No, I would not recommend this to a friend
Pros and Cons
No "pros" were specified in this review
Yet to receive the purchased service
Posted on Feb 7, 2021
Shady - was a member for a year
Winc is a rather noisy, data-harvesting service with empty features.
If you want four bottles of wine per month, go to the store. You're going to be driving somewhere to get your wine, anyways, since delivery drivers can't just drop off alcohol at your house. Nope, we had to pick up our wine at Walgreens every month.
I say "noisy" because of the amount of texts and emails I got regarding promos and their investing opportunities, none of which provided any real value to my membership. Maybe I'm not the key demographic here, but I just wanted wine.
Not seeing how the ratings and flavor profile builder made any sort of impact on the recommendations each month, which only ever came down to the hot new wine they're peddling. On that note - there's no real automatic, curated process here. Whatever ads you see about letting them take the reigns on selecting and shipping are misleading.
Beneath the surface, Winc comes off as a shady money-driven business that has less to do with wine. Their game is gathering data to help them do business with brick-and-mortars and liquor stores. Why do I know this? Because they don't keep it a secret - it's in their sales deck for prospective investors.
They know how millennials like 1), convenience and 2), an "experience" that's 3), tailored to them. Unfortunately, Winc is none of those three things. The glitz and pretty marketing is hollow.
Two cherries on top: their app is just their website in an app wrapper, and in order to cancel your membership, you have to start a live chat with them and be asked multiple times to consider alternatives that keeps you on as a member.
Hey, at least we liked the wine.
Length of Use: 1–2 years
Bottom Line: No, I would not recommend this to a friend
Pros and Cons
Smaller selection of wines makes it easier to decide what to order
Confusing to understand what happens at first
Misleading app and marketing
Bad business practices
Posted on Nov 23, 2020
Scam. Waste of money.
I joined Winc in February 2020. I ordered 4 bottles on my first order. In March they were out of stock on every wine I liked. I paused my membership. In April I had the same issue with no availability and was already charged my membership fee on my credit card. What's the point of joining if you can't get any of the wines you like? I decided to opt-out of the program and take a gift certificate. To this day I'm not able to use this gift certificate because they no longer ship to Michigan. I have a $60 gift card that is worthless to me. I was told I can use it and ship to someone else. Extremely disappointed I joined a membership that shipped to Michigan and then change the program 2 months later. They will not refund my money. They charge a flat $15 shipping fee for every order so if I was able to use my gift card I would have to pay out of pocket to get just 2 bottles of wine. The reason is because now I'm paying full price even though the gift card was part of my original membership.
Length of Use: Less than 3 months
Bottom Line: No, I would not recommend this to a friend
Pros and Cons
No "pros" were specified in this review
No availability of most wines they offer
Will not ship to Michigan after purchasing gift card and accepting membership
Wine prices and shipping fees are not competitive
Posted on Feb 7, 2019
Think twice
It is very disappointing that this business operates under very dishonest grounds. I was given a code to use their service for the first month. Before the next box was delivered, I sent them an email to cancel my subscription since they don't let their customers cancel on their own. First, they told me they couldn't cancel my next delivery because the package was "already en-route to the first FedEx hub." Then, I was actually told, by the same person through email, that the package "has not left the warehouse." Which means they lie in order to charge me for the next box. The representative just offered me to refuse the wine and still pay a fee or take the wine and get a small discount towards my third box.
After reading their entire Terms & Conditions Agreement, it said nothing about this kind of cancellation policy where you cannot cancel your account or an order even though they still have it in their warehouse and they have not provided the customer with ANY shipping information (because it was inexistent and they still had the wine in their facility). I asked the representative to refer me to the section of their user agreement indicating their cancellation policy and, of course, he wasn't able to provide any legal reference to this.
They only canceled my account but didn't cancel the second order. They couldn't even provide me with a package or shipping number, because the wine was still in their facilities waiting to be shipped days later.
After reading other experiences and reviews from their customers, this is something they do VERY often. Many others have experienced this same situation where they are left with no other option but to pay $100+ for a service they don't even want anymore.
On the other hand, the quality of their wines does not reflect their inflated price tag. I DO NOT RECOMMEND!
Bottom Line: No, I would not recommend this to a friend
Posted on Jan 26, 2018
Warning
I don't usually write reviews, but I have to say, this has been one of the worst experiences I've had.
I used Club W/Winc and the last bottle they sent me broke as I was opening it, cutting my thump. I had to go to the doctor given the severity of what happened and when I told Winc, they did not give me a refund, or covered my expenses. Instead, they asked me to sent them back the bottles I had (paying for shipping myself), and they would refund what they received.
I do believe this is an awful service with cheap and dangerous wine bottles that are not worth the risk. I would not recommend this to anyone.
Bottom Line: No, I would not recommend this to a friend
Posted on Jan 6, 2018
Terrible customer service, not a professional company
I received a $100 gift certificate for the holidays. After receiving my first order (which I was excited for), I realized one of the bottles was the same brand but different wine. I ordered the Cabernet and they sent me a Chardonnay. Not a big deal, so I contacted customer service two times and got no response.
So I called customer service and was able to reach a man who was very unfriendly. He told me that he would give me a credit for the bottle. I asked him if he would just send me the correct bottle and he got very nasty with me. He said the money is in your account and hung the phone up on me. I went on to my account and did not see the credit. When I refreshed the page, my whole account with all my information and my order was deleted. Are you kidding me?!
The worst customer service I have ever received!
Bottom Line: No, I would not recommend this to a friend
Our Promise to You
In order to safeguard you and ensure helpfulness and relevance, our compliance team manually assess every customer review before it goes live.
We have a zero-tolerance policy for fake reviews, and companies cannot control or alter any reviews at any time.