Flaviar
This company has claimed this profile, is getting alerted on any new customer reviews entering this page, and may engage in dialogue with its customers to address their matters.

Companies cannot pay money or provide goods in order to remove or alter customer reviews.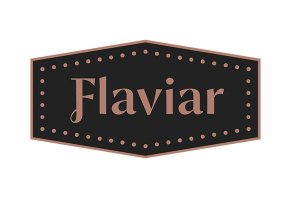 Summary
Flaviar offers a quarterly subscription program for rare and premium liquors from around the world and lets you sample a variety of flavors without committing to a full bottle. Overwhelmingly positive customer reviews indicate this subscription company really delivers.
Pros
Extensive selection
Occasionally offers better pricing for bottles than other suppliers
Excellent customer reviews
An easy subscription cancellation process
Cons
Relatively expensive for the amount of alcohol you receive
Some subscribers had shipping problems
Not available in many US states
You don't have the option for complete customization with tasting boxes
Flaviar Review
Flaviar is a premium tasting club for spirit enthusiasts. This service makes it possible to receive rare bourbons, gins, whiskeys, and more right at home for an educational, entertaining drinking experience.
You can sign up for quarterly deliveries of samples of specialty liquors or purchase your favorite types by the bottle. The brand also offers a range of accessories and merchandise related to craft alcohol to help you better embrace your hobby.
Does the company succeed in giving you access to premium liquors at acceptable pricing? Our analysis will help you decide if Flaviar's club is worth joining.
How Does the Club Work?
Flaviar claims to curate a selection of more than 20,000 spirits, including whiskey, bourbon, brandy, gin, rum, absinthe, cognac, and more from across the planet.
The company's goal is to make premium alcohol accessible to more people, no matter what's in stock at your local liquor store.
All Flaviar liquors are guaranteed to be authentic, and the company strives to package every sample in ways that ensure the drinks will be the same quality and taste as full-size bottles.
Subscription
Besides receiving new liquors quarterly with your subscription, you will also gain entry to the greater Flaviar community. This includes invites to members-only events and access to community features like a Digital Home Bar, online Tasting Log, Flavor Match recommendations, and thousands of bottle reviews from other members.
Members also gain access to exclusive bottlings, free shipping, and a complimentary quarterly Spirits Delivery, which includes a Tasting Box and a full-sized (750ml) bottle of your choosing.
To sign up for a subscription, you'll first specify whether you're interested in monthly or quarterly deliveries. After sharing an email address, you'll select which types of spirits you most enjoy from a list that includes bourbon, gin, rum, brandy, tequila, vodka, and whiskey (you can choose as many as desired).
Next, you'll indicate which liquor brands you've tried before from a list of several dozen. From those selections, Flaviar will request you choose the one brand you wouldn't want to survive without on a desert island.
From there, you will receive an orderly summary with pricing information. You can't make your flavor selections until you process your first payment.
After this point, you can choose from any of the company's available Tasting Boxes and full-size bottle options, both of which are updated quarterly. Within each box will be a selection of drinks along with flavor notes and tasting instructions.
You'll also receive a collectible Flaviar concrete coaster.
Additional Buying Options
It's also possible to purchase from Flaviar without signing up for a subscription. You can shop spirits by the bottle or purchase curated tasting boxes without a membership.
Each tasting box costs $41.99 and includes three 50ml samples of spirits based around a theme. Below are the three most popular boxes the company offers:
Flaviar Welcome Box: Includes Breckenridge Bourbon Whiskey (43%), Copper Fox Rye Whiskey (45%), and Wolfburn Northland (46%).

Whiskey Gangs of New York: Includes Iron Smoke Straight Bourbon Whiskey (40%), Widow Jane 10-Year-Old Straight Bourbon Whiskey (45.5%), and Coppersea Excelsior Straight Bourbon Whiskey (48%).

Spirit of the American Revolution: Includes Van Brunt Stillhouse Due North Rum (40%), Albany Distilling Co Quackenbush Amber Rum (40%), and Stolen Overproof Rum (61.5%)
The company also sells a variety of merchandise designed for the home mixologist, including a Flaviar Bar (starting at $389), flasks ($39.90), whiskey glasses, and coasters (starting at $37), and more.
Pricing, Shipping, and Return Policy
Flaviar currently offers both a quarterly and annual subscription program:
Quarterly: $95 per delivery
Annual: $300 total ($75 per delivery)
With both plans, you'll receive three 50-ml samples and a full-size 750ml bottle of your choice every three months. This comes to about 900ml of liquor per order or about 1.2 750-ml bottles.
You'll also receive free shipping on any other purchase you make through Flaviar during your subscription time. All subscription plans will automatically renew unless you cancel beforehand through your online account.
Though the company ships throughout the European Union, the following states are exempt from delivery: AA, AE, AK, AL, AP, AR, DE, GU, HI, IA, ID, IL, KY, MD, MI, MN, MS, MT, OH, OK, PA, PR, SD, TX, VA, VT, WV, and WY.
Flaviar won't deliver to PO boxes. An adult over 21 must be present to sign for all deliveries. For this reason, you might want to direct your order to the workplace to guarantee you are around to sign for it.
Sales are final on alcohol purchases unless your samples were damaged during shipment or you receive the wrong ones.
You can cancel your membership account within three days of signing up for a full refund. Canceling after this time will prevent your membership from renewing, but you will still be charged for that quarter and receive your scheduled delivery.
Some items from the online store are considered nonrefundable, including personalized items, anything from the "Vault" store, all special collaborations, and unique pre-sale products.
Are Flaviar Prices a Good Deal?
To find out whether you're getting a good deal with Flaviar, we compared the pricing for a variety of liquors to what you would pay at other notable retailers.
| | Flaviar | ReserveBar | Liquorama | CW Spirits |
| --- | --- | --- | --- | --- |
| Bacardi Gran Reserva Diez, 750ml | $42.99 | $50 | $39.99 | $39.99 |
| Don Julio 1942 Anejo Tequila, 750ml | $135.99 | $154 | $149.99 | $139 |
| Johnnie Walker The White Walker Edition, 750ml | $24.99 | $39 | $34.99 | $39.99 |
| Wild Turkey 101, 750ml | $24.99 | $29 | $24.99 | $24.99 |
| Hendrick's Gin, 750ml | $27.99 | $41 | $32.99 | $44.99 |
ReserveBar tends to offer the highest prices. This company brands itself as a premium gift-giving site and lets you pay for custom engraving on many bottles so that you can leave a personal message.
However, ReserveBar tends to have the smallest selection of liquors available of these four companies, and the choice is slated more towards high-end offerings. There's no option to sign up for a subscription or receive smaller samples.
The other two companies, Liquorama and CW Spirits, are more standard e-commerce stores. In some instances, their pricing beats out Flaviar. We found that both companies offer a wide variety of liquor options and offer the same selections as Flaviar in most cases.
This makes either supplier a viable alternative for anyone not interested in signing up for a subscription and who knows that they want to purchase full-sized bottles immediately.
If trying lots of new liquors appeals to you, then Flaviar offers a unique service not matched by other sellers. For many people, that will be worth potentially paying more per serving.
Analysis of Customer Reviews
More than 500 Flaviar customers have left reviews for Flaviar on our site, for a combined rating of 4.3-stars out of five. Over 80% of these customers say they would recommend the service to a friend.
Common Compliments:
Excellent customer support and guidance
Consistent quality service for long-term customers
Great way to get exposed to new styles of alcohol
Makes an excellent gift for alcohol lovers
Good deals with the customer referral program
Common Complaints:
Some customers hated the flavors they received
Slow shipment times for some users, missing bottles on delivery
A few customers never received their orders, struggled to get a refund
The Bottom Line
We are impressed with the company's broad selection and found many spirits sold by Flaviar that were difficult to find elsewhere.
Flaviar offers a unique service in the subscription world—the opportunity to taste premium spirits at home without committing to purchasing the whole bottle.
This is an excellent service for both adventurous and timid drinkers, as it allows you to sample a variety of styles without feeling like you're wasting product if you don't like one.
Customer reviews indicate that the majority of subscribers love Flaviar.
Lastly, it's a mistake to think that signing up for Flaviar will save you money. Though purchasing the company's full-size bottles may lead to slight cost savings compared to other supplies, buying Flaviar tasting boxes can be more expensive than paying for shots at your favorite bar.
Our Promise to You
In order to safeguard you and ensure helpfulness and relevance, our compliance team manually assess every customer review before it goes live.
We have a zero-tolerance policy for fake reviews, and companies cannot control or alter any reviews at any time.