Veestro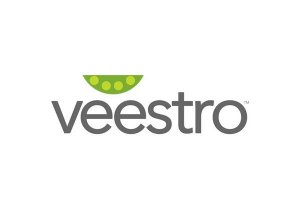 Summary
Veestro is a plant-based meal subscription company that delivers pre-made meals across the contiguous United States for just over $10 per portion.
Veestro Review: Things to Consider Before You Subscribe
If you identify as vegan or are looking for an easier way to add more plant-based meals to your diet, Veestro promises to give you a solution. This subscription meal service offers only 100% plant-based meals and juices that are made with up to 96-percent certified organic ingredients.
Veestro was founded in 2012 by Mark and Monica Fachler as a way to replicate some of the flavorful, veggie-filled meals they enjoyed throughout their childhoods in Costa Rica. This convenient meal kit is their idea of how to help others enjoy the "happy, healthy outlook called a pura vida way of life."
Each Veestro meal comes fully cooked, meaning that all that's required is to heat it in the oven, stovetop or microwave before you eat. The company promises to make following a healthier diet more convenient than ever, but do they deliver? We'll help you answer that question.
How Does Veestro Work?
Veestro delivers pre-made, plant-based meals across the contiguous United States. The company states that all orders are shipped within a few days of ordering.
Everything is sent out frozen and surrounded by just enough dry ice to keep it cold through shipping without having much remain when it arrives. They suggest storing each meal for up to a week in the refrigerator before you eat it, or up to eight weeks in the freezer.
Available Options
At the time of writing, Veestro offered three methods for purchasing their meals: A La Carte, Chef's Choice, and Weight Loss.
A La Carte
Veestro offers more than fifty entrees, breakfast items and juices that you can combine within a delivery box. The company website states that each option is chef-prepared with organic, non-GMO ingredients. You can look at each recipe to see the full nutrition information, and whether the meal is nut-, gluten-, or soy-free.
At the time of writing, a one-time delivery of 10 Veestro a la carte meals cost $130 plus shipping ($9.99 for most orders). Subscribers save 10% on their orders ($117 each), qualify for free shipping and can use between weekly or biweekly delivery.
Chef's Choice
Veestro offers four "Chef's Choice" meal options, including customer favorites, high protein, gluten-free, and juice cleanses. Below are the meals included in each 10-meal box at the time of writing.
Customer Favorites: Red curry with tofu, Country fried chick'n (soy-based imitation chicken), Enchilada casserole, Thai chick'n stew, Soba noodles in peanut sauce, Chick'n quesadilla, Pasta Bolognese, Pad Thai, Breakfast burrito, Baked mac and cheez dinner

High Protein: Country fried chick'n, Three-layer scramble, Thai chick'n stew, Enfrijolada rustica, Chick'n quesadilla, Southwest BBQ chick'n, Lentil meatloaf, Latin stew, Breakfast burrito, Lentil and spinach tagine.

Gluten-free: Beluga lentil braise, Kale and quinoa salad, Tortilla chili, Red curry with tofu, Mushroom risotto, Enchilada casserole, Three-layer scramble, Golden chickpea stew, Spanish torta, Moroccan mélange

Juice Cleanse (Two-pack of each): Beet zinger, Beta blast, Hand grenade juice, Immunity kick, Johnny Appleseed, Kale punch, Mighty greens, Morning warrior, Power of the Tropics, Weight, and Balance.
Weight Loss
Veestro offers both a five-day and a seven-day weight loss meal program that provides you with three meals for each day that equal approximately 1,200 calories. Each five-day plan includes the following meals:
Breakfast burrito, 2x
Spanish torta
Oatmeal breakfast pie
Red curry with tofu, 2x
Enchilada casserole, 2x
Soba noodles in peanut sauce, 2x
Pasta Bolognese
Shepherdless pie
Thai chick'n stew
Beluga lentil braise, 2x
The 7-day plan is the same as the 5-day, but it adds two three-layer scrambles and an extra serving of both shepherdless pie and Thai chick'n stew.
Regardless of the order you choose, each Veestro meal includes prep instructions on its packaging. While the company states each meal can be microwaved, they suggest using a stove or oven for the best results.
What Does It Cost?
At the time of writing, the cost for each Veestro order depended on the number of meals and whether you sign up for a subscription. The meals ranged in price from $9.90 to $11.70 per serving.
When you sign up for a reoccurring order, Veestro automatically enrolls you in their subscription program and will receive subsequent deliveries on a weekly or biweekly basis. You can manage your subscription online, and you can cancel your account up to three days before the next payment is processed to stop the upcoming order.
The company states that they won't cancel or refund any payments that are already processed.
Regarding returns and refunds, Veestro says on their website that they issue replacement credits for all products that arrive damaged, spoiled, or impaired.
You can message Veestro directly at info@veestro.com or by phone at 855-434-8988.
Looking at Customer Reviews
As always, we think one of the best ways to get an understanding of whether a product is a good buy is to look at the feedback from customers who bought it before you. For this reason, we looked at reviews of Veestro on Yelp, the company Facebook page, and Cookinglight.com.
Both Yelp and Facebook reviewers awarded Veestro more than four stars out of five. We read a lot of comments from people who loved the meals they received, especially the ones that included "chick'n."
A few people wrote that they weren't impressed with the sides that came with their meals and that they thought the food should be more seasoned. Others said that they experienced shipping delays that meant their food was room temperature by the time they received it, which made them toss it out.
A common theme we noticed was that customers think Veestro meals taste best when they come out of the oven, rather than the microwave, because the vegetables hold their form slightly better. It's also worth pointing out that some reviewers noted it took longer than stated to prepare each meal because they arrived frozen and needed to unthaw first.
One category we noticed consistently ranked high for Veestro were their juices. People seem to find them both delicious and filling.
What Are Similar Meal Plans to Veestro?
There are dozens of meal kit options available these days, so deciding which one is best for you isn't an easy decision.
| | Veestro | EveryPlate | Blue Apron | Hello Fresh | Purple Carrot |
| --- | --- | --- | --- | --- | --- |
| Est. Cost Per Serving | $9.90–$13 | $4.99 (plus shipping) | $8.50–$10.00 | $9.99–$11.50 | $12–13 |
| Available Across US? | Continental U.S. | Continental U.S. | Yes | Yes | Yes, but you need to contact the company directly for information about specific locations |
| Shipping Costs | Free for subscriptions, $10 for one-time purchases | $8.99/ order | Free | $5.95/ order | Free |
| Approximate Weekly Meal Options | 50+, meals don't rotate every week | 5 | 8 | 12 meals (classic and veggie plan) | 6 |
| Vegan Options? | All meals are vegan | Vegetarian meals offered, but not weekly | Possible to subscribe to a vegetarian option | Possible to subscribe to a vegetarian option | All meals are vegan |
| Possible to Pause Subscription? | Yes | Yes | Yes (within seven days of delivery) | Yes (within five days of delivery) | Yes, if you do so before Tuesday noon EST of the week before delivery |
| Level of Kitchen Effort Required | None (meals come premade) | Low (meals are basic with few ingredients) | Medium (half hour prep time) | Medium-Low (fairly basic recipes) | Moderate to advanced (meals require prep work and multiple dishes). |
With this chart in mind, which meal kit should you choose? If you're interested in plant-based recipes, the first company to cross off the list is EveryPlate, as they don't consistently offer vegetarian meals.
Both Blue Apron and HelloFresh offer vegetarian-specific subscription options, though these plans don't offer as much weekly selection as you'll get if you choose meat-based meals.
Selection-wise, Veestro is most similar to Purple Carrot. Both of these plant-based meal plans prioritize organic ingredients and the cost almost the same per serving. The crucial difference between them is that you'll need to make your meals from raw ingredients with Purple Carrots, while all Veestro food comes premade.
It's up to you to decide which of these plans most appeals to you. Home chefs will naturally love the opportunity to experiment with Purple Carrot recipes, while those who just want convenient meals will appreciate the simplicity of sticking Veestro meals in the oven.
Bottom Line: Should You Try Veestro?
After looking at the facts, we think there's a lot of reason to consider subscribing to Veestro.
Meal kit companies often receive a lot of negative comments from customers about quality control, late orders and spoiled ingredients, and we saw very little of that from customer reviews for Veestro.
Likewise, this company offers a good selection of meals to choose from, and they leave subscribers entirely in control over what they receive. Veestro also stands out because it allows you to buy food as a one-time purchase if you don't want to sign up for a subscription.
Another perk from buying pre-made meals rather than a package of ingredients is that Veestro meals can go in the freezer if you aren't ready to eat them within a week. This gives customers more flexibility with their food than you get with most of the competition.
Veestro meals are priced on the high end per serving compared to other meal subscription companies. Also, they won't help you develop any confidence in the kitchen. However, the plan offers you one of the most convenient ways to eat organic, plant-filled meals each day.
We think it's worth signing up for Veestro for a one-time order. If you like what you receive, it's easy to sign up for a subscription.
Customer Reviews