HelloFresh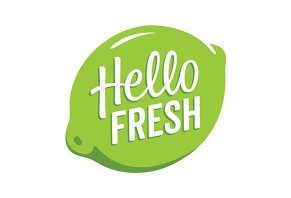 Summary
HelloFresh's meal delivery service lets you choose from 20+ recipes per week and then receive a box of premeasured ingredients to prepare them.
HelloFresh Review: A Detailed Look
If you're looking for a less stressful way to cook at home, then you've likely looked into a meal kit subscription.
HelloFresh is one of the most popular subscription meal services. The company claims to help you put a home-cooked meal on the table in thirty minutes or less—no shopping or meal planning required. Each week, HelloFresh offers more than 20 entrée recipes as well as extras like lunches, side dishes, desserts, and extra proteins.
These recipes are sorted into different levels, designed to give you a sense of how much effort it will take to make them.
Level 1: Simple and familiar recipes, most require 1–2 pots.
Level 2: Slightly more multi-tasking and concentration, may require experimenting with unusual ingredients or cooking techniques.
Level 3: Multitasking required, includes adventurous ingredients and cooking techniques.
Should you sign up for a HelloFresh subscription? This review lays out the facts so you can make the right decision for your family.
20+ meal options per week
Variety of extras, including lunches, desserts, side dishes, etc.
Meals sorted by difficulty level
Some complaints about ingredient quality
Meals might get monotonous over time
Serving sizes may be small
How Does HelloFresh Work?
As with most of its competitors, HelloFresh lets you sign up for weekly meals on a subscription basis. You can choose your top choices from the weekly offerings, or allow the company to choose for you.
Each weekly HelloFresh delivery will include premeasured amounts of all the ingredients necessary for your requested meals. All you'll need to supply is salt, pepper, sugar, oil, or butter, depending on the recipe.
The meals will arrive in an insulated box packed with ice packs and will include recipe cards. You can expect each recipe to take about 20–45 minutes from starting to when you eat.
Meal Options
HelloFresh offers 20+ changing meal options every week. On average, you can expect about five of these meals to be vegetarian, three to be considered "calorie smart" (about 650 calories per serving), and two or three labeled as quick, meaning they require less than thirty minutes of prep time.
Below is a sample of meals from weekly menu options and their difficulty levels. In cases of add-on items or where the meals cost most more than the standard price, we've included the additional charges in parenthesis.
Entrees:
(Gourmet Plus, +$7.99/serving) Duck a l'Orange with Duck Fat Mashed Potatoes and Arugula Almond Salad: Level 2
(Gourmet, +$5.99/serving) Butter-Basted Chicken Breasts with Candied Bacon Brussels Sprouts and Mashed Sweet Potato: Level 1
(Calorie Smart) Apricot Ginger Chicken with Roasted Green Beans and Jasmine Rice: Level 1
Juicy Lucy Burgers with Tomato Onion Jam and Potato Wedges: Level 1
Salsa Verde Chicken Enchiladas with Mexican Cheese and Hot Sauce Crema: Level 1
Quick Lunches:
Prosciutto-Caprese Sandwiches with Pesto Mayo ($6.99/serving)
Butternut Squash Agnolotti ($2.99/serving)
Sides and Complements:
Garlic Bread ($3.99)
Annie's Organic Flakey Biscuits ($4.99)
Desserts and Treats:
Annie's Organic Chocolate Chip Cookie Dough ($5.49/dozen)
Chocolate Fudgy Brownies ($4.99/dozen)
Proteins:
Two Chicken Breasts ($4.99/12oz)
Shrimp ($6.99/10oz)
Bacon ($2.49/4oz)
Note that while HelloFresh advertises three levels of meal difficulty, most are classified as Level 1. In fact, we looked through the menus for several upcoming weeks and couldn't find any Level 3 meals.
Does HelloFresh Support Dietary Restrictions?
HelloFresh offers a diverse roster of 20+ meals per week, and the selection is curated to provide options for those with allergies or dietary restrictions.
For instance, at least four meals a week will be vegetarian. Each recipe will also indicate whether it contains wheat, milk, soy, eggs, tree nuts, peanuts, fish, or shellfish. The company also segregates its stored ingredients to limit the risk of cross-contamination.
The majority of HelloFresh ingredients aren't certified organic, though the company claims to work with sustainable business partners to source high-quality, seasonal produce as much as possible.
While HelloFresh doesn't specify whether recipes are low-carb, keto-friendly, or fit other kinds of diet plans, you can find nutrition information for each recipe on the cards that come in each order, or by searching the recipe on HelloFresh's website.
Pricing and Plans
HelloFresh's cost per meal depends on how many people you feed and the number of meals you commit to per week.
| Recipes Per Week | 2 Servings Per Meal | 4 Servings Per Meal |
| --- | --- | --- |
| 2 | $10.99/serving ($50.95) | $8.99/serving ($78.91) |
| 3 | $8.99/serving ($60.93) | $7.49/serving ($96.87) |
| 4 | $8.99/serving ($78.91) | $7.49/serving ($126.83) |
The pricing for each plan includes a $6.99 weekly shipping cost.
Beyond these base plans, your cost per week may vary depending on whether you add gourmet meals or other add-ons to your order:
Gourmet/Gourmet Plus Meals: an extra $5.99–$7.99 per serving
Quick Lunches: $2.99–$6.99 per serving
Sides and Complements: $2.49–$4.99 each (may include up to four servings)
Desserts and Treats: $3.99-$5.49 per serving
Proteins: $2.49–$6.99 per 4-12oz
HelloFresh is currently available across the continental United States. When you first sign up, you will choose your first preferred delivery date. All future deliveries will arrive on that same day of the week unless you request otherwise from your account.
You can pause your account, skip a delivery week, or cancel your subscription up to five days before the next delivery is due. Each action can be performed through your "Account Settings" page.
HelloFresh vs. Home Chef and Blue Apron
HelloFresh is one of many meal kit subscription options. Two other companies will similar services include Home Chef and Blue Apron.
| | HelloFresh | Home Chef | Blue Apron |
| --- | --- | --- | --- |
| Cost Per Serving | $7.49- $10.99 | $7.49-$12.95 | $7.49-$9.99 |
| Shipping Cost | $6.99 | $10, free for orders over $49 | $7.99, free for orders over $50 |
| Weekly Meal Options | 20+ | 15+ | 11+ |
| Add-Ons | Quick lunches, sides and complements, desserts and treats, proteins | Lunches, salads, snacks, extra protein, premade meals, etc | Wine subscription |
| Available in Stores? | Yes | Yes | No |
As this chart shows, all three services offer meals at a price point between $7.50–$10 per serving, and you can plan on the cost going down the more servings you commit to per week.
With more than 20 weekly options, HelloFresh offers the best variety of meal options per week, with Home Chef not far behind. Both also offer options for expanding your order beyond dinner with options like lunches, side dishes, desserts, and extra protein servings.
Blue Apron doesn't offer these extras, though it's possible to sign up for a companion wine subscription. For this program, you will receive six wine bottles per month for $65.99, and they include a wine pairing key to help you match each drink to a recipe. Note that these bottles are 500ml, meaning they are approximately 2/3 the size of standard wine bottles.
Both Home Chef and Blue Apron might be best for larger families because they incentive larger orders by cutting out the shipping fees once you order at least three meals or four servings per meal. Home Chef also offers several premade meals that can be heated in the oven for extra convenience.
Key Takeaways: To decide which meal plan is best for you, consider how many meals you want and whether you still plan to grocery shop as well.
Blue Apron and Home Chef both award bigger orders, though HelloFresh includes the broadest meal selection and the most add-on options. This makes either of them a better choice if you want to spend less time shopping for extras each week.
Likewise, HelloFresh's difficulty rating system and clear guidelines about how long each recipe should take make it easy to predict what your time commitment will need to be to make them. This rating system might help novice cooks gain some confidence and may make it easier for those strapped for time to plan ahead.
Many people find Blue Apron's wine subscription a key selling point, as it allows them to mimic more of a restaurant experience at home by making each meal feel like more of an event. If you're considering signing up for a meal kit to cut down on how often you eat out, this might be a deciding factor.
Analysis of Customer Reviews
Here at HighYa, HelloFresh averages 2.7 stars after more than 130 reviews. The sentiment is slightly different on ConsumerAffairs, where the company averages four stars after 4,300 reviews. Here's a recap of what readers are saying:
Common Compliments:
Great Meals, Clear Recipes: Customers found the food delicious, uncomplicated, and a great way to experiment with new ingredients and cooking techniques.

Big Time Saver: HelloFresh saved users time and money because they didn't have to grocery shop as often and were going out to eat less.
Common Complaints:
Poor Quality Food: Some wrote that the serving sizes were too small and that much of the produce was overripe or underripe.

Delivery Problems: Many users had the wrong meals arrive, received boxes with missing key ingredients, or continued receiving shipments after they paused or canceled their account.

Not Possible to View Meals Without First Signing Up: One common complaint was that HelloFresh didn't let them view that week's recipes until they had signed up with a credit card.
Key Takeaways:
Overall, HelloFresh seems to deliver on its commitment to making dinner less stressful. You might run into occasional quality concerns or customer service problems, but if you already know that you like the idea of a meal kit delivery service, then HelloFresh is likely to be one you enjoy.
The Bottom Line
HelloFresh makes sense for anyone looking into a meal kit subscription service. The company offers more meal options per week than its competitors and allows you to add plenty of extras to your order.
We also think that the company has an easy-to-navigate website and makes it simple to pause or cancel your order at any time.
Keep in mind that HelloFresh struggles with the same downsides as many other meal kit companies. Your produce might not always arrive fresh, there might be missing ingredients in your order, and your box may arrive late or unthawed.
If you think it's worth skipping the meal planning process despite these potential problems, then HelloFresh makes a lot of sense.
Learn more about choosing the best meal kit subscription service here.
Customer Reviews
This company is actively collecting reviews from its customers. All reviews submitted are subject to moderation and approval to ensure they meet our
Review Guidelines
.
Posted on Mar 4, 2022
Late delivery by days
My order was delayed by at least 3 days. Instead of a refund, they gave me free breadsticks for my next order. Should have refunded all my money.
Bottom Line: No, I would not recommend this to a friend
Pros and Cons
Meals look good, should be getting box in a few days
Do not get deliveries on time
Posted on Jan 21, 2021
Multiple identical charges
I recently noticed two charges on my credit card linked to HelloFresh. These were identical charges, not an additional charge for gourmet ingredients. This was also not a shadow payment like what you might see when prepaying at a gas station - no cancellation of payment or repayment. Straight up two payments for one week.
Contacted customer service two weeks ago and after 4 customer service representatives asking me the same questions and asking for the same info, I am still not any closer to getting my money back for one of those two payments. I don't enjoy giving away nearly $170 to a company for nothing...
What should have been resolved quickly and easily, hasn't been. And because of this, my frustration is growing every time they pass me off to someone else who won't do anything.
I hate to say it, but this is pure theft/fraud. I am charged for literally nothing and can't get my money back? I have also asked to have my account canceled. Let's see if they allow that?
Length of Use: 3–6 months
Bottom Line: No, I would not recommend this to a friend
Pros and Cons
Some meals were great
Stealing money from me
Posted on Jun 11, 2020
Dishonest
I received a $60 gift card after the passing of my daughter. When I went to redeem it they refused, telling me all gift cards were suspended until after the Coronavirus. I chatted with them twice to explain my situation and how much my family needed these meals, and I was told there were no exceptions. Eventually they hung up on me twice. Horrible company with no compassion. Stay away.
Length of Use: Less than 3 months
Bottom Line: No, I would not recommend this to a friend
Pros and Cons
No "pros" were specified in this review
They refused to honor their word...a gift card
They hung up on me twice...bad customer service
They would not return my calls
They had no compassion when I told of the death of my 20-year-old daughter
Just a really bad company...stay away
Posted on Nov 8, 2019
Bad idea
The food wasn't fresh, limp produce. Started with a promotion, that disappeared, my Groupon was rejected. The food is all roasted with oil. I never use that much oil. Not healthy at all, food gots monotonous. Very disappointed.
Bottom Line: No, I would not recommend this to a friend
Posted on Oct 18, 2019
Don't take a chance on this service
I should have known better when they have you enter a credit card before you can see meal options. After seeing meal options I canceled immediately. Today I saw an email about a shipment on the way. I called their non-toll free customer service number where they said they would refund my credit card and the shipment was mine to use or give away. But the scary part was they said their system showed a PayPal charge. They couldn't tell me which credit card was charged. Now I have to check all cards for a charge and watch whichever one for the refund as I know I didn't use my PayPal account.
The emails I received from company showed:
1. Welcome.
2. Canceled subscription.
3. Action needed to correct payment information.
Those 3 emails were on the same day.
The 4th email 4 days later "your box is on the way."
Do not have any interaction with the company. Their systems are out of control.
Bottom Line: No, I would not recommend this to a friend
Posted on Sep 13, 2019
Glad I didn't pay for this rubbish!
My step-daughter gave us two dinner kits because she was leaving town for a week and didn't want them to go to waste. First of all, the portions were insanely small. No way this would serve 4. The vegetable ingredients were wilty, green beans were oozing some kind of milky fluid, tomatoes way under-ripe and dried out limes were the size of walnuts. The amount of meat would be considered one serving anywhere else, not four! I've always done the grocery shopping so I have a very good idea what these ingredients would cost if you bought them yourself. About $2.50. And that's not per person. That's the entire meal! A bad value for sure.
Bottom Line: No, I would not recommend this to a friend
Posted on Jul 11, 2019
Love this service, perfect for people who know how to read
Read the complaints and can't help but laugh. Like every subscription service, they detail exactly how and when you can cancel. It is also SO extremely easy to use the "skip week" button on the website and the app. They have the best variety of recipes, and are extremely delicious, which is why I went with this company over a few others I checked out. Product arrives well packaged and cold (I'm at work all day) - and the ease of directions is wonderful for rushing to feed myself and toddler after work. So glad I started this subscription. I would only recommend not doing it if you don't know how to read directions.
Bottom Line: Yes, I would recommend this to a friend
Posted on Jun 14, 2019
Awful company
Tried the product, then decided it was not worth the money. Tried several times to cancel. But to no avail. Needless to say, my account was charged again, and this time my bank account was overdrawn. Spoke to several representatives. And did receive the $96.87 refund and was told they could give me a $20 credit for my inconvenience.
WHY WOULD I WANT A $20.00 CREDIT?
Bottom Line: No, I would not recommend this to a friend
Posted on Jun 12, 2019
Aggressive selling
When I ordered the first time, the lady asked me if I want to order for the future and I replied, once we taste it, we will contact and order. But suddenly I noticed my credit card was being charged again, so when I called them, I was told that the next order will arrive in 3 days. This is without my ordering and not knowing what is coming, so I asked them to cancel it, which they declined to do. The strange thing is when I placed the initial order, nowhere it was mentioned about auto subscription/repeat anything like that. So I would advise to be very careful, this company automatically enrolls you in repeat order program.
Bottom Line: No, I would not recommend this to a friend
Posted on May 14, 2019
Overpriced and bad policy about cancellation
I tried HalloFresh and was called to see if I wanted to give it another go when receiving a discount of $20 on the next 2 boxes. I told them that I don't need it but thought okay, give it another try, then 3 - 4 days before the delivery, I changed my mind and wanted to cancel. But was told that I am forced to still get the box that is on the order because I didn't cancel 1 week prior on Wednesday night.
I am angry that I now need to accept the order and pay for it, when I have no interest in having it, simply because their policy forces me to do so and their customer service refused to cancel it for the upcoming delivery.
Won't be ordering from them again, that's for sure.
Bottom Line: No, I would not recommend this to a friend
Posted on Apr 6, 2019
DO NOT ORDER
Do not order from this company. I wanted a vegetarian menu. The directions wanted my credit card information FIRST then I could select my meal plan. After my submission of payment there was no option and now (10 minutes after my order) they will neither refund my money nor cancel the delivery of food I do not want.
Bottom Line: No, I would not recommend this to a friend
Our Promise to You
In order to safeguard you and ensure helpfulness and relevance, our compliance team manually assess every customer review before it goes live.
We have a zero-tolerance policy for fake reviews, and companies cannot control or alter any reviews at any time.