Home Chef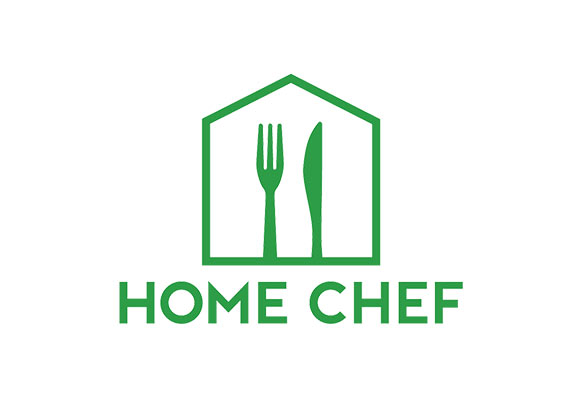 Summary
Home Chef is a subscription meal kit delivery service that sends you pre-portioned ingredients designed to make it easier to put dinner on the table.
Home Chef Review: Is It the Right Meal Kit for You?
Are you eager to skip the stress of meal planning and grocery shopping each week, but not willing to commit to only eating takeout?
Home Chef is a subscription meal delivery service that sends you all the fresh ingredients necessary to make a set number of meals each week. The brand's continually changing menu items are formulated by chefs and made from restaurant-quality ingredients.
It's Home Chef's goal to save you the headache of planning meals and shopping for ingredients by sending you everything necessary for healthy, exciting meals.
There's a lot of competition in the meal kit delivery space. Does Home Chef stand out from the others? Here, we'll assess the pricing, menu options, and customer reviews so that you can determine whether committing to Home Chef makes sense for you.
Pros:
Cons:

15+ meals offered each week
Lots of customizable add-on options
Possible to pause or cancel your subscription at any time
You can buy Home Chef meal kits in Kroger stores

Some subscribers have quality/delivery problems
Food may be more expensive than buying ingredients at the store
Not suitable for all diet strategies
How Does Home Chef Work?
Home Chef currently delivers to 98% of the United States, and you can enter your zip code during the signup process to see whether it's available where you live.
When you first sign up, you'll share the number of meals you want per week per person and specify any dietary preferences that you have. It's possible to request low-carb or low-calorie meals or to avoid specific ingredients such as pork, soy, wheat, and nuts, among others. You can then choose any weekday shipping date within the next four weeks for your first order.
After your account is set up, Home Chef will show you the upcoming week's options that fit your specifications. The company won't show any meals that don't fit your listed preferences, meaning vegetarians will only see meat-free dishes.
You can edit this meal selection from the available options and adjust the number of servings you receive for specific meals (prices will adjust accordingly). A limited number of meals also offer customization options that allow you to swap out, upgrade, or double the protein in any given recipe.
You can pause your order, skip weeks, or cancel your subscription altogether at any point from your online account. It's possible to skip the upcoming week's delivery up to 12 pm CST on the Friday before your scheduled delivery day.
Menu Options
Home Chef offers a rotating assortment of 15+ meals each week. It's possible to choose meals based on your preferred protein, including vegetarian meals.
While the company doesn't offer meals sponsored by specific dietary approaches (such as keto or paleo), many of the meals will fit these kinds of plans. Vegan meals are often available, but they are not guaranteed every week.
Home Chef claims that all ingredients come from trusted suppliers and are sourced locally when possible. You can review nutritional information for every recipe online or on the recipe cards that come in your delivery.
Here's a full list of the menu options that were available the week of January 6, 2020. All meals are standard pricing ($9.95/serving) unless otherwise specified.
Steak au poivre with roasted onion mashed potatoes
Shrimp lo mein noodle bowl with roasted peanuts and bok choy
Cowboy steak sandwich with chile-cumin oven fries
Crispy Proscuitto and mushroom farfalle with garlic bread
Chicken thigh tinga tacos with pickled shallot and jalapeno
Cuban avocado black bean quinoa bowl with cilantro vinaigrette
Crispy Teriyaki tofu tacos with pineapple salsa
6-Portion Meal: Chicken satay rice bowl ($7.49/serving)
Culinary Collection: Scallops and lemon parmesan risotto with roasted broccoli ($12.95/serving)
Culinary Collection: Steak shrimp tortellini amatriciana with bacon and pecorino ($11.95/serving)
Fresh Start: Pepita-crusted chicken with chipotle demi-glaze and honey-roasted Brussels sprouts
Fresh Start: Turkey and butternut squash chili with cheddar-jack and sour cream
Fresh Start: Apple cider chicken with zucchini and corn
Fresh Start: Pork medallions with fig glaze and goat cheese asparagus
Oven Ready: Spicy Korean chicken with rice and broccoli
Oven Ready: Stroganoff pork meatballs with potatoes and peas
Entrée Salad: Walnut and cranberry salad with blue cheese and sweet onion dressing ($6.99/serving)
Entrée Salad: Citrus beet salad with balsamic vinaigrette and goat cheese ($6.99/serving)
Classic Protein Pack: Six chicken breasts, two New York strips, four antibiotic-free burgers ($84.99/serving)
Seafood Sampler: 24-oz scallops, 24-oz shrimp ($84.99/pack)
Premium Protein Pack: Two filets mignon, Two New York strips, four salmon fillets, two chicken breasts ($99.98/pack)
Snappy Snacks: S'more Toast with chocolate hazelnut spread ($4.95/serving)
Specialty Meals
Home Chef offers a varying number of specialty meals each week that are classified in the following categories:
Fresh Start Meals: These meals are lower in carbohydrates and calories than regular meals, making them a good option for anyone looking watching their weight.

Culinary Collection Meals: These are the company's gourmet option, and they showcase premium ingredients and cost more per serving.

Oven Ready Meals: These meals are pre-portioned ingredients in an oven-safe tray, meaning that all you need to do is heat and serve.

Home Chef Express: These meals can be put together in 15 minutes or less.
You can also purchase pre-made salads, snacks, or extra meat or seafood options.
What Does Home Chef Cost?
The price for Home Chef meals depends on the type of recipe you order and how many servings you get per week. Here's a chart with the price differences.
| | Cost for Two Servings | Cost for Four Servings |
| --- | --- | --- |
| Standard Meal | $19.90 | 39.80 |
| Specialty Meal | $23.90–$27.90 | $47.8–$55.80 |
Shipping is free for all meals over $49 and $10 otherwise.
Each meal will arrive in an insulated box lined with recycled textile fibers and ice packs that keep everything cold.
If your box arrives warm, damaged, or you are otherwise unsatisfied, you can contact customer service through the site's contact page to request a refund. In most cases, the company will award you a Home Chef credit that you can redeem towards future purchases.
It's also possible to purchase Home Chef meal kits from Kroger-owned grocery stores. You can search here to find one near you.
Our Experience with Home Chef
One of our journalists gave Home Chef a try. He signed up for a standard box of three meals (six total servings), and it arrived in excellent condition on the expected delivery day.
His whole family agreed that the meals tasted great and were easy to put together, despite that the box was missing buttermilk needed for a ranch sauce and had a rotten tomato.
Two out of the three meals (pad thai shrimp and steak salad) were filling enough for him, his wife, and their toddler, but one (chicken quesadillas) didn't even provide enough food for the two adults.
Overall, he found that Home Chef meals were a fun change from regular cooking but too expensive for regular use, especially considering that 12 meals a month would account for more than 30% of his total monthly grocery budget.
Analysis of Customer Reviews
Home Chef has more than 250 reviews on Consumer Affairs that together average three stars. On Facebook, the company has an average rating of 3.7 stars after more than 2,800 reviews. Here's a summary of some of the most common comments:
Easy Way to Expand Cooking Skills
Many Home Chef reviewers were long-term users who expressed their love for this service's convenience. They appreciated the variety and simplicity of the recipes and wrote that most were difficult to mess up, even for amateur cooks.
A lot of people wrote that they found grocery shopping for new recipes intimidating and that Home Chef made it easier for them to experiment with different cooking styles.
Great Low-Waste Cooking Strategy
Numerous reviewers loved that Home Chef meals gave them the exact amount of ingredients they needed for recipes, which meant that they weren't wasting money by buying more produce than they needed for them. This cut down on their overall food waste.
Some Deliveries Weren't Fresh
A few reviewers weren't happy with the quality of Home Fresh foods, reporting that their deliveries often arrived damaged or warm. Some noted that the produce didn't look fresh and that the meat seemed questionable by the time that they got it.
Reliable for Longterm Use
Numerous reviewers wrote that they had used multiple meal kit companies before finally committing to Home Chef for the long term. They wrote that they liked the "homestyle" meals, simple instructions, and continually changing meal selections. These users noted that other meal kits, like Blue Apron, often felt too fancy for daily use so they eventually switched over to Home Chef.
Premade Meals Can be Lacking
Some reviewers left negative comments on the Home Chef oven-ready meals. They thought the ingredients tasted cheap, not fresh, and that the food lost all its texture when heated.
Customer Service Problems
In a few cases, Home Chef customers were disappointed in the company's customer service program. They were charged for meals after canceling their accounts and struggled to get refunds for deliveries that arrived spoiled. A few people also missed scheduled deliveries or had food show up on weeks that they had requested to be skipped.
Key Takeaways
Most Home Chef customers are happy with this food subscription service, especially those who had experimented with other brands previously. If cooking intimidates you, you might find Home Chef's meals help you gain some confidence.
Home Chef vs. Blue Apron and Hello Fresh
Choosing the best meal kit isn't easy when they all promise similar benefits. Below, we've broken down the pricing, meal selection, and optional add-ons for two Home Chef competitors: Blue Apron and Hello Fresh.
| | Home Chef | Blue Apron | Hello Fresh |
| --- | --- | --- | --- |
| Cost Per Serving | $7.49–$12.95 | $7.49–$9.99 | $7.49–$10.99 |
| Shipping Cost | $10, free for orders over $49 | $7.99, free for orders over $50 | $6.99 |
| Weekly Meal Options | 15+ | 11+ | 20+ |
| Add Ons | Lunches, salads, snacks, extra protein, pre-made meals, etc | Wine subscription | Quick lunches, sides and complements, desserts and treats, proteins |
| Available in Stores? | Yes | No | Yes |
Of these three companies, Home Chef offers some of the highest prices per serving, though Hello Fresh also provides gourmet meals for an additional $5.99 per serving, which makes them more expensive than the equivalent premium meals from Home Chef.
All three companies offer a similar number of meals per week, and they give subscribers the option to choose only vegetarian meals if desired. If you're looking for a meal kit company that tailors the menu more towards a specific diet plan, you might want to consider ordering pre-made meals from Freshly, another meal kit delivery service.
Home Chef offers the largest variety of add-ons for subscribers, and you aren't locked into the same add-ons each week. This makes Home Chef the best option for those who want to avoid grocery shopping as much as possible and get everything delivered in a single weekly package.
Key Takeaway
Home Chef offers a similar menu and price point to other meal delivery kits. If add-ons appeal to you, it beats out the competition.
The Bottom Line: Is Home Chef Worth It?
Home Chef meals make life easier for many people. Many reviewers noted that they committed to Home Fresh after trying out several other meal kit companies first and that they weren't bored or intimidated by the company's recipes.
This meal kit company offers lots of variety and customizability for subscribers, which seems to make the plan a people pleaser. Just keep in mind that if you are vegan or follow another restrictive diet, you might not be able to find menu items each week that fit your needs.
If you're intrigued by meal kits and not sure where to start, Home Fresh's easy, ever-changing recipes seem like an excellent place to start. Learn more about choosing the right meal kit from our ranking of the best subscription meal kits.
Customer Reviews