How to Choose the Best Subscription Box Services: Your Ultimate Guide to the World of Discovery Commerce
Subscription box services invite you to discover new products with regular deliveries to your door. Here's how to make sure all your subscription surprises are positive.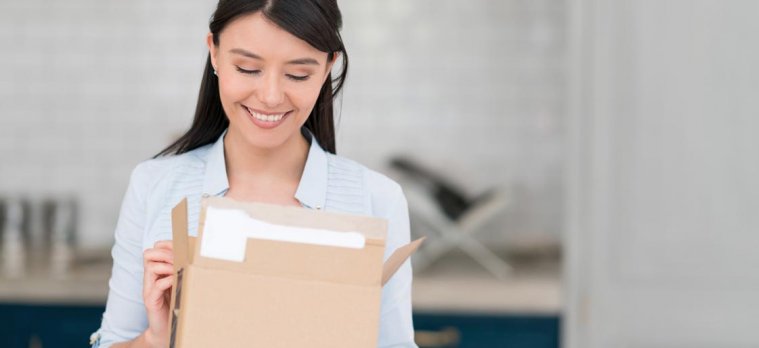 You've heard about subscription boxes lately. Maybe your friends are even showing off cool stuff they've had delivered to their door.
What in the heck are these monthly services and how can you find one that's worth your money? We'll arm you with the information to determine just that.
Subscription Box Basics: The Two Types of Deliveries
There are two types of subscription boxes. The first, called "discovery commerce," are subscription boxes that are filled with a personally curated collection of goodies or products delivered to your door on a regular billing cycle.
The second kind of subscription allows consumers to get deliveries of a product they use on a regular basis. For example, Dollar Shave Club sends fresh razors to your door every few weeks, while PrettyLitter delivers its health-monitoring cat litter monthly.
This article focuses on the first type of subscription services, discovery commerce, since what's inside is literally a mystery each month.
Still don't have a clear idea of what a subscription box service offers? Let's unbox the above description with some layman-level attention to detail:
1. What Does "Personally Curated" Mean?
Like an art curator arranges displays in a museum for maximum impact, "personally curated" implies that each subscription box contains items that appeal to a unique category or interest.
For example, if you sign up for Flaviar, a subscription service designed to help spirit lovers discover exciting new beverages, you're not going to receive a set of tennis balls along with your cocktail mixers.
Some subscription box services also promise that items contained within an individual box will complement or relate to each other. For example, Wine Down Box is a wine subscription box that sends a selection of cheese, meat, and crackers that pair with each month's wine selection.
Whereas others, such as Birchbox, just stick to products that fall within their category.
Finally, some subscription boxes also select products that correspond with the time of year. For example, FabFitFun only sends out shipments once a quarter. However, this lifestyle-focused service coordinates what's included in each box to match the season, including items like a big blanket scarf for fall, and sunless tanner come summer.
One pivotal piece of information that's often misunderstood by newcomers to subscription box services is that recipients don't get to pick what's inside, or even get a heads up to what they'll receive until the box is opened.
That's because curators negotiate deals on products that might interest their member base by buying in bulk, but they can't promise what will be inside.
That's why this type of service is often called discovery commerce – it allows you to discover new products that you otherwise might not have known about.
What Does "Personally Curated" Mean for You?
The surprise element of subscription box services highlights why it's so important to pick one that caters to your specific interests.
We'll share more on different categories shortly. But, remember that you're picking a company because you like their taste, not on the promise that a particular product or brand will be included.
However, just because new deliveries are a surprise doesn't mean you have to go in completely blind.
Your best bet to determining whether or not the variety and quality of goodies will be up to your standards is researching past reviews.
Thankfully, plenty of bloggers and YouTube vloggers detail their "unboxings" of different services. To find a review of the company you're interested in, just search Google and YouTube for "(company name) + review."
2. Subscription Box Services Are Billed on a Regular Cycle
Most subscription boxes go out monthly. However, some are sent out quarterly or weekly. The frequency of deliveries should be clearly stated on each subscription service's website.
Unless you sign up for a subscription box service that allows you to purchase boxes one-by-one without a membership (these are few and far between), understand that regular deliveries also means regular charges to your credit or debit card.
If you're a regular HighYa reader, you might be thinking that this sounds a lot like an autoship membership—a business model we frequently caution consumers to be aware of when ordering products online.
That's because, while not all autoship programs are indicative of a dubious business, this billing model tends to catch consumers unaware when they get hit with unexpected charges.
However, there is one key difference between autoship and subscription memberships: An autoship membership is tacked onto a product or service purchase, and is sometimes even disclosed only in the fine print.
With subscription box services, the whole point is to receive repeat deliveries, meaning that ongoing charges shouldn't be a surprise.
With that distinction in mind, it's important for prospective subscription box shoppers to understand that:
Signing up for subscription service will result in ongoing charges.
If you want to stop your subscription membership, you will have to contact customer service to change the status of your account.
What Does This Mean for You?
In a nutshell, those considering signing up for a subscription box shouldn't do so unless they have room in their monthly budget, as opposed to just having some one-time extra funds.
Additionally, it's important to familiarize yourself with the process of canceling your membership before signing up. Search the website or ask a customer service representative:
What's the cut-off date within any billing cycle to avoid extra charges?
If shipping charges change over time?
If there are penalties for canceling or freezing your account?
How to go about making changes to your account status?
Confirming the above before you enter your card information to sign-up will eliminate your risk of encountering any surprise charges or hurdles when it's time to cancel.
While the category, cost, and quality of subscription boxes vary, the two factors we just discussed sum up subscription boxes in a nutshell.
How to Find the Best Subscription Box in Your Favorite Category?
There are plenty of listicle-style articles that proclaim to share "The Best Subscription Boxes of the Year" floating around online.
As tempting as these articles makes each subscription service sound, we found that this isn't a great way to learn about new services for two reasons.
Some include severely dated information. Another reason to avoid lists of companies published by media outlets is that there's a chance at least a few of the options paid to be included.
This is called "sponsored content," and while publishers are required to disclose that a company paid for the mention, that disclaimer can occasionally be difficult to spot.
Instead, our favorite tool is My Subscription Addiction, a website that shares comprehensive and up-to-date information about subscription boxes in a mind-boggling variety of categories, including:
Beyond their "best of" lists, My Subscription Addiction lists categories of subscription boxes including those focusing on men, women, food, fitness, pets, geeks, home, and more. If coupons are available for first-time members of any service, they'll be listed on this site.
Another bonus? You can search for subscription boxes under $10, $25, or $50, or by where the company ships to, including the U.S., Europe, Canada, the U.K., and Worldwide.
With such devoted attention to detail, it's easy to see why My Subscription Addiction is our favorite way to discover the best subscription boxes in any category – or even discover new categories.
If you'd like to explore further, we recommend checking out Find Subscription Boxes, which is a similarly curated site. They don't provide the same attention to possible discounts, but there's a chance you could find a service that wasn't listed elsewhere.
Be Sure to Check Reviews Before Signing Up
We've already recommended that you research reviews of previous shipments sent out by any given service before signing up. But, don't forget to keep your ear perked for comments regarding timely shipping, unexpected charges, damaged products, or difficulty canceling while you're at it.
If you're having a difficult time finding reviews of a particular company, consider checking their Facebook page. The social media platform often allows consumers an opportunity to air their grievances unchecked, so there's a chance that you'll get a more realistic understanding of what to expect than you would by reading the reviews or comments on a blog post.
While you're there, check to see if the company bothered to reply to any negative comments. If they did, check the timestamps to see how long it took for them to respond and then determine if their customer service is up to your standards.
A Final Check to Determine a Subscription Box Is Worth the Money
Looking at the list of categories above, you might already have a good idea of which subscription box service appeals to you. While that's certainly a really great start, consider that simply offering products that align with your interests, hobbies, or lifestyle preferences isn't enough to make you want to stick around.
Instead, we think the second most important attribute of products curated by a subscription box service is that they shouldn't be easy for you to find at your local store.
Here's why: In 2013 a new subscription box service called the Mexican Candy Box started offering regular deliveries full of sugary Mexican treats each month for $20 a pop. The idea sounded sweet enough to get business at first. But, Mexican Candy Box didn't last more than a few months.
That's because most people who like Mexican candy likely already have access to it where they live. It's even available at most urban grocery stores around the U.S. Meaning that, even for shoppers who enjoyed a sugary splurge, it was hard to justify the monthly cost when they could just pick up their favorite candy on a whim.
In short, not only should you be sure that a subscription box appeals to your interests, but make sure it isn't delivering stuff that you could just run to the store and grab yourself.
After all, there's a reason you haven't already purchased products you're already aware of, and it's not likely that you'll be any more enchanted with them when they show up as a surprise.
Are Subscription Box Services a Good Fit for Your Shopping Style?
To answer this question, consider that subscription boxes are a new twist on an old idea. Just think, what else used to be delivered to your door each month, chock full of interesting new things?
Magazines! Traditional magazine and newspaper subscriptions have long made their way into households around the world. And, just like subscription boxes, there were once so many types of magazines that appealed to different interests.
Before online publishing pushed out paper periodicals, there were magazines for those interested in home and garden, fitness, beauty, business, news, arts and crafts, and even travel.
Just like magazines, there are dozens of categories of subscription boxes you can choose from. However, the similarities don't stop there.
Think back to when you used to subscribe to magazines. Do you remember the excitement when you received an issue that touched on topics that you loved, or the disappointment when an issue's theme failed to resonate with your interests?
Whether good or bad, you accepted that, as a reader, you didn't have any control over what when inside a particular monthly issue of that magazine. While there might have been some regular columns, the articles were chosen by the magazine's editor.
Then, of course, there are similarities in the nuts and bolts of subscription services. Did you ever find yourself resenting the ongoing cost or are you the type to allow "Cancel Magazine X" to sit on your to-do list for weeks?
In short, if you fondly remember regular deliveries of your favorite read, chances are that you'll equally enjoy having curated products delivered to your door.
However, if the cost was burdensome and you allowed stacks of unread issues to decompose in your corner magazine rack, chances are that the products you receive from a subscription service might similarly linger unused in your junk drawer.
Skip Subscription Box Service If Your Sole Reason Is to Get Products at a Discount
In our experience researching various subscription box service reviews, we've noticed a trend: Customers who sign up for deliveries for the primary purpose of getting a bargain on their favorite goods are most likely to cancel.
For example, when researching FabFitFun, we came across one unhappy customer who had signed up after reading reviews of a previous shipment that had contained her favorite products. FabFitFun promises full-size products at a steep discount, and this customer was disappointed that those same or similar items hadn't been shipped the next round.
In a nutshell, remember that the point of subscription boxes is to discover new products. If you already know what you want to buy, you're better off heading to the store to purchase that specific item.
Final Thoughts: Subscription Boxes Can Be Fun If You Like Surprises
When done well, subscription boxes do more than allow you to discover new products and brands – they deliver a little slice of happiness right to your door every month (or at another predetermined interval).
Just remember these key points when considering signing up:
They're meant to expose you to new products and brands, not promise repeats of your existing favorites, and you have little to no say about what goes inside.
Signing up for a service means agreeing to regular, automatic charges on the card you used to order.
Once you've found a company that offers subscription boxes tailored to your specific tastes, don't forget to thoroughly research the company to increase the odds that every delivery will feel like Christmas:
Search Google and YouTube for reviews of past deliveries from a specific company. Make a note of how many items really offer a wow factor and how many appear to be just filler.
Make sure that you can't find the same products at your local store.
Confirm the subscription's billing cycle and the steps it takes to cancel.
By keeping your expectations in check and following those review steps, you're set up to enjoy all the perks of discovering new products in tailored monthly deliveries.