Birchbox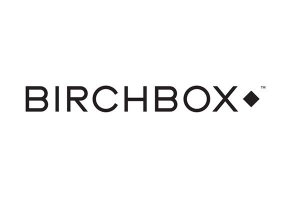 Summary
Birchbox is a beauty subscription box that will send you about five makeup, skincare, or hair products each month, based on your shared preferences.
Pros
A good way to experiment with different beauty products
The company lets you choose your preferred products each month (if in stock)
Cons
Less product value than similar beauty box subscriptions
Small sample size
Selection may not be as personalized as preferred
Birchbox Review: Is It Worth it?
There are millions of beauty products in the world, and it's an expensive endeavor to always buy the ones you're interested in to see whether you like them. Enter the subscription box—a convenient way to get sample sizes of a variety of products each month so that you can experiment without committing to buying the full size.
Birchbox is a beauty subscription box designed to introduce you to new brands and products. Every month, you'll receive a box with 4–6 items, which may include skincare, hair, makeup, and fragrance samples.
You can customize your beauty profile to reflect your beauty interests and physical appearance so that the company can customize what you receive. You'll answer questions about your skin, hair, and personal style. All subscribers have the chance to customize their boxes each month by choosing specific samples or adding full-sized products to their orders.
Are Birchbox deliveries worth the monthly price? How does this company compare to other beauty box brands? Read our analysis to determine whether it's worthwhile to subscribe.
What Comes Inside a Birchbox?
Each month, you'll receive a personalized beauty box in the mail with deluxe-sized samples. This means you should be able to get multiple uses out of each product, though your order may occasionally include single-use products as well, like facemasks.
Below are the products that one My Subscription Addiction reviewer received in November and December 2019. Note that you likely would have received different samples if you had subscribed during these same months.
November 2019
Too Cool for School All-In-One Egg Mellow Cream Hand Lotion (.35 oz)
JUARA Coconut Illipe Hand & Nail Balm (0.27 oz)
Marcelle Micellar Water for Normal Skin Cleanser (1.7 oz)
Beauty Protector Protect and Detangle Leave-in Hair Spritz (1 oz)
Jane Ireedale Just Kissed Lip & Cheek Stain in Forever Pink (sample size)
MAC Strobe Skin Cream in Pinklite (.2 oz)
Total estimated value: $18.86
December 2019
Arrow Boost Color Enhancing Lip Balm in Berry Busy
Briogeo Be Gentle Be Kind Shampoo and Conditioner Set (1oz each)
Benefit Cosmetics They're Real Lengthening Mascara in Beyond Black (.1oz)
Real Chemistry Luminous 3-Minute Peel (.17oz)
ModelCo Highlighting Shimmer Whip in Cosmo (.24 oz)
Total estimated value: $39.81
Included in each box will also be information about the products with instructions on how to use them.
About Birchbox Collections
If you aren't interested in a monthly subscription or the surprise factor of not knowing what you're going to receive, it's also possible to purchase BirchBox Collection boxes, which are curated around themes and usually sold in limited qualities.
Limited Edition Boxes: Based around themes like "Ready for the Gym" and "Birchbox Favorites," these boxes cost between $40–$60 each and have estimated values between $100–$200.

Discovery Kits: These kits are designed to introduce you to products based around specific treatment areas. Options include the "Guide to Skincare Ingredients Kit," "Lip Care Essentials Set," "Complete Sleep Kit," and more. They range from $15–$35 with estimated values between $55-$120. Note that you can see exactly what products come in these kits before ordering them.
What Does Birchbox Cost?
The price of your monthly Birchbox depends on how many months you commit to at one time.
| Plan Type | Cost |
| --- | --- |
| Monthly Plan | $15/month |
| 6-Month Plan | $14/month |
| 12-Month Plan | $13/month |
Each box will be shipped out by the 10th of each month and should arrive within ten business days. You will need to cancel your order before then if you don't want to receive that month's box.
Each of these plans renews automatically unless you cancel it beforehand. Birchbox won't reimburse you for any unused months upon cancellation.
If you like your samples, you can purchase their full-sized equivalents directly from Birchbox.
Analysis of Customer Reviews
Eleven Birchbox customers left reviews on HighYa, for a combined rating of 1.6-stars. Reviews on ConsumerAffairs are similar, averaging 2.6-stars after more than 100.
Here's a summary of the main points made in these reviews:
Questionable Sign-Up Process
Several people took issue with Birchbox's signup process, as it required them to disclose their annual household income. Subscribers didn't understand why this information was relevant and resented sharing it.
Problems with Delivery and Customer Service
Another common complaint dealt with customer service difficulties. Some reviewers shared that they continued to receive monthly boxes after they thought they canceled their account, while others never received their orders to begin with.
Unsatisfactory Product Quality
A significant percentage of Birchbark customers were left unsatisfied with their product samples. Many thought they were too small to test out the products thoroughly and shared that they often seemed like they came out of a bargain bin.
Others took issue that their requests in their beauty profile were rarely honored and that most of what they received was generic or completely wrong for their coloring. In one case, a subscriber complained that they received the same samples three months in a row.
Difficulty with Customization
A few Birchbox customers resented the customization process, saying that the items they wanted to choose were always out of stock before they could request them online, even if they logged onto the website immediately after getting an email about it.
Happy with Orders
Despite these negative reviews, many Birchbox customers are happy with their subscription. Some shared that they had subscribed for years and loved the opportunity to experiment with so many different types of products.
Key Takeaways:
Birchbox is hit-or-miss or most subscribers. You're more likely to like it if you don't mind receiving lots of small samples, some of which probably wouldn't be your first choice when shopping otherwise.
Birchbox vs. Ipsy and Allure Beauty Box
Don't limit yourself to Birchbox when looking at beauty box subscription services. Two other popular options include Ipsy and the Allure Beauty Box, which we compared to Birchbox in the following chart.
| | Birchbox | Ipsy | Allure Beauty Box |
| --- | --- | --- | --- |
| Cost (Month-to-Month) | $15 | $12 | $15 |
| Items Per Box | 4–6 | 5 | 5–7 |
| Item Size | Deluxe sample | Deluxe sample | Full size and deluxe sample |
| Estimated Value Per Delivery | $30+ | $50+ | $60+ |
| Customization Options | Subscribers can fill out a beauty profile and state preferences for specific items each month. | Subscribers fill out an online quiz that highlights their product preferences | Members fill out a simple beauty profile with their preferences. |
Of these three brands, Birchbox offers the least value per box, on average. That fits the trend we saw in customer reviews, as many Birchbox users mentioned that they planned to switch over to Ipsy or Allure Beauty Box.
One advantage of Birchbox is that you can purchase full-size versions of any products you like directly from the site, and the company often offers promotions to incentivize users to do so. With Ipsy and Allure Beauty Box, you'll need to take your shopping offsite to restock.
Overall, there's not much reason to recommend Birchbox over these other two brands. They both get better reviews and offer better value for your money.
The Bottom Line: Should You Sign Up for Birchbox?
When it comes to choosing a beauty box subscription, you want to ensure that you are getting a good value for the money you spend.
Because you won't be picking out every product yourself like you do when shopping, there's a good chance that you'll receive some items you wouldn't have chosen otherwise, which means that you need to make sure the other products you receive are worth the price.
For this reason, you might be better off skipping Birchbox and going in a different direction. Other beauty box brands, like Allure and Ipsy, either cost less, offer bigger samples or more of them, or receive higher approval ratings from customers.
You can learn more about the best beauty box subscription companies here.
If you are interested in Birchbox, consider signing up for a month-to-month membership so that you can test how much you like it before committing to a longer subscription.
Customer Reviews
Posted on Sep 25, 2022
Birchbox could be great
I had a subscription with Birchbox and gave them my actual age. The problem is that I do not look like my actual age...people think I look much younger. I received mostly anti-aging creams in minuscule tubes that were nearly impossible to squeeze out. I got almost no makeup. I ended up putting away and not even using most of what they sent me because it just did not fit who I am.
Length of Use: 1–2 years
Bottom Line: Yes, I would recommend this to a friend
Pros and Cons
They sent every order in a very pretty box that can be re-used to package a present later on.
It is nice to look forward to receiving something fun in the mail.
The products I received did not suit me.
It is hard to cancel the membership after the first year.
I felt that I did not get my moneys' worth.
Posted on Dec 30, 2019
Lousy sign-up process
Completing the initial sign up and profile requires disclosing one's annual income. There is no way to opt-out of choosing one of the ranges of family income.
The whole process is unnecessarily confusing.
Bottom Line: No, I would not recommend this to a friend
Posted on Feb 6, 2019
Horrible customer service
A friend in the US set up a subscription for my birthday. When I got the first box, I tried to cancel it through the American and French offices. Neither one could find a record of the subscription. I'm zero-waste, pro-recycling, and this is NOT a gift for me. Finally, I explained the situation to my friend. Birchbox refuses to cancel the order (that they can't find).
Bottom Line: No, I would not recommend this to a friend
Posted on Feb 14, 2018
Boxes never arrived; Birchbox never responds
I ordered a gift subscription for a friend which she has never revived, and despite numerous, now over 15, emails and requests for someone to call me, Birchbox have never responded. My friend hasn't received the boxes, and I am out of pocket.
Bottom Line: No, I would not recommend this to a friend
Posted on Dec 8, 2017
Endless email spam
Disclaimer: I have no idea about the quality of their service. I ordered a gift box for my girlfriend for Christmas and we won't be receiving the first one for another week yet.
If you put your email address into their website, expect to get endless marketing emails, Every. Single. Day. It's impossible to unsubscribe. Their unsubscribe mechanism on their website doesn't work and they are unresponsive to emails. They are either lack the technical expertise to fix their site or simply don't care to stop spamming me. This represents a lack of respect and professionalism. If you have any other options, I'd go with those.
Bottom Line: No, I would not recommend this to a friend
Posted on Feb 23, 2017
Save your money
I received (as a gift) 12 months of Birchbox. I was pretty sad when the box that the samples arrived in was more exciting and useful than the actual samples I've received. Then too, every time I attempt to order something it's either a) not in the color I want or b) out of stock. Don't waste your money or your time on this rip-off.
Bottom Line: No, I would not recommend this to a friend
Posted on Sep 26, 2016
Terrible customer service
You can't submit a request to talk to someone with out their order #. I have a damaged box and I can't get an order number. No one to help. Their useless phone number just says submit a request.
Bottom Line: No, I would not recommend this to a friend
Posted on Jun 29, 2016
Routinely take money for knowingly out of stock items they cannot ship.
It has happened to me twice in one week. Item in stock on the site available. I buy it, my credit card was charged and then after I get the message that it wasn't really in stock! Now I have to wait a week for refunds to be processed. This can't be legal. Horrible service. Don't shop with them.
Bottom Line: No, I would not recommend this to a friend
Posted on Aug 10, 2015
Borderline false advertising
Birchbox claims to be a great service for trying new toiletries/"beauty products". When they take your money, expect to get a pile of crap and 1 or 2 nice samples if you're lucky. No, the "lifestyle" items (aka bungee loops, or random wrong-sized t-shirts) that cost $30 plus do not make up for virtually no usable products. I only received two boxes before I canceled. My profile states I am looking for fragrances (this is how it was advertised to me, that I could try out a bunch of fragrances for low cost), yet I receive items I wont use like 17 different pomades (when I specifically said I do nothing to my hair). I have not received any fragrances. I ordered a "fragrance sampler" but when it arrived it was for women only. There is no men's fragrance sampler. When I complained I told them I was in the market to sample fragrances, and maybe pick up some new moisturizer. Did they listen? Nope, instead they send crap from the target bargain bin that will undoubtedly end up in a garage sale or garbage can next spring. I received 0, count them (not one), fragrance. Especially after someone complains about your crappy service, make sure to send them what they want! I don't care if your "policy" is to get people to try new things and give every subscriber a different box. If you want my money, give me what you advertised. Have a lifestyle-item-free box or something. Call it the "No nonsense" box.
Also, guys really don't like to pay double what the women pay. Figure out a way to make them the same price.
Complete waste of money and time if you're looking for what they are advertising. If you want a pile of junk you wouldn't have bought on your own, then Birchbox is for you.
Bottom Line: No, I would not recommend this to a friend
Posted on Jul 8, 2015
Good gift idea but needs info with box
Men, they're the hardest to buy for in my opinion. It's easy to know what they want but usually its expensive stuff. Well birch box for men helps greatly. I love it so far. Bought three months for my father. They sent my gift with a card.
However, though he loved it there were a lot of unknown products in there. They had names but if someone does not have access to a computer OR if they don't want to spend time looking you the product their standing scratching their head wondering what 70 percent of the product is.
The company would be a full 4 or 5 star if they place a pamphlet or have the companies include a pamphlet of what the product is and how to use it. Likely to increase sells.
Bottom Line: Yes, I would recommend this to a friend
Posted on Jun 8, 2015
I love my Birchboxes!
I've been a member for about six months now and have been very happy! The quality of the products is amazing and the items are customized based on the profile I completed. Unlike the first reviewer, I get lots of great perfume samples! Also, while you can buy the full sized products on their website, you are also free to buy them elsewhere for a lower price if you can find a lower price. So far, their pricing is right on with everyone else. Of course I have received a few things I would not use.
That is not their fault and is just the way it is with a sample service like this. No one is going to love everything. Lucky for me, my daughter seems to love the items I don't. It's a win/win. Heck, I was so happy with my Birchbox subscription I got one for my husband. He looks forward to receiving his box each month and it has helped him to start taking better care of his hygiene, skin, self. He is a real mans man who is NOT metrosexual in the least and lives in jeans and t shirt. Thanks to Birchbox, he is expanding his horizons and now has softer skin and smells amazing! Thank you, Birchbox!
Bottom Line: Yes, I would recommend this to a friend
Our Promise to You
In order to safeguard you and ensure helpfulness and relevance, our compliance team manually assess every customer review before it goes live.
We have a zero-tolerance policy for fake reviews, and companies cannot control or alter any reviews at any time.