Ipsy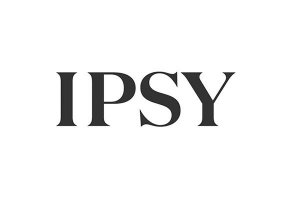 Ipsy offers monthly subscriptions for beauty products that let you receive deluxe-sized samples and full-sized products based on your preferences.
Ipsy Review: What You Should Know
Experimenting with different makeup brands gets expensive if you're forever paying for full-sized products you might only use once.
Ipsy is a beauty box subscription company that sends you deluxe-sized sample products that are tailored to your preferences.
Each month, subscribers receive an Ipsy glam bag in the mail filled with five beauty products worth at least $50. If you like what you receive, it's possible to purchase full-sized versions from the Ipsy website.
Those that don't want to limit themselves can sign up for bigger Ipsy subscriptions and receive only full-sized products or up to twelve products (eight full-size and four sample-size) per box.
Is Ipsy worth considering for those interested in expanding their makeup collection without spending too much money? Learn from our analysis whether the brand makes sense for you.
Guaranteed $50+ in value for each $12 subscription box
Customers can choose one item per month
Possible to purchase full-sized products from Ipsy
An affordable way to experiment with new brands
Ipsy might not take your preferences into account
Some customers found sample sizes too small to test thoroughly
Customization items tend to sell out quickly
How Does Ipsy Work?
To get started with Ipsy, you need to create an account and fill out an online beauty profile.
This profile lets you share your product preferences and priorities, and it includes questions about your skin tone, eye and hair color, your comfort level with makeup, how often you want to receive specific products (mascara, eyeshadow, lipstick, makeup brushes, etc.), and your preferred shades for eye, lip, and nail products.
Ipsy personalizes your product selection through a process called Ipsy Match, which takes input from your beauty profile and your past product reviews, to choose items that will interest you. Even so, there's no guarantee that your selection will always match your beauty profile answers.
Every month, you'll be able to hand-pick one of the products in your subscription. Quantities of these choice items are often limited, so the sooner you make your selection, the more likely you will receive it. We recommend logging onto your account shortly after you get a confirmation email from Ipsy about that month's selection.
What Comes in an Ipsy Subscription?
Ipsy promises to send you a combination of high-end and affordable brands from both well-known and up-and-coming cosmetic companies.
Here's an example of the products that were available at all membership tiers in December 2019:
Glam Bags ($12/mo)
Each Ipsy Glam Bag order will contain five deluxe-sized products and is guaranteed to have a value of at least $50. We have included the pricing for the full-sized versions of each product.
Your order will include a five-product assortment from these items.
December 2019:
Pure Brazilian Leave-in Conditioner ($26)
Belief Moisturizing Bomb ($38)
Benefit Cosmetics Face Primer ($13)
Juliette Has a Gun Perfume Sample ($4)
Thrive Causemetics Lash Extensions Mascara ($24)
H20+ Oasis Hydrating Treatment ($38)
Hey Honey Retinol Eye Mask ($58)
Space Case Cosmetics Blush ($9)
Jlii Cosmetics Luxe Crème Matte ($18)
Benefit Cosmetics Eyebrow Gel ($24)
Colored Raine Glowlighter ($14)
Luxie Beauty Blending Brush ($15)
Fluide Nail Polish ($15)
Phase Zero Shimmer Eyeshadow ($5)
Skin Regimen Night Detox ($95)
Naturelab Tokyo Hair Oil ($16)
Raeka Turmeric Skin Polish ($32)
Cake Beauty Body Milk ($9)
Avon Glimmersticks Eye Liner ($9)
Tarte Amazonian Clay Waterproof Bronzer ($30)
Small silver zip bag
Glam Bags Plus ($25/mo)
Each Glam Bag Plus order includes five full-sized products collectively worth at least $120.
December 2019:
111Skin Cyro Activating Hydra Gel ($200)
Evolue Skincare Super Oil ($68)
Evolue Skincare Hydrating Serum ($68)
Verso Skincare Eye Cream ($65)
Illamasqua Liquid Eyeliner ($22)
Morphe Meta Matte Lipstick ($9)
Feel Brillant Bamboo Charcoal Facial Sheets ($35)
Noyah Organic Lip Balm, vanilla and peppermint ($8)
Complex Culture Bronzer Brush ($35)
Noyah Organic Lip Balm Set ($13)
Tarte Double Duty Beauty Shape Tape Spray Set ($25)
Ittse Magnetic Eyeshadow Quad ($36
Silver and navy cosmetics bag
Glam Bag Ultimate ($50/mo)
Receive eight full-sized products and four deluxe-size samples with a total value of over $250.
December 2019:
Skin&Co Roma Truffle Therapy Face Grommage ($28)
Girlactik 3-in-1 Lip Sparkle Balm ($34)
Space Case Cosmetics Highlighter ($9)
Merci Handy Hand Cleansing Gel ($4)
Pixi By Petra Mesmerizing Mineral Duo ($10)
Color Club Nail Polish ($8.50)
Delectable by Cake Beauty Hand Cream ($6)
Brooklyn & Bailey Nash Next Door Mascara ($18)
Fluide Liquid Lipstick ($16)
111Skin Cryo Activating Hydra Gel ($200)
GlamGlow Daily Exfoliating Cleanser ($34)
Banila Co Cleansing Balm ($19)
Illamasqua Liquid Eyeliner ($22)
Complex Culture Blush Brush ($35)
Gigi Gorgeous Get Lit Highlighter ($20)
Morphe Sculpt and Shimmer Highlighter ($25)
Pacifics Beauty Cherry Lip Balm ($3.50)
Too Faced Cosmetics Kissable Body Shimmer ($32)
Feel Brilliant Bamboo Charcoal Facial Sheet Mask ($35)
Silver zip cosmetics bag*
Note: The included cosmetic bags increase in size and quality based on your membership level
What Is Ipsy Shopper?
Beyond its subscription glam bags, Ipsy offers daily promotions designed to help shoppers discover news brands. These offers are currently only available in the U.S., and you must be an active subscriber to take advantage of them.
You can purchase these deals and other products through the Ipsy Shopper marketplace, which is a platform that allows you to buy full-sized versions of many of the sample products you received. In many cases, these products will qualify for a 10% discount and free shipping.
Ipsy Points and Add-Ons
Ipsy Points is the company's reward currency, which customers earn by referring new subscribers to Ipsy, reviewing their subscription experience and the products they receive, and following the company's founders on social media.
These points can be redeemed for free products, and they expire twelve months after you earn them. Any products that you redeem will arrive in your next month's Glam Bag order.
If you want more samples in your order, you can purchase Add-Ons. These are a special selection of products from the monthly assortment that you can add to your subscription for $3 each for deluxe samples and between $12–$18 for full-sized products.
Not all products qualify as Add-Ons, and these products are non-refundable and non-exchangeable.
Cancellation and Refunds
When you purchase an Ipsy Glam Bag of any size, you are automatically signing up for a monthly subscription. You can cancel at any time by logging into your Ipsy account and confirming the cancellation. All cancellations must occur by 12pm PT on the last day of the month to prevent the next scheduled delivery.
If you cancel your account early as an annual member, you will still receive the rest of your Glam Bags for the remainder of the subscription.
It's also possible to pause your membership for up to three months in a row if you merely need a break from the deliveries.
Ipsy promises to replace any missing products as well as those that arrive defective or damaged. This policy is good for up to 45 days after the shipment date, and you can contact Ipsy Care to initiate the process.
Analysis of Customer Reviews
Forty Ipsy customers have left reviews on HighYa, and they average two stars out of five. Comparatively, the brand has more than 140 reviews on ConsumerAffairs, for an average of 2.3 stars.
Below are some of the key takeaways from their comments:
High-Quality Samples and Service
Many reviewers shared that they loved Ipsy Glam Bags because the company nailed almost every product it sent them. They wrote that they enjoyed trying out brands and products they otherwise wouldn't purchase and found that the value of each order was often close to $100.
Though many noted that there was usually at least one item that wasn't their preference, they always found a friend who appreciated it.
Products Didn't Match Customer Preferences
Not all Ipsy customers loved their product selection. Some wrote that they consistently received makeup colors that went against their beauty profile requests and that they received too many similar products so that after a few months, they were overrun with mascara and makeup brushes.
Low-Value Samples
One common complaint against Ipsy concerned poor sample quality. Many subscribers shared that they received only low-quality drugstore brands and that the sample sizes were too small to get a good sense of the products and that they didn't think they were worth the subscription fee.
Difficult to Cancel Memberships
Some Ipsy users struggled to cancel their membership and shared that the company billed them for an annual membership even after they received an email confirmation for the cancellation. Though customer service refunded their money, Ipsy members didn't appreciate the inconvenience.
Key Takeaways
Ipsy subscriptions are hit or miss for many people. You're more likely to enjoy your order if you are open to receiving products you have never tried before and are comfortable occasionally getting items that you will want to regift.
The Bottom Line: Is Ipsy Worth It?
Ipsy subscription boxes offer an appealing way to build up your makeup collection. For just $12 a month, you can try five new products a month and receive a reusable makeup bag in the process.
You're guaranteed to receive products worth several times what you paid for them, but that doesn't do you much good if they aren't items you actually want to use.
That's where Ipsy loses some points from us. Many subscribers shared that they often received items that weren't even close to their preferences in their beauty profile, and they resented receiving too many similar products each month.
For this reason, we think it's best to commit to Ipsy for a few months as a test run before you sign up for an annual subscription. That will give you a chance to see whether you like the selection and use most of the items you receive.
If you're trying to decide between Ipsy and other beauty box subscription services, then check out our guide to the best beauty box subscription services. There, you'll learn how Ipsy compares to other popular brands like Boxycharm, Allure, Birchbox, and Glossybox.
---
Worst product service ever - SCAM!

By Bella Q.

,

Leawood, KS

,

Oct 24, 2019
Verified Reviewer

Overall Experience:

I got the plus bag - supposed to be more products. Got it and WORST BAG EVER! It sent me items I told them NOT TO SEND ME! It sent me colors too dark and anti-aging products. I am only 18 and don't need that. Worst service too. Won't respond to any emails of any kind or ever a message! I canceled right away when I got the bag in the mail! DO NOT USE THEM - THEY ARE A SCAM!

Bottom Line: No, I would not recommend this to a friend

---

Unable to call company or talk to live person to cancel membership

By Joan P.

,

San Diego, CA

,

Oct 24, 2019
Verified Reviewer

Overall Experience:

I started membership on 5/29/2019 for $10 GLAM BAG. I like the glam bag but they upped the price. I can't afford to pay for a year in advance. I'm a senior on a limited income and can't afford any longer. The customer support phone 1-888-769-4526 not in service. I can't access my account online because I don't know my user name so even if I reset my password I still can't get into account because it depends on user name being correct. Also the online instructions are long and convoluted. It makes me feel like somebody deliberately makes it next to impossible to stop my membership and I am stuck. So now it looks like my only option is a stop payment at my bank which will cost me money which I can't afford. Please, someone, phone me to fix this now.

Bottom Line: No, I would not recommend this to a friend

---

No customer service, no contact

By Debra G.

,

Idaho Springs, CO

,

Sep 10, 2019
Verified Reviewer

Overall Experience:

I have been with Ipsy for about a year now. While their glam bag has arrived every month, I was suddenly charged a year's subscription of $127.02 that I was not expecting and did not authorize. No way to contact the company, every email comes back as undeliverable, no phone number either.

I have to report it as a fraud through my bank because I cannot get a response from the company.

So disappointed!

Bottom Line: No, I would not recommend this to a friend

---

Misleading advertising

By Nettie G.

,

Michigan

,

Aug 31, 2019
Verified Reviewer

Overall Experience:

I subscribed recently as I couldn't find another online customizable glam bag service. They sent me confirmation and promise that I would receive a collection each month based on my colors and preferences. What I received however in the first 2 shipments were cheap 1.5 oz. sample sizes, not full-sized products. And the email offers are only click-bait, that open to individually priced products costing over $30.

Bottom Line: No, I would not recommend this to a friend

---

Advertisement

---

Just got my 1st order!

By Betsy S.

,

Ohio

,

Aug 15, 2019
Verified Reviewer

Overall Experience:

Love love love my Ipsy bag! They really paid attention to the survey I submitted as to what I use and the colors I like! NAILED IT! I love every single item they sent. Can't wait to try them all out! Very impressed.

Bottom Line: Yes, I would recommend this to a friend

---

Products didn't show and they are never like the personalized products

By Laura A.

,

Kansas City, MO

,

Jul 1, 2019
Verified Reviewer

Overall Experience:

Not worth even $10, if you don't receive the product you pay extra for. And can't use the products they send. I've kept even for as long as I have hoping it would change. Now I'm just left with a bunch of product I can't use.

Bottom Line: No, I would not recommend this to a friend

---

Don't buy into this "beauty bag"

By Debbie G.

,

California

,

Jan 17, 2019
Verified Reviewer

Overall Experience:

It's all lies. First, you fill out a beauty survey, next, you get nothing that is on your survey. You end up with 10,000 eyeshadow brushes and 9,000 ugly lipsticks/glosses. Eyeshadow you don't request because you don't wear eyeshadow. Broken items and no help from "customer service."

Bottom Line: No, I would not recommend this to a friend

---

This company is a scam

By Becky B.

,

Atlanta, GA

,

Jan 15, 2019
Verified Reviewer

Overall Experience:

Forking over your money to Ipsy is a GAMBLE. You may or may not receive what you ordered. If you do run into any issues, "IpsyCare" will refuse to do anything for you. They acknowledge the orders have not shipped, but they will not refund you. They will not make sure you get your order. I am missing an order from nearly two months ago and my most recent ones still haven't shipped either (orders placed about two weeks ago). I thought the missing order was a one-off, but it WAS NOT. Please do not believe the good reviews online. Ipsy gives their customers points for leaving positive reviews. They are NOT reliable.

Bottom Line: No, I would not recommend this to a friend

---

Worst customer service

By Haley M.

,

Georgia

,

Jan 8, 2019
Verified Reviewer

Overall Experience:

WORST! Don't waste your money, I got better products from PlayBox. The last two boxes I had I got duplicate eyeliners and customer service just argued with me about it until I gave up! Why would I make up being sent two crappy $5 eyeliners? I don't know if they just reserve the worst products for new subscribers or what.

Also, the survey they give you means nothing...I specifically said no hair tools (does my hair look long enough for wands or straighteners?) and my last box had, you guessed it, a flat iron as the "high-value item." Good luck unloaded unwanted items on eBay, there are so many postings (maybe other unhappy customers?) listing items that they are worth next to nothing. I'd suggest skipping the subscription, and if you see a product you want, go on eBay and buy it cheap. So happy it's my last month this month!

Bottom Line: No, I would not recommend this to a friend

---

Okay in the beginning, bad at the end.

By Jaden P.

,

Hamilton, OH

,

Nov 23, 2018
Verified Reviewer

Overall Experience:

I originally got excited for Ipsy for its affordable price and the fact you get a bag every month. The first couple were okay, stuff I was wanting to try out. But then it turned into products I either don't use or colors I prefer not using. It truly feels like they don't care about your preferences and just give you what they have in stock. I would not recommend Ipsy to anyone.

Bottom Line: No, I would not recommend this to a friend

---

Not good with shipping

By Gina G.

,

New York

,

Oct 20, 2018
Verified Reviewer

Overall Experience:

I signed up and paid at the beginning of the month, and even though it said it shipped, supposedly it will take weeks to get to me, which means I'm not going to get it until the following month, even though I paid at the beginning of the previous month. The pushback date keeps changing, so I'm sure it will be even longer than what it says now. If I paid for a certain month, I should get it that month, not months down the line.

Bottom Line: No, I would not recommend this to a friend

---