BlueChew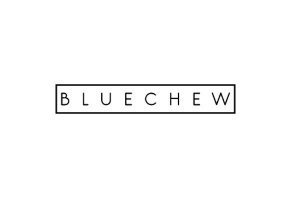 Summary
BlueChew is an online subscription of Sildenafil and Tadalafil chewable pills, prescribed by licensed medical providers to treat ED. The science studying the medications are shown to be safe and effective for the treatment of ED.
Pros
A convenient and more affordable way to treat ED
Free online consultation
Both medications have been well studied
Cons
Its ED prescriptions only available in selected states
You are limited to just two forms of medications to treat ED.
BlueChew Review: Is It Safe and Effective For ED?
Erectile Dysfunction (ED) is a condition that leads to a persistent inability to maintain an erection that limits your sexual performance.
ED is known to contribute to cases of 50% of the male population in the United States and primarily affects middle-aged and older men.
Certain medical conditions, such as hypertension, diabetes mellitus, cardiovascular health, and psychological conditions, including depression and anxiety, can lead to decreased sexual performance in the middle-aged or older adult population.
BlueChew offers an online prescription of Sildenafil and Tadalafil, which are active ingredients in Viagra and Cialis used to treat ED.
Its prescription service is provided via telemedicine from a licensed medical professional without having to leave your own home.
This review explains how to get started with your BlueChew subscription process and the safety and effectiveness of its products.
Getting started with BlueChew
Treating your ED with BlueChew begins with a review of your information from a licensed provider or medical professional.
The BlueChew affiliated providers will write you a prescription after receiving your medical profile and completing the registration process.
You start by uploading a picture of yourself and uploading it to your computer or phone as you're holding up your government-issued ID. This indicates to the medical provider that your face will match your ID.
Once your profile has been verified, it will take approximately 1-2 business days for a BlueChew affiliated medical professional to review your chart.
To place your order, you will have to select either Sildenafil or Tadalafil to treat your ED, and a BlueChew affiliate will write your prescription if you are eligible after completing your medical profile.
Because each state has different laws governing telemedicine, BlueChew currently is unable to ship to the following states:
Alabama
Idaho
North Dakota
Minnesota
South Carolina
Puerto Rico
Canada
Internationally
Follow up Care
BlueChew offers free online consultation done through its website, but it depends on which state that you live. Once you have checked out, you will be asked to start a live video chat with a BlueChew affiliated medical provider.
It is important to note that the BlueChew affiliated medical provider should not replace your primary care provider (PCP).
BlueChew stresses the importance of making sure you include your PCP and keep up to date on your health and medications.
Medication Effectiveness and Studies
BlueChew offers Sildenafil and Tadalafil which are generic forms of Viagra and Cialis, respectively. The difference between these two forms is pricing, which may provide a more cost-effective method.
Both of the drugs used to treat ED at BlueChew are backed by scientific evidence and studies as they have also been FDA approved.
Sildenafil
While several treatment strategies are available to help patients with ED, Oral phosphodiesterase type 5 inhibitors (PDE5-Is) are commonly used as first-line intervention for ED.
The primary function of this drug is to allow for increased blood flow by facilitating the size of blood vessels.
As sexual stimulation occurs, nitric oxide (NO), is a neurotransmitter that serves as a major vasodilator that is involved in the erection pathway.
When taken orally, Sildenafil begins to take effect for approximately one hour and can last for up to six hours. Further, sildenafil is prescribed to be taken as needed and must be taken within four hours of sexual activity due to its shortened window of availability.
The FDA approved the effectiveness of Sildenafil through the support of 21 studies that were performed on over 3,000 men.
Dosages of 100 mg in studies used to treat ED were found to be effective and safe.
Self-reported surveys, such as the International Index of Erectile Capacity Form (IIEF), are commonly used to measure erectile performance. Higher scores on the IIEF is associated with improvements.
A study comparing the two different dosages of 50 mg and 100 mg of sildenafil to treat patients with ED found a significant increase in the frequency of sexual intercourse, improved erectile function state, and elevated sexual satisfaction and enjoyment.
Tadalafil
Tadalafil is also considered a PDE5 inhibitor and is the active ingredient found in Cialis. Tadalafil and Sildenafil both serve the same mechanism of function when facilitating blood flow to the necessary erection chambers and erectile tissue of the penis.
Tadalafil has been licensed since 2003 to treat ED.
When Tadalafil is taken orally, the effects can last for 24-36 hours, which creates an optimal situation for daily dosing or serving as an as needed prescription.
For the prescribed drug, 2.5-20 mg chewable tablets are available for daily use. A review of four studies found that subjects who received Tadalafil daily led to better erectile function compared to as needed administration.
A study of 635 male patients was randomized to either the 2.5 mg treatment or the 5.0 mg treatment group. The study's findings indicate there was a significant improvement in erectile function measured by IIEF and was seen as early as one month, particularly in the 2.5 mg dosage.
Tadalafil is taken in lower dosages daily and allows for the spontaneity of sexual activities.
The Takeaway
Sildenafil and Tadalafil are active ingredients found in Viagra and Cialis, respectively. Sildenafil may work best when prescribed as needed due to its short time frame of action.
In contrast, tadalafil lasts longer in the body, which can lead to being prescribed to be taken on a daily basis or as needed.
What is Your Best Option?
Based on the information you provided in your medical history, and symptoms you indicate will essentially determine eligibility for telemedicine treatment of ED.
Once you have gained approval, frequency, or sexual activity, and interest in spontaneity, your physician will determine which plan will be the best for you.
To review, the effects of Sildenafil has a significantly shorter window when compared to tadalafil.
Possible recommendations would include careful planning so that you are taking Sildenafil approximately 4 hours before sexual activity.
Tadalafil can last up to 72 hours and can lead to more spontaneity. Tadalafil also allows for daily or as needed dosing.
The Takeaway
It is best to keep in mind your planned frequency of sexual activity and spontaneity when determining the available options at BlueChew.
Side Effects and Safety
Tadalafil has a similar efficacy and safety profile with Sildenafil and can significantly improve sexual performance.
While the drug was well tolerated, there have been some specific adverse events that have observed:
Flushing
Headaches
Dyspepsia
Visual disturbances
There have also been reports of liver toxicity related to sildenafil usage but is considered to be an extremely rare event that occurs.
A 12-month study protocol on the treatment of ED with tadalafil reported mostly mild treatment-emergent adverse effects (TEAE's) in 27% of their patients.
The reported TEAE's from taking tadalafil were nasopharyngitis, upper respiratory tract infection, headache, dizziness, and chronic gastritis.
BlueChew.com requires a review of your medical history and information to determine your eligibility in receiving the drugs available.
It is crucial to provide an accurate medical history, especially if there is any history of heart, lung, liver, kidney, or bleeding disorders.
Also, a detailed medication list is required because drugs used to treat chest pain, blood pressure, HIV, and fungal infections can interact dangerously with users taking medications to treat ED.
If you experience pain and a prolonged erection (Priapism), it is classified as a medical emergency requiring immediate medical attention.
The Takeaway
Being diligent in providing a very detailed medical history, your description of symptoms, and list of medications is vital to share with your BlueChew affiliated medical provider due to dangerous drug interactions when taking ED and certain medications.
How Much Does Treatment Cost with BlueChew?
| | | | | | | | | | | | |
| --- | --- | --- | --- | --- | --- | --- | --- | --- | --- | --- | --- |
| Sildenafil 30 mg | | | Sildenafil 45 mg | | | Tadalafil 6 mg | | | Tadalafil 9 mg | | |
| Plan | Price | Tablets | Plan | Price | Tablets | Plan | Price | Tablets | Plan | Price | Tablets |
| Active | $20 | 6 | Active | $30 | 6 | Active | $20 | 4 | Active | $30 | 4 |
| Busy | $30 | 10 | Busy | $40 | 10 | Busy | $30 | 7 | Busy | $40 | 7 |
| Popular | $50 | 17 | Popular | $65 | 17 | Popular | $50 | 14 | Popular | $65 | 14 |
| Pro | $90 | 34 | Pro | $120 | 34 | Pro | $90 | 28 | Pro | $120 | 28 |
Alternatives
Sildenafil and Tadalafil are medications that are available on similar telemedicine platforms, offering the ability to seek treatment for ED without having to leave your home, and a home delivery service.
Roman and hims are two options that offer telemedicine visits with licensed physicians, free 2-day delivery, and a detailed dosing regimen. Both options also have brand name and generic medications available.
However, the potential cost of monthly subscriptions, even for generic medications, can be high.
As the popularity of telemedicine continues to gain traction, it is still worth discussing a treatment plan with your physician and also contacting your insurance provider to determine coverage of ED treatments.
The Bottom Line
BlueChew offers an affordable and convenient method of receiving ED treatments from the comfort of your own home. The medications that are offered, if taken correctly, can be effective.
There are risks with taking these drugs to treat ED, however. It becomes imperative to provide a detailed medical history before beginning your treatment. The effects are especially dangerous if you are currently receiving treatment for related cardiovascular conditions.
When considering which ED treatment that you select, it is essential to also keep in mind spontaneity and sexual frequency as it can potentially help with your decision.
Customer Reviews
Posted on Jan 15, 2020
Haven't received it
I have been back in fourth with BlueChew over my address! I have two different carriers and both times BlueChew has gotten my address wrong!
How elementary is that...they refunded my money and said they would give it to me for free.
I still haven't received it. I live in Maryland right outside of DC, not the back woods! How hard is it to get an address right?
Bottom Line: No, I would not recommend this to a friend
Posted on Oct 30, 2019
Yuck!
Tastes gross, not enough active ingredient to work. Need to take 5 tabs to work, at that point, it is too much money. Ugh, and another subscription service that was hard to cancel. I'll pass and stick to the real thing.
Bottom Line: No, I would not recommend this to a friend
Posted on Jun 12, 2019
First dosage
I was never skeptical, and tried this product after dinner and a few beers. Boy was I surprised. Darn Johnson got harder than Superman's kneecap (LOL). I am still chasing the ole girl around the house with a pretty good woodie. The second dose will tell the story and I will either increase the order on stop. Great product so far!
Bottom Line: Yes, I would recommend this to a friend
Posted on May 1, 2019
Don't waste your time
I got a Groupon deal and read some reviews and thought I would give it a shot. I filled out their questionnaire and within a few days, I got the pills. I tried it for the first time and it worked great, but after that, this product did not work at all.
Not satisfied at all and let the company know and got a refund. This is the only reason I gave them 2 stars.
Bottom Line: No, I would not recommend this to a friend
Posted on Apr 17, 2019
NO
Took advantage of coupon offer for a free trial. Ordering and setting up an account was easy. The product arrived in a timely manner (chewable tadalafil), but alas, the product did NOT work, even after doubling the dosage.
Bottom Line: No, I would not recommend this to a friend
Posted on Feb 19, 2019
It's the real thing.
The good: I get regular, prescription Viagra and Cialis form my doctor. I switched to BlueChew simply because it's actually cheaper even with insurance. But I know the real stuff, and this is it.
I get the same congestion, same head-cold type symptoms, and the same occasional flushing symptoms. But more importantly, I get the same intended result. Small price to pay.
It also works in only half the time like advertised. I started to feel these symptoms like I normally do but in about 15 minutes instead of the usual 45.
The bad: I took away one star just because the taste is awful. It's even beyond a bad medicine taste. Again, a small price to pay for what you get, but it was enough that I felt it warranted at least mentioning.
Bottom line: Definitely legit and works.
Bottom Line: Yes, I would recommend this to a friend
Posted on Feb 4, 2019
Works but I did feel the mild side effects associated with Tadalafil
I will start this review off by saying that I do not have ED so my experience may be different from someone who does have ED. I chose the tadalafil because I don't require "on-demand" help and liked the benefits of a longer-lasting option both for sexual performance and increased blood flow overall.
I have been occasionally popping the name brand tadalafil over the years, both the 2.5 mg and the 5 mg. I find the 2.5 mg pills to be largely ineffective, but I am also 6'5" and 260, built like a D-lineman, so maybe that had something to do with it. Got some sample packs from my doctor and figured I'd see how well it would help boost my sexual performance when having very frequent sex. I found that the name brand stuff always made me chubbed at all times and get rock hard erections at will. It also really helped me recover for round 2 or 3 in short periods of time very well. So with my experience with the name brand stuff, I felt like giving BlueChew a try to compare.
I turned to BlueChew because I liked that the tadalafil was the 5 mg variety. I also liked that I was able to sign up, answer some question and once approved get them in the mail. I went with the 5 a month for the first order to see if I liked it and if it worked. When it arrived, I popped one in and chewed it up and within minutes started to feel flushed. I did this on an empty stomach, which I am not sure if that's how you're supposed to do it, but I do not recommend it. After almost immediately feeling flushed, I felt light-headed, a slight headache and a bit of an upset stomach. I know these are all common side effects of tadalafil, but I'd never experienced anything other than mild flushed feeling after taking the name brand stuff.
Once I grabbed a snack those feelings faded, but my chubby did not. I noticed blood flow to that region almost immediately. I can say that the tadalafil BlueChew definitely works, maybe even works too well as I have not noticed the name brand tadalafil working so instantly and intense. Erections are rock hard and the constant chubby is present. Sex is incredible and my recovery times are short and round 2 and beyond is just as strong as the first one. I am very pleased with BlueChew and will continue to refill the order.
I will try taking it on a semi-full stomach and maybe even try breaking the chew up and taking it in two parts in the same day so that I still get the desired outcome of 5 mg of the med without the undesirable side effects. Tastes like a spree, but maybe a knock-off brand one that doesn't taste quite right.
Pros:
- Works.
- Tastes fine.
- Intense erections and good blood flow all week.
- Improved sexual performance.
Cons:
- Intense and felt the milder side effects on an empty stomach.
Bottom Line: Yes, I would recommend this to a friend
Posted on Jan 27, 2019
Buyer beware
It did not work for me. I have bought from overseas and Rx in the USA and always work somewhat. Their dosage is too low compared to others. You would probably get better results if you took four or more, but then the price is way too high.
Bottom Line: No, I would not recommend this to a friend
Posted on Jan 20, 2019
It works
I purchased this product due to being on steroids and having a hard time staying erect. I took one pill for a trial run, and I could feel my face start warming within 10 minutes. Then my old buddy came to life while doing some work on the computer, and watching strippers dance around. So it works, and the steroid side effects have been curved. I'll keep ordering this product.
Bottom Line: Yes, I would recommend this to a friend
Posted on Jan 15, 2019
Doesn't really work that well. And they did reoccurring refills without permission.
I have taken real Cialis before with great results. Viagra does not work at all for me except makes my heart rate jump. So ordered their version of Cialis. It did not work or work well. I did find in the middle of the night a couple of tent poles, which is something unusual, lol. However, that was hours and hours later. So for me, it doesnt work like regular Cialis. I wish it did. The other problem is, I'm not happy with their ordering. I ordered it once!
Then they did an automatic order the next month. I didn't cancel because I tried it again to see if it would work. Still the same results. Being busy, I forgot to call them to cancel and ask why they charged me a second time and sent an order without my permission. Then a third order came. I got on the phone. Waited a half hour to speak to someone. And canceled my orders. I never agreed to reoccurring orders. However. The third refill is my fault for not canceling as soon as I got it. Either way. Not satisfied with the product. It might work for some. But not for me. How real Cialis does.
By the way, it asks below if I would recommend to a friend. I'm going to check yes. But explain to my friends it didn't work for me, but maybe it will work for you. But watch out for the automatic refills.
Bottom Line: Yes, I would recommend this to a friend
Posted on Jan 5, 2019
Not happy but I always give a product a second chance
I was excited to try Blue Chew. I took out one tadalafil, chewed it, the taste wasn't that bad. I didn't eat anything for a few hours. And after hour...nothing. I was even trying to help with it and nothing. I took another one and two hours later nothing. So I will try this a different day. Because I'll always give a product a second chance and will try to remember to come back and give my results. I'm being totally honest here. I would love for it to work.
Bottom Line: No, I would not recommend this to a friend
Our Promise to You
In order to safeguard you and ensure helpfulness and relevance, our compliance team manually assess every customer review before it goes live.
We have a zero-tolerance policy for fake reviews, and companies cannot control or alter any reviews at any time.