BlueChew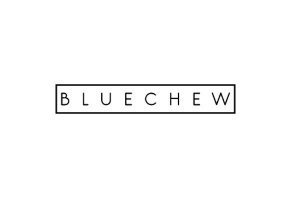 BlueChew's subscription erectile dysfunction (ED) medications use the active ingredients in Cialis and Viagra via chewable pills that may make the drugs work quicker. The all-online process also saves the awkwardness of in-person appointments.
BlueChew Review: Is It the Right ED Subscription for You?
Medically Reviewed by Anthony Dugarte, M.D., C.S.C.S
BlueChew is a subscription service that sends you chewable sildenafil and tadalafil erectile dysfunction pills every month.
Sildenafil and tadalafil are the active ingredients in Viagra and Cialis, respectively. These two drugs are well-known for their ability to increase blood flow to the penis, making erections and sex more enjoyable and less stressful for men dealing with erectile dysfunction and the sex-related effects of benign prostate hyperplasia.
Dealing with erectile dysfunction is embarrassing enough but having to go to a doctor for a prescription and then to the pharmacist to pick up the subscription adds to the stress of this condition.
While BlueChew offers a novel way to alleviate ED issues and the related stress, there are important aspects of the service you need to know about.
In our review, we'll cover those aspects in detail by examining how the service works, what its two chewable pills do, the scientific evidence for the pills' efficacy, and safety and side effects related to the drugs and where they are manufactured.
Also, we included a comparison of this service to its competitors: hims and Roman.
How BlueChew Works
Erections are achieved through the interplay of the mind, nervous system, and hormones, ultimately resulting in blood flow to the penis. ED occurs when one or more of these components is out of whack.
BlueChew offers sildenafil and tadalafil; though both drugs facilitate erections during sexual stimulation by increasing blood flow to your penis, there are differences.
Sildenafil
Sildenafil increases blood flow by blocking the action of phosphodiesterase type 5 (PDE5), an enzyme involved in regulating blood vessel diameter.
It comes in 30 mg tablets, is fast-acting (onset of action is about 30 minutes), and works for about four to six hours. As this medication has been around for more than 20 years, it has been extensively researched.
Tadalafil
Tadalafil has a similar action and has been on the market since 2003. It comes in 6 mg tablets, is quicker acting, and longer-lasting (24 to 36 hours).
Both dosages are most likely to be effective for you because they exceed the dosages used in the FDA testing that led both drugs to be approved (more on that later).
The Takeaway
Both drugs have been on the market for a while and have similar actions that result in increased blood flow to your penis while sexually aroused.
Sidenafil is shorter-acting and prescribed to be taken as needed; this must occur 4 hours in advance, so plan accordingly. Tadalafil is longer acting and can be taken daily at smaller doses without the worry of timing doses with sexual activity.
Choosing Your Treatment Strategy
As sildenafil is active for up to 6 hours, you must take it 4 hours in advance. Tadalafil remains in your body for as long as 72 hours, thus the timing of ingestion is not limited to a narrow window of opportunity; this can make sex more spontaneous.
Also, the number of pills in your subscription depends partly on the frequency of your sexual activity. Again, sildenafil is prescribed to be taken as needed, whereas tadalafil can be taken daily and at smaller doses.
Preference of these available options has been studied; though the safety and effectiveness are similar between these 2 drugs, patients, as well as their partners prefer tadalafil.
The Takeaway
Choosing the best option for you involves considerations like the frequency of sexual activity and interest in spontaneity. Most seem to prefer tadalafil over sildenafil despite similar actions, safety, and efficacy.
Scientific Evidence for Sildenafil and Tadalafil's Efficacy
The two drugs that BlueChew offers are widely known as the most popular ED drugs on the market. Both of them have extensive research behind them because they both are FDA approved. Sildenafil gained approval in 1998 and tadalafil did the same in 2011.
The main difference between the two drugs is that sildenafil lasts 4 to 6 hours, while tadalafil lasts 24 to 36 hours. The trade-off for using the longer-lasting tadalafil is that any side effects will last longer, too. We will discuss those side effects shortly.
Sildenafil's Efficacy
FDA approval documents indicate that 21 studies were done on a total of more than 3,000 men to determine sildenafil's effectiveness.
"The studies that established benefit demonstrated improvements in success rates for sexual intercourse compared with the placebo," the documents note.
The documents also show that one study of more than 1,700 men indicated that 63% of those who took 25 mg of sildenafil daily reported "an improvement in their erections" compared to less than 25% of men taking a placebo.
When compared to the efficacy of tadalafil, there was no difference.
Tadalafil's Efficacy
According to FDA approval documents, 22 tadalafil studies were done on more than 4,000 men to prove the drug's effectiveness. And, as the FDA's data shows, researchers found "clinically meaningful and statistically significant improvements" in the main areas of sexual function.
Men taking tadalafil (Cialis) consistently reported that they were able to engage in vaginal sex and maintain an erection at far higher rates than the group taking placebo pills.
The Takeaway
Both sildenafil and tadalafil are effective means of treating ED. Though dosing regimens and timing in relation to sexual activity differ, there is no significant difference in the efficacy of these drugs. Studies do show a preference of both patient and partner to tadalafil, however.
Chewable Tablet Efficacy Compared to Tablets That Must Be Swallowed
As for each drug's effectiveness as a chewable tablet, Dr. Yali Friedman, founder of prescription-drug data site Drug Patent Watch, pointed us to a 2011 study indicates that eating a chewable tablet and then drinking a glass of water could reduce the drug's onset by about 15 minutes.
Sildenafil and Tadalafil Side Effects
The most common adverse effects for both medications include:
Nasal congestion/runny nose
Upset stomach/heartburn
Headaches
Vision changes
Back pain
Hearing loss
The overall rates for these issues are equal for both tadalafil and sildenafil.
If you have a painful erection, an erection that lasts more than four hours, a rash, chest pain, blindness, fainting or itching/burning during urination, stop taking the medicine and call your doctor.
As these drugs affect blood vessels, unsafe drops in blood pressure may occur if taken in conjunction with medications used to treat cardiovascular disease.
Be sure to share your medication list with your provider as the following medications can pose a significant risk when used with ED medications:
Blood Pressure Medication
Ricociguat
Nitrates
Main Takeaways from Customer Reviews
BlueChew's customer reviews on HighYa highlight some of the drug's strengths and weaknesses.
Common compliments:
Worked quickly
Produced sustained erections
Tadalafil provided erections more than 24 hours later
Common complaints:
Pills tasted awful
Stuffiness and flushed skin were side effects
Did not work
Overall, the reviews focused on sildenafil and tadalafil and not BlueChew's customer service.
How the Subscription Process Works and What It Costs
BlueChew's subscription sign-up process is simple.
Once you decide on your drug of choice, you pick how many pills you want BlueChew to deliver each month. The pricing for both drugs is the same at each tier, which we detail below:
Active: $20 (4 tadalafil or 6 sildenafil)
Busy: $30 (7 tadalafil or 10 sildenafil)
Popular: $50 (14 tadalafil or 17 sildenafil)
Pro: $90 (26 tadalafil or 34 sildenafil)
In some cases, BlueChew may prescribe 45 mg sildenafil tablets and 9 mg tadalafil tablets. BlueChew did not tell us the pricing for these increased doses.
BlueChew lets you pick three shipping speeds:
USPS Ground: $5.00
USPS Priority Mail: $6.95
UPS Overnight: $29.95
After you pick your subscription plan, you'll need to complete an application that requires a photo of a government-issued ID, a selfie, as well as answers to a variety of medical questions that are similar to what you'd answer on paper when you're preparing for your first visit with a new doctor.
When you submit your application, you will do a video chat with a doctor on BlueChew's medical staff that is licensed in your state.
The doctor will talk with you and look over your application.
You'll know within 24 to 48 hours of your interview if BlueChew approved your application. A BlueChew rep told us that the company usually ships the day of or day after they approve your application.
Once you have your pills, Mayo Clinic recommends taking sildenafil around an hour before sex and tadalafil between one and two hours before sex.
The fact that the BlueChew pills are chewable means that your body absorbs most of the drug before it gets to your stomach, so it doesn't matter if you take it on a full or empty stomach.
BlueChew vs. Hims and Roman
BlueChew's two main competitors are hims and Roman. Both send out erectile dysfunction drugs on a subscription basis.
| | BlueChew | hims | Roman |
| --- | --- | --- | --- |
| Drugs offered | Sildenafil, tadalafil | Sildenafil, sertraline, Cialis, Viagra, Stendra | Sildenafil, tadalafil, Viagra, Cialis |
| Dosage | Sildenafil: 30 mg or 45 mg Tadalafil: 6 mg or 9 mg | Sildenafil: 40 mg to 100 mg Tadalafil: 5 mg | Sildenafil: 20 mg to 100 mg Tadalafil: 2.5 to 20 mg |
| Sildenafil pricing | $20 to $90 per month (6 to 34 servings) | $16 151 per month (4 to 16 servings) | $8 to $100 (4 to 10 servings) |
| Tadalafil pricing | $20 to $90 per month (4 to 28 servings) | $240 per month for one pill a day | $44 to $440 (4 to 10 servings) |
| Shipment frequency | 30 days | 30, 60 or 90 days | 30 or 90 days |
| Shipping cost | $5 to $19.95 | Free | Free |
| Consultation fee | Free | $5 | $15 |
| Returns | Within 30 days | Within 30 days | None |
Drug-Type Choice
All their subscriptions provide sildenafil and tadalafil. However, what makes hims and Roman different is they offer the brand-name versions of these drugs (Viagra and Cialis). Roman and hims provide medication for premature ejaculation, too.
While BlueChew's simple approach to choices is good if you already know you want generics of both drugs, Roman and hims provide more choice for those who prefer the Viagra and Cialis brand names.
Dosage
BlueChew provides two dosages for each drug. Roman and hims give you options for sildenafil dosages and Roman gives you a range of dosages for tadalafil.
If BlueChew's dosages don't give you the desired effect and you need a dosage higher than 45 mg, BlueChew can't help. Roman is the better option for dosage variety because you have multiple options for sildenafil and tadalafil. Remember, though, the Roman doctor you speak with after you submit your application will determine your dosage.
Sildenafil Pricing
Comparing pricing for these services can be complex because of the varying dosages and number of pills you get each month. To simplify, we'll compare how much each company will charge you for 180 mg of sildenafil.
Roman and hims charge $1 per 10 mg of sildenafil. If you get 180 mg of sildenafil, they will charge you $18. BlueChew charges $25 for the same total dosage.
However, BlueChew's chewables are, in most cases, 30 mg, which is six chewables, or six different days of sex for $25. Hims lowest dosage is 40 mg, which means you get four days of sex for $18. Roman's dosages go as low as 20 mg, so you can get as many as nine days of sex for $18.
If you only need a 20 mg dose, Roman is the best value, than BlueChew and hims. However, if you need a dose of 40 mg or higher, Roman or hims is the better choice.
They have more dosage options above 40 mg and transparent pricing, whereas BlueChew doesn't make their 45 mg pricing available without a doctor's visit.
Tadalafil Pricing
Price comparisons for tadalafil are more complex. BlueChew's typical subscription ships 6 mg chewables while hims ships 5 mg pills and Roman ships dosages between 2.5 mg and 20 mg. To simplify, we'll compare pricing for 40 mg of tadalafil.
BlueChew will cost you $35 (shipping included) for 40 mg, while hims charges $64 and Roman charges $88.
BlueChew gives you the most subscription options and customization at the lowest price, making it the best choice for tadalafil if their 30 mg chewables are effective for you.
The Bottom Line
Our research is clear – BlueChew is a legitimate delivery service for sildenafil and tadalafil. As a delivery service, we did not find any complaints in the customer reviews. Most of the complaints focus on how well or poorly the pills worked.
This reveals the main issue you'll face with BlueChew. If their preset 30 mg (sildenafil) and 6 mg (tadalafil) don't work for you, then you have one other option: 45 mg of sildenafil or 9 mg of tadalafil. If neither of these doses works for you, then you have no other choices.
As both treatments are equally safe and effective, both are good choices for those experiencing ED related to cardiometabolic factors. When choosing the best drug for you, consider the frequency of sexual activity and the timing of dosing regimens. As tadalafil offers more spontaneity with use, most prefer this drug.
Additionally, an online subscription of ED medication, in general, is more expensive than it would be to get it in-person with a doctor's prescription.
For example, most primary care visits are $50 or less if you have insurance. And, according to prescription discount site Good Rx, a 30-pill bottle 50 mg sildenafil pills (not chewable) costs around $22 without insurance.
So, you'll most likely pay $72 or less (visit plus prescription) for 30 sildenafil pills via the traditional route. You'd pay $95 with shipping for 34 pills of 30 mg sildenafil from BlueChew.
Going the traditional visit prescription route is cheaper the first month and in subsequent months, too. At the end of one year, a doctor's visit and 30 mg sildenafil prescriptions plus 11 refills would cost $314 at most. If you used BlueChew, you'd pay $1,140 at the end of one year.
If the awkwardness of asking for ED medication is too much for you, you'll pay a premium to use BlueChew's discreet service. If you have a good relationship with your doctor and don't feel awkward asking for ED medication, getting a prescription and refills via your doctor is considerably cheaper.
FAQ
Does BlueChew Sell Viagra and Cialis?
No, but they sell the generic versions of Viagra and Cialis' active ingredients, sildenafil and tadalafil. These generic versions are cheaper and just as effective.
Does BlueChew Work?
Yes. The two drugs they sell, sildenafil and tadalafil, are extremely popular solutions for ED. Their benefits are well-documented.
Is BlueChew Safe?
Yes. The company's chewable pills are made at two FDA-inspected compounding pharmacies. That being said, one of those pharmacies took at least 18 months to remedy a problem the FDA said in 2015 was putting patients at risk.
Is BlueChew FDA-Approved?
The active ingredients BlueChew sells are FDA-approved but the chewable form of the pill is not. However, this is relatively normal. Pharmacies often use FDA-approved active ingredients to make liquid or dyeless versions of a drug to meet individual patients' needs.
---
Haven't received it

By Bryan S.

,

Maryland

,

Jan 15, 2020
Verified Reviewer

Overall Experience:

I have been back in fourth with BlueChew over my address! I have two different carriers and both times BlueChew has gotten my address wrong!

How elementary is that...they refunded my money and said they would give it to me for free.

I still haven't received it. I live in Maryland right outside of DC, not the back woods! How hard is it to get an address right?

Bottom Line: No, I would not recommend this to a friend

---

Yuck!

By Travis R.

,

Peoria, AZ

,

Oct 30, 2019
Verified Reviewer

Overall Experience:

Tastes gross, not enough active ingredient to work. Need to take 5 tabs to work, at that point, it is too much money. Ugh, and another subscription service that was hard to cancel. I'll pass and stick to the real thing.

Bottom Line: No, I would not recommend this to a friend

---

First dosage

By Melvin B.

,

Antioch, TN

,

Jun 12, 2019
Verified Reviewer

Overall Experience:

I was never skeptical, and tried this product after dinner and a few beers. Boy was I surprised. Darn Johnson got harder than Superman's kneecap (LOL). I am still chasing the ole girl around the house with a pretty good woodie. The second dose will tell the story and I will either increase the order on stop. Great product so far!

Bottom Line: Yes, I would recommend this to a friend

---

Don't waste your time

By Bob J.

,

Orange County, CA

,

May 1, 2019
Verified Reviewer

Overall Experience:

I got a Groupon deal and read some reviews and thought I would give it a shot. I filled out their questionnaire and within a few days, I got the pills. I tried it for the first time and it worked great, but after that, this product did not work at all.

Not satisfied at all and let the company know and got a refund. This is the only reason I gave them 2 stars.

Bottom Line: No, I would not recommend this to a friend

---

Advertisement

---

NO

By Dennis M.

,

Texas

,

Apr 17, 2019
Verified Reviewer

Overall Experience:

Took advantage of coupon offer for a free trial. Ordering and setting up an account was easy. The product arrived in a timely manner (chewable tadalafil), but alas, the product did NOT work, even after doubling the dosage.

Bottom Line: No, I would not recommend this to a friend

---

It's the real thing.

By Drew C.

,

Phoenix, AZ

,

Feb 19, 2019
Verified Reviewer

Overall Experience:

The good: I get regular, prescription Viagra and Cialis form my doctor. I switched to BlueChew simply because it's actually cheaper even with insurance. But I know the real stuff, and this is it.

I get the same congestion, same head-cold type symptoms, and the same occasional flushing symptoms. But more importantly, I get the same intended result. Small price to pay.

It also works in only half the time like advertised. I started to feel these symptoms like I normally do but in about 15 minutes instead of the usual 45.

The bad: I took away one star just because the taste is awful. It's even beyond a bad medicine taste. Again, a small price to pay for what you get, but it was enough that I felt it warranted at least mentioning.

Bottom line: Definitely legit and works.

Bottom Line: Yes, I would recommend this to a friend

---

Works but I did feel the mild side effects associated with Tadalafil

By Brian S.

,

Richmond, VA

,

Feb 4, 2019
Verified Reviewer

Overall Experience:

I will start this review off by saying that I do not have ED so my experience may be different from someone who does have ED. I chose the tadalafil because I don't require "on-demand" help and liked the benefits of a longer-lasting option both for sexual performance and increased blood flow overall.

I have been occasionally popping the name brand tadalafil over the years, both the 2.5 mg and the 5 mg. I find the 2.5 mg pills to be largely ineffective, but I am also 6'5" and 260, built like a D-lineman, so maybe that had something to do with it. Got some sample packs from my doctor and figured I'd see how well it would help boost my sexual performance when having very frequent sex. I found that the name brand stuff always made me chubbed at all times and get rock hard erections at will. It also really helped me recover for round 2 or 3 in short periods of time very well. So with my experience with the name brand stuff, I felt like giving BlueChew a try to compare.

I turned to BlueChew because I liked that the tadalafil was the 5 mg variety. I also liked that I was able to sign up, answer some question and once approved get them in the mail. I went with the 5 a month for the first order to see if I liked it and if it worked. When it arrived, I popped one in and chewed it up and within minutes started to feel flushed. I did this on an empty stomach, which I am not sure if that's how you're supposed to do it, but I do not recommend it. After almost immediately feeling flushed, I felt light-headed, a slight headache and a bit of an upset stomach. I know these are all common side effects of tadalafil, but I'd never experienced anything other than mild flushed feeling after taking the name brand stuff.

Once I grabbed a snack those feelings faded, but my chubby did not. I noticed blood flow to that region almost immediately. I can say that the tadalafil BlueChew definitely works, maybe even works too well as I have not noticed the name brand tadalafil working so instantly and intense. Erections are rock hard and the constant chubby is present. Sex is incredible and my recovery times are short and round 2 and beyond is just as strong as the first one. I am very pleased with BlueChew and will continue to refill the order.

I will try taking it on a semi-full stomach and maybe even try breaking the chew up and taking it in two parts in the same day so that I still get the desired outcome of 5 mg of the med without the undesirable side effects. Tastes like a spree, but maybe a knock-off brand one that doesn't taste quite right.

Pros:

- Works.

- Tastes fine.

- Intense erections and good blood flow all week.

- Improved sexual performance.

Cons:

- Intense and felt the milder side effects on an empty stomach.

Bottom Line: Yes, I would recommend this to a friend

---

Buyer beware

By Andrew L.

,

Texas

,

Jan 27, 2019
Verified Reviewer

Overall Experience:

It did not work for me. I have bought from overseas and Rx in the USA and always work somewhat. Their dosage is too low compared to others. You would probably get better results if you took four or more, but then the price is way too high.

Bottom Line: No, I would not recommend this to a friend

---

It works

By John S.

,

Houston, TX

,

Jan 20, 2019
Verified Reviewer

Overall Experience:

I purchased this product due to being on steroids and having a hard time staying erect. I took one pill for a trial run, and I could feel my face start warming within 10 minutes. Then my old buddy came to life while doing some work on the computer, and watching strippers dance around. So it works, and the steroid side effects have been curved. I'll keep ordering this product.

Bottom Line: Yes, I would recommend this to a friend

---

Doesn't really work that well. And they did reoccurring refills without permission.

By William K.

,

Florida

,

Jan 15, 2019
Verified Reviewer

Overall Experience:

I have taken real Cialis before with great results. Viagra does not work at all for me except makes my heart rate jump. So ordered their version of Cialis. It did not work or work well. I did find in the middle of the night a couple of tent poles, which is something unusual, lol. However, that was hours and hours later. So for me, it doesnt work like regular Cialis. I wish it did. The other problem is, I'm not happy with their ordering. I ordered it once!

Then they did an automatic order the next month. I didn't cancel because I tried it again to see if it would work. Still the same results. Being busy, I forgot to call them to cancel and ask why they charged me a second time and sent an order without my permission. Then a third order came. I got on the phone. Waited a half hour to speak to someone. And canceled my orders. I never agreed to reoccurring orders. However. The third refill is my fault for not canceling as soon as I got it. Either way. Not satisfied with the product. It might work for some. But not for me. How real Cialis does.

By the way, it asks below if I would recommend to a friend. I'm going to check yes. But explain to my friends it didn't work for me, but maybe it will work for you. But watch out for the automatic refills.

Bottom Line: Yes, I would recommend this to a friend

---

Not happy but I always give a product a second chance

By Stephen M.

,

California

,

Jan 5, 2019
Verified Reviewer

Overall Experience:

I was excited to try Blue Chew. I took out one tadalafil, chewed it, the taste wasn't that bad. I didn't eat anything for a few hours. And after hour...nothing. I was even trying to help with it and nothing. I took another one and two hours later nothing. So I will try this a different day. Because I'll always give a product a second chance and will try to remember to come back and give my results. I'm being totally honest here. I would love for it to work.

Bottom Line: No, I would not recommend this to a friend

---